Tokyo Motor Show to Showcase Artificial Intelligence, Eco-innovation and Technology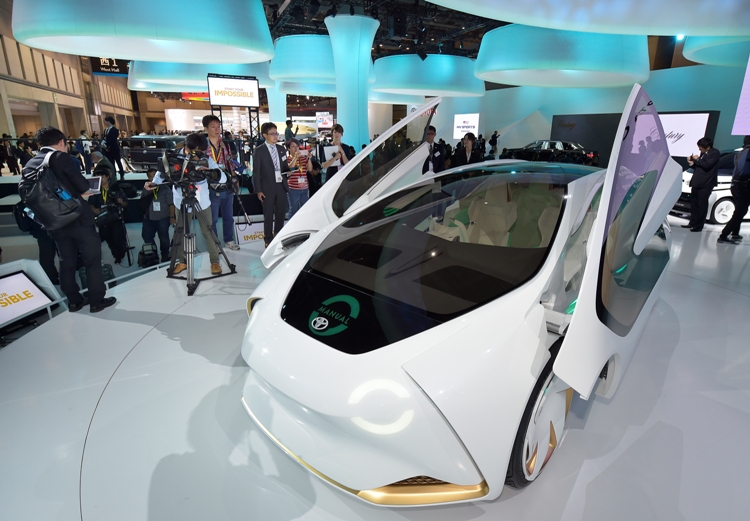 The Tokyo Motor Show will open on Friday, October 27, promising to showcase the masterpieces created by Japanese car manufacturers.
A ceremony of cars held once every two years, the 2017 show is held as the car manufacturing industry faces a credibility crisis. Kobe Steel, whose products are used in a number of parts for most car companies, has been exposed for falsifying quality control data, steering safety fears among consumers.
The stars of this year's Tokyo Motor Show are concept cars with artificial intelligence (AI) technology that assist driving, electric vehicles (EV) that have been propelled forward for fierce competition by the tailwinds of global environmental regulations, and the pioneering technology involved in fuel cell vehicles (FCV).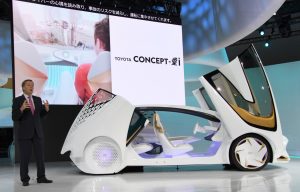 It's going to be a warm-up match to win the marketplace of the future.
Toyota has announced that it will present a FCV 6-seater luxury car and a prototype bus on October 18th. FCVs run on hydrogen and don't emit carbon dioxide (CO2). They are described by Toyota as the ultimate eco-car. The luxury car can run for roughly 1,000 kilometers with a refill that takes only three minutes. Freely adjustable seats also ensure a comfortable ride.
Toyota additionally plans to exhibit their concept car, Concept-i, designed to be "the car of the future." Its AI technology discerns emotions from the driver's facial expression and voice, and automated driving kicks in when necessary.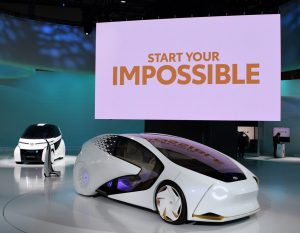 The innovative combination of cutting edge technology and an exhilarating driving experience is another highlight of the show. Honda's Sports EV Concept will be making its world debut, boasting its AI technology, which lets you "take yourself to a vantage point" and feel an emotional unity with the car. Honda will also be unveiling a prototype of a small EV that will be on sale in Europe in 2019.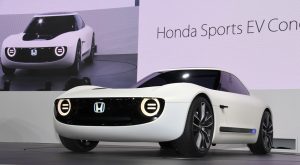 Nissan will be showcasing 13 cars in total, including commercially available cars such as the new EV sports car, LEAF. Mitsubishi Motors' e-Evolution concept, a sport utility vehicle (SUV) with AI technology, and Subaru's sports sedan concept featuring its original driver assist technology, EyeSight, will be making their world debuts at the show.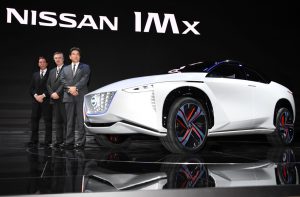 Meanwhile, Daihatsu has been tackling the issue of a rapidly aging population. Its DN Pro Cargo concept is a commercial EV kei car designed for the elderly and working women. It can also be used as a mobile health consultation room.
The Tokyo Motor Show will be on until November 5 at Tokyo Big Sight (Koto, Tokyo). The opening ceremony will be held on October 27 and the show will be open to the public from the 28th.
(Click here and here to read the original article in Japanese.)