[Tokyo Outlook] JAPAN Forward: A Bilingual News Site Like No Other
JAPAN Forward is one of the fastest-growing English-language news sites in Japan. In June, esteemed supporters and guests joined us to celebrate our journey.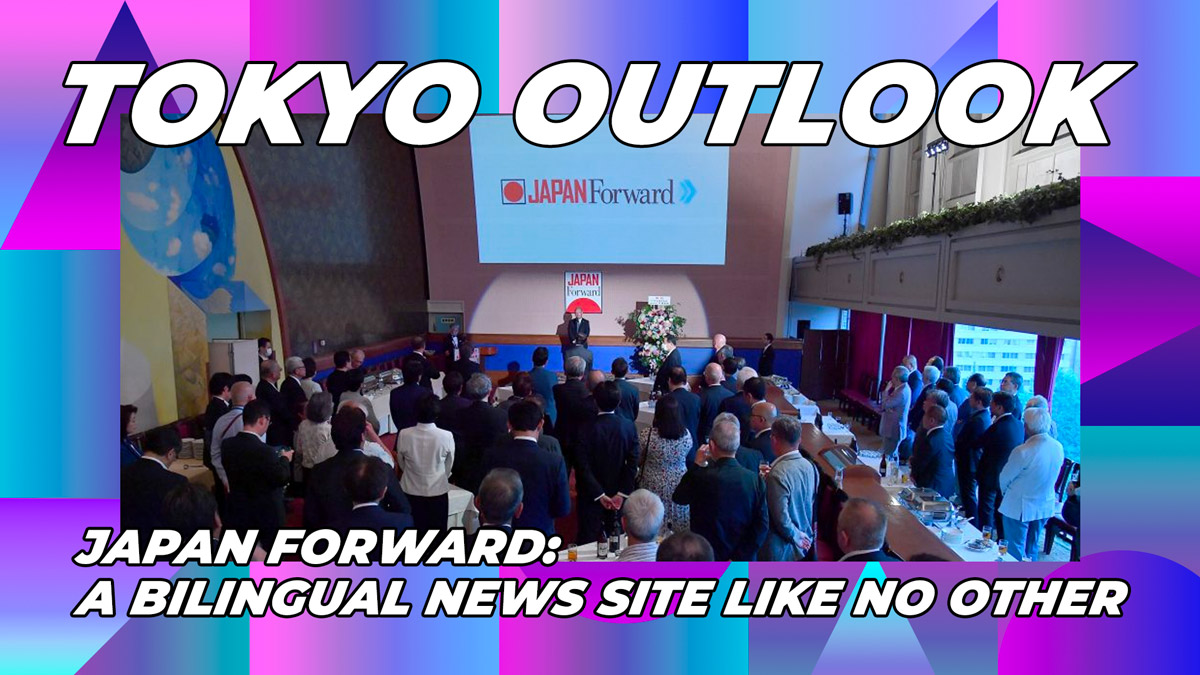 JAPAN Forward celebrated its 6th anniversary in June, reflecting on its journey from humble beginnings to overcoming the challenges posed by the three-year-long COVID-19 pandemic. Today, it continues to experience rapid growth as an English-language news site launched in Japan.
So, what sets JAPAN Forward apart? Here are some recent updates and a glimpse into its future vision.
On June 29, around 170 supporters gathered at the Japanese National Press Club in Tokyo's Uchisaiwaicho district to commemorate JAPAN Forward's 6th anniversary. Notable figures including Tokyo Governor Yuriko Koike and Minister of Justice Ken Saito honored us with their presence, alongside our invaluable individual and corporate supporters.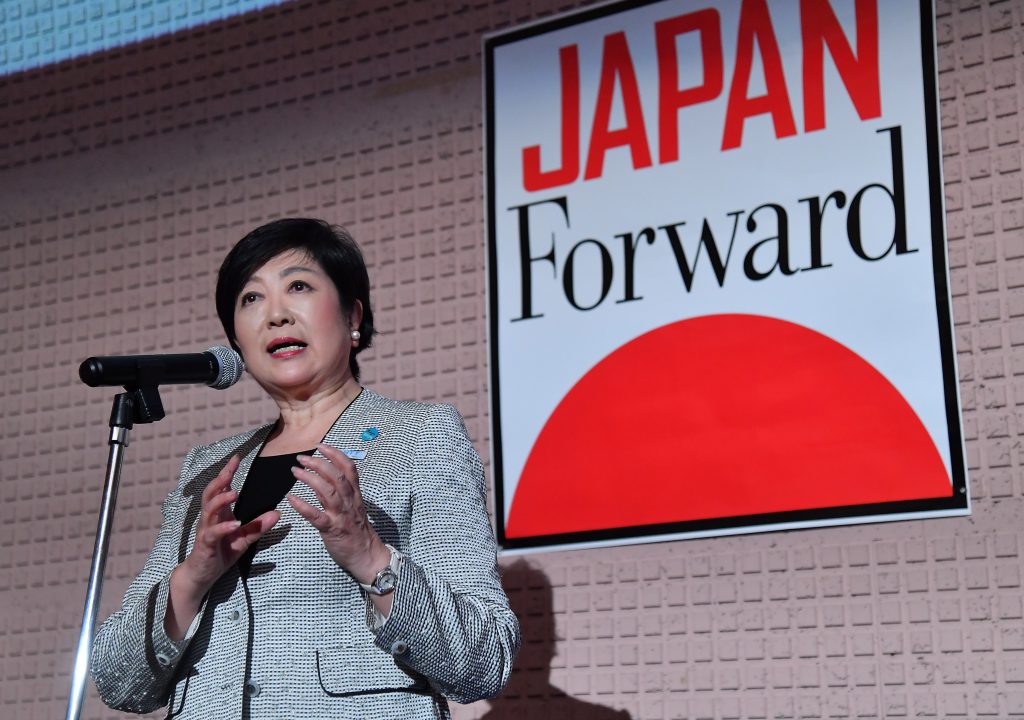 The True Face of Japan
The celebration began with a speech by Hideaki Ota, JAPAN Forward's Representative Director. He reaffirmed the news site's commitment to delivering reliable news about Japan and its people in English, following in the footsteps of the pioneers in the early Meiji era who endeavored to showcase the true face of Japan to the world.
Tetsuji Kondo, President of The Sankei Shimbun, praised JAPAN Forward's contributions. Among them, he listed the English language publication of The Sankei Shimbun articles advocating Japan's national interests. He emphasized how the platform has offered powerful counternarratives against biases and misunderstandings perpetuated by some established Western media outlets.
High-profile individuals took the stage to extend their congratulations. Among them were journalist Yoshiko Sakurai, writer Ryusho Kadota, Yohei Sasakawa (Chairman of The Nippon Foundation), Jun Sawada (Chairman of NTT), Naoki Inose (member of the House of Councillors), Ryozo Kato (former Japanese Ambassador to the United States), Noriyuki Shikata (Cabinet Public Relations Secretary), and Shin Ushijima, a lawyer and author who has serialized his book Minority Shareholders in English on JAPAN Forward.
There was a common thread in all of their speeches: a desire to share the true face of Japan with the world and great expectations for JAPAN Forward's future.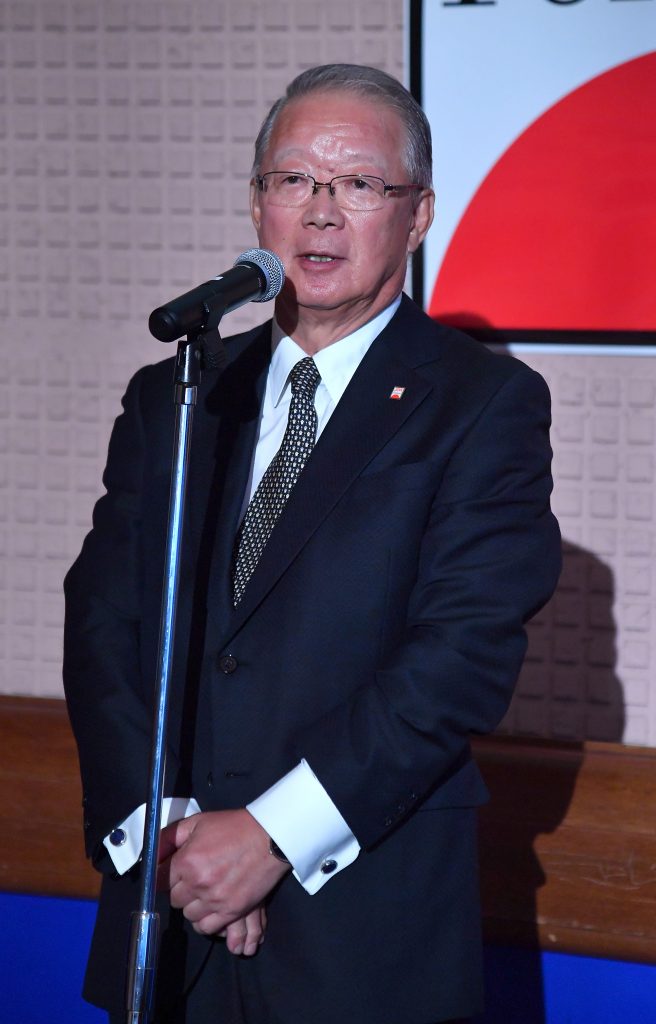 Starting From Zero
From our team, recently appointed Director Ichiro Fujisaki, former Japanese Ambassador to the United States and President of the America-Japan Society, and Director Nobuyuki Kaji, Professor Emeritus of Osaka University, shared their vision for JAPAN Forward. Journalist and Special Advisor Yoshihisa Komori and reporter Arielle Busetto also contributed their perspectives on JAPAN Forward's future and expressed their gratitude to supporters.
JAPAN Forward started with just three team members and without any funds or experience — even publishing a single article was a struggle. But now, the team has expanded to over a dozen members.
Moreover, JAPAN Forward has launched three distinct English media outlets under its wing: Japan 2 Earth, SportsLook, and Whaling Today. Japan 2 Earth highlights contributions by Japanese communities and companies to improving the global environment and achieving the SDGs. SportsLook shines the spotlight on Japanese sports stories and athletes, while Whaling Today provides fact-based analysis and reports on Japan's whale research and whaling culture.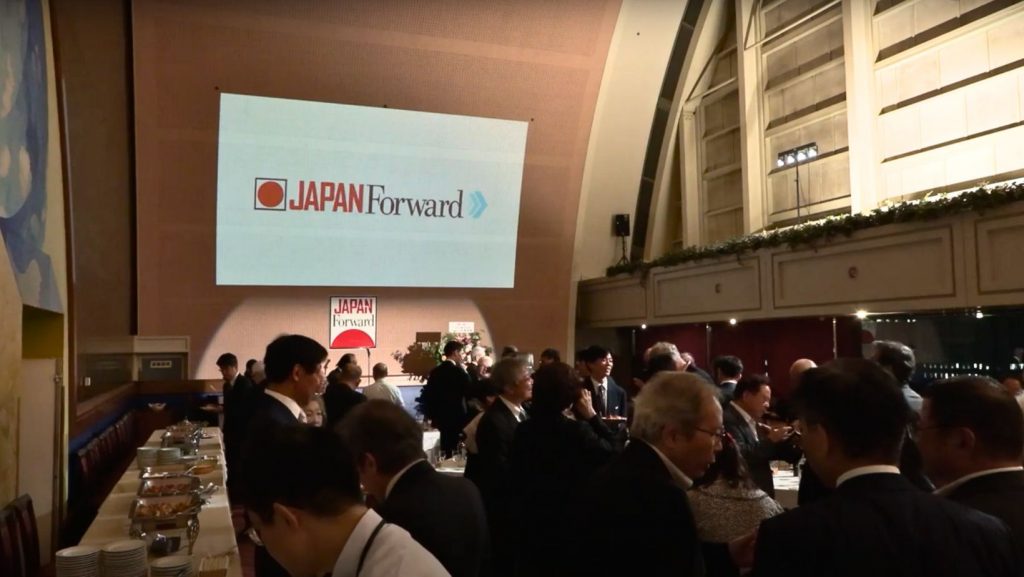 Embracing Transformation
Currently, JAPAN Forward publishes 7-9 articles daily and over 2,600 annually. With monthly page views surpassing 1.2 million and a social media following of 1.4 million, JAPAN Forward is one of the fastest-growing English media outlets in Japan. Despite its relatively small size, it has become a globally recognized online news site with readers and supporters worldwide.
Significantly, 70% of JAPAN Forward's readers come from younger generations in Asia, Europe, and North America who will be the driving force of future society. We hope to foster a deeper understanding of Japan's value among these young individuals and encourage their contributions to transforming the world.
We are also keen to provide unique opportunities for Japanese people to learn more about their own country. As part of the JAPAN Forward Current Affairs lecture project, we will host J Mark Ramseyer, a professor at Harvard Law School and an expert on the comfort women issue, on July 25.
JAPAN Forward remains committed to being a trusted, one-of-a-kind bilingual media outlet. Your ongoing support is deeply appreciated as we continue to embrace our transformation.

Watch for the next issue on July 31.
"Comfort Women Issue: The Suppression of Free Speech and its Implications"
JAPAN Forward editorial board member Professor J Mark Ramseyer will be delivering the above lecture in Japanese on July 25. For details and registration, please email us at info@japan-forward.com.
RELATED:

Author: Yasuo Naito, Editor in Chief, JAPAN Forward
(Read the article in Japanese.)