[Remembering 3.11] Tohoku Today is a Thriving Part of Nation's Sports Landscape
The region's recovery from the 3.11 disasters is deeply connected to its residents' leisure activities and their fervent support of individual athletes and teams.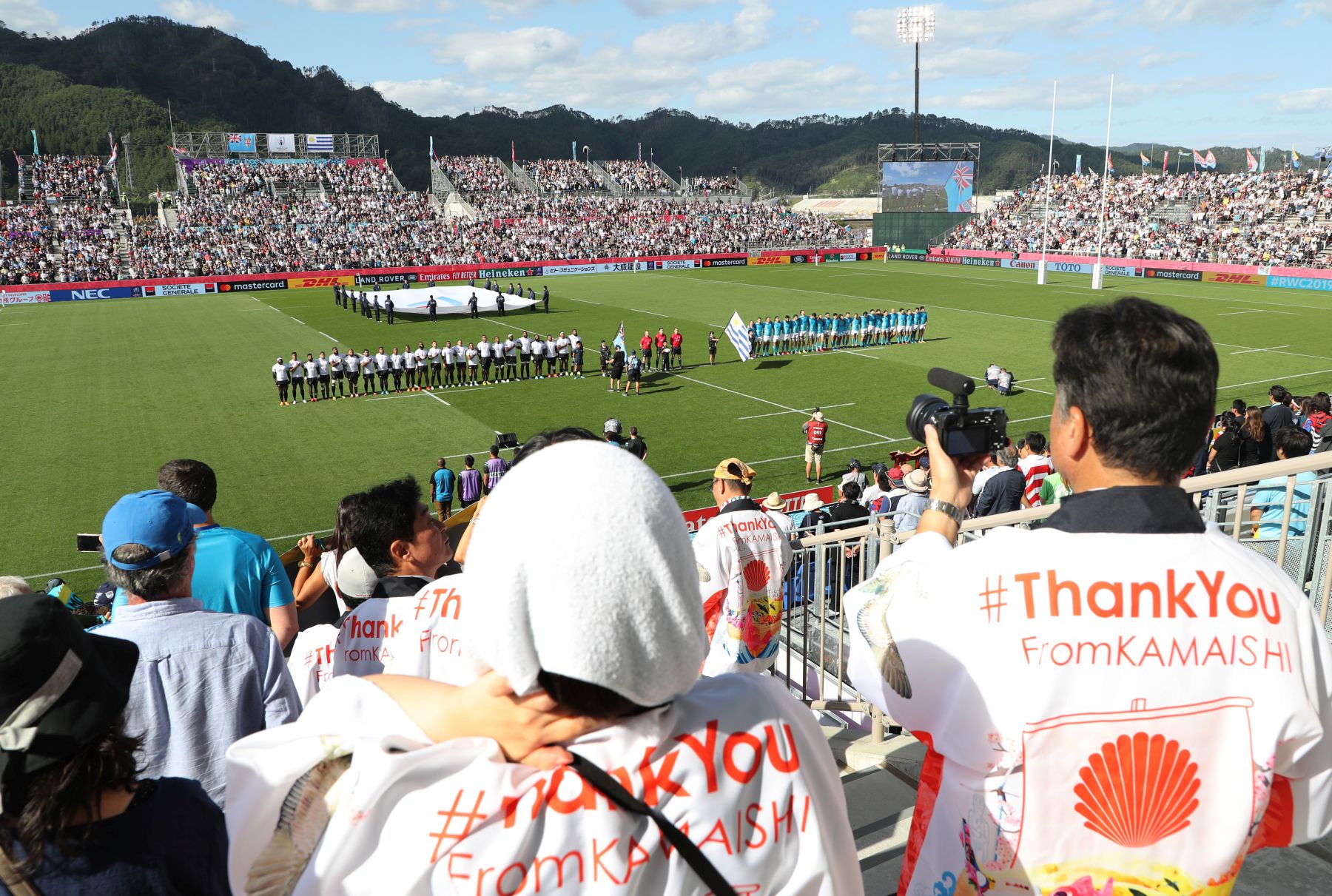 ~~
For professional sports fans in Japan's Tohoku Region, there are abundant choices throughout the year.

The Great East Japan Earthquake and tsunami on March 11, 2011, forced a hiatus on leisure and entertainment as survival, recovery and rebuilding became priorities. Nearly 20,000 people tragically died due to the natural disasters.

More than a decade later, memories of iconic sports highlights ー the Tohoku Rakuten Golden Eagles' 2013 Japan Series title and Sendai legend Yuzuru Hanyu winning a pair of Olympic figure skating gold medals and two world titles ー remain special.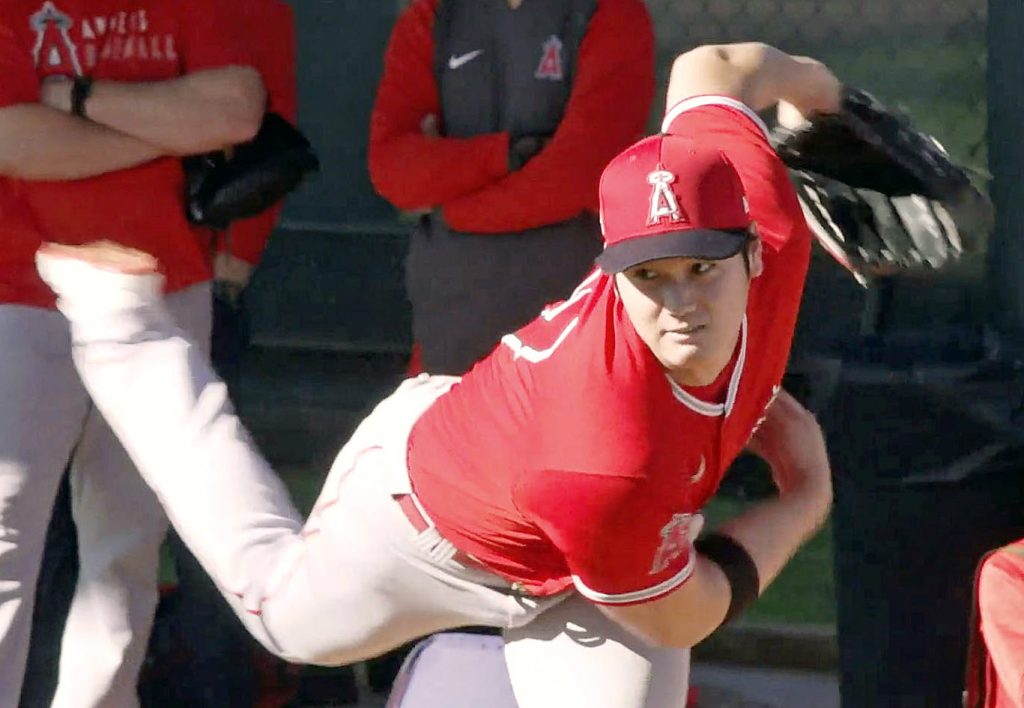 Furthermore, the development of the region's top athletes into bona-fide stars or fan favorites ー prime example: 2021 American League MVP Shohei Ohtani, Hanamaki Higashi High School baseball star and graduate and the pride of Oshu, Iwate Prefecture ー is significant, too.
In Tohoku, sports didn't disappear from the calendar in 2011.
An important event, and a semblance of normalcy for the region occurred in late April 2011, when the Rakuten Eagles played their first home game in Sendai, a month after the season began. They played "home" games in Nishinomiya, Hyogo Prefecture, and Kobe while repairs were made to their earthquake-damaged ballpark.

The Eagles, who began play in 2005, are Nippon Professional Baseball's only Tohoku-based team. They have been promoted as a regional team, helping expand their fan base in this baseball-crazed nation.
Shifting the focus to rugby, an essential part of the region's sports identity can't be concealed.

In a magazine feature published in the run-up to the 2019 Rugby World Cup, Yusuke Sato of Iwate Prefecture's RWC promotion office detailed Kamaishi, Iwate Prefecture's long history as a rugby town.
Rugby provided recreation, camaraderie and a sense of pride for the town's workers and residents.
"In 1959, the Nippon Steel Corporation Kamaishi Rugby Football Club (originally known as Fuji Iron & Steel Kamaishi Rugby Club) formed," Sato recalled in an interview with Matcha, an online publication. "The club won many titles, including seven consecutive All-Japan Rugby Football Championships from 1978 to 1984, resulting in the name 'Ironmen of the North.' "
The 3.11 earthquake and tsunami had a devastating effect on Kamaishi, with more than 1,200 people losing their lives or still missing to this day.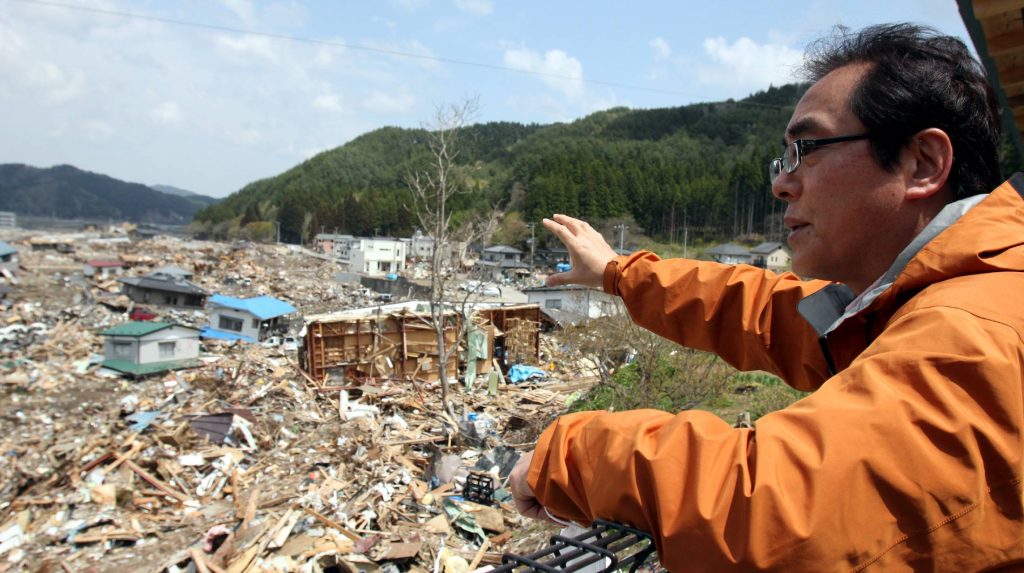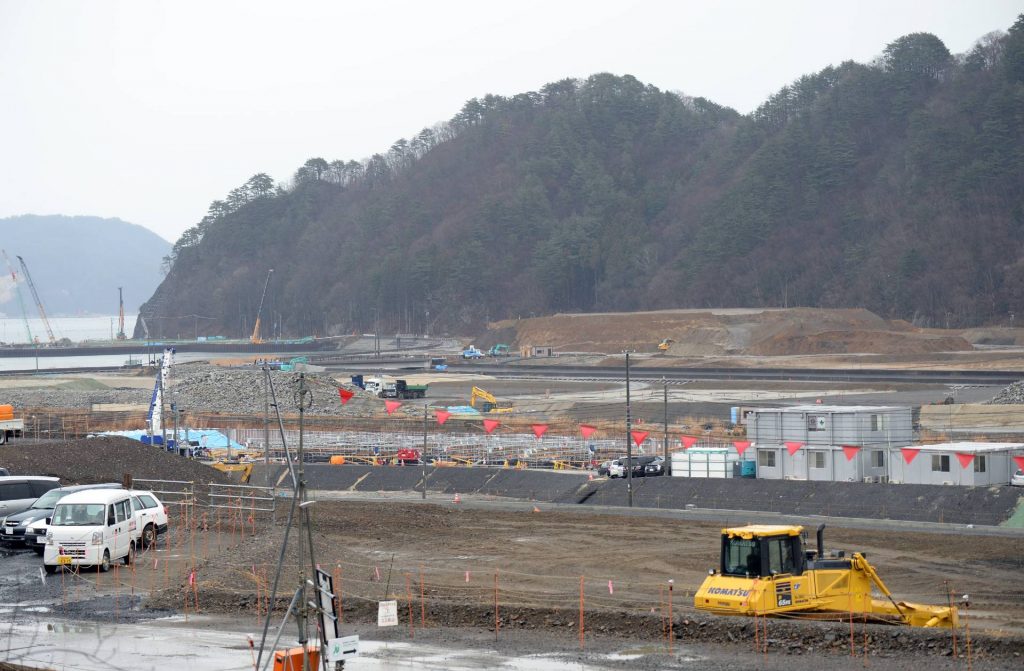 In July 2009, Japan was awarded the 2019 Rugby World Cup, and in the aftermath of the Tohoku disasters, the region's recovery would also be connected to sports.

The Kamaishi Recovery Memorial Stadium opened in August 2018. It was built on the site of a former elementary school and a junior high school, both of which were destroyed on March 11.

The new stadium, the only newly built venue for the Rugby World Cup, hosted the first match of the global extravaganza with a full-capacity crowd of 16,000-plus fans on hand to watch Uruguay take on Fiji on September 25.

Before the match, World Rugby Chairman Bill Beaumont said: "Today marks a very special day for World Rugby and for the people of Kamaishi as the city hosts its first Rugby World Cup 2019 match. When deciding upon host cities for Japan 2019 it was clear that Kamaishi was a place with rugby at its heart, with a great rugby history and a passionate local fan base. From the first moment World Rugby visited Kamaishi, we knew it would make a unique, special and fantastic Rugby World Cup venue."
The Japan Rugby Football Union, the sport's national governing body, overhauled the structure of its men's league, replacing the Japan Rugby Top League, which had corporate teams and players under contract as company employees, with the Japan Rugby League One for the 2022 season.
In the new league's second division, the Kamaishi Seawaves (established in 2001 and formerly known as Nippon Steel Corporation Kamaishi) are one of six clubs, and the only one based in Tohoku. There are 12 first-division teams and six more in the third division.

RELATED: Kamaishi City Takes Another Step Toward Recovery By Playing RWC 2019 Host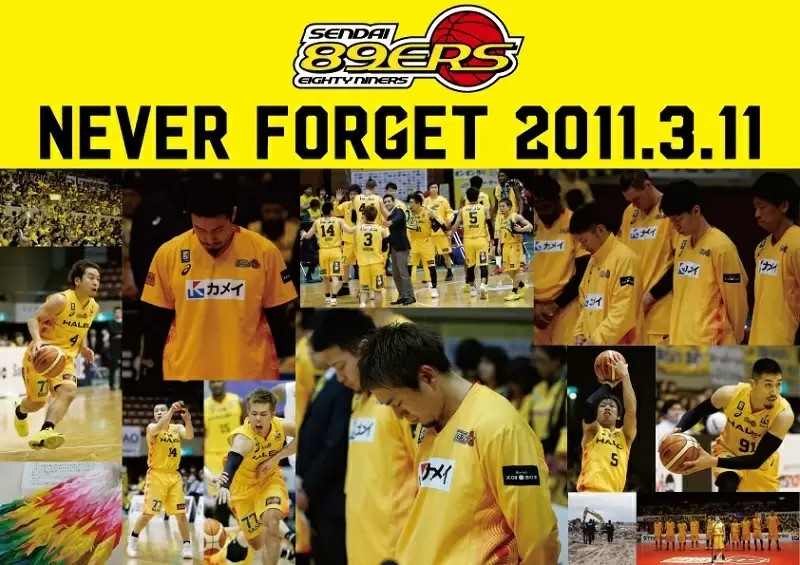 A Growing Market for Basketball
For more than a decade, the region has been a growing market for basketball with the arrival of several new pro teams and the merger of the bj-league and NBL in 2016. Since 2010, the Akita Northern Happinets, Yamagata Wyverns, Iwate Big Bulls, Aomori Wat's and Fukushima Firebonds have been established and given Honshu's northeast region a major presence for basketball along with the Sendai 89ers, who began play in 2005.

All six Tohoku prefectures have pro teams. Akita, which was the bj-league championship runner-up in 2014 and 2015, is currently playing in the B. League's first division. Aomori, Fukushima, Sendai and Yamagata are competing in the second division and Iwate is playing in B3.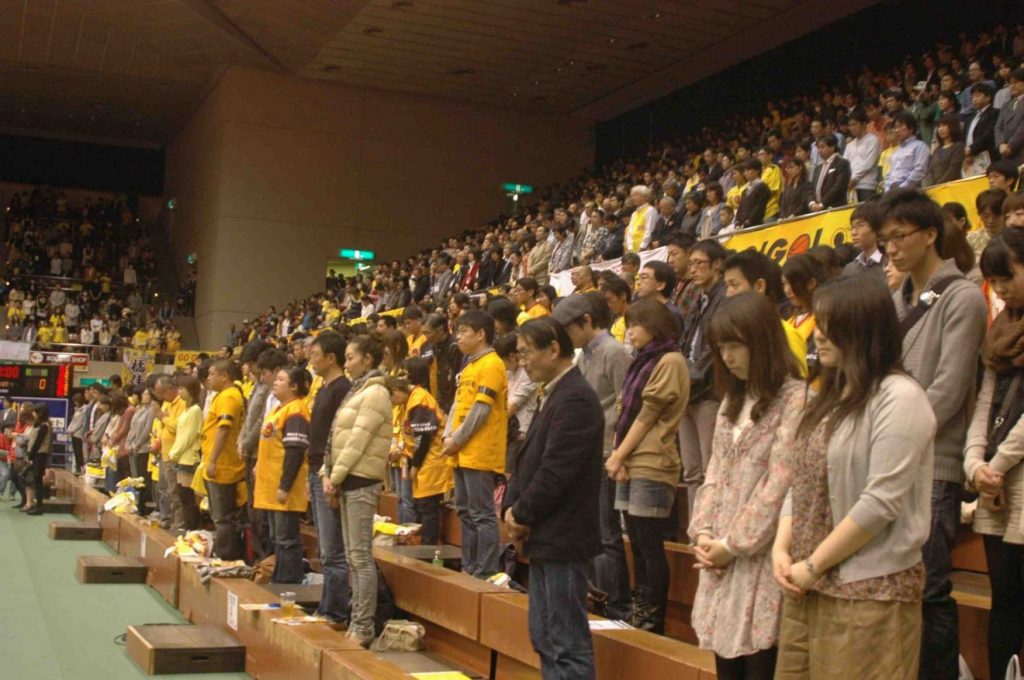 In a 2016 interview with this reporter, ex-Big Bulls and Osaka Evessa front-office executive Motofumi Iguchi discussed the competitive regional rivalry that exists among Tohoku's prefectures and how it carried over to sports.
"For Tohoku people, challenging Sendai is very important for them," Iguchi commented. "It's not only sports because Sendai is the biggest city in Tohoku. … They like to have a game against the city next to you."
The 89ers' primary gym was heavily damaged on 3.11, and the team's home opener at the repaired venue, Sendai City Gymnasium, for the 2011-12 season was a big deal for the city. A symbol of recovery, too. More than 5,000 fans packed the gym on October 29 to see the 89ers play host to the Northern Happinets.

Bob Pierce, Sendai's coach at the time, was moved by the pre-game scene.
"It was amazing to walk into that gym and see so many fans," Pierce told me. "It was a very emotional moment when our captain, Takehiko Shimura, stood at center court to greet the fans with 'tadaima!' (I'm back!) and hearing 5,064 voices shout out 'okaeri!' (welcome back!)."

Akita-born guard Kenichi Takahashi, one of the most popular players in 89ers history, viewed that game and the team's road to recovery as significant. For him, it involved a sense of duty.
"What we can do is play basketball," Takahashi, who retired in 2017, said the day before the 2011-12 season home opener at the club's practice facility. "We can try to win to make them happy."

There are 53 teams under the B. League umbrella right now, and Tohoku's representation in the first, second and third divisions is significant.


Soccer Maintains a Big Presence in the Region
Although there are no Tohoku-based teams in J. League's first division, also known as J1, this season, the region has major ties to the world's most popular sport. Consider: the J-Village, the National Training Center for soccer and other sports is located in Fukushima Prefecture. It opened in 1997; it fully reopened in 2019, though some sports activities resumed the year before. In between 3.11 and its reopening, it served as a headquarters for recovery-related functions.
Among the J. League second division's 22 teams for the 2022 season, four call Tohoku their home: Blaublitz Akita, Iwate Grulla Morioka, Montedio Yamagata and Vegalta Sendai.

In J3, which has 18 current teams, three are from Tohoku's northernmost region: Fukushima United, Iwaki FC (est. 2012, newest of the clubs promoted into the J. League) and Vanraure Hachinohe (est. in 2006). J3 was launched in 2014, expanding the J. League hierarchy and giving local and regional teams from the lower rungs of the Japanese soccer ladder a pathway to reach J3, and possibly, J2 and J1 after that.

For example, ReinMeer Aomori, founded in 1995, played in the fourth-tier Japan Football League for the first time in 2016. The club is targeting a gradual ascent to J1 by 2030, according to published reports.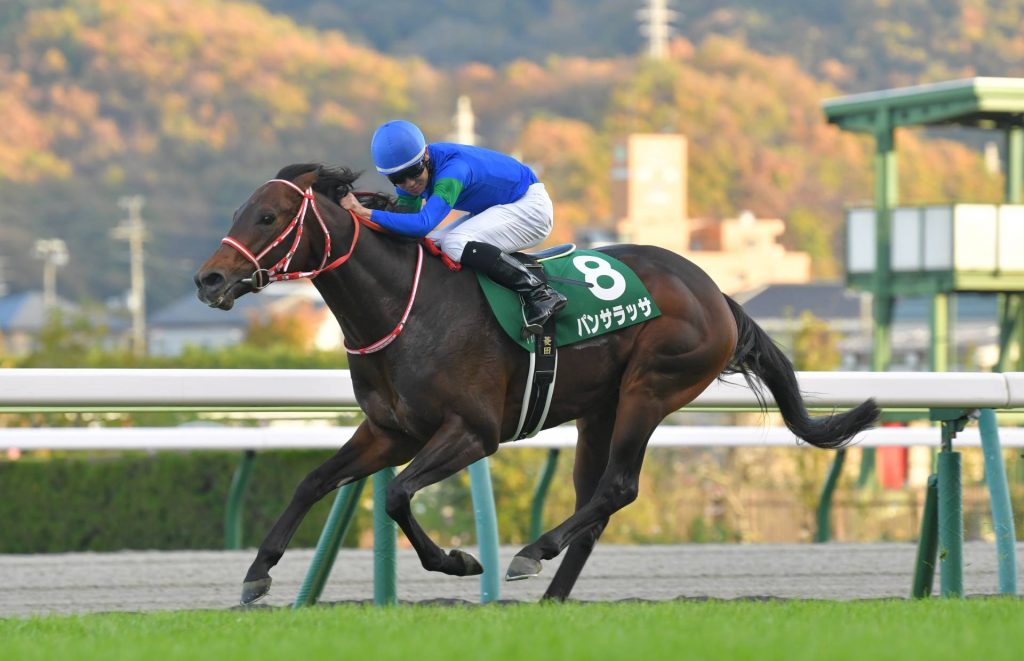 A Rich History of Horse Racing
Did you know that Fukushima Racecourse opened in 1918?
It is one of 10 Japan Racing Association tracks nationwide. Its major annual races (Grade 3) are:
April: Fukushima Himba Stakes, 1,800 meters
July: Tanabata Sho, 1,800
July: Radio Nikkei Sho, 2,000
November: Fukushima Kinen, 2,000

In Japan horse racing's second tier, the National Association of Racing has local racing facilities operated by local owners or governments. Iwate Prefecture has two of the 15 in operation nationwide: Mizusawa Racecourse (original facility opened in 1901; current location 1965) and Morioka Racecourse (opened in 1996).
Motor Sports Venue Fills a Niche in the North
For more than 45 years, Sportsland SUGO has hosted a countless number of races, giving motor sports enthusiasts and teams entertainment and a locale to test their skills.
Opened in 1975 in Murata, Miyagi Prefecture, Sportsland SUGO includes Super GT, Super Formula and motor cross among its regularly scheduled events at the 2.1 million square-meter facilities.

Golf's Challenge Tour Stops in Akita Each Year
The men's Japan Challenge Tour is a series of developmental golf tournaments, also known by its sponsorship name (AbemaTV Tour). This year, it is holding the Michinoku Challenge Tournament at Minami Akita Country Club, July 27-29, in Akita Prefecture. Twelve tourneys are on the tour in 2022.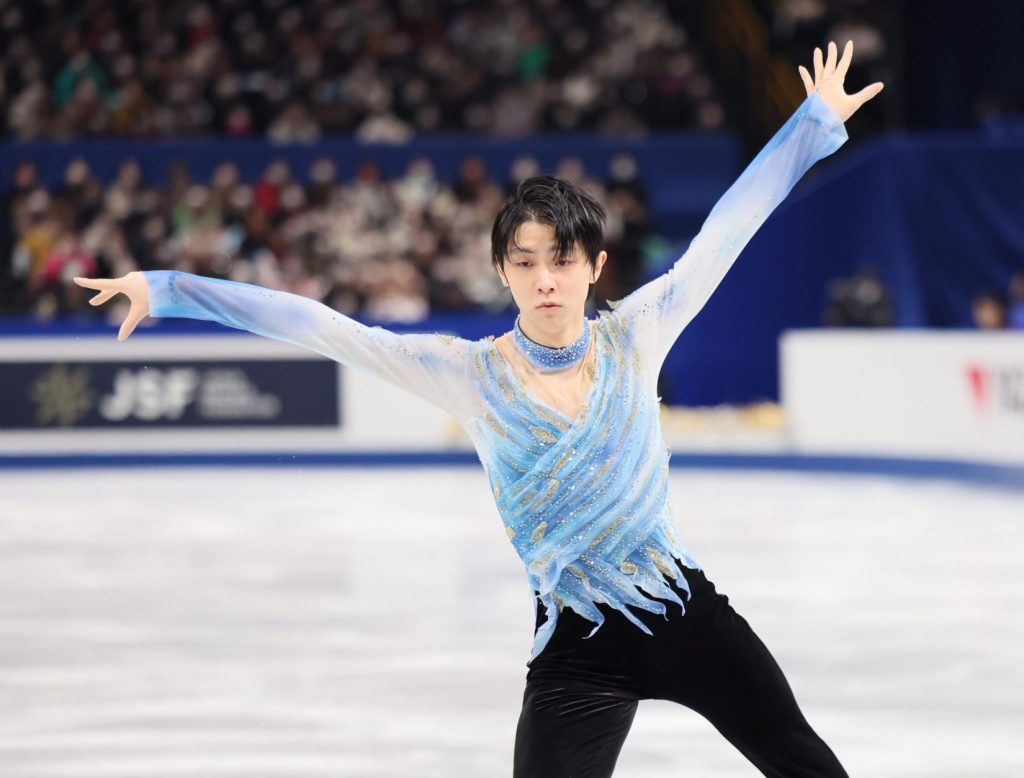 Ice Rinks Provide Opportunities to Develop Skills, Compete
With snow blanketing the landscape each winter, it's no surprise that Tohoku has a vibrant winter sports culture, including speed skating, figure skating and ice hockey for athletes of all ages.

There are ice rinks in each of the region's prefectures, where youth aspire to emulate Yuzuru Hanyu and other local sporting heroes.

There are 17 ice rinks that operate in Tohoku, according to this Japanese language directory.

Top Current Tohoku Sports Idols
Baseball players Ohtani and current Rakuten Eagles pitcher Masahiro Tanaka, who rejoined the team in 2021 after a seven-year stint with the New York Yankees are always listed among Tohoku fans' favorite athletes.
Hanyu has a massive fan following at home and abroad, and 2022 Beijing Olympics ski jumping gold medalist Ryoyu Kobayashi (an Iwate native) has seen his popularity rise in recent years.


Author: Ed Odeven
Follow Ed on JAPAN Forward's [Japan Sports Notebook] here on Sundays, in [Odds and Evens] here during the week, and Twitter @ed_odeven, and find him on JAPAN Forward's dedicated sports website, SportsLook.