[Asia's Next Page] Japan's Stake in the Ukraine Crisis
"Unilateral attempts to change the status quo by force or coercion are unacceptable, regardless of where they occur," Japan's representative told the UN General Assembly.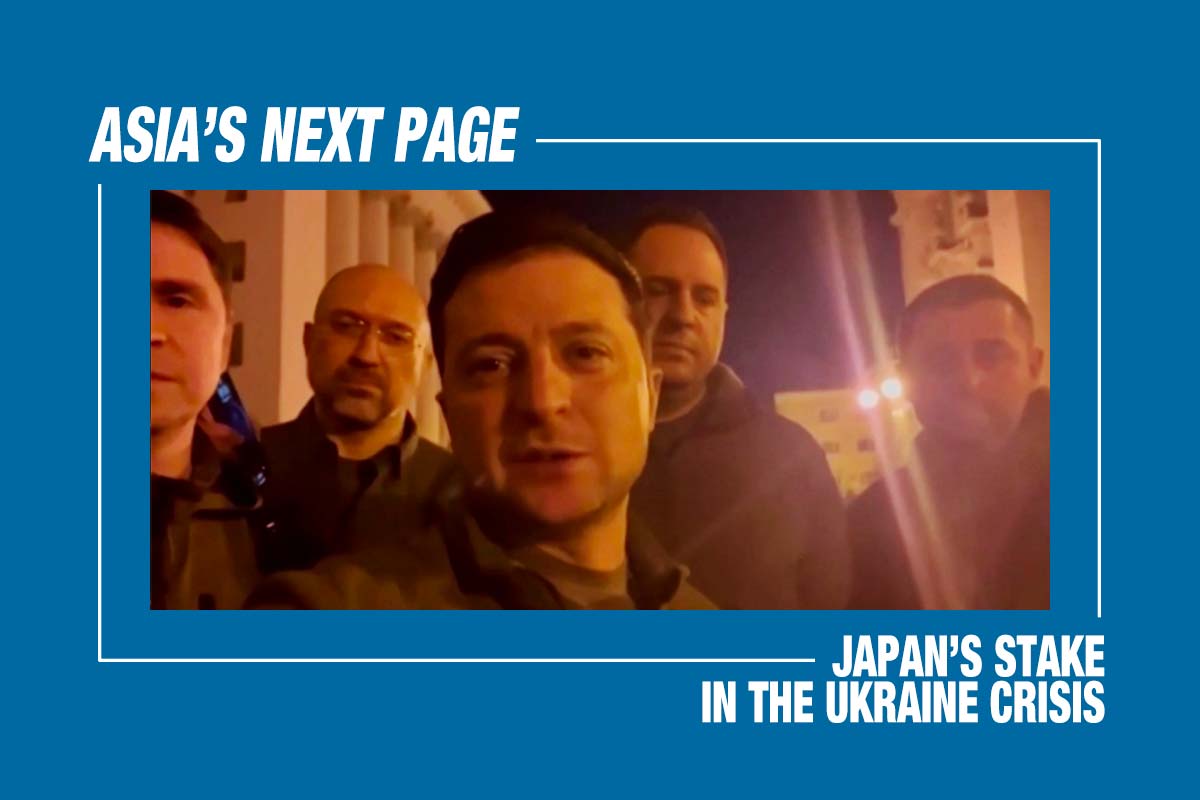 Since February 26, Russia has engaged in continued all-out military action, amounting to a full-scale invasion in Ukraine. It recently ordered its nuclear deterrent forces to be on high alert, with the European Union entering the fray by providing weapons assistance to Kyiv, further driving up tensions.
Russia's "premeditated, unprovoked, and unjustified attack" forced Japan to enact comprehensive financial sanctions and stand with the United States and the other Group of Seven (G7) economies to isolate Russia as a means of putting an end to Russian aggression in Ukraine.
What has Japan's position been on the Ukraine crisis since Russia's annexation of Crimea in 2014, and what is different about its stake in the Russia-Ukraine war?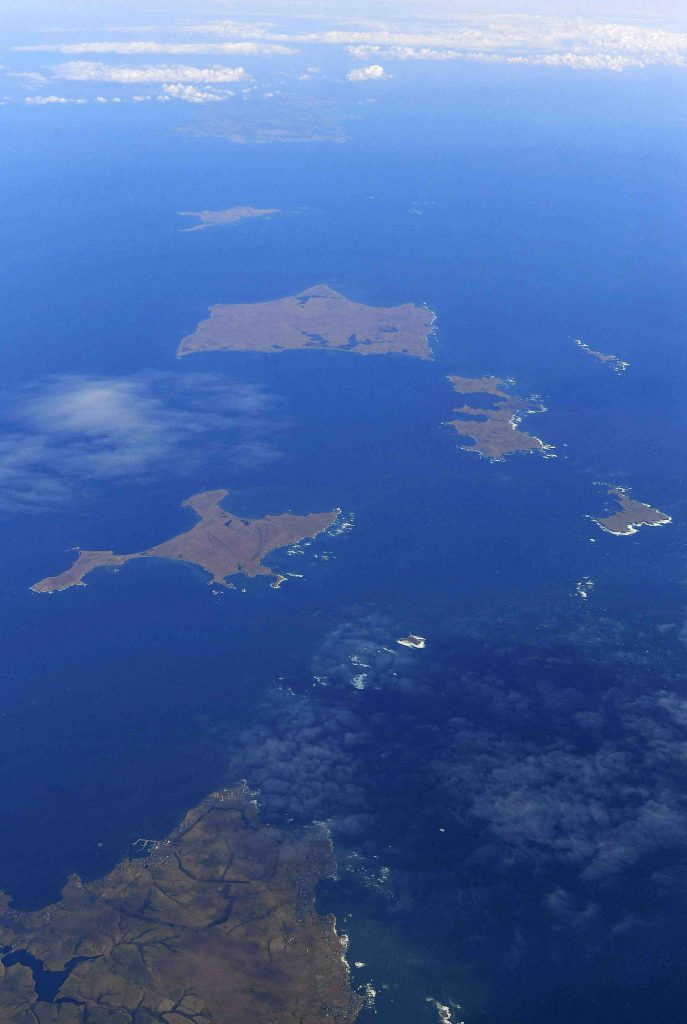 Tokyo on Crimean Annexation
As a maritime neighbor of Russia, Japan's approach towards Russian aggression has been somewhat tempered in the past. A dispute over the Northern Territories ーfour Hokkaido islands consisting of Habomai, Shikotan, Kunashi and Etorofuー that have been occupied by Russia since 1945, has furthered this lukewarm approach.
In his visit to Russia in April 2013, then- Prime Minister Shinzo Abe sought to resolve the dispute through expediting negotiations to conclude a Russia-Japan peace treaty that has remained absent since the end of the Second World War. At the time, Tokyo hoped that a renewed push towards improved ties with Moscow and in-depth discussions for the signing of the peace treaty could bring return of the Northern Territories to Japan.
Accordingly, Tokyo was interested in continued and constructive diplomacy with Russia, and worried that condemning Russian President Vladimir Putin over the 2014 annexation of Crimea could severely damage any progress in those efforts.
Abe was faced with a significant dilemma in how to manage the Crimean crisis and balance Japan's response in aligning with its Western partners, including the United States and European Union. Thus, Japan's actions were somewhat more restrained than other G7 members. Although Tokyo eventually followed suit and imposed sanctions, they were nonetheless criticized as limited and ineffective.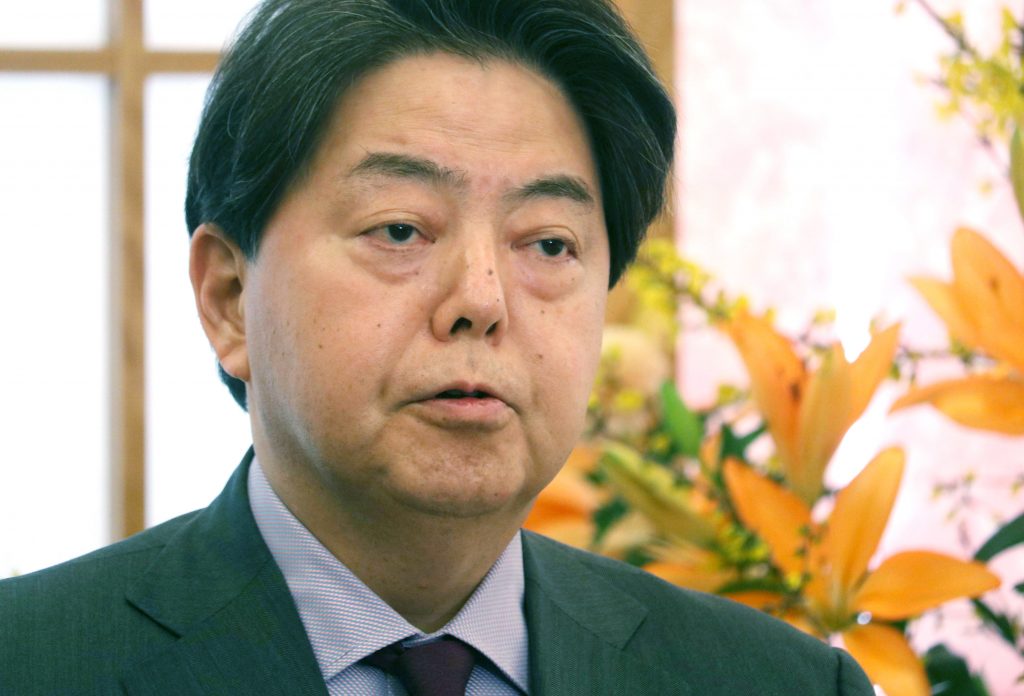 Change in Policy?
This time, Japan has chosen to adopt a more hard-line stance on Russia's Ukraine invasion. In 2014, Kishida was navigating this situation as the then Japanese foreign minister. Today, he is facing an even greater Russia challenge as prime minister.
Although his administration has been urged to respond with swifter and more effective action, the Northern Territories remain an issue for Japan and a cause for concern behind the strength of sanctions that Tokyo might impose on Russia. In fact, Japan only joined international sanctions on February 28, several days after the United States, United Kingdom and European Union imposed sanctions.
In a telephonic conversation on February 26 between the Japanese Foreign Minister Yoshimasa Hayashi and US Secretary of State Antony Blinken, both agreed on the need to respond to the Russian invasion and reject Moscow's unilateral aggression to change the status quo. However, Hayashi cautiously refused to resort to sanctions, even as he pledged Japan will continue "[staying] in touch with the rest of the international society".
Such initial unwillingness to introduce severe sanctions on Russia in the event of an invasion stemmed from concerns that it would disrupt the negotiations for the return of the islands and result in another stalemate over the treaty.
As tensions between Russia, Ukraine and the West intensified, Japan emphasized its diplomatic efforts seeking a substantive dialogue and negotiations to defuse tensions between Russia and Ukraine.
Japan indicated that it would work closely with the US and in coordination with the G7 to defuse what had become the tensest standoff between Russia and the West since the Cold War.
For instance, in a phone call between Kishida and European Commission President Ursula von der Leyen, both discussed close collaboration to foster de-escalation and offer consistent support to Ukraine. On February 15, in a call between Kishida and Ukrainian President Volodymyr Zelensky, Kishida declared support for Ukrainian sovereignty and territorial integrity and reiterated the need for "tenacious diplomatic efforts" to resolve the tensions.
On February 17, Kishida once again promised continued diplomatic efforts during a phone call with Vladimir Putin, wherein Moscow assured it was not planning an invasion.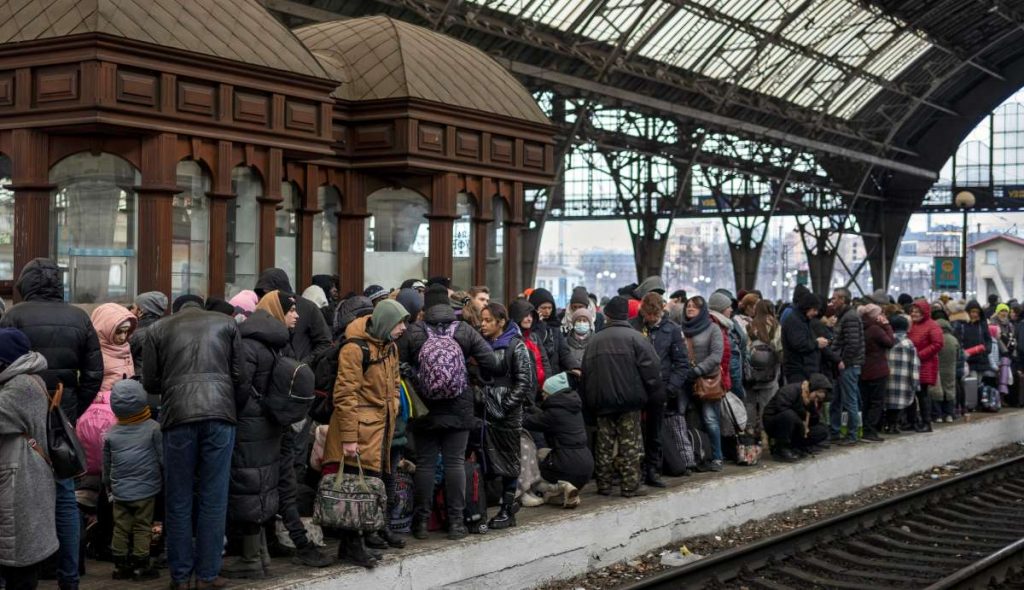 Taking a Hardline Stance
Despite continuing to face many of the same challenges as Abe in Japan's relationship with Russia, Kishida seems willing to adopt a tougher and more proactive stance, moving away from the balancing act.
In many ways, the geopolitical and strategic environment that Kishida faces today is markedly different from that in 2014. For one, Japan reports a buildup of Russian naval vessels in Japanese waters in the last weeks, which is interpreted as a warning to Japan for siding with the US and Ukraine.
Additionally, in comparison to his predecessor, Kishida is also dealing with an incredibly assertive China and is concerned about the potential ramifications an invasion of Ukraine will have on the rules-based order in the Indo-Pacific. He recognizes the importance of acting against breaches of international law and territorial integrity to preserve the status quo.
In this context, following Putin's recognition of the independence of the Donetsk and Luhansk regions in late February, Prime Minister Kishida announced a series of economic sanctions against Russia and the two pro-Russia separatist regions. These included banning trade with these areas, freezing assets and suspending visas.
Kishida also encouraged Russia to "return to efforts to break the impasse through a diplomatic process'' and denounced the action as a violation of international law.
More recently, in a new bout of sanctions, Japan has also frozen Russian central bank assets and supported other countries in expelling Russia from SWIFT in a major blow to the Russian economy. The rapid imposition of these sanctions also suggests changing expectations that efforts to appease Putin will lead to return of the Northern Territories.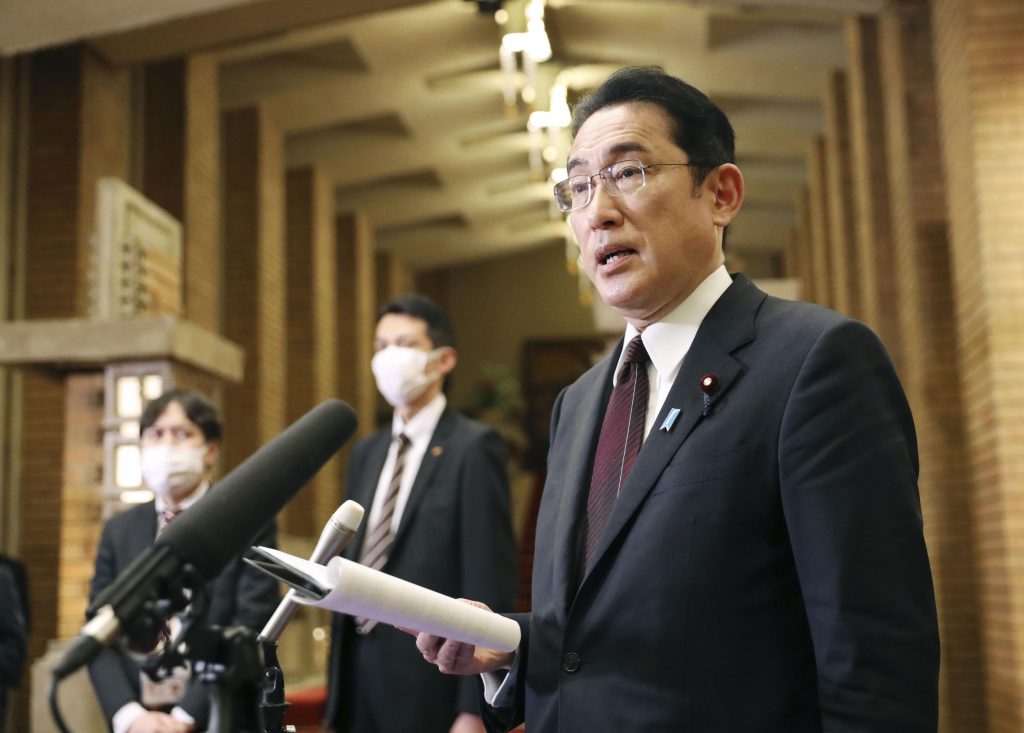 Tokyo's Perspective
For the Japanese people, there are potential implications from higher oil prices resulting from predicted disruptions to Russian oil supply. However, Kishida has said Japan will not be affected by any energy shortages because there are enough crude oil reserves for 240 days and LNG for 3 weeks.
Tokyo has even diverted some LNG shipments to Europe to counter the disruptions the EU may face, given their dependency on Russia for energy.
For Japanese nationals in Ukraine, Japan has promised to do all it can to protect them. So far, a liaison office has been established in Western city of Lviv and the government has organized repatriation flights.
The United Nations General Assembly convened on February 23 to discuss the developments in Ukraine. The Japanese representative to the UN, Kimihiro Ishikane, reiterated Tokyo's support for the territorial integrity and sovereignty of Ukraine and highlighted the sanctions Japan has imposed as a result.
He declared that "unilateral attempts to change the status quo by force or coercion are unacceptable, regardless of where they occur." This is particularly poignant given the speculation that a successful invasion by Russia of Ukraine could embolden China with regards to Taiwan, which would have de-stabilizing impacts for Japan and the Indo-Pacific.
RELATED: Ukraine Invasion: Time for Beijing to Rethink Taiwan
During the early hours of February 24, Putin announced a "special military operation" into Ukraine under the pretext of achieving the "demilitarization and denazification" of the country. Immediately following the invasion, Kishida remarked that Japan would swiftly enact measures against Russia and coordinate with the international community in reaction to the changing situation.
A virtual G7 meeting later on February 24 condemned the invasion as a "threat to the rules-based international order," requiring coordinated and severe sanctions in response. After the G7 meeting, Japan decided to follow suit with the US and Europe and imposed a further set of sanctions on Russia. These include the freezing of assets held by Russian banks, more visa suspensions, and most significantly, export controls on tech products like semiconductors.
Kishida highlighted the importance of the invasion, emphasizing its significance "not just in Europe but Asia and beyond," projecting strength against unilateral attempts to change the status quo by force.
Japan's stake in the Ukraine crisis stems not only from its geographical position as a maritime neighbor of Russia, but also its status as a G7 power. While Tokyo sought to build positive relations with Russia under PM Abe's administration, Japan's position today has significantly changed. This is not only due to Russia's all-out invasion of Ukraine, but also the significantly changed regional security dynamics in the Indo-Pacific wherein Japan must account for the impact Russia's actions may have on China's posture in the region.
Accordingly, Tokyo will likely stand firmly with its G7 partners and present a coordinated front vis-à-vis Russia as the crisis unfolds.


RELATED:
Author: Dr. Jagannath Panda
Dr. Jagannath Panda is the (Incoming) Head of the Stockholm Centre for South Asian and Indo-Pacific Affairs (SCSA-IPA) at the Institute for Security and Development Policy (ISDP), Sweden, among other research positions.