Ukraine's CEATEC Debut Puts Spotlight on IT Sector
CEATEC 2023 featured 11 IT companies from Ukraine whose staff and displays demonstrated their creativity and resilience despite the challenges of war.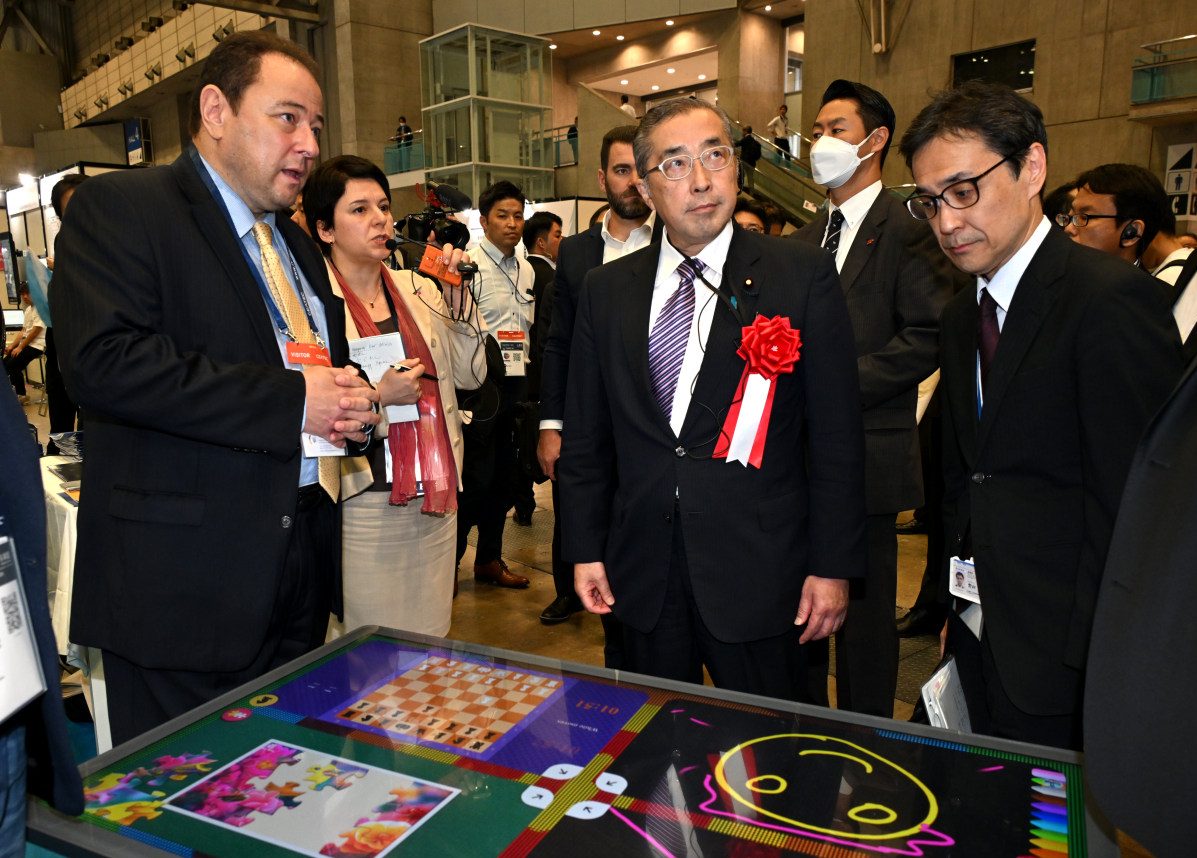 CEATEC 2023, at the forefront of digital technology, welcomed the public from October 17-20 at Makuhari Messe in Chiba. This year's Global Area featured pavilions from eight countries, with notable attention on the first participation of Ukrainian IT companies.
A Return to Full In-Person Format After Four Years
Influenced by the COVID-19 pandemic, CEATEC was exclusively held online for two years starting in 2020. Then it introduced a hybrid format in 2022, blending online and in-person elements. Finally, in 2023, the event returned to a fully face-to-face gathering after a four-year hiatus.
This year's central theme revolved around advanced technologies. It incorporated key concepts such as "Envisioning a Sustainable Future," "Constructing a Digital Social Infrastructure leveraging technologies like AI," and "Revitalizing regions through industry-academia partnerships using digital technologies."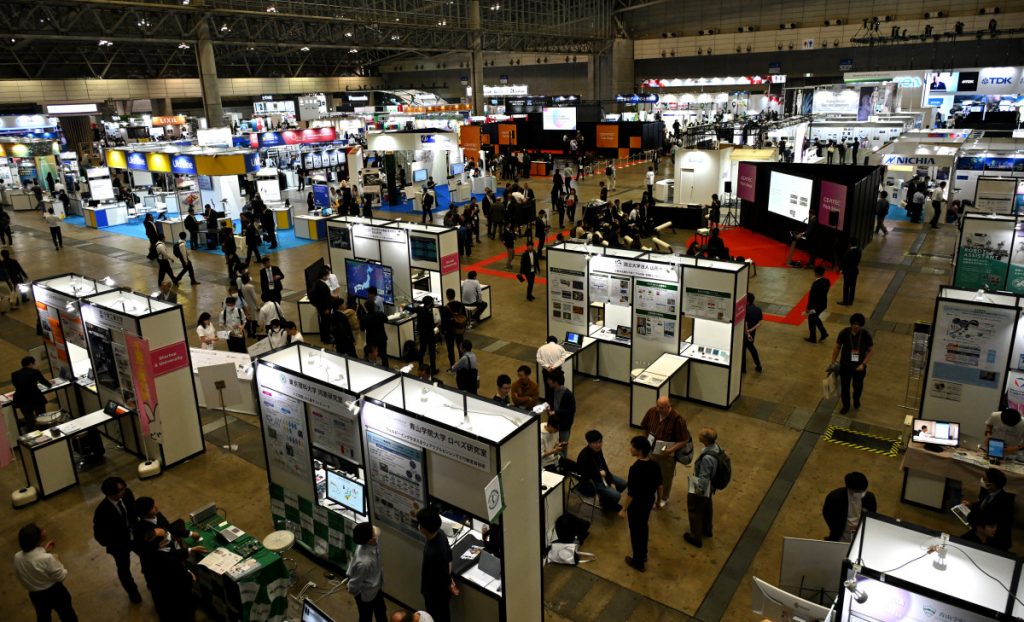 Amidst various information-sharing initiatives, one standout feature was the presence of pavilions from eight different nations. Their products were showcased within the Global Area event space for international participants. These nations included the United States, Canada, France, the UAE, Taiwan, Finland, Denmark, and Ukraine.
Notably, Ukraine made its debut courtesy of an invitation program by the Ministry of Internal Affairs and Communications. Moreover, 11 of its IT companies and government agencies participated, showcasing their presence.
While Ukraine remains in a state of conflict, its electronics and IT sectors continue to thrive. They also serve as the country's second-largest export industry, comprising approximately 2,300 companies and over 360,000 employees.
The participation of Ukrainian exhibitors presented a unique opportunity to explore their cutting-edge technologies while fostering connections with Ukrainian enterprises. Additionally, this collaboration may serve as a potential catalyst for Japanese companies seeking to expand their global reach.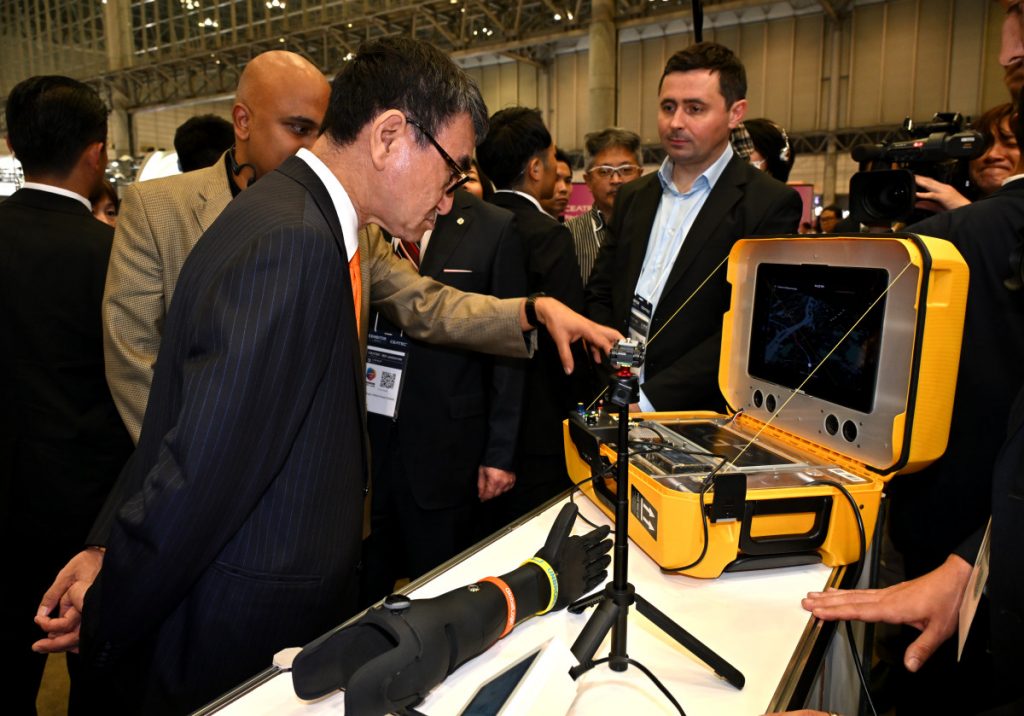 Welcoming Japanese Ministers
On the first day of public access, October 17, Sergiy Korsunsky, the Ambassador Extraordinary and Plenipotentiary of the Embassy of Ukraine in Japan, warmly received Japan's Minister of Internal Affairs and Communications Junji Suzuki and Digital Minister Taro Kono during their visit to the Ukrainian Pavilion.
Minister Suzuki displayed a keen interest in the Smart Table, an interactive innovation displaying menus and games through touch technology. Meanwhile, Digital Minister Kono enthusiastically explored automotive-related IT and medical technologies from GlobalLogic Ukraine, a company that became part of the Hitachi Group in 2021.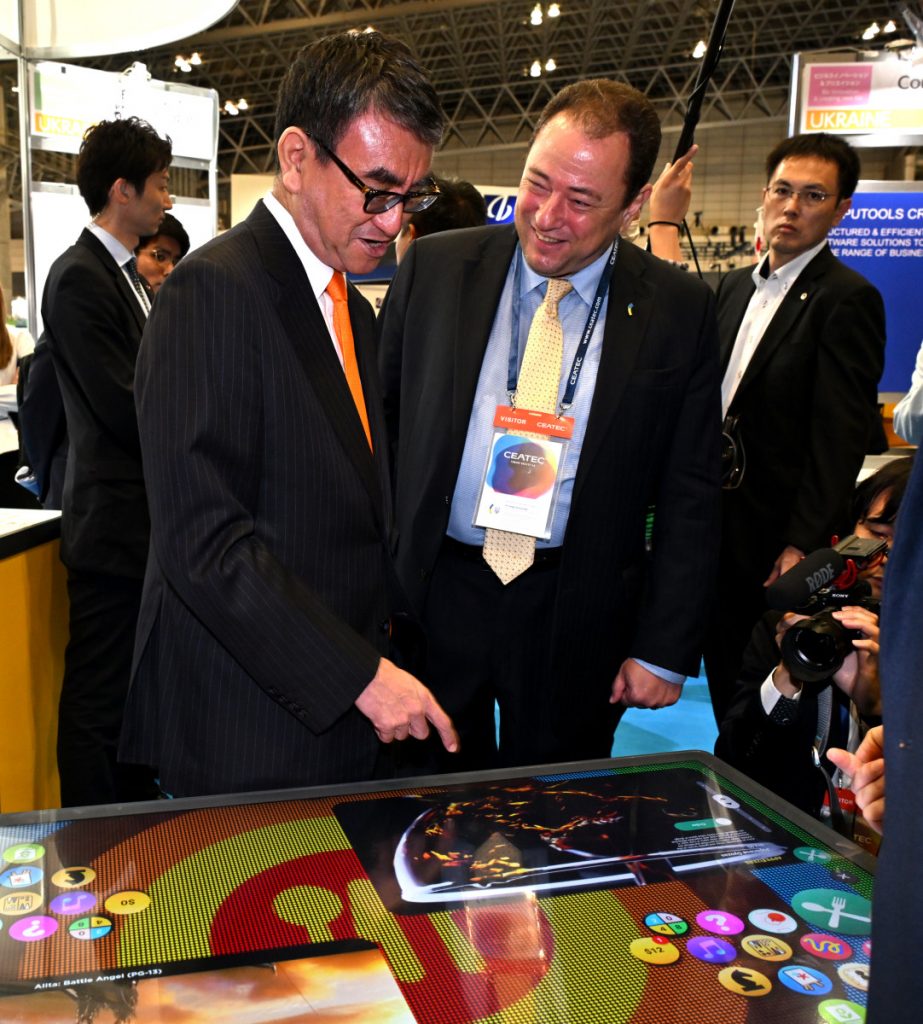 Remote Heart Monitoring Service Wins Global Category Award
At this year's CEATEC, Cardiomo, a company offering an AI-powered wearable solution for remote heart monitoring, claimed the prize in the newly established Global Category Semi Grand Prix.
Their service revolves around wearable devices and innovative solutions designed to streamline remote heart monitoring as well as diagnoses for patients beyond the hospital's confines. Medical professionals situated at remote locations can assess the patient's heart condition through these wearables using a cloud-based analysis system. This helps by expanding access, potentially reducing risks, and preventing severe health complications.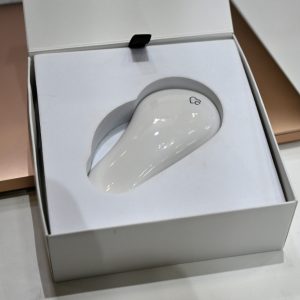 Cardiomo's heart monitoring devices capture patient data remotely for analysis by medical professionals. (©JAPAN Forward by Hidemitsu Kaito).
Thriving Amidst Wartime Challenges
JAPAN Forward approached exhibitors to understand the feasibility of continuing business and economic activities in the war-torn regions of Ukraine. The comment of one of the Ukrainian staff at the pavilion was inspiring:
"While sectors like agriculture encounter challenges, and individuals who have lost their homes and office infrastructure to the country's destruction face demanding and uncertain lives, the IT industry remains resilient. Remote work serves as a viable option, allowing us to operate from places of refuge.
"Moreover, the adversities of wartime can ignite innovative ideas that swiftly transform into promising business opportunities. We [Ukrainians] will remain steadfast in our commitment to supply the world with essential services."
RELATED:
(Read the report in Japanese.)
Author: Hidemitsu Kaito