US-Japan Tech Policy — Latest Developments
Tech policy developments including export control, space, and cyber cooperation suggest 2023 will be busy for US-Japan science and technology relations.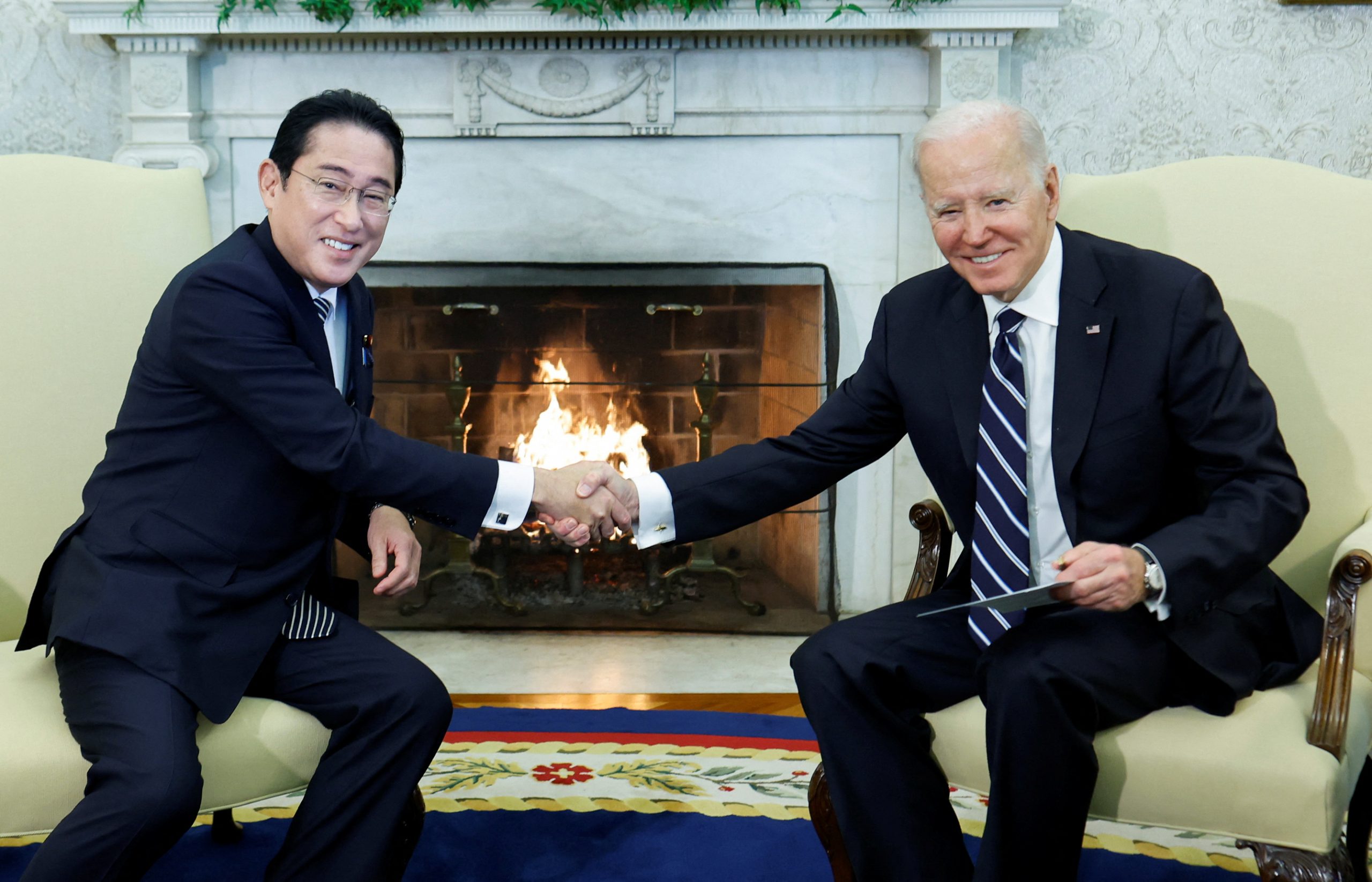 January marked both the start of a new year and the start of a busy month for tech policy developments in the US-Japan relationship across three critical areas: export control coordination, cyber and cybersecurity, and space efforts.
On January 13, Japanese Prime Minister Fumio Kishida met with United States President Joe Biden in Washington for their latest summit. It was their first in-person meeting since on the sidelines of the Association of Southeast Asian Nations (ASEAN) Summit in Phnom Penh, Cambodia, in November 2022.
The official readout of January's leaders' meeting only made passing reference to cooperative efforts on technology, cyber, and space issues. However, ministerial-level meetings and working-level meetings throughout the month made developments on these key issues. They even expanded the scope of Article V of the Treaty of Mutual Cooperation and Security to include space-based attacks.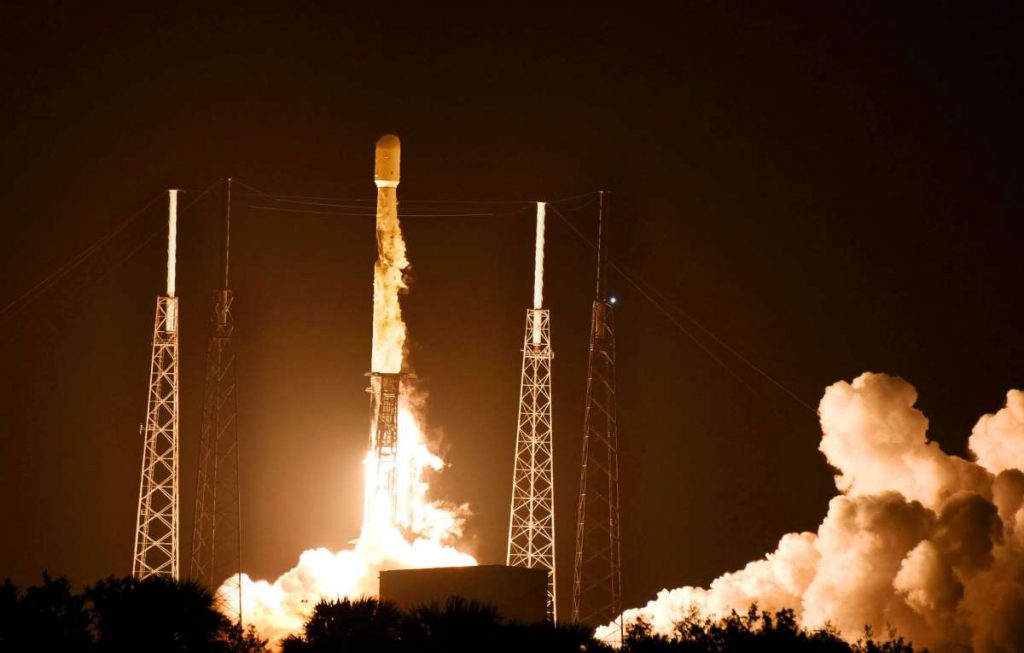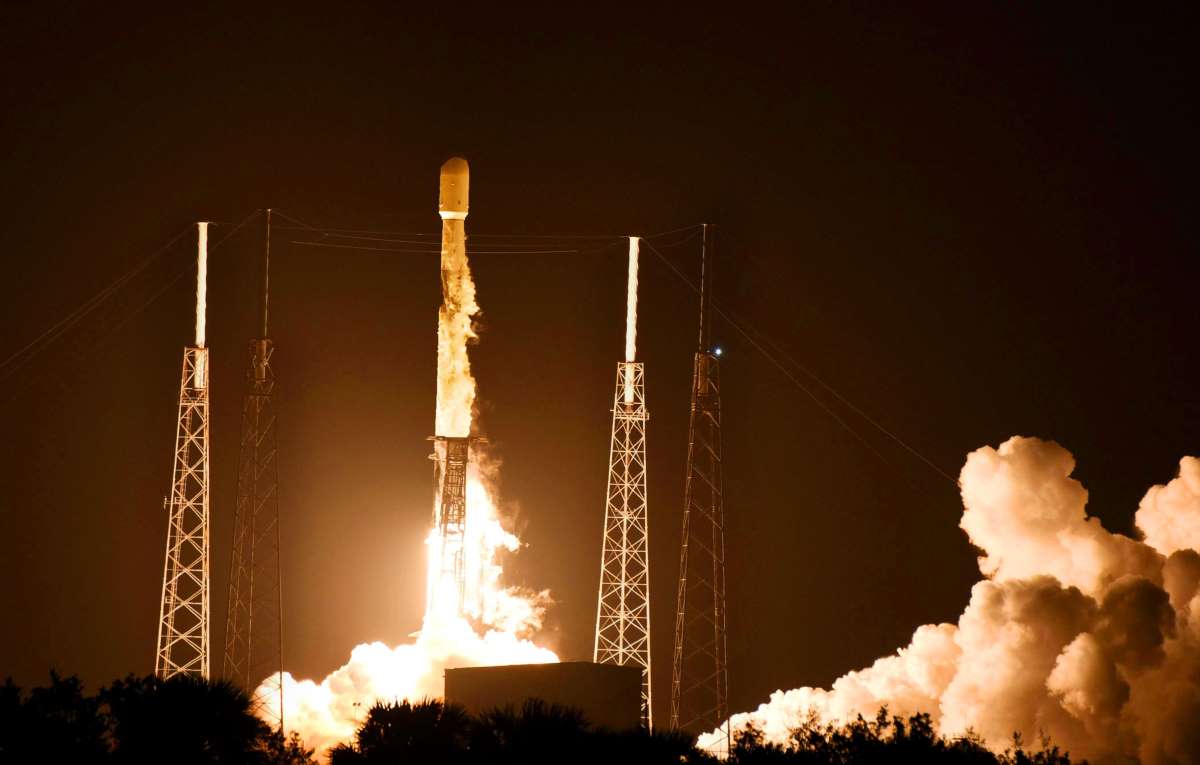 Ministerial-Level Meetings on Trade and Export Controls
On January 5, Japanese Minister for Economy, Trade and Industry (METI) Yasutoshi Nishimura met with US Secretary of Commerce Gina Raimondo to discuss various trade issues of importance to both countries. These include coordination and promotion of critical and emerging technology research and development (R&D) and export control measures.
These ministerial-level meetings also included updates from both sides on the Indo-Pacific Economic Framework for Prosperity (IPEF), Japan-US Commercial and Industrial Partnership (JUCIP), and the Economic Policy Consultative Committee (EPCC). But there was no indication of major developments on these fronts. IPEF has been slow to develop beyond high-profile leaders' meetings. It has also faced challenges as India opted out of the 14-member organization's trade pillar in late 2022.
US-Japan Export Control Developments
As referenced in this column in December 2022, long-discussed export control coordination on semiconductor manufacturing equipment between the United States and Japan, including the Netherlands, is beginning to take shape. This signifies a broader effort to comply with and enhance US export controls targeting various Chinese technology industries.
According to reports following the high-level meetings between Japanese and American officials in January, negotiators from both sides have agreed to restrict the export of some chipmaking components to China. This potentially extends US export controls to major Japanese companies including Tokyo Electron and Nikon Corp. and major Dutch lithography firm ASML.
Artificial intelligence and other high-grade semiconductor components will also be a part of this agreement as it takes shape. As the plans develop, Japanese firms would likely be able to sell non-advanced chips to China while finding opportunities to supplement the loss in output with other potential buyers. Currently, 33 percent of total Chinese lithographic machine vendors come from Japan, up from 27 percent in 2017.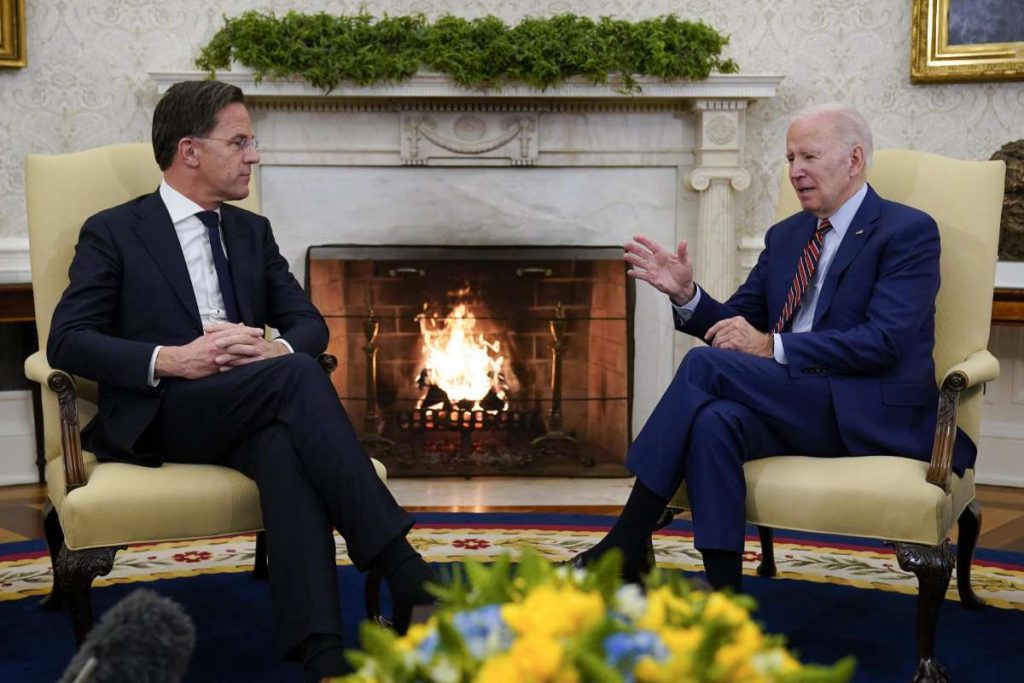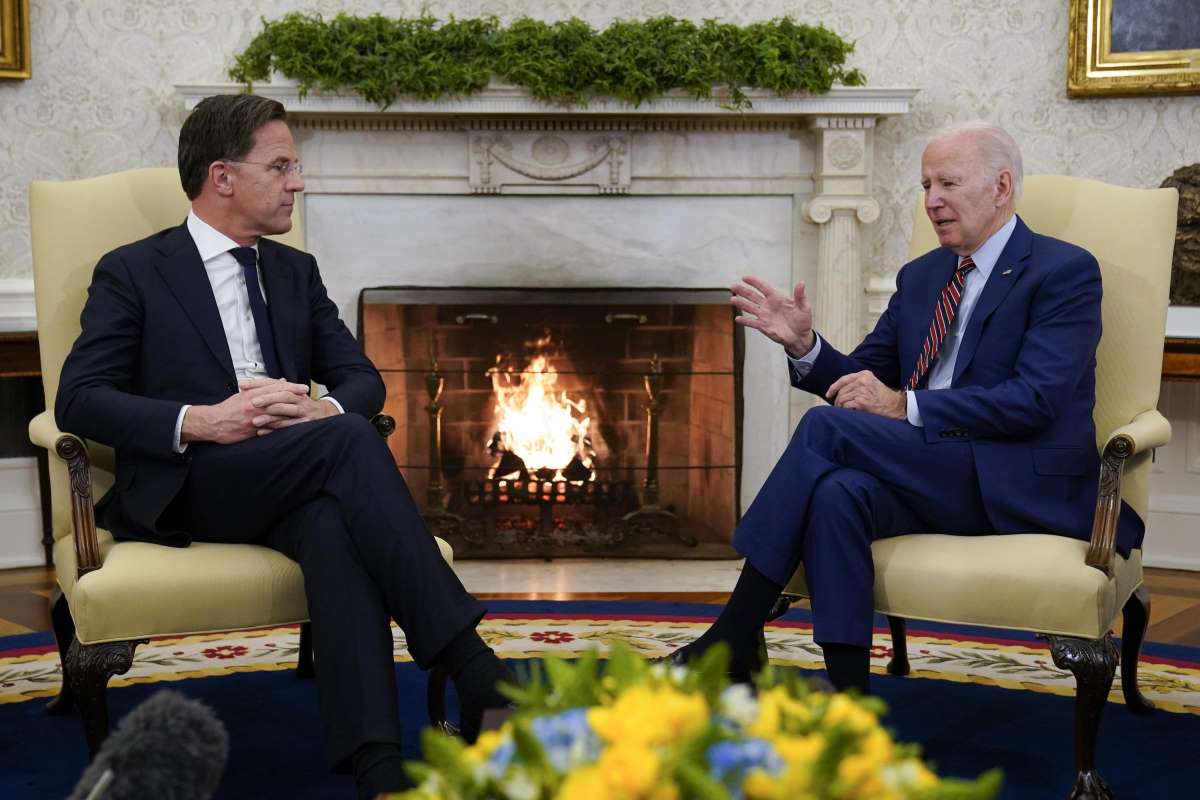 No Public Announcements Yet
METI Minister Nishimura has said the Japanese were in discussion with the US and other countries regarding export controls. Comments from the Japanese side have been limited. Deputy Chief Cabinet Secretary Seiji Kihara has said Japan would take "appropriate steps" on these issues.
So far, there has been no public announcement of these measures from the American, Japanese, or Dutch governments. It is anticipated that it could take months to develop finalized agreements on this topic. US news outlets have reported that leading Japanese firms in the space including Advantest, Nikon, Resonac, Lasertec, and Shin-Etsu were unaware of any moves from METI regarding new restrictions that the United States, Netherlands, and Japan had agreed to. This potentially signals the incomplete nature of the agreement.
The move of potential US-Japan cooperation came just days before January 31 reports that the US Department of Commerce has stopped approving export licenses for US companies looking to export most items to Chinese telecommunications company Huawei. The move comes several years after the Trump Administration first imposed export restrictions on American companies exporting technology to Huawei by adding the Chinese firm to the Department of Commerce's Bureau of Industry and Security's Entity List.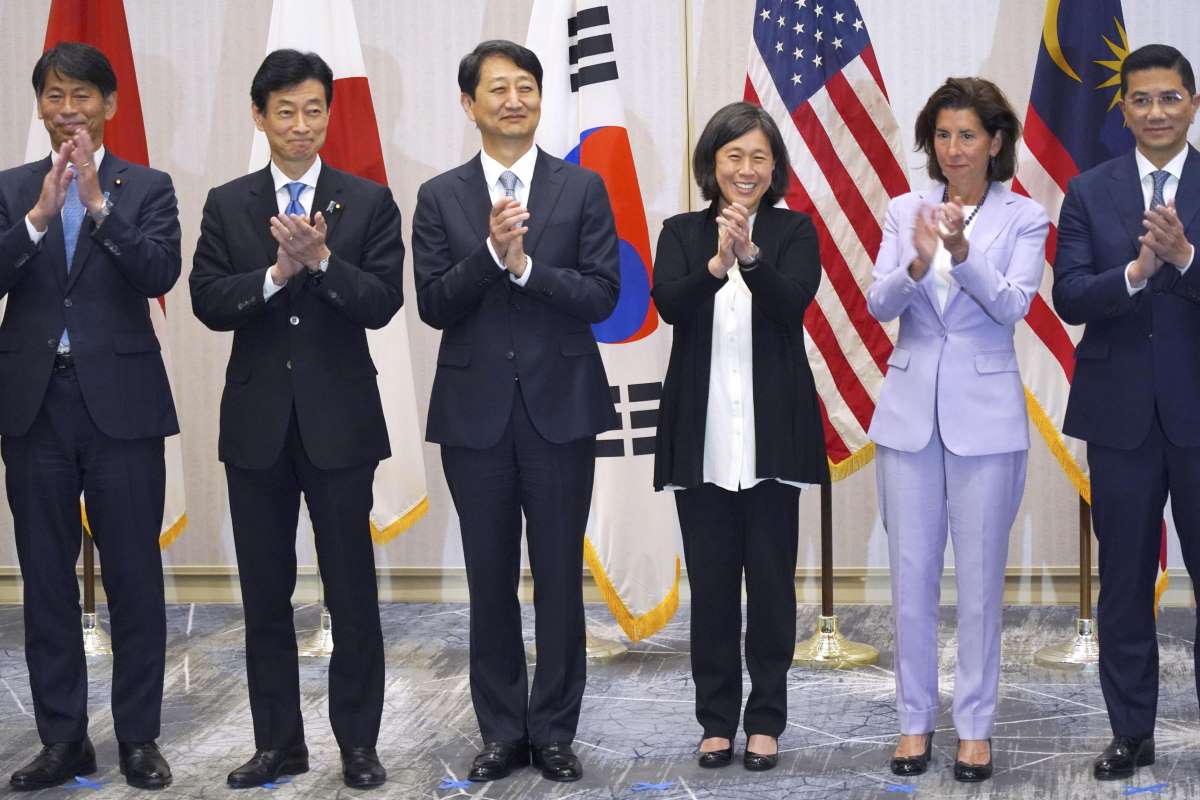 Space Cooperation Expands Scope of US-Japan Security Treaty, Civil Cooperation
On January 12, Japanese Foreign Minister Yoshimasa Hayashi and Defense Minister Yasukazu Hamada met with US Secretary of State Antony Blinken and Secretary of Defense Lloyd Austin in the first dialogue between these ministers since January 2022. In the meeting, the US and Japan took a major step to protect American and Japanese satellites. They issued a joint statement that would apply Article V of the US-Japan Security Treaty to include "attacks to, from, or within space". According to the ministers, the invocation of Article V for a space-related incident would be reviewed on a case-by-case basis.
Prior to his meeting with President Biden, Prime Minister Kishida visited the NASA headquarters with Japanese Foreign Minister Hayashi. They meet with US Secretary of State Blinken and NASA Administrator Bill Nelson to sign the Framework Agreement between Japan and the United States for Cooperation in the Exploration and Use of Outer Space.
Agreement Covers Range of Joint Space Activities
The agreement formalizes various joint activities Japan and the United States may undertake in the exploration and use of outer space. It builds off of US-Japan space relations that were first formalized in 1969. The agreement also outlines joint activities involving the Moon, the peaceful use of space, space science, earth science, space operations and exploration, aeronautical science and technology cooperation, and space transportation. It also includes the use of spacecraft, scientific research platforms, rockets, aircraft, exchanges of scientific data and scientists, and other public-facing activities.
The US and Japan also agreed to hold the next iteration of the Comprehensive Dialogue on Space in March 2023. They plan to address various components of the agreement and other forms of space cooperation across all sectors.
Coordination on civil space-based activities will continue to grow in importance as Japan has announced plans for expanded defense spending on space issues. The country also remains one of NASA's biggest partners in low-earth orbit (LEO) and other space-related policies.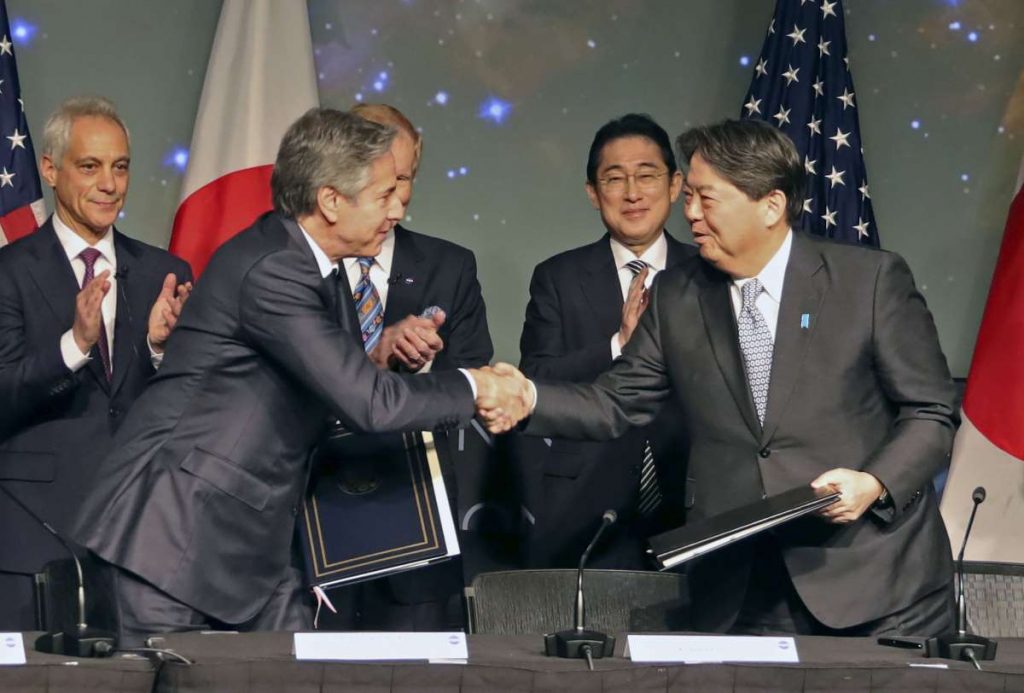 Cyber Cooperation Taking Center Stage
On January 6, Minister Nishimura signed a memorandum of cooperation with US Secretary of Homeland Security Alejandro Mayorkas in an effort to strengthen US-Japan cooperation on emerging cybersecurity threats. This agreement focuses on elements including operational collaboration, enhancement of the security of critical infrastructure and industrial control systems, collaboration for capacity building in the Indo-Pacific region, and opening dialogue for harmonizing cybersecurity regulations and schemes between both countries.
The US and Japan also discussed different security standards for government software. This is a key issue in the United States that is driving both government procurement procedures and private-sector cybersecurity policies to comply with federal regulations.
In addition to DHS-METI cooperation, cyber coordination as a part of the visit included efforts to prevent the use of forced labor in traditional supply chains and the enforcement of the Uyghur Forced Labor Prevention Act.
Enhancement of cybersecurity capabilities to support Japan's expanding cyber defense also played a role in the Security Consultative Committee's discussions. Since the creation of the Japan Self-Defense Cyber Defense Command last March, Japan has been looking to expand its cyber defense capabilities.
The leaders' statement also said the US and Japan will work to coordinate with the Quad on cybersecurity and emerging technology issues. DOD signed an agreement with the Japanese Ministry of Defense to support efforts for US-Japan collaboration on emerging technology. The aim is to improve defense capabilities on key issues such as high-power microwaves, autonomous systems, and counter-hypersonics. This signals potential areas of focus once Japan expands its defense budget in the coming years.
Other Meetings
On January 17, Ministry of Internal Affairs and Communications (MIC) Minister Takeaki Matsumoto met with Deputy US Secretary of Commerce Don Graves. Both sides signed a Memorandum of Cooperation between the Department of Commerce's National Telecommunications and Information Administration (NTIA) regarding open networks and Open Radio Access Networks (Open RAN).
January 2023 was a busy month for US-Japan science and technology relations. The month's developments could serve as a blueprint for where both sides are approaching deeper coordination in bilateral and multilateral settings throughout the year.
RELATED:

Author: Erik M. Jacobs