What Assistance is Japan Providing Ukraine Now and in the Future? A Recap
Japan's prime minister visited Ukraine for the first time on a surprise trip on March 21. What help is Japan providing to Ukraine? Here is a summary.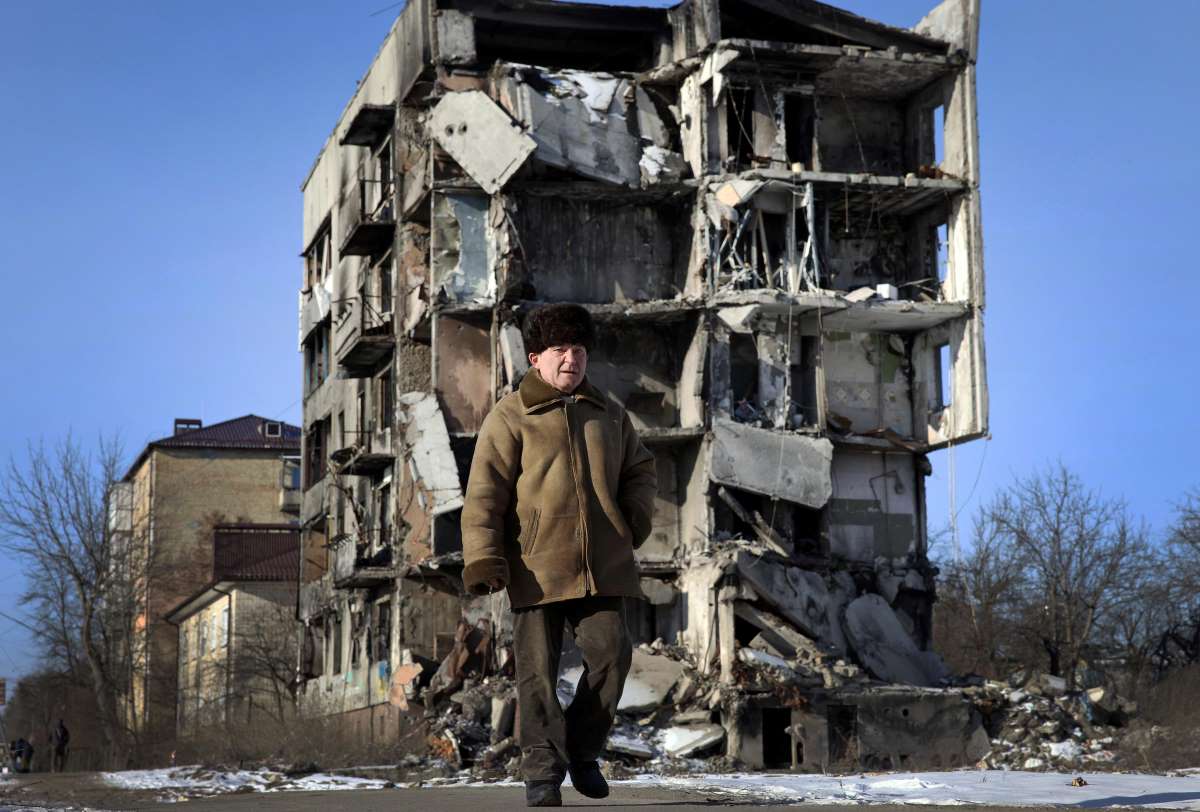 On March 21, Japanese Prime Minister Fumio Kishida took a surprise trip to Ukraine to visit President Volodymyr Zelenskyy. In doing so, Mr Kishida became the first Japanese leader to travel to a warzone since World War II.
Among the topics covered, Prime Minister Kishida stated to President Zelenskyy that Japan, as chair at the G7 Hiroshima Summit in May, was determined to see international order upheld based on the rule of law.
In addition, the two discussed the different kinds of aid and support Japan has provided to Ukraine since February 2022. Here, we tackle some of the more common questions on Japan's aid to the war torn country.
Unlike European countries and the United States, Japan's aid is all non-lethal. It largely comprises aid for humanitarian relief and recovery and non-lethal defense, given the legal framework of its postwar constitution.
We wanted to know what aid Japan has provided thus far, and how Mr Kishida's promises on this visit fit in. Also, we look at the outlook for future Japanese assistance to Ukraine in the questions that follow.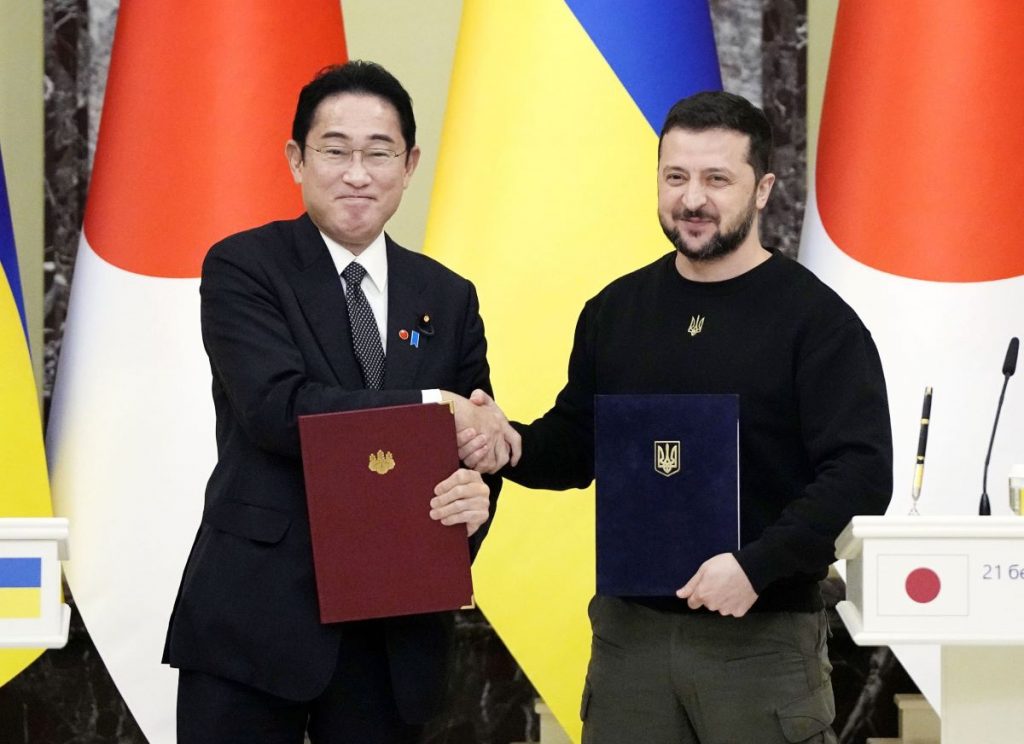 How much has Japan pledged to Ukraine since the Russian invasion began?
Japan had pledged financial assistance totalling approximately $1.6 billion USD, mainly covering humanitarian supplies and non-lethal defense equipment, according to the Ministry of Foreign Affairs. This amount was pledged from February 2022 to February 20, 2023.

What is the most recently announced package of assistance from Japan to Ukraine?
Just ahead of the February 24, 2022 one year anniversary of Russia's invasion of Ukraine, Prime Minister Fumio Kishida announced on February 20 this year that Japan will provide an additional:
$5.5 billion USD in financial aid.
$470 million USD in bilateral grant aid in the energy sector.
$30 million USD in non-lethal defense equipment assistance paid through the NATO trust fund.

What can the aid be used for?
The aid is for assistance in various fields, including:
Electricity (power),
Clearing mines,
Agriculture, and
Other recovery activities.

What is the cumulative aid promised to Ukraine since February 2022, when the invasion began?
With this new package, it makes the cumulative amount of aid from Japan announced so far to $7.1 billion USD.

Will Japan continue sanctions on Russia?
The two leaders discussed the importance of preventing Russia from circumventing sanctions until it has fully withdrawn from Ukraine. As chair of the G7, Mr Kishida stated that he would like to establish an enforcement coordination mechanism as soon as possible and work on it proactively. The G7 Leaders agreed to such a mechanism in their February 24 Leaders' Statement.

What are the prospects going forward of Japan-Ukraine relations?
Thinking ahead, the leaders of Japan and Ukraine discussed the prospects for Ukraine's recovery and reconstruction, and what Japan can do to help.
They also agreed to start coordination for the conclusion of a Japan-Ukraine Agreement on the Security of Information in order to further strengthen the bilateral relations and facilitate aid going forward.

How did the two leaders assess the summit?
Pointing to Japanese help, especially in the area of reconstruction, the prime minister said, "We will continue to support Ukraine seamlessly in a way that only Japan can. Japan will continue to work together with Ukraine until peace returns to its beautiful land."
In response, Ukrainian President Zelenskyy showed his appreciation of Japanese aid, "I am very interested in Japan's humanitarian assistance. We are very much looking forward to cooperation in eliminating landmines and in reconstruction."

What other aid has Japan provided related to the war in Ukraine?
Following his visit to Ukraine, on March 22 Prime Minister Kishida visited Poland and held a summit meeting with Poland's Prime Minister Mateusz Morawiecki.
According to the Ministry of Foreign affairs website, Mr Kishida pledged in the meeting to provide Official Development Assistance (ODA) to Poland, "with a view toward reducing its burden as well as effectively providing humanitarian, rehabilitation, and reconstruction assistance to Ukraine."
Another initiative, in this case led by Japan International Cooperation Agency (JICA), provides equipment to support fair public broadcasting in Ukraine during wartime.

RELATED:
Author: Arielle Busetto