What Sets Japan's Young Architects Apart, According to Pritzker Prize's Martha Thorne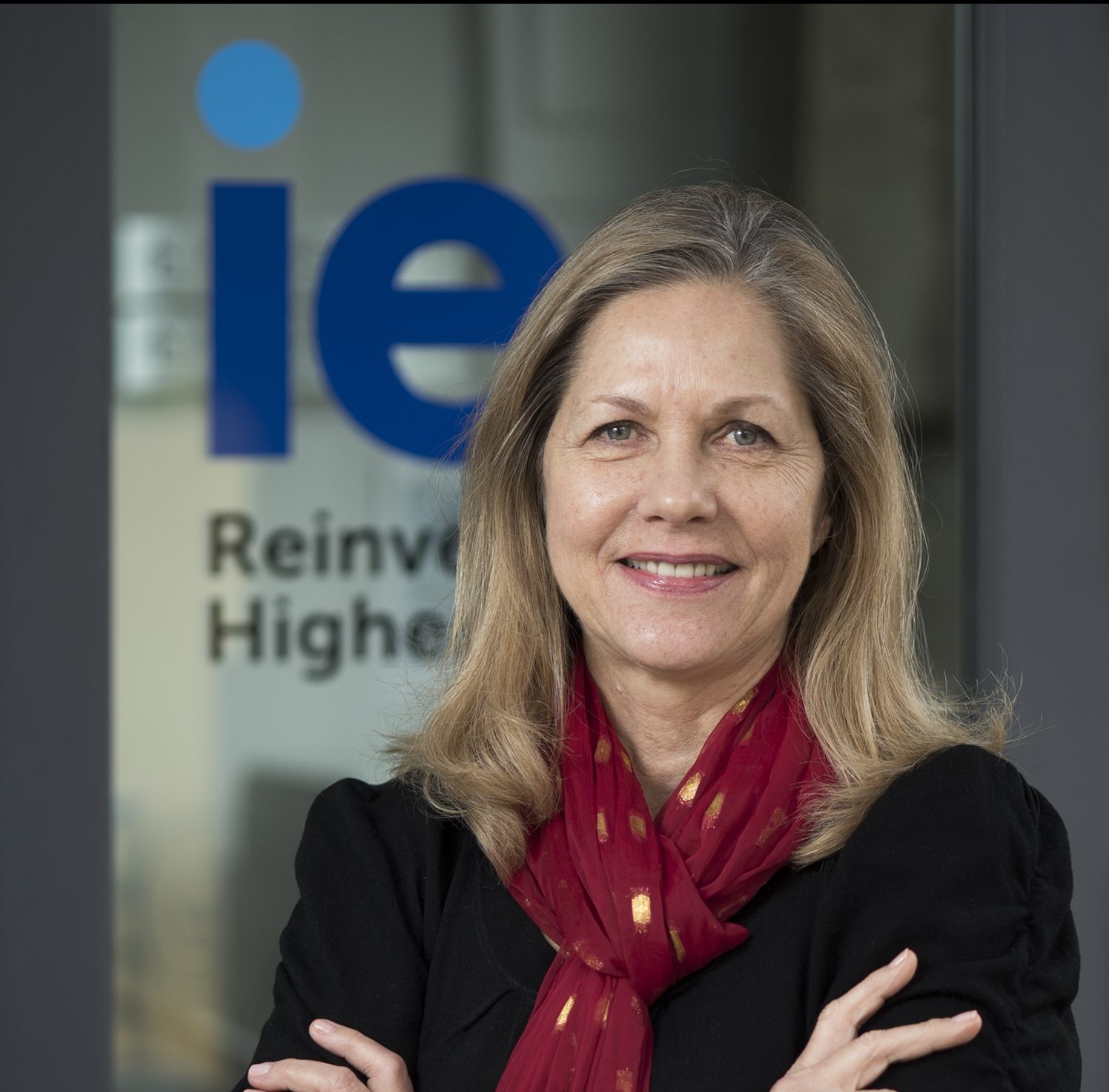 JAPAN Forward is covering the IE University – EnlightED conference "People & Technology: A New Era for Education" in Madrid between October 2 and 4. The theme covers what institutions, governments, and the private sector can do in the field of education, given the growing strength of technology. 
Before that, at the Spanish Embassy in Tokyo, we sat down with Martha Thorne, dean of the highly-regarded IE School of Architecture and Design,  to find out her take on Japan's role in the intersection of the worlds of technology, architecture, and design.
Martha Thorne came to Tokyo recently to give a talk on the importance of business and design, and expectedly and inevitably, would be asked about the aims and achievements of the Pritzker Prize, which is always of great interest in Japan.
She has been executive director of the Pritzker Prize since 2005 and dean of the IE University School of Architecture and Design in Madrid since 2015. Although born and raised in the United States, she has lived a significant part of her life in Spain.
Coming from a background in urban planning, she initially lived in Madrid working in the field of communications, writing and researching exhibitions. It was through that job that she met the organizers of an exhibition supported by the Art Institute of Chicago, where she ended up working for 10 years. 
It so happened that one of the patrons of the architecture department at the Art Institute of Chicago was none other than Cindy Pritzker, who, together with her husband Jay, founded the Pritzker Architecture Prize back in 1978.
Recently deciding to "escape" what she calls the treacherous Chicago weather, Thorne now lives in Madrid, balancing her responsibilities at both IE University and with the Pritzker Committee.
The Aim and Challenges of the Pritzker Prize
She explained that the initial concept of the Pritzker Prize was to offer a way of bringing attention to the world of architecture in the same way the Nobel Prize does to the sciences. The aim is to "recognize excellence and reward people who are making a contribution…to the discipline of architecture, to the environment, and to humanity." 
Perhaps due to her position as an educator, Thorne also emphasized the goal of encouraging young people "to be a source of inspiration, especially for young architects, for students who maybe thinking of going into the field, to show them the best of the best and to have role models for them."
She explained how her role at IE University had changed her perception of what the Pritzker Prize should try to achieve. "It makes me a bit more impatient, being with young people and seeing how things are for them," she said.
Thorne said that the big challenge of the prize was to stay "relevant," for example, by taking into account the need for global "service to humanity." She also pointed out that it needs to keep in step with other prizes and projects that are sprouting all around the world.
Recent Trends: Sustainability and Technology
With Greta Thunberg delivering her strong call to action in the climate change crisis on September 23, 2019, it seems the world of architecture cannot ignore the big elephant in the room when designing new buildings: sustainability.
Thorne acknowledged that architecture education is starting to take into account sustainability, quoting an example of students in the United Kingdom who demanded a change in the architectural education curriculum to be more responsive to global warming. She added that IE University as an institution is planning to establish an environmental engineering course and is now in the process of getting government approval for the program. 
Thorne then discussed the other big development in the field of architecture and design: technology. On that front, she is uncompromising. 
"I am a great believer in technology," she said, citing 5G and other ways technology helps make societies more efficient. She specifically referred to how Barcelona had become a benchmark in water conservation, thanks to technology and effective water management.
However, Thorne also insisted that technology on its own wasn't enough to breed interesting ideas into the field. When thinking of mobility and how people move inside a city, for example, it is useful to look at the data, but it's more interesting to think of the big picture, she said. 
She emphasized that technology designers should know that roughly 35% of people commute for work. But she added it is more important to think about how that fits with the rest of the population who might go to the grocery store or to school, and how to fit in people who might do several of those things. 
"Technology is a means that gets its full power when it's combined with human intelligence," concluded Thorne.
The Role of Japan
Hearing all of these developments in the field of architecture, one has to wonder about the role of Japan, which has produced some of the most prominent exponents in the field and a record eight Pritzker Prize laureates — more than any other country — to date.
"There is a great appreciation of the craft of building [in Japan]. And not only that, but a lot of care is taken with the public realm…. It sends a strong message that it's important…. It's something we interact with on a daily basis and it should be of high quality," noted Thorne.
A second aspect Thorne highlighted is the enormous vibrancy and variety in Japanese architecture. But she recognized another interesting feature. "It's not the 'I do what I want.' Architects and designers are sensitive to the context, and it makes cities very interesting," she said.
"Japan has many up and coming architects. It's a country that, for whatever reasons, seems to support architects and architecture, and they seem to find opportunities inside and outside Japan," Thorne added.  
The Pritzker Prize, instituted in 1978, has recognized the efforts of great exponents in the field of architecture, such as Tadao Ando, Renzo Piano, Christian de Portzamparc, Arata Isozaki, Zaha Hadid, among  many others for their outstanding contributions to the world. The prize includes a cash award of a $100,000 USD, a certificate and since 1987, a bronze medallion of recognition.
IE will be hosting EnlightED conference in Madrid between October 2 and 5, which this year takes on the theme of "People & Technology: A New Era for Education." Participants include the Spanish Minister of Education Isabel Celaà, Historian Niall Ferguson, José María Álvarez-Pallete, Chairman and CEO of the international telecommunications giant Telefónica. For more information, make sure to check this link. 
Author: Arielle Busetto