What We Know About Shinzo Abe's Suspected Assassin So Far
While the investigation is just beginning, we summarize some of the information that we know about the suspect below.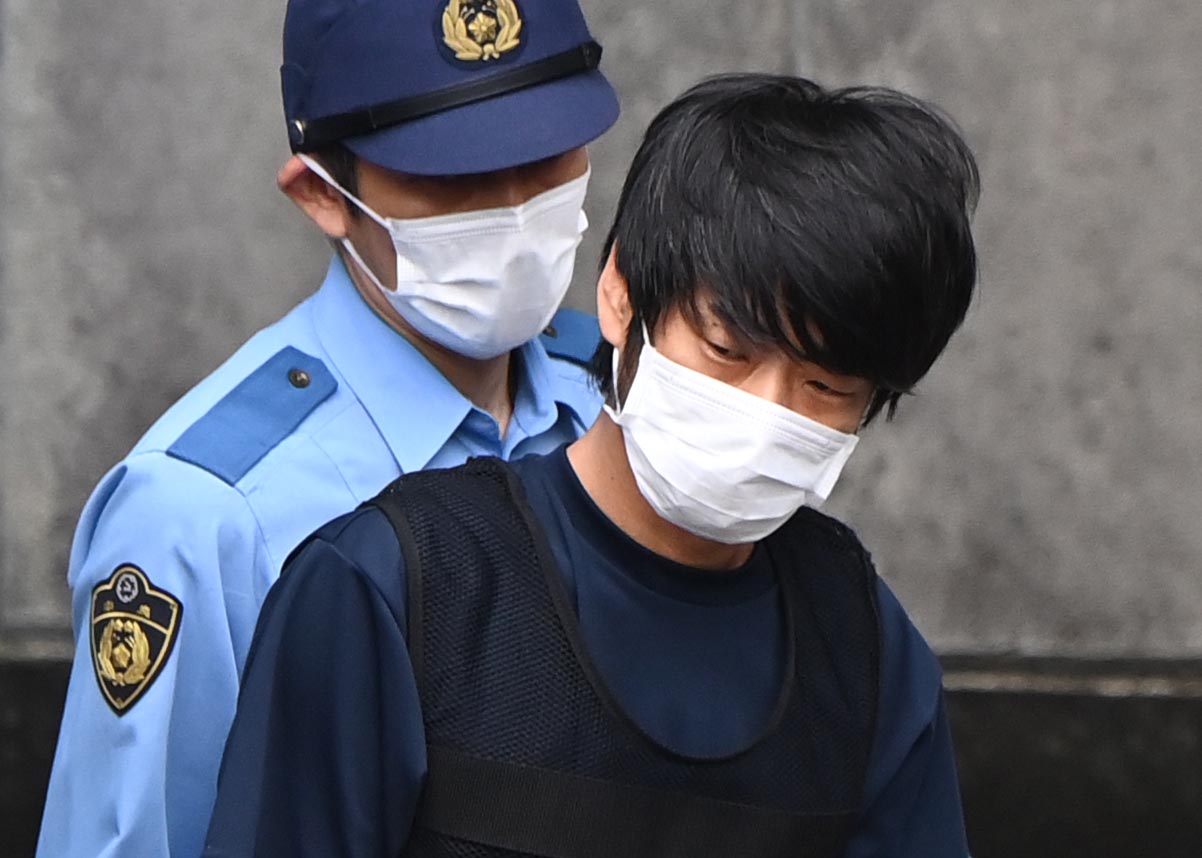 On July 10, Japanese authorities continued to investigate the July 8 assassination of former Japanese Prime Minister Shinzo Abe.
A suspect identified as Tetsuya Yamagami was arrested almost immediately after the assassination. Security at the crime scene is already raising several questions, with Nara Prefecture Police Chief Tomoaki Onizuka admitting on July 9 that "It's undeniable that there were problems in the police security."
At about 9 AM on July 10, the suspect Tetsuya Yamagami was photographed as he was being escorted to the Nara prosecutor's office.
While the investigation is underway, we summarize some of the information that we know about the suspect below.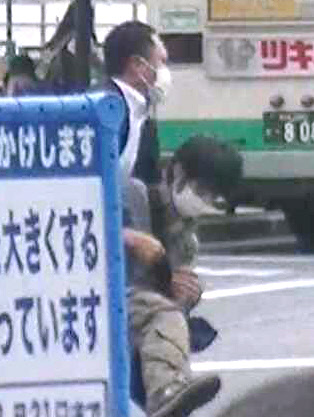 Who Is Tetsuya Yamagami?
Tetsuya Yamagami is a 41 years old resident of Nara. He lived in a building close to the scene of the crime, which took place in front of Yamato-Saidaiji station in Nara. He is currently unemployed.

What are the charges?
Initial charges of attempted murder have now been changed to murder.

What is known about the motive?
The motive is still quite foggy and some of the information appears conflicting. According to the police, Yamagami said he had "grudges" towards "a certain religious organization." "My mother donated a lot of money to the organization and our lives suffered for it," Yamagami said according to Nara the police.
Media reports have not verified what religious body Yamagami was referring to.
Yamagami allegedly said he was planning to kill the top of the religious organization. When that seemed difficult, he decided he "wanted to kill Abe" as he thought that the former prime minister "had affiliations with the organization."
Yamagami has reportedly said that he had "no grudges against Abe's politics."

Did Yamagami have any prior record of violence?
It doesn't appear so, but it does seem that Yamagami had been planning the homicide for some time.
According to the investigators, the suspect attended an event where Abe spoke in Okayama on July 7 (about 200km away from Nara) the day before the shooting. Prior to that on July 7, there are reports that he attended a speech by Abe in Kobe as well, but on both occasions he assessed that it was too difficult to carry out the shooting and abandoned the plan.
In the suspect's car, there was also evidence that Yamagami was practicing shooting the handmade gun, according to a report by The Sankei Shimbun.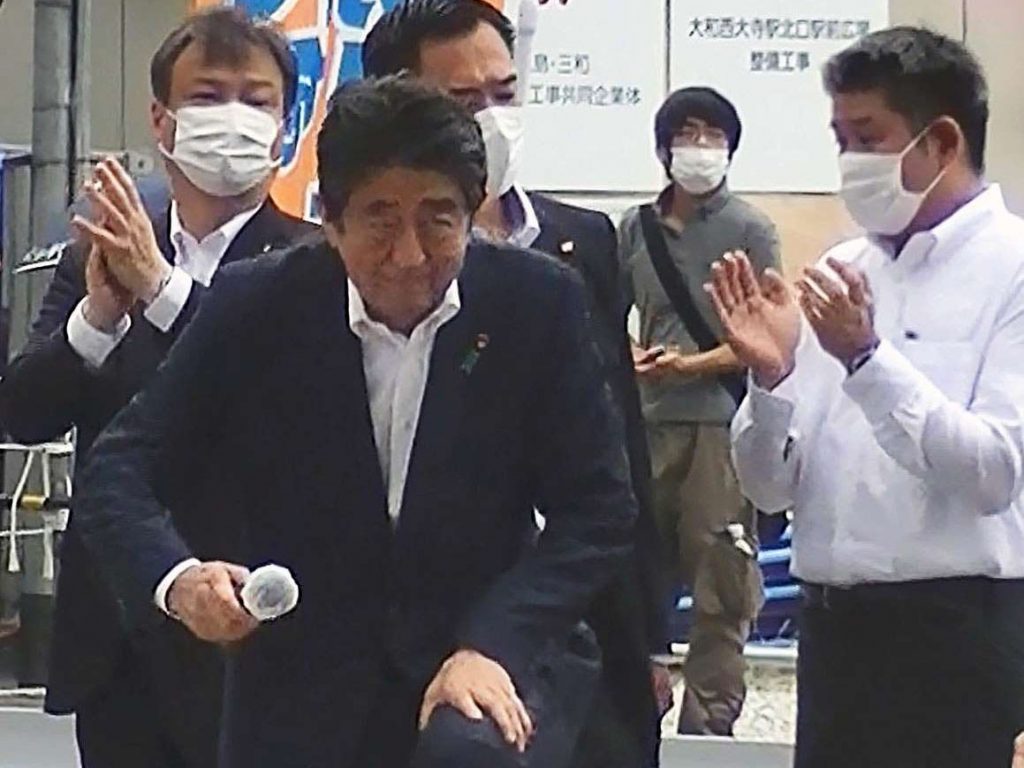 What do we know about the crime?
On July 8, Shinzo Abe was giving a campaign stump speech in Nara. It was a scene very common in political rallies in Japan, where spectators can see the candidate from 360 degrees.
Yamagami was filmed behind Shinzo Abe where he would have a clear shot at firing a handmade gun at the politician. The suspect was apprehended immediately after the shooting, and his house was searched by police later the same evening of July 8.
The gun, about 40 centimeters long, appeared to be a homemade variety made out of two metal tubes held together with black tape. Other similar tubes were found in Yamagami's house in Nara, according to news reports by NHK. The suspect confirmed that he made the gun, according to investigators who spoke to The Sankei Shimbun.
Two shots were fired a couple of seconds apart. They were accompanied by white smoke, according to video footage. Abe appears to wheel around after the first shot.
Bullets thought to be traceable back to the crime were found in a car about 20 meters from the scene.
Read the timeline here, and more about the security issue here.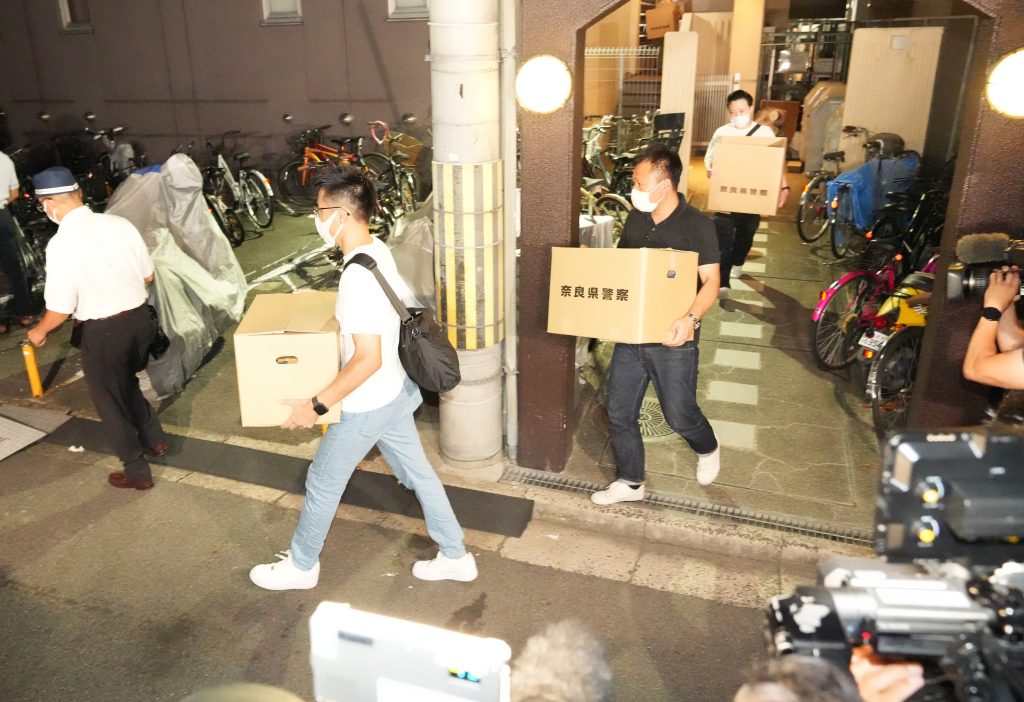 About Yamagami's Previous Life
Little concrete information about Yamagami's life has come to light, but this is what we do know.
From October 2020 he worked at a factory in Kyoto as a forklift operator. Yamagami's supervisor at the time, who asked to remain anonymous, spoke to The Sankei Shimbun, saying that he took the job seriously, working long hours, and was paid 1,800 JPY per hour.
About six months after being hired, however, something changed. Yamagami started to not follow instructions. "His self-centered, egoistic personality came out," said his supervisor.
His responsibility shifted to truck driving in 2022, but he had an altercation with a colleague and skipped some days at work.
Citing heart problems, Yamagami quit his job on May 15, 2022, and appears to have been unemployed ever since.
His only other known work experience was as an employee of the Maritime Self-Defense Force between 2002 and 2005, as confirmed by people familiar with the matter in the Ministry of Defense.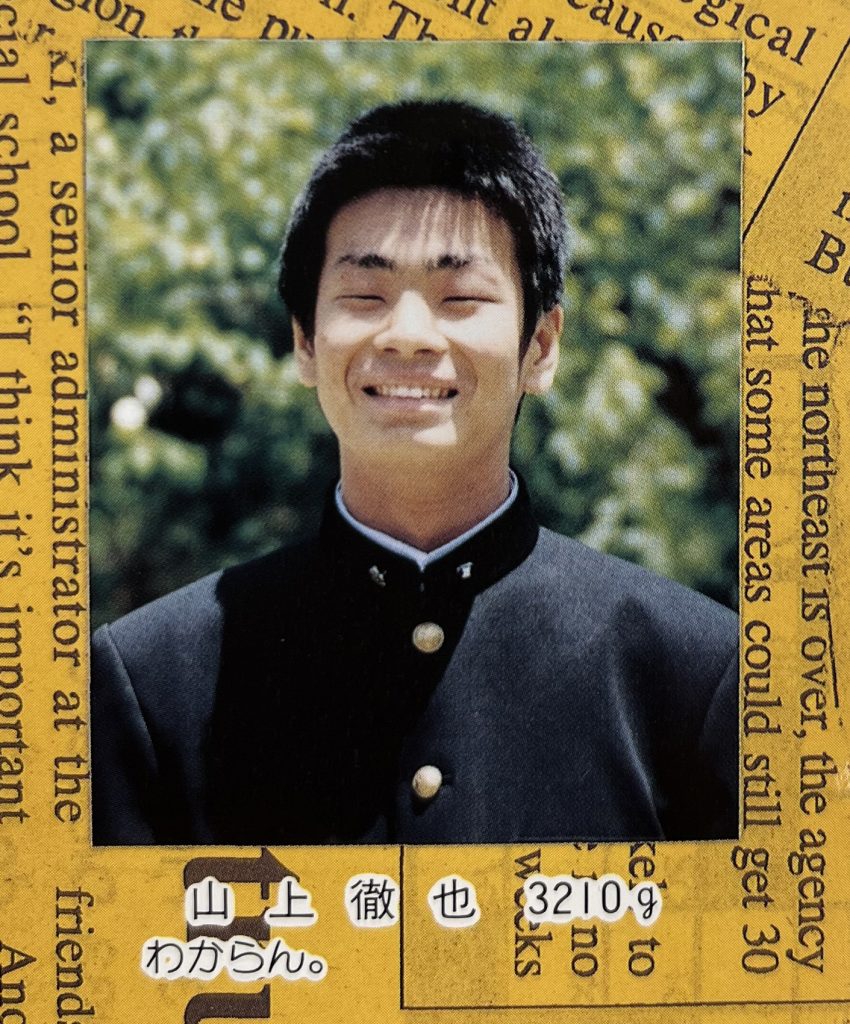 School Days
In interviews and conversations with several people who interacted with Yamagami throughout his life, The Sankei Shimbun has also reported the following information.
In elementary and middle school Yamagami was part of the basketball team, and a classmate describes him as "hard-working, no matter how hard the drills, he would never complain and keep at it."
A classmate through middle school and high school described him as "polite, mature for his age, with quite a lot of knowledge."
His yearbook from high school shows Yamagami smiling broadly, and under his picture, answering the question "What do you want to do in the future?" it says "I don't know" (Wakaran, わからん).
To be updated as information becomes available.
RELATED:
Author: Arielle Busetto, Sankei Shimbun