Will Japan Do a Germany and Beef Up Defense Budget?
Does Japan have the will to transform into a normal country, like Germany has done almost instantaneously in the wake of the Ukraine crisis?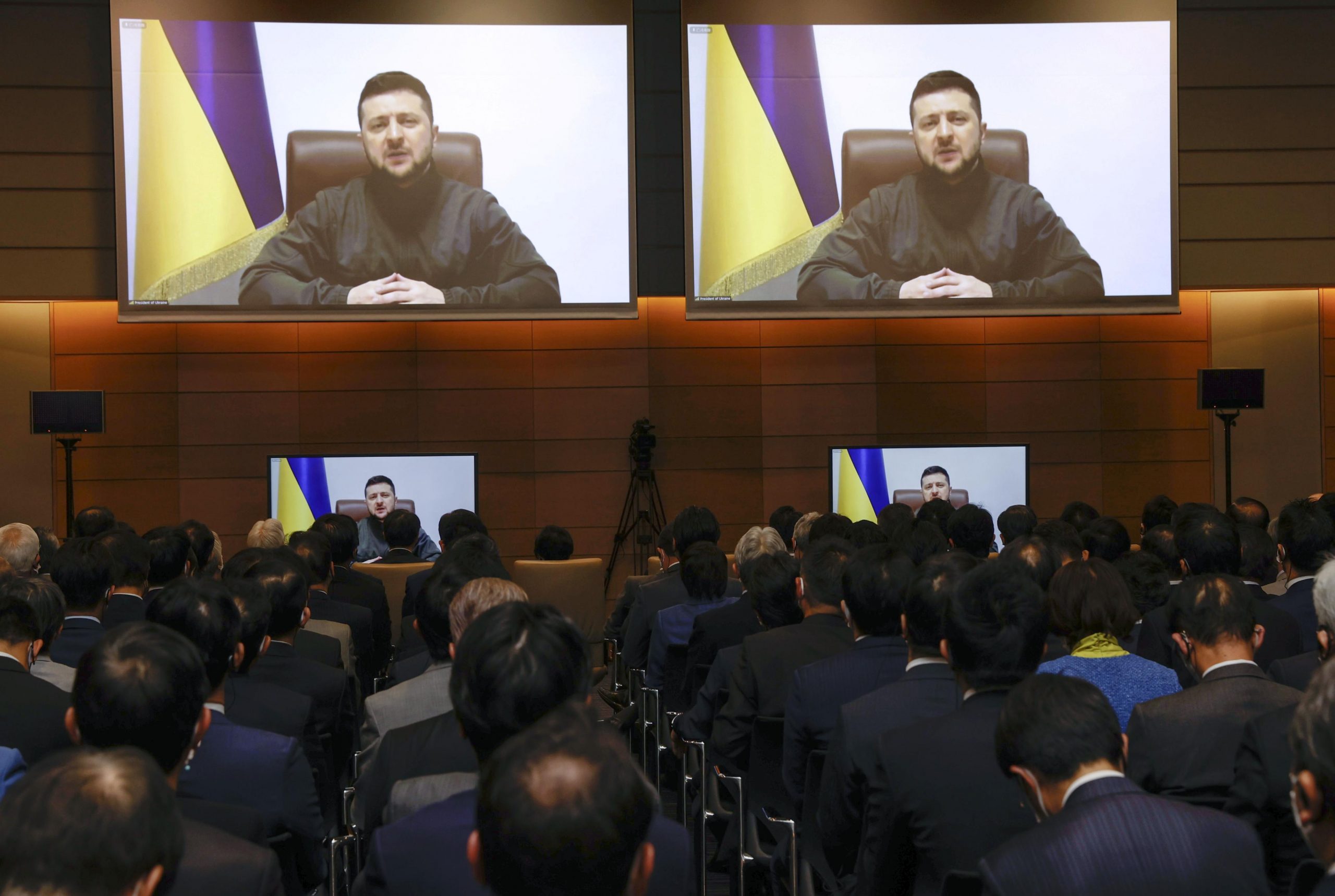 What I have learned from watching the unfolding of the Ukraine crisis is that its president, Volodymyr Zelenskyy, is a world-class politician who is using all of the diplomatic and military options at his disposal in battling the great power of Russia. The rise and fall of nations is at stake.


Can Japan Meet Ukraine's Standards?
In his video address to the National Diet on March 23, the Ukrainian president said, "Japan was the first Asian country to put pressure on Russia." He may also have had in mind saluting Japanese lawmakers for the 1904-1905 Russo-Japanese War. But do members of the Diet have the necessary pride to try living up to such lofty expectations?
One more point that has been a precious source of research material comes from the fact that, with Germany at the forefront, many European countries which had previously been seriously inflicted with the illness of pacifism ー no war at any cost ー have begun to throw off their mantles of hypocrisy.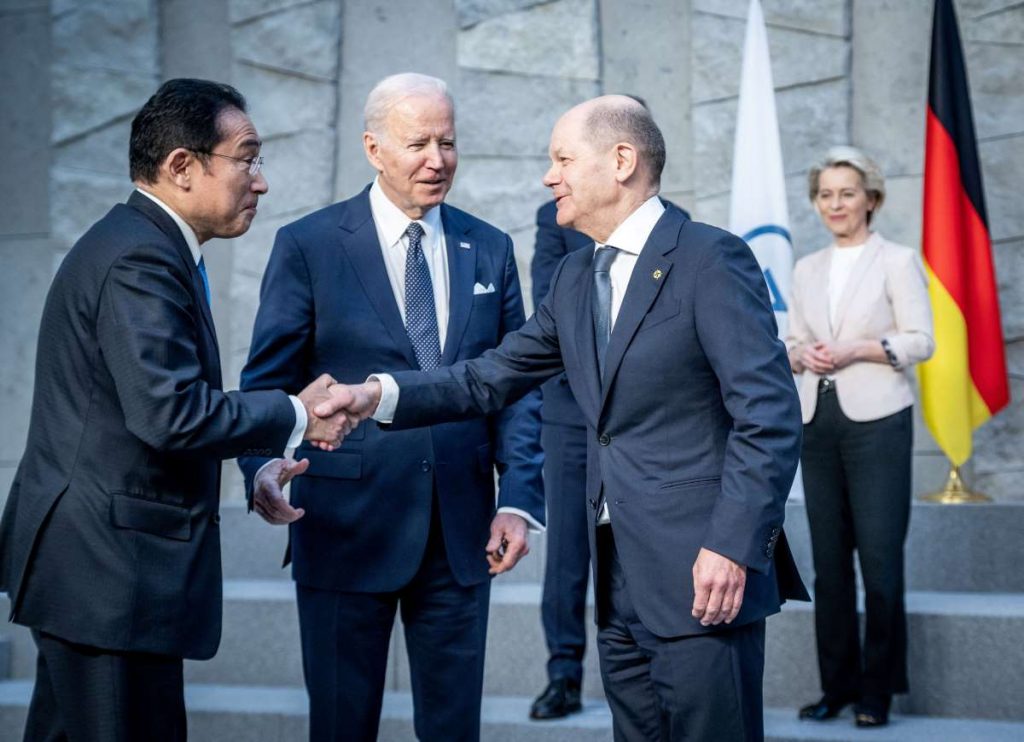 Germany's Dependence on Russia
Respect should be paid to Germany in particular, a nation defeated in World War II like Japan. It has instantaneously accomplished the transformation into a "normal country," a challenge that would probably have encountered strong winds of opposition from neighboring countries in times of peace.
When comparing the situation before the Russian invasion of Ukraine to the one after, it was quite exasperating to see Germany's behavior prior to Russia's invasion. Former German Chancellor Angela Merkel kept falling short of the shared promise by members of the North Atlantic Treaty Organization (NATO) under the defense guidelines for each member to allocate 2% of its gross domestic product for defense spending.
"Nord Stream 2," a new pipeline project that carries natural gas from Russia to Germany via the Baltic Seabed, was completed at the end of 2021. However, United States President Joe Biden, like his predecessor Donald Trump, opposed the project because it would increase dependence on Moscow for its energy supply and could put Germany's security in jeopardy.
While she was in office, Merkel refused to give the nod for defense spending increases or stopping the pipeline project. During the Merkel era, Germany continued leaning toward China economically. It was not until its closing stages that her administration began to raise opposition to the human rights violations in the Xinjiang Uyghur Autonomous Region.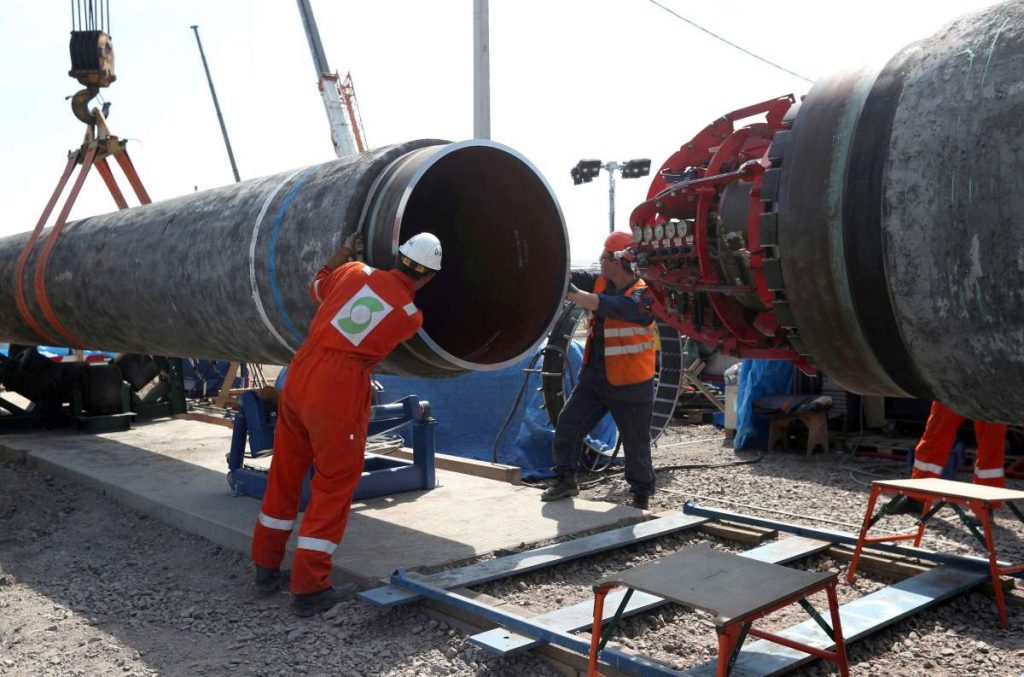 Frustration with Germany, Hungary
The more tensions rose in Ukraine, the stronger the reaction of Western nations grew against Germany's behavior, such as its plans "not to send more than 5,000 defensive helmets to Ukraine" to help in the war effort.
Ross Douthat, a columnist with the liberal New York Times, has condemned Germany, noting that it often acts like a de facto ally of the Russians rather than a credible NATO ally. Tom Rogan, a national security writer for the Washington Examiner, an American conservative news website and weekly magazine, dismissed Germany upright, saying its hesitation to help in the Ukraine crisis raised "yet another concern over Germany's credibility as a NATO ally."
Compared to Japan, the United States and many European nations, which have been surprisingly aligned with each other in addressing the Ukraine problem, the actions of Germany and Hungary are conspicuously out of step. Hungarian Prime Minister Victor Orban, who has been a close friend of Vladimir Putin, expressed his intention to reject military support for Ukraine in comments made on March 25. Supporting Ukraine, he said, would be "against Hungary's national interests," according to Agence France-Presse.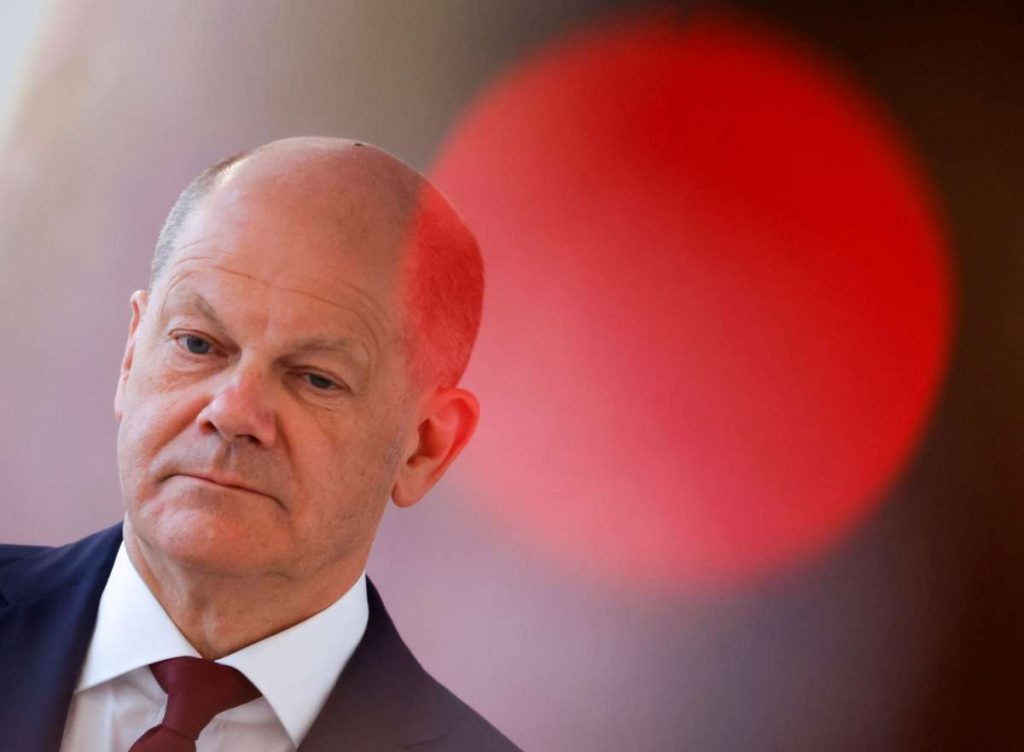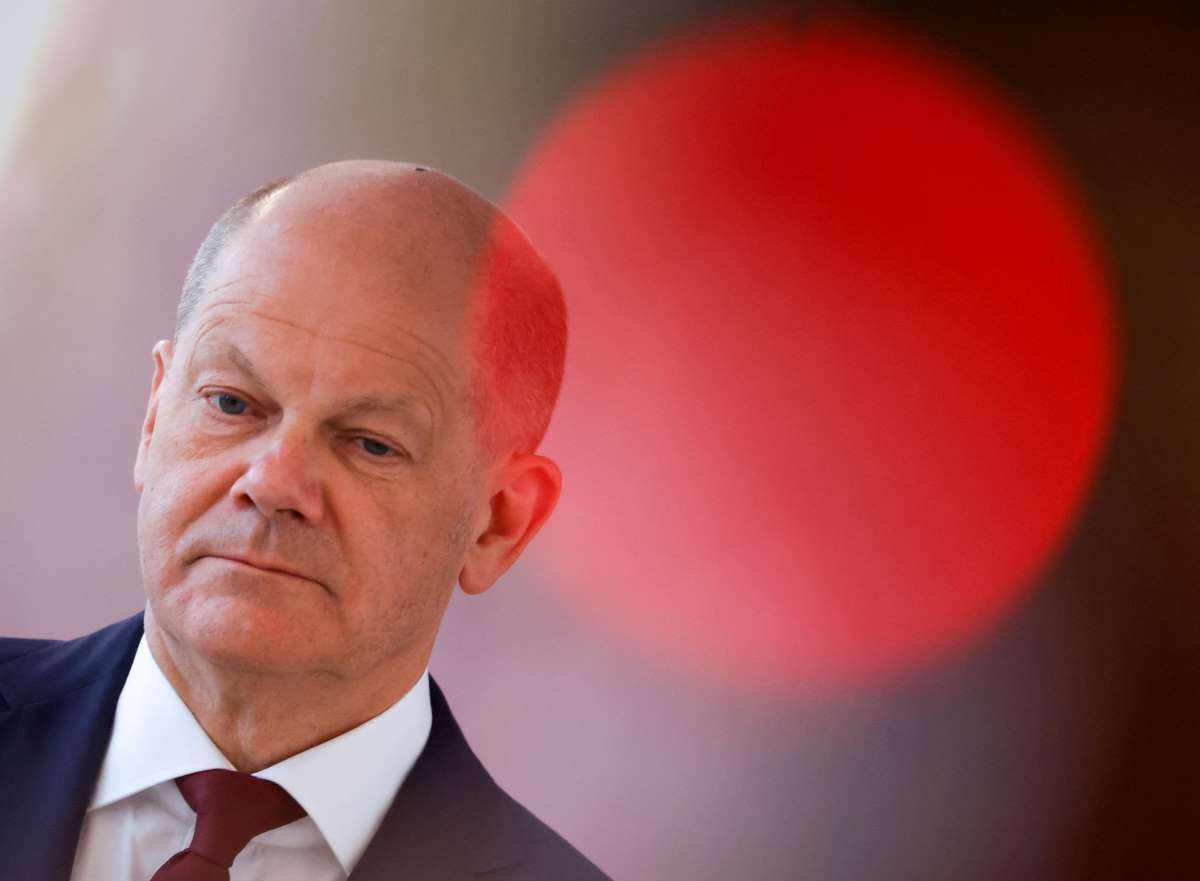 Chancellor Sholz Turnaround
On February 27, three days after Russia's invasion of Ukraine, a special Sunday session of the Bundestag, the Germany national parliament, was convened. Chancellor Olaf Scholz delivered an epoch-making speech after inviting the ambassador of Ukraine to Germany onto the floor with applause. The gist of his speech included:
ramping up Germany's defense spending to the NATO-set target of 2% of the GDP by 2024;
implementing direct weapons assistance to Ukraine; and
constructing two liquefied natural gas import terminals as quickly as possible to lessen Germany's dependence on Russian energy sources.
This amounts to the most dramatic shift in German policy since the 1990 reunification of East and West Germany. It is noteworthy that Chancellor Scholz belongs to the left wing of the Social Democratic Party of Germany (SDP), which has been far less active on security issues than the Christian Democratic Union and its sister party, the Christian Social Union (CDU-CSU).
Furthermore, Chancellor Scholz's government is a coalition with the Greens, whose focus has been environmental issues, and the Free Democratic Party (FDP), which has backing from the business world.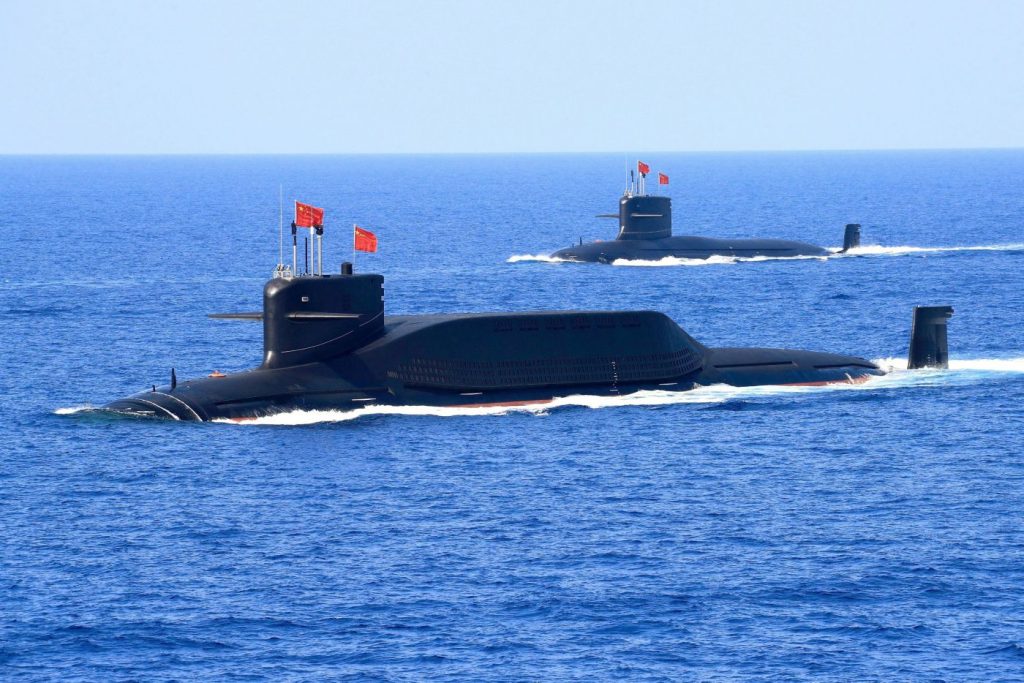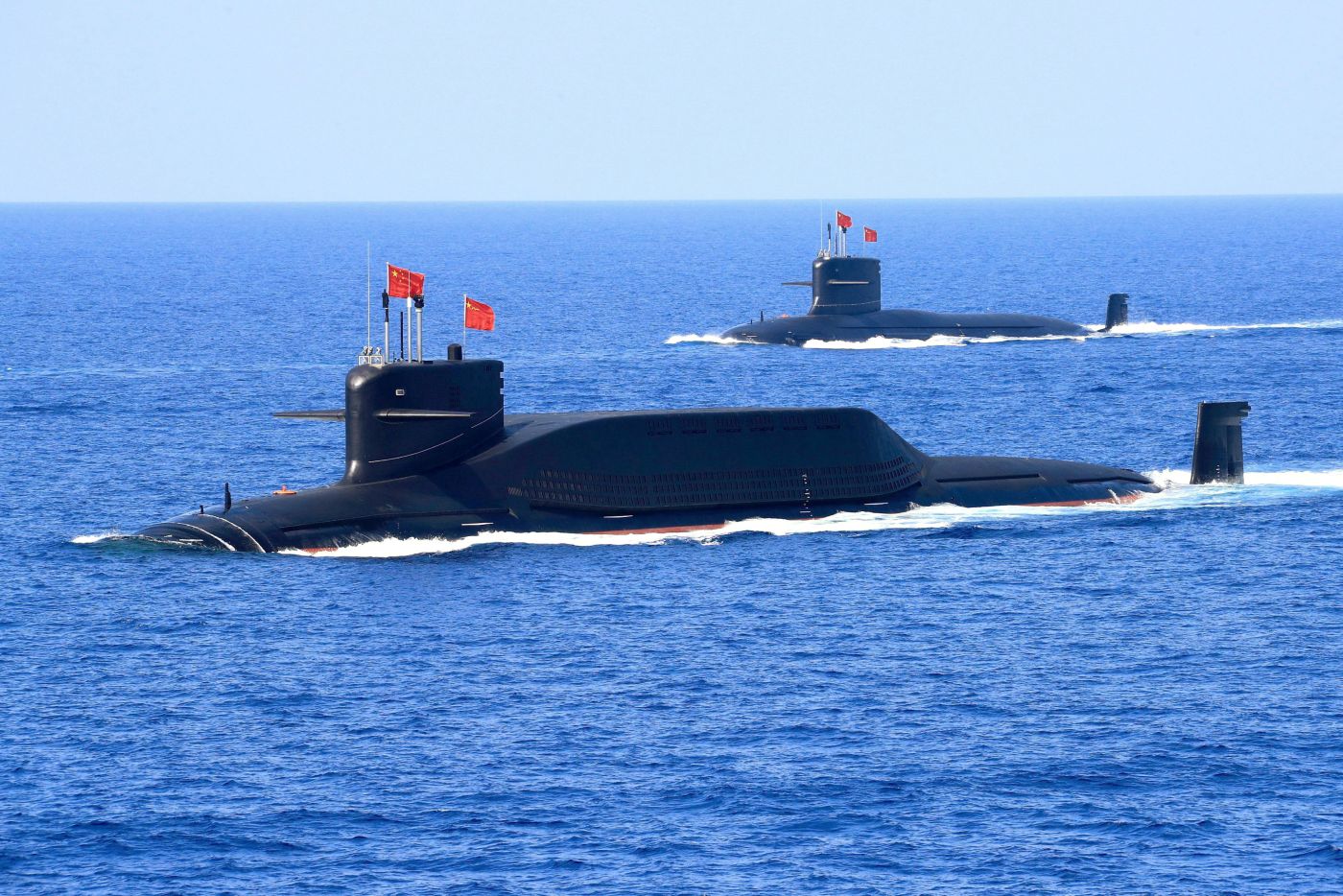 What Should Japan Do?
Germany's military might is considered relatively inferior in terms of training compared to other major European powers. But the gap could be eliminated in four to five years, if the German government has budgetary leeway. It is nothing other than the menace of Russia that has driven this 180-degree changeover in German policy.
Japan's national security circumstances are hardly comparable to Germany's. Berlin showed an immediate reaction after sensing the large, looming threat to Poland, with which Germany shares a border.
However, we must bear in mind that Germany, with the nightmare of the days of Nazi Germany still lingering, has been able to transform itself into a normal country, and from a light-weight economic power into a well-balanced nation. This is primarily due to a series of misjudgments by Russian President Vladimir Putin, and ensuing changes in the geopolitical environment.
NATO, the European Union, and the Group of Seven (G-7) have been revitalized like never before. Not only eternally neutral Switzerland, but also three Scandinavian countries have announced they will provide weapons to Ukraine, thus successfully overcoming the limits of conventional self-centered pacifism.
Trends in public opinion in Sweden and Finland point to their population's earnest desire to join NATO. Meanwhile, Poland, which was prone to causing problems within the EU, is now playing a central role within the EU in helping Ukraine.
What will Japan do on the threshold of a great opportunity to be a normal country? It is not lacking in funds or time to tackle the task. What is missing is Japan's will to accomplish the goal.


RELATED:
(This was first published as a Seiron opinion article. Read it in Japanese at this link.)


Author: Tadae Takubo
Professor Takubo, Ph.D, is a professor emeritus at Kyorin University.