Can Japan Defend Itself If It's Attacked Like Ukraine?
Japan stands naked in the face of China's threat. We should foster among citizens the spirit of protecting the country and prepare for national defense.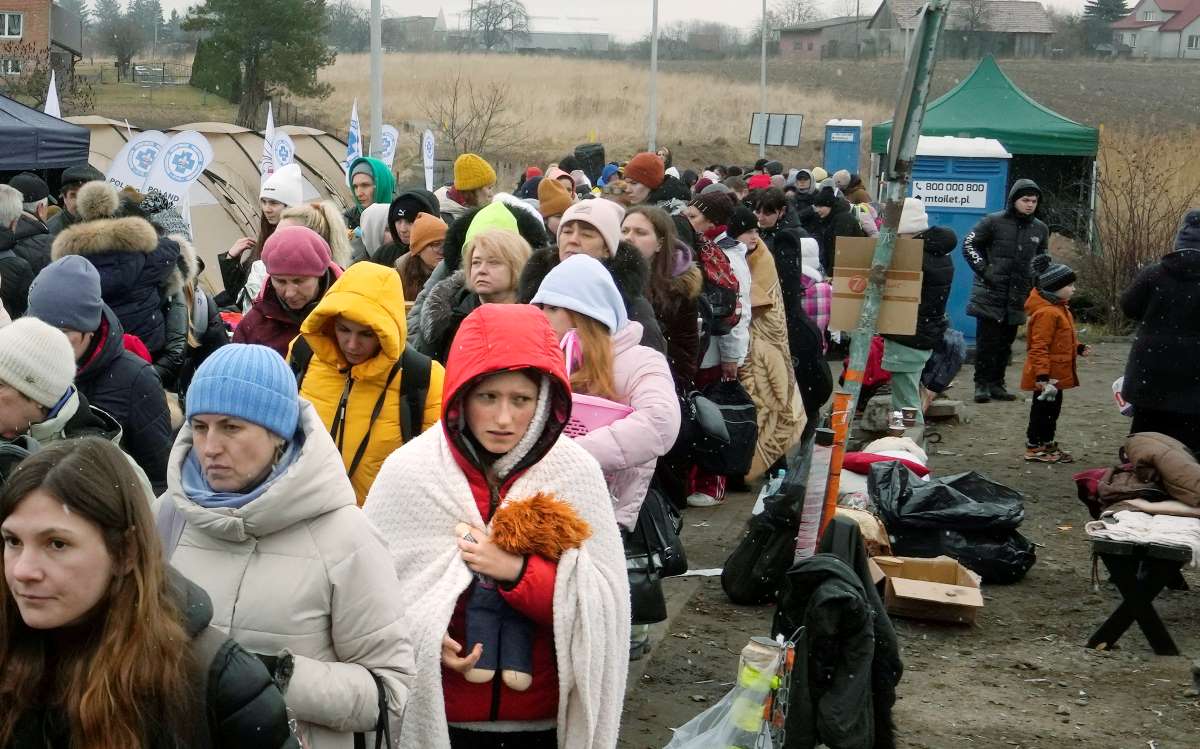 Russian President Vladimir Putin's crazed invasion of Ukraine continues. On March 3, Putin declared to French President Emmanuel Macron that he would not stop attacking until his goal was achieved.
Putin's extraordinary determination to grab control of all of Ukraine, even at the cost of countless lives, is underpinned by the power of Russia's nuclear weapons. The threat of these weapons is likely his true intention.
For the first time since the Cold War ended over 30 years ago, we are faced with the emergence of a dictator who is willing to use nuclear weapons. It is an astonishing reality that should never have come to pass.
At the same time, we have witnessed the emergence of a striking leader, President Volodymyr Zelenskyy of Ukraine, who stands up against Putin. Zelenskyy reportedly rejected an evacuation offer from the United States, saying, "I need ammunition, not a ride."
When his appeal for the establishment of a no-fly zone over Ukraine was rejected by the United States and the North Atlantic Treaty Organization (NATO), he requested instead that more weapons and fighter planes be sent to Ukraine.
Zelenskyy hasn't wavered an inch. He has put his life on the line, and linked his fate with that of his country. He has etched the image of what a leader should be into the hearts of his people.
A leader is someone that fights. The Ukrainian president has shown that loving one's country means protecting it with one's life. His determination demonstrates how we must face the extraordinary conflicts of the 21st century.


What Japan Should Take Away
Zelenskyy has shown us that when threatened with Putin's horrific nuclear arsenal, the only option is to fight.
The Japanese must take this to heart. We must remind ourselves that this is what it means to defend one's country.
Since our defeat in World War II, Japan has forgotten what it means to fight. Japan has abandoned the fundamental principle that a nation must be protected by its own people, and has come to believe that it will always be protected by the United States. The world will not allow a country with such lazy dependence to survive.
Like Ukraine, Japan faces the threat of Russia ー in addition to the threat of China. Japan is the only country in the world that is sandwiched between two such extreme nuclear powers.
Ours is the only country whose air force is constantly scrambling its fighter jets to intercept foreign military aircraft. The environment surrounding Japan is extremely harsh.
If Putin's nuclear threats are successful, China could begin threatening Japan with its own nuclear weapons, claiming that Taiwan, the Senkaku Islands of Ishigaki City in Okinawa Prefecture, and even Okinawa Prefecture are Chinese territories.
What would Japan do then?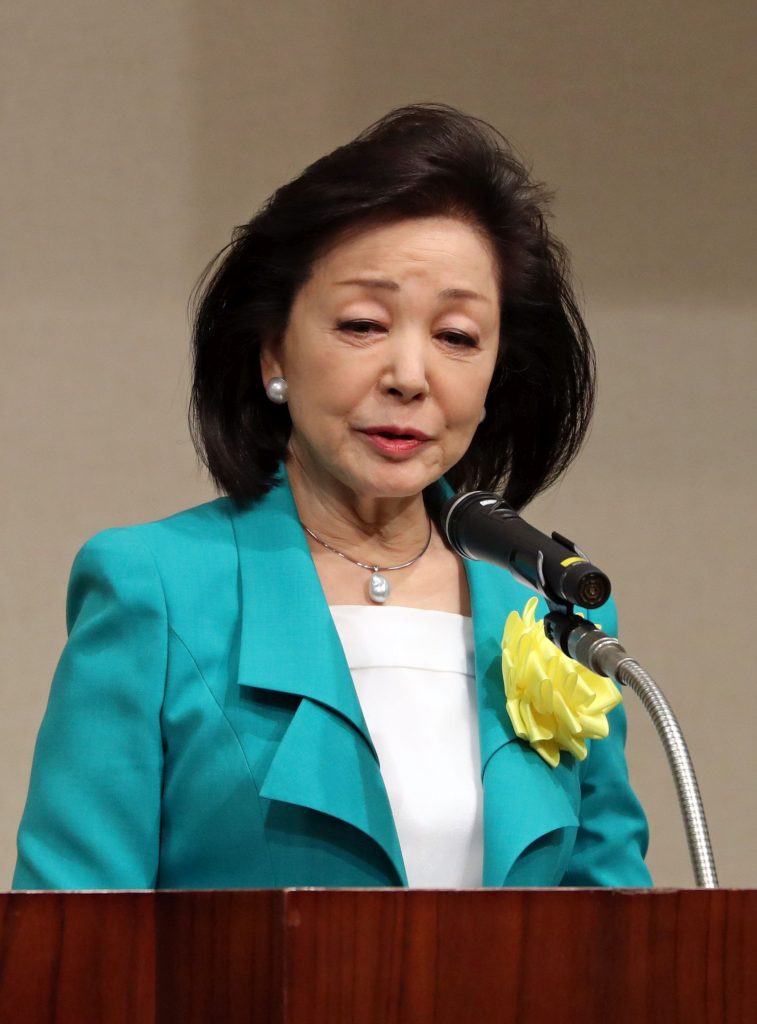 Making Self-Defense Mean Something
Prime Minister Fumio Kishida emphasizes that he is from Hiroshima and focuses on the Three Non-Nuclear Principles. But can this protect Japan?
As the prime minister, Kishida is in a position where he must take responsibility for the security of the country. He has no choice but to stand up in the spirit of patriotism and national defense like Zelenskyy.
When a dictator with nuclear weapons attempts to achieve his goal with violence, both Japan and the Japanese people must awaken to the reality that diplomatic discussions alone are not enough to confront the threat.
Losing the battle with Russian President Putin in Ukraine would be a tragedy for humankind, and undoubtedly a tragedy for Japan. A nation needs sufficient military power to intimidate its enemies.
German Prime Minister Olaf Scholz suddenly became aware of this obvious reality. He reversed his country's long-standing appeasement policy toward Russia, in which Germany prioritized the pursuit of economic interests over military efforts.
Scholz has now frozen the approval process for the undersea pipeline "Nord Stream 2" that would transport natural gas from Russia to Germany. And he has shifted from a Ukrainian aid plan that initially consisted of 5,000 helmets, to one that provides 1,000 anti-tank weapons and 500 portable "Stinger" surface-to-air missile units.
Germany has abandoned its pacifist policy of not supplying lethal weapons abroad. Moreover, it has declared that it will immediately raise its defense budget to over 2% of gross domestic product (GDP).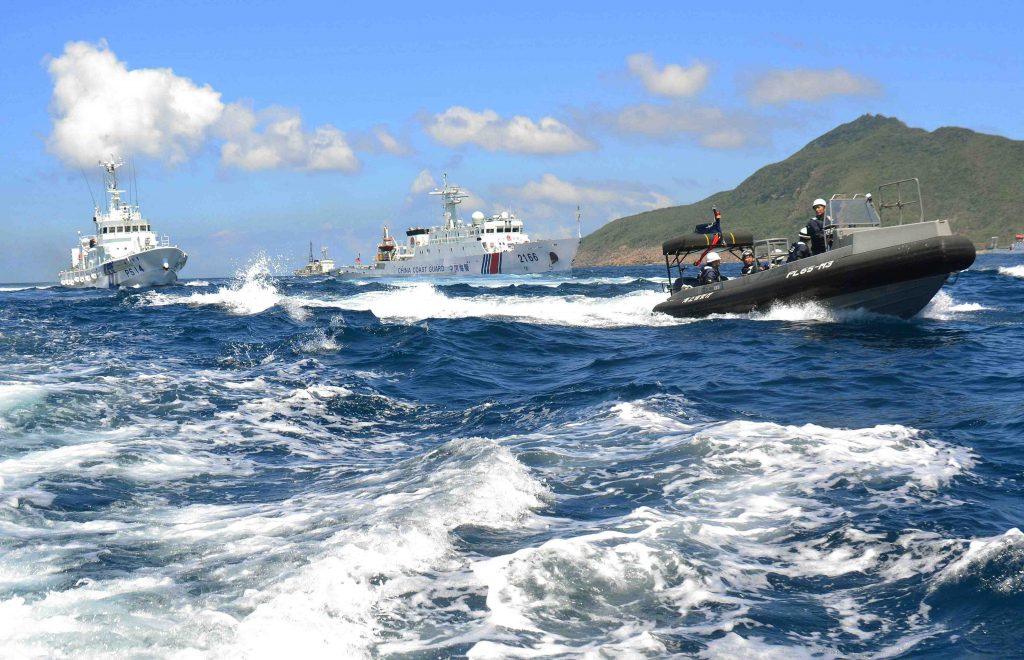 The Sea that Protects Japan is Not Enough
Prime Minister Kishida's offer of $100 million in emergency humanitarian aid to Ukraine follows the same path Japan took during the Gulf War. The provision of bulletproof vests comes a full lap behind Germany's provision of helmets.
Japan has no future without coming to the lead in helping Ukraine confront Putin's aggression. To do so we must immediately change the law prohibiting military aid to nations afflicted with conflict.
RELATED: After Ukraine, Japan Must Review Laws to Better Help Countries Caught in Conflicts
China, which has its eyes on Japan, is a far more formidable opponent than Russia.
President Xi Jinping will not engage in aggression as openly as Putin has, in full view of the world. China will proceed with its gruesome genocide, invisible to the global media and the Chinese people.
At China's National People's Congress (NPC), which started on March 5, it was decided that defense spending would increase by 7.1% from the previous year, exceeding the government target of a GDP real growth rate of "around 5.5%." In the midst of the Ukrainian turmoil, China is steadily accelerating its military expansion.
RELATED: Understanding China's Defense Spending
Japan stands naked in the face of China's threat. We must now seriously think about the ultimate crisis. In Ukraine, under President Zelenskyy, men are fighting while women and children are fleeing into neighboring countries.
What would Japan do in the event of such an emergency? Will the men fight? Will there be places for the women and children to flee to? The sea that protects Japan will also be the sea that blocks the people's escape. Because Japan is a country that firmly believes in peace, there are no underground shelters.


Defense of Japan
Just as Germany understood the essence of international politics and instantly shifted its stance to react, it is time for Japan to make a major shift. This country will not be able to survive if it relies on the Self-Defense Forces alone to bear the responsibility for national defense.
We should foster among all citizens the spirit of protecting the country and hurry to prepare for our national defense.
Japan should significantly increase its defense spending. And we should start a broad discussion with the public about the retention of offensive power, including intermediate-range missiles, and the possibility of "nuclear sharing," which would involve deploying and jointly operating US nuclear weapons in the country.
RELATED: 'Reality of World Security': Shinzo Abe's Nuclear Sharing Talk Sparks Debate
Japan should explore the possibility of sharing nuclear weapons with the United States, just as Germany does. We must act quickly to strengthen our alliance with the United States and amend our Constitution.


RELATED:
(Read the column in Japanese at this link.)


Author: Yoshiko Sakurai