Wrestling Superstar Saori Yoshida Retires: 'One Needs to Know When to Stop'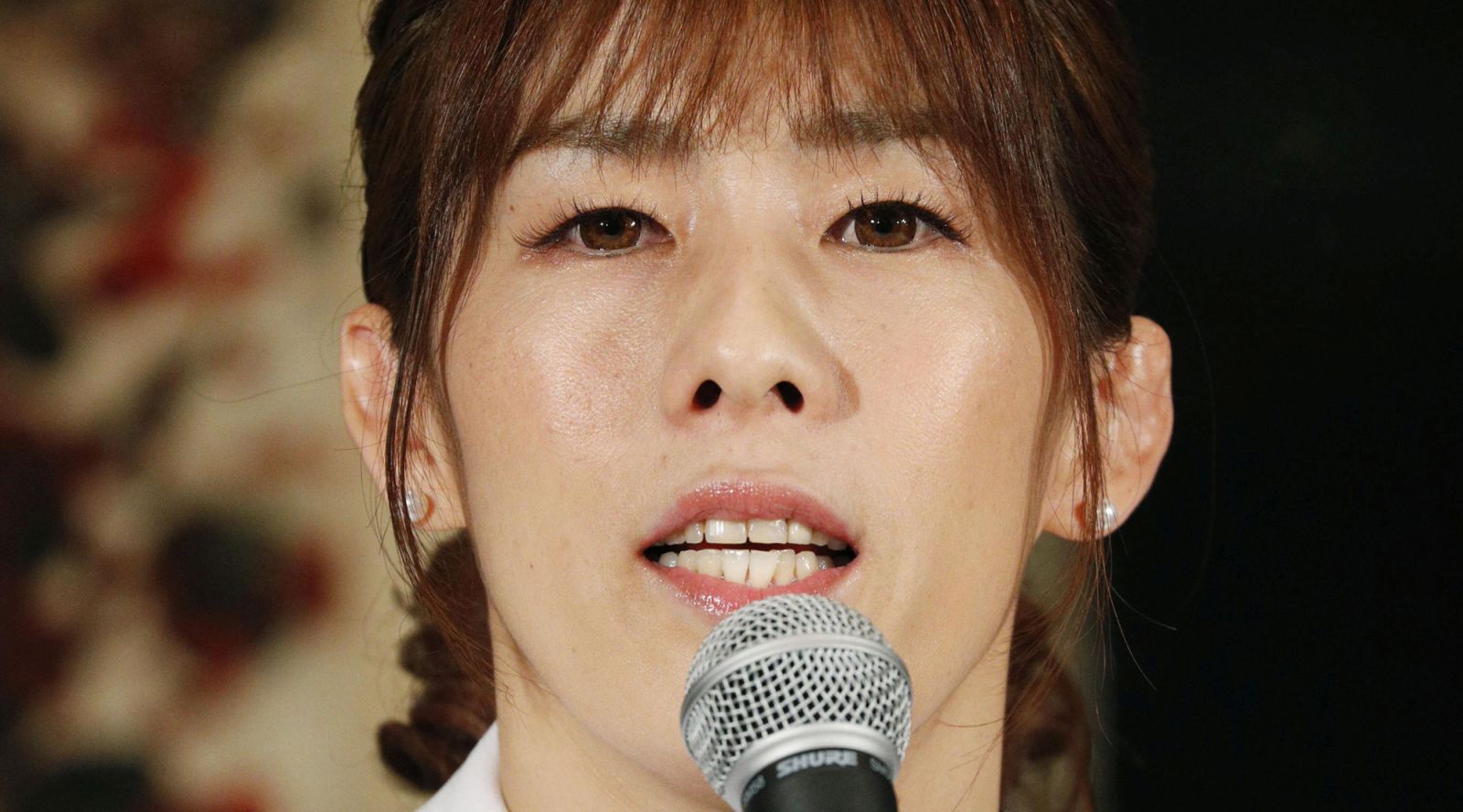 It is not often that an athlete has enough influence to gather approximately 200 journalists for a press conference. This was definitely the case for Saori Yoshida, female wrestling superstar, whom the Japanese affectionately refer to as "the world's strongest woman."
The 36-year-old wrestler, using her Twitter on January 7, sent shock waves through Japan's sports world when she announced her retirement as an athlete. She held a press conference on January 10 to thank all of her supporters.
"What I have managed until now, it is all thanks to the people who have supported and encouraged me, and for that I am very thankful," she said at the press conference.
Yoshida's career was far from ordinary. The athlete from Tsu, Mie Prefecture, started her wrestling career when she was three. That was when her father, Eikatsu, also a wrestler, started training her.
Years after, her success curve took off dramatically. Over her stellar career that spanned more than three decades, she won 3 Gold Olympic medals in row, 13 consecutive world titles, 4 Asian Games titles, and 119 consecutive victories between 2001 and 2008 — for a total of 206 matches won.
Given this spectacular track record, the athlete admits that retiring was a difficult decision.
She explained to a full house how her thought process started at the Rio de Janeiro Olympics in 2016. These were the first Olympics since 2004 where Yoshida won silver medal instead of gold, losing against the American athlete Helen Maroulis in the 53-kilogram category.
"After the Rio Olympics, I knew there would be Olympics in Tokyo, so it was at the back of my mind that I wanted to work hard to participate. But before my father passed away [in 2014], he always told me that one needs to know when to stop," Yoshida explained solemnly. She concluded the thought by admitting, "I was very conflicted."
Finally, the realization that retiring was the right decision came to her in November 2018. She recalled telling her mother first. "She told me that if that is what I wanted, of course it was alright," explained Yoshida.
Yoshida's mother, for her part, affectionately recalled her daughter's career. When asked what is the first thing that comes to mind about Saori's career, she replied: "The time when she was three and she would be rolling at my feet doing tackles. It really doesn't seem that long ago, 33 years. But we got to see many places because of her. She was a very devoted daughter."
Overall, Yoshida came out of the press conference very composed and filled with self-reflection. This was particularly true in her recollection of the medal which left more an impact on her than any others: the Rio Olympics silver medal.
"It was the most recent one, so perhaps there is that as well. But until that point, I had always found myself at the top, so I only knew how it feels to win. That time, I understood for the first time what it means to lose. So I think it was the time I grew the most," Yoshida said.
Reflecting on how she feels about wrestling in general, Yoshida spoke fondly of the sport: "It was a very important part of my life. I went to many places, and met many people. I wouldn't be where I am were it not for wrestling, for which I am very grateful."
For the future, Yoshida is positive, albeit a little vague in her plans. She told the many keen reporters in front of her that she also wants to pursue activities outside wrestling and "happiness as a woman."
Being very modest about her coaching experience, she explained how she wants to continue in a coaching capacity for the women's national team.
She even joked with a TBS journalist about how she really likes variety shows. "So, if you have anything for me to do, please let me know!" she exclaimed, laughing.
Who knows, we might be looking at the next Japanese TV variety show sensation? Until then, after 33 years of stellar career, it's definitely the case to say: Saori Yoshida, otsukaresamadeshita (thank you for your hard work)!
Author: Arielle Busetto