Malaysia's Mahathir Says, 'Look East' to Japan, Away from China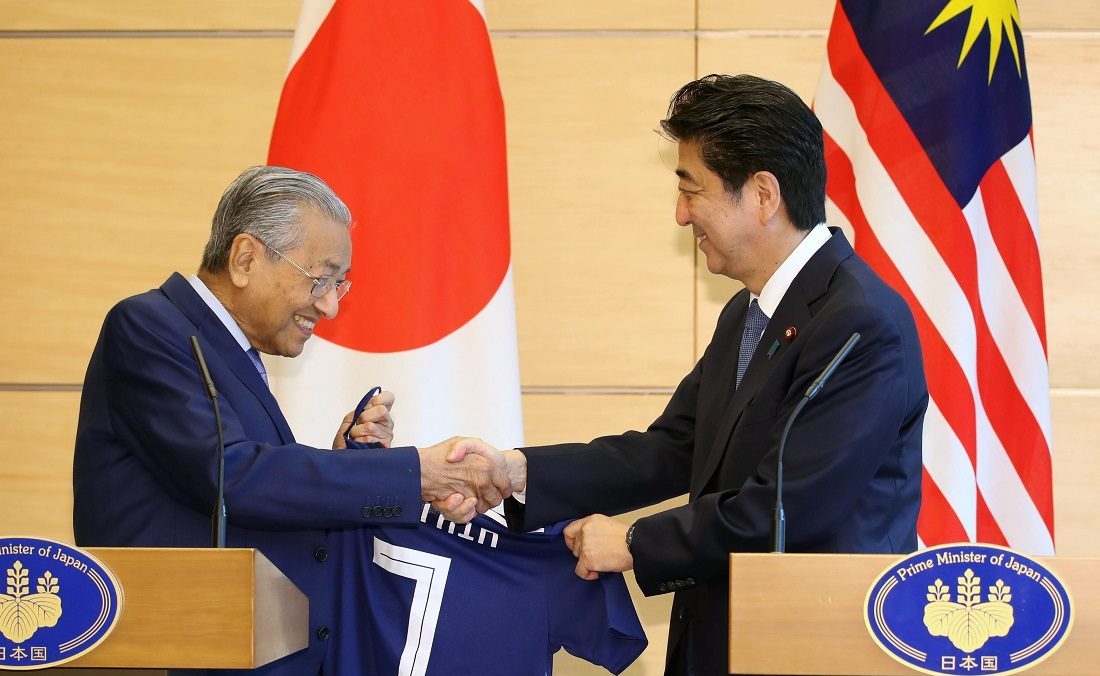 Mizuki Okada
Malaysia's Mahathir Mohamad met with Japanese Prime Minister Shinzo Abe on June 12 in Tokyo on his first official trip as a returning prime minister. He came advocating a "Look East" policy—one which he had previously proposed—to learn from Japan's economic growth.
Both prime ministers confirmed their countries' defense cooperation and maritime security interaction, keeping in mind their concerns about China's militarization of the South China Sea. They also agreed to implementation of the Look East policy and deepening of the bilateral relationship.
Mahathir's stance signals a sharp change from the previous Najib administration's conciliatory attitude towards China.
At the beginning of their talks, Abe said that ties between citizens of both countries were strengthened under the Look East policy. He also mentioned that Japan would like to expand its cooperation with Malaysia in the areas of education, human resources, technology, and industry. Mahathir responded by showing his willingness to receive Japan cooperation again and strengthen Malaysia's policies.
At their joint news conference, Abe emphasized maritime security, saying, "We make the Indo-Pacific region, including the South China Sea, free and open based on the rule of law, and it is important to keep it an international public property for peace and prosperity."
Mahathir agreed, responding that they should make the high seas—including the South China Sea and the Straits of Malacca—free and open.
According to a June 19 report by Reuters on Mahathir's visit to Japan, "It was also seen as a sign of a possible move away from China."
China, it explained, "pumped billions of dollars into Malaysia, buying assets in deals that helped the Najib administration cover some of the losses incurred by scandal-ridden state fund 1Malaysia Development Bhd."