Amid the Pandemic, Taiwan's 'Virtuous Power' Contributes to the World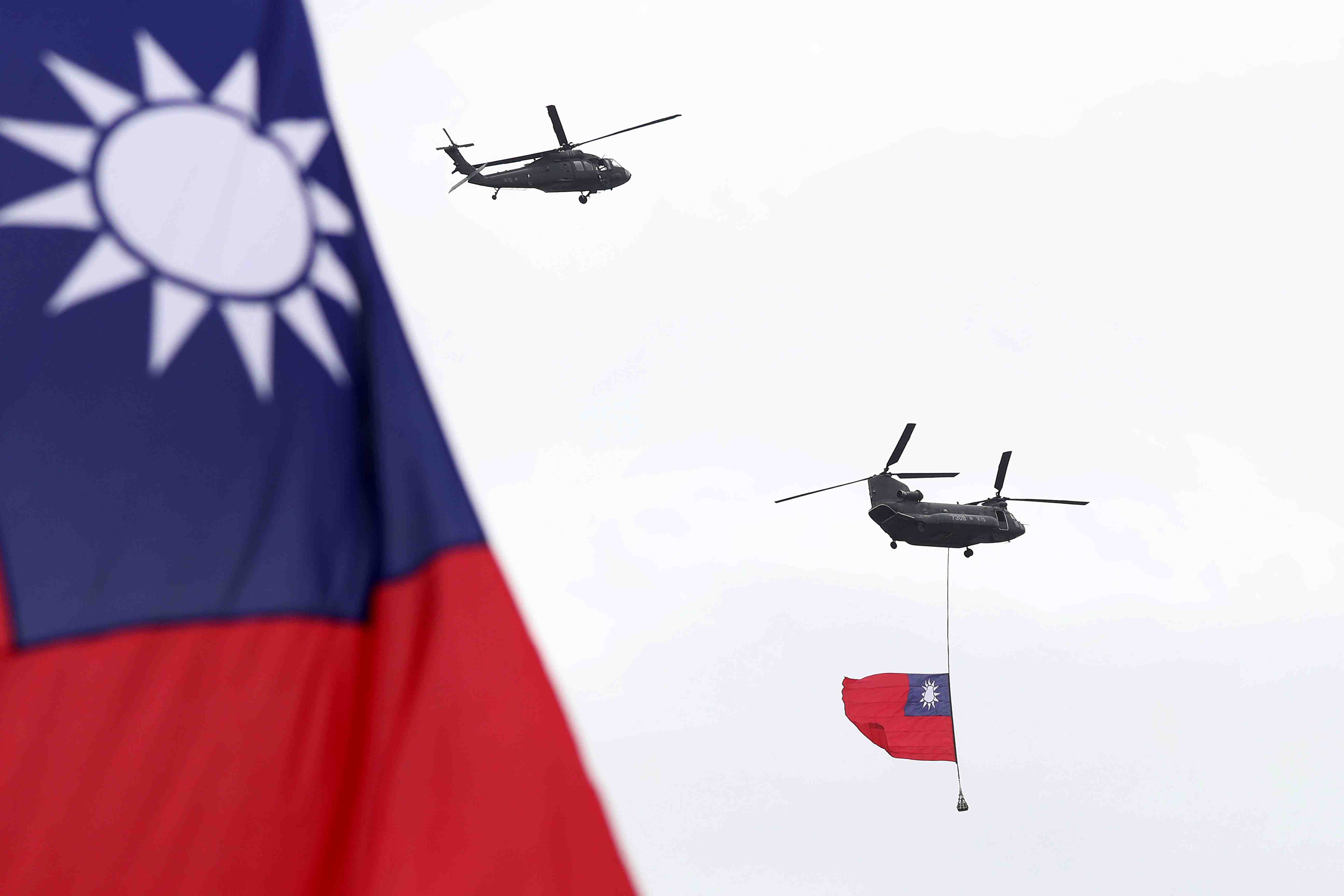 On that day in 1911 an uprising against the ruling Qing Dynasty, which broke out in the city of Wuchang in the Yangtze River Valley, sparked a series of developments collectively known as the Xinhai Revolution. They led to the abdication of the last Manchu emperor, Puyi, in February 1912, and the establishment of the Republic of China under the leadership of Dr. Sun Yatsen.
This year marks the 109th anniversary of the momentous event that resulted in the establishment of what was then the first democratic republic in Asia.
However, the democratic ideals championed by the revolutionaries failed to take root in China. Following the relocation of the government of the Republic of China to Taiwan after the communist takeover of mainland China, the people of Taiwan overcame innumerable difficulties in progressing step by step towards their eventual creation of a true democracy.
Direct presidential elections have been held seven times in Taiwan. In the wake of the 2016 presidential election, there was a peaceful transfer of power for the third time, when Tsai Ing-wen became president.
It seems fair to say that today Taiwan is a true democracy in fact as well as in name.
Every individual living in Taiwan can lead a happy life and choose his or her own leaders through direct elections. That should be a source of immense pride for all Taiwanese.
On the other hand, for many years now in mainland China, the ruling Chinese Communist Party (CCP) has adamantly rejected any democratization of politics. It labels the actions of those who advocate for liberty and democracy as sedition and seeks to crush them.
Such virulent suppression of any dissent was this year extended to Hong Kong. And now CCP leaders have trained their sights on Taiwan's vibrant democracy.
Beijing is now pressing Taiwan to accept the "one country, two systems" formula that has already been applied to Hong Kong. However, President Tsai Ing-wen's response has been crystal clear: "We will never accept the 'one country, two systems' formula."
Japan's Help Needed to Join Multilateral Trade Regimes
When, at the beginning of this year, the novel coronavirus epidemic first broke out in the Chinese city of Wuhan, Taiwan found that it could not rely on the World Health Organization (WHO) for support since, due to coercion by the Chinese authorities, Taiwan has been excluded from membership in that global body.
Taiwan realized that it had to look to its own strengths to overcome this health crisis. Yet, even as COVID-19 continued to spread around the world, Taiwan managed to effectively contain the menace.
That was proof positive that the transparency of Taiwan's free and democratic system made for superior countermeasures to fight the virus.
President Tsai has said that Taiwan relies on "virtuous power." With the epidemic continuing to spread around the world, Taipei has responded with a "Taiwan Can Help" campaign. In other words, it has made available "helpful power." Specifically, after ensuring that it is self-sufficient in medical supplies, Taiwan has used its surplus of supplies to provide assistance to nations where there is a dire shortage of medical supplies.
In April, Taiwan donated two million masks and 50,000 surgical gowns to Japan. Furthermore, out of a sense that "when someone else is hurting, it is as if I myself am in pain," Taiwan's private sector has also offered Japan encouragement and support. Think of it as a concrete expression of the moral principle, "A friend in need is a friend indeed."
Taiwan and Japan share the same values of freedom and democracy, while feelings of mutual high regard bind our two peoples, making us ideal partners. That is especially true in the area of bilateral trade, which is large in scale.
I firmly believe that if Taiwan can, with Japan's support, join the Comprehensive and Progressive Agreement for Trans-Pacific Partnership and other multilateral trade regimes, it will, without fail, prove positive for both our countries.
This year, in order to stop the spread of COVID-19, many interchange activities have had to be canceled, while economic development has been severely impacted. It is certainly a grave situation.
Nevertheless, the epidemic will inevitably come to an end. And we should n now begin preparing for that day. Once the threat of COVID-19 has subsided, we must build on the foundation we have already established in order to further deepen bilateral ties between Taiwan and Japan and strengthen friendly interchanges among our citizens. That is my sincere hope.
Author: Frank Hsieh, Representative, Taipei Economic and Cultural Office in Japan