EDITORIAL | Adhering to China's Coronavirus Line, Tedros Is Not Fit to Be WHO Leader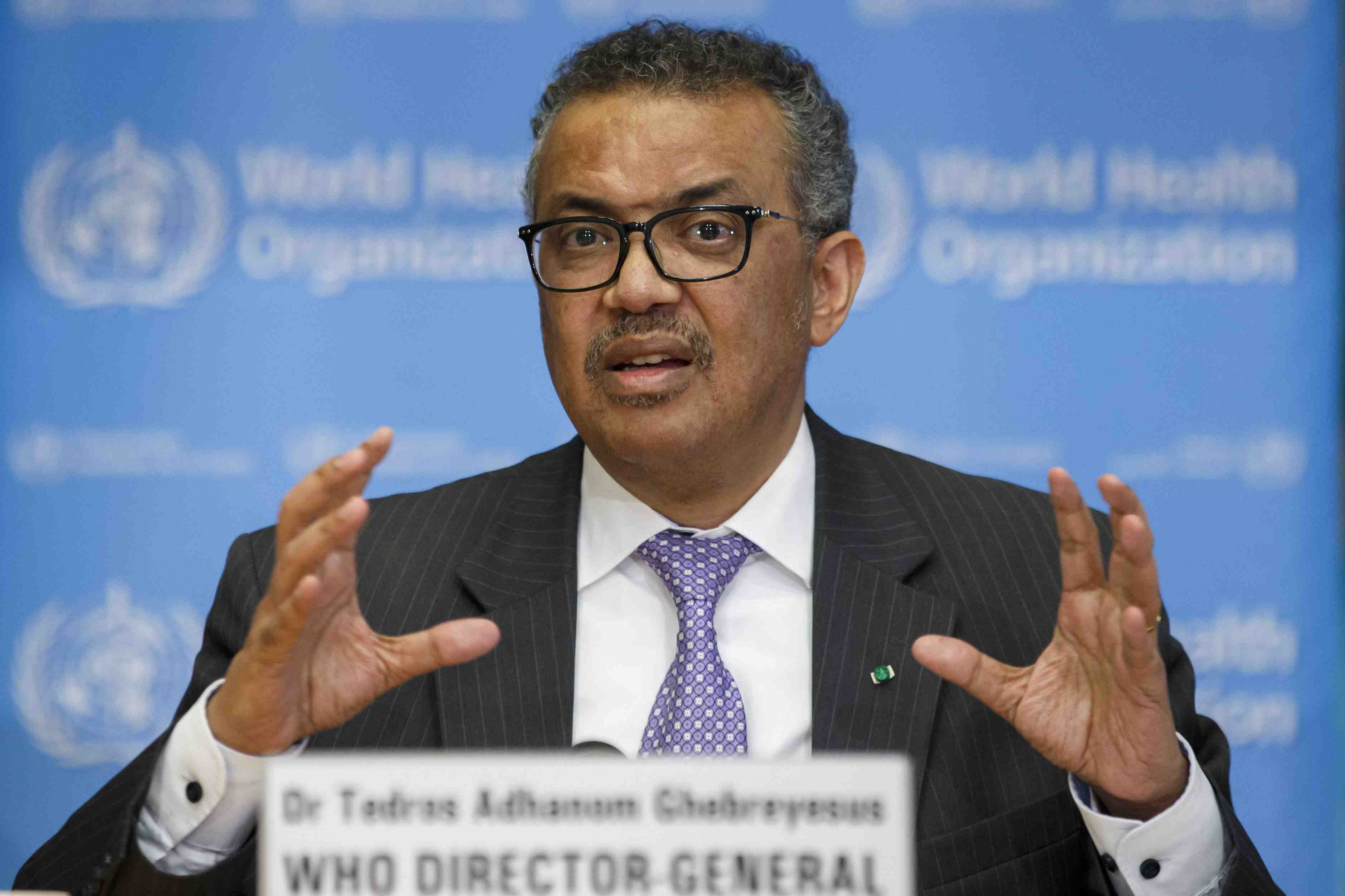 By his words and actions during the global coronavirus pandemic, World Health Organization (WHO) Director General Tedros Adhanom Ghebreyesus has shown that he is not up to the task of leading this specialized United Nations agency responsible for international public health.
At a press conference on April 8, Tedros claimed that he had been the target of threats and racial slurs emanating from Taiwan for three months. Without offering evidence, he also accused Taiwan's minister of foreign affairs of being involved. Tedros provided no details, other than to say that the attacks included death threats.
In response to the WHO chief's mind-boggling assertions, Taiwan President Tsai Ing-wen issued a vehement protest against the baseless attacks and demanded an apology.
In fact, the way in which Tedros has responded to the unprecedented global health crisis posed by the coronavirus that originated from Wuhan, China, has been a case study in incompetence.
Tedros ignored the fact that the 23 million citizens of Taiwan are human beings, too, even as those Taiwanese made all-out efforts to prevent the spread of the coronavirus, despite their continued exclusion from involvement with the WHO for political reasons. Yet Tedros has the gall to falsely accuse these victims of his organization's bias of engaging in "discrimination."
In rebuking Tedros in a post on her official Facebook page, President Tsai declared:
Taiwan always objects to discrimination in any form. We know how it feels to be discriminated against and isolated more than anyone else, as we have been excluded from global organizations for years.
It is perhaps no coincidence that Tedros, a former official with the government of Ethiopia which has benefited greatly from Chinese economic assistance, has repeatedly lauded Beijing's response to the novel coronavirus. He does this despite the fact that China's botched effort certainly does not deserve any praise whatsoever. In fact, in his words and actions, Tedros has assiduously adhered to the Xi Jinping line.
In his baseless attacks on Taiwan, Tedros has made even clearer his political bias. He has thereby betrayed the neutrality required of the director general of an international organization.
China Foreign Ministry spokesman Zhao Lijian was quick to defend Tedros, saying, "China strongly condemns personal attacks and racist words and deeds" against Tedros.
In reference to Taiwan's desire for WHO membership, Zhao did not waver from Beijing's hardline position, charging, "Their real intention is to seek independence under the pretext of the pandemic."
In recent days, United States President Donald Trump has accused WHO of being "China-centric." Tedros shot back: "Please quarantine politicizing COVID. We will have many body bags in front of us if we don't behave."
Obviously, the WHO leader had given no thought to the irony of his remarks.
Normally, it would not be desirable to replace the WHO director general while we face such a major crisis. However, Tedros has fatally compromised his integrity through his abject subservience to Beijing's wishes.
Japan should now cooperate with the United States in working for reform of WHO, including finding a new director general.
(Click here to read the editorial in its original Japanese.)
Author: Editorial Board, The Sankei Shimbun