US-Japan Technology Cooperation Brings a Full Slate of Opportunities in 2022
Watch for coordinated efforts to prevent China's imposition of totalitarian technology standards and shore up supply chain resilience through the broader US-Japan relationship in 2022.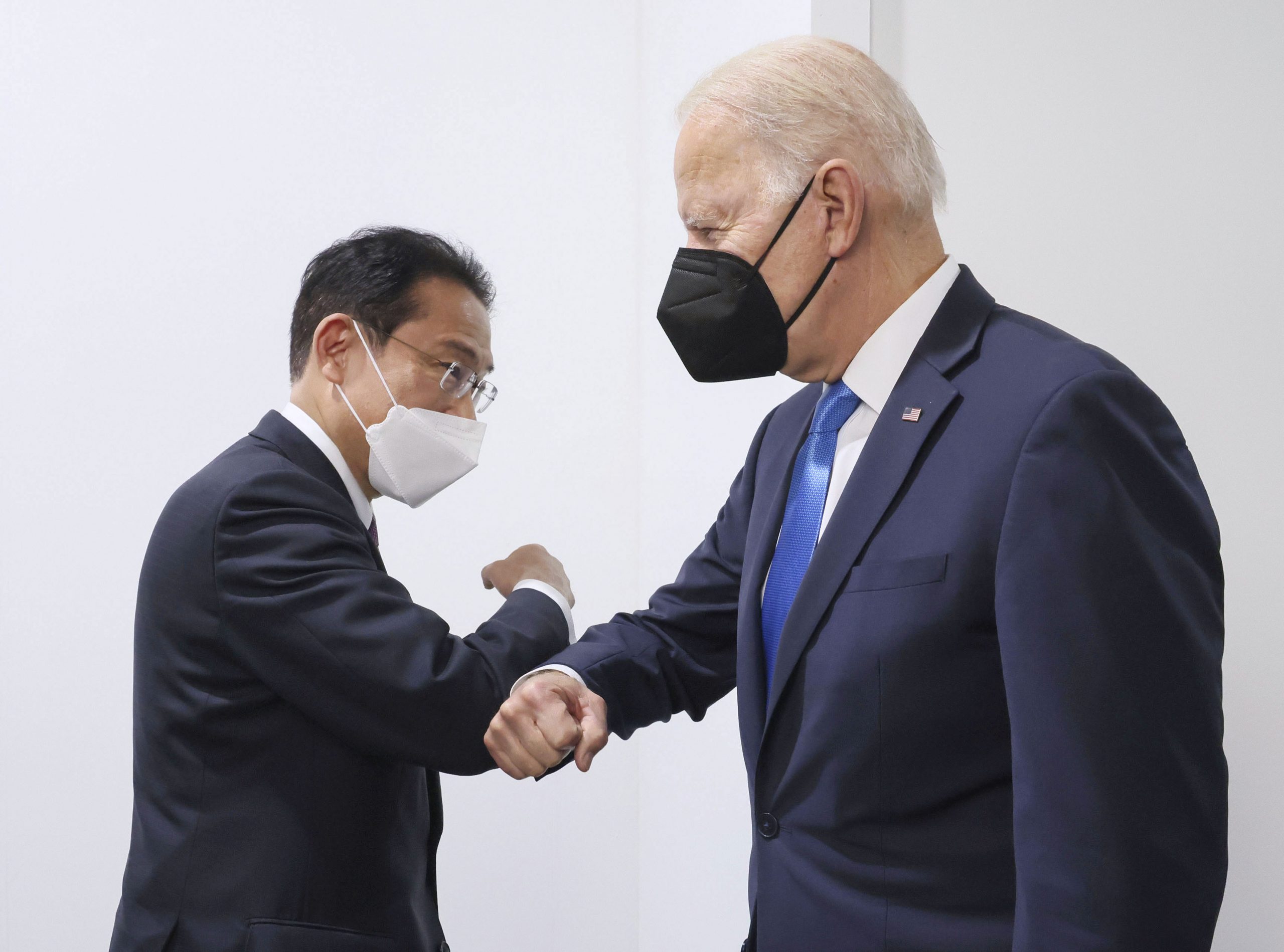 ~~
~

In November 2021, the recently elected Japanese government followed through on Prime Minister Fumio Kishida's plans to turn Japan into a global force in the semiconductor supply chain by approving approximately $6.8 billion USD for Japan's domestic semiconductor industry. A large portion of these funds will go towards funding Sony and Taiwan Semiconductor Manufacturing Company (TSMC) plants in Kumamoto, Kyushu.
The initiative signals a shift in Japanese policy in line with the government's objectives as set forth in the 6th Science, Technology, and Innovation Basic Plan.
The Kishida government's record spending on science and technology (S&T) research and development (R&D) signals broad strategic alignment with longstanding United States technology and economic policy priorities on critical and emerging technologies. Supply chain resilience, reliability of core technology infrastructure, and preservation of advanced technologies from threats such as intellectual property theft from China are key elements.
As such, the growing strategic and economic implications of the United States-Japan relationship should continue to play a larger role in broader bilateral relations as we move through 2022. Both sides plan the first in-person meeting between Prime Minister Kishida and President Joe Biden in Washington at some point early in the year. Observers of the relationship should be on the lookout for key developments then, and throughout the year, to gauge how the S&T relationship continues to grow.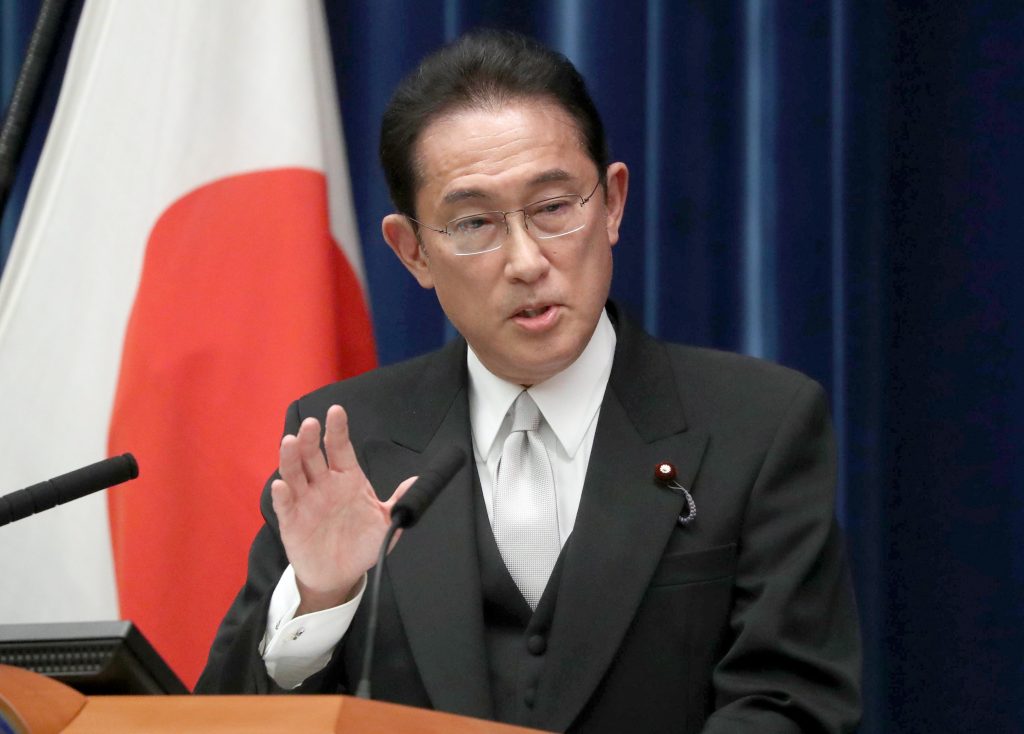 First Leaders' Meeting in Washington
Although Prime Minister Kishida briefly met President Biden on the sidelines of the United Nations' Climate Change Conference in Glasgow, Scotland, in November 2021, he has yet to make his maiden visit to the Wsashington as prime minister.
Initial plans for the high-profile visit have been pushed back to early 2022 due to ongoing concerns surrounding the COVID-19 pandemic. But when the two leaders do ultimately meet in Washington, enhanced emerging technology cooperation between Washington and Tokyo should be a part of their discussions.
In light of supply chain and production shortages, the two countries agreed to partner on enhancing secure semiconductor supply chains in a joint statement from President Biden and then-Prime Minister Yoshihide Suga in April 2021. Japan has subsequently made efforts to enhance its own domestic production capabilities, although work remains to be done if it is to obtain its goal of catching up with Taiwanese and South Korean producers.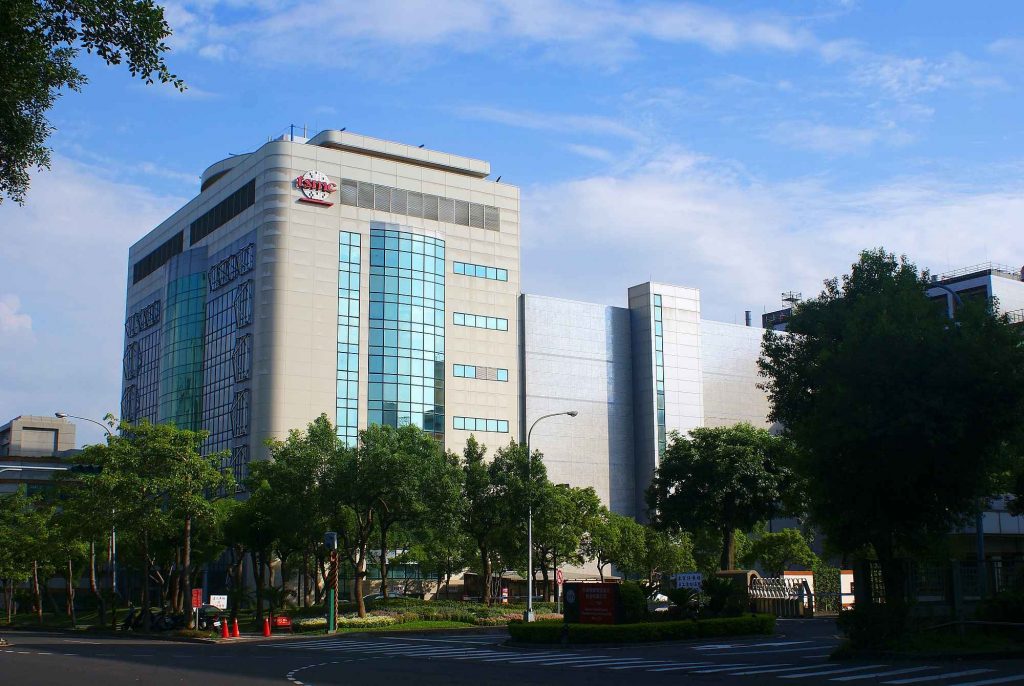 Biden and Kishida should focus their discussion on securing supply chains and using shared third-country partners — such as Taiwan, which was mentioned in April's leaders' statement — to bolster coordination in the short-term. TSMC's plans for plants in Kumamoto and the American state of Arizona show that these types of engagements can be a positive development for both countries. Continued coordinated steps forward on artificial intelligence (AI), 5G rollout, quantum information science (QIS), civil space cooperation, and working with the Quad, and augmenting their respective capabilities in international organizations, should also be components of this meeting.
In order to ensure the leaders are properly informed, the next session of the overdue Joint High-Level Committee (JHLC) Meeting on Science and Technology Cooperation should be convened at an early date.


Strategic Coordination on Key Priorities
The JHLC is a ministerial-level meeting between the top science and technology officials of the two countries, created as a part of the 1988 Agreement on Cooperation in Research and Development In Science and Technology. The committee traditionally convenes biannually, but has not has not met since 2019.
At that time, then-MEXT Minister Masahiko Shibayama and Minister of State for Science and Technology Reform Takuya Hirai traveled to Washington, where they met their White House counterparts, White House Office of Science and Technology Policy (OSTP) Director Kelvin Droegemeier and US Chief Technology Officer Michael Kratsios.
The 2019 meeting was the first to be split into science and technology specific tracks. It helped shape subsequent emerging technology discussions between President Donald Trump and Prime Minister Shinzo Abe on the important issues of AI, QIS, and space.
In order to ensure United States and Japanese priorities on these critical and emerging technology issues remain coordinated, and to address new strategic issues such as supply chain shortages, supply chain threats, and risks to R&D intellectual property, both governments should move quickly to convene the 15th JHLC in 2022.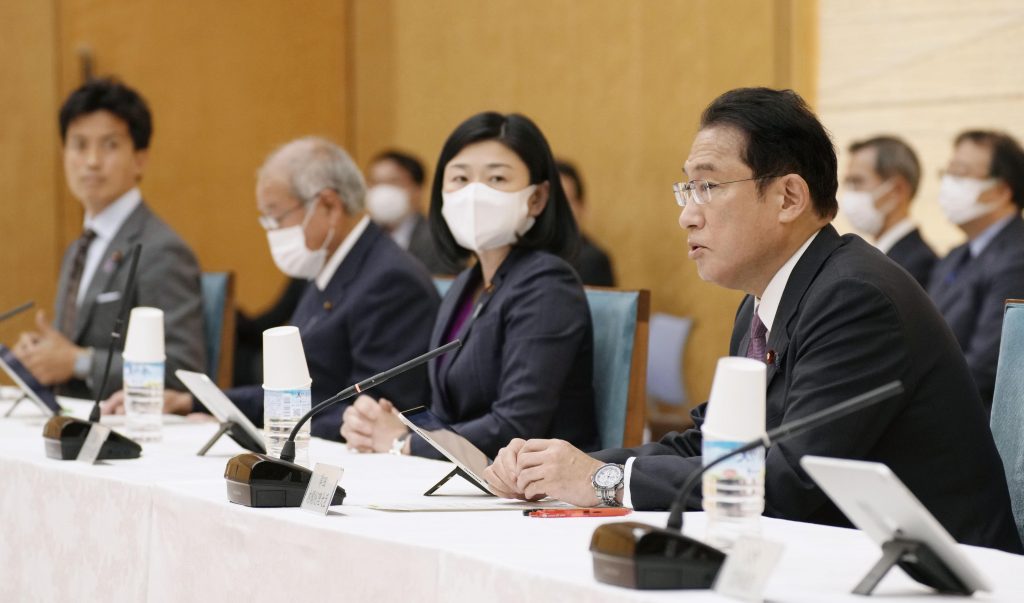 This iteration of the ministerial level JHLC meeting is also the perfect opportunity for Minister Karen Makishima of the newly formed Digital Ministry to meet with her US counterparts on additional digital collaboration. Behind the scenes, the Joint Working-Level Committee met in June 2021 to help prepare for a potential JHLC and discuss issues such as AI and QIS. However, supply chain resilience was absent from the meeting's readout.
Keeping the precedent of the technology-specific track adopted at its prior session, the next JHLC should place a special emphasis on securing the semiconductor supply chain, coordinating in multilateral organizations, and sharing objectives on 5G deployment, artificial intelligence (AI), and QIS.
Within the non-defense limitations of the JHLC format, the two partners need to bolster bilateral S&T coordination. This could be done while working independently of the Quad's critical- and emerging-technology working groups.


Free World Standards
The first two Quadrilateral Strategic Dialogue (Quad) leaders' summits in 2021 emphasized the importance of coordinating technology policy between the United States, Japan, India and Australia. Technology-specific working groups should continue playing a role in the development of Open Radio Access Networks (ORAN) as an alternative to Chinese dominance in the rollout of advanced telecommunications networks, including 5G.
Expect observers to closely monitor how the four countries coordinate across the board in key international organizations to ensure Chinese-led totalitarian technology standards do not dominate 2022.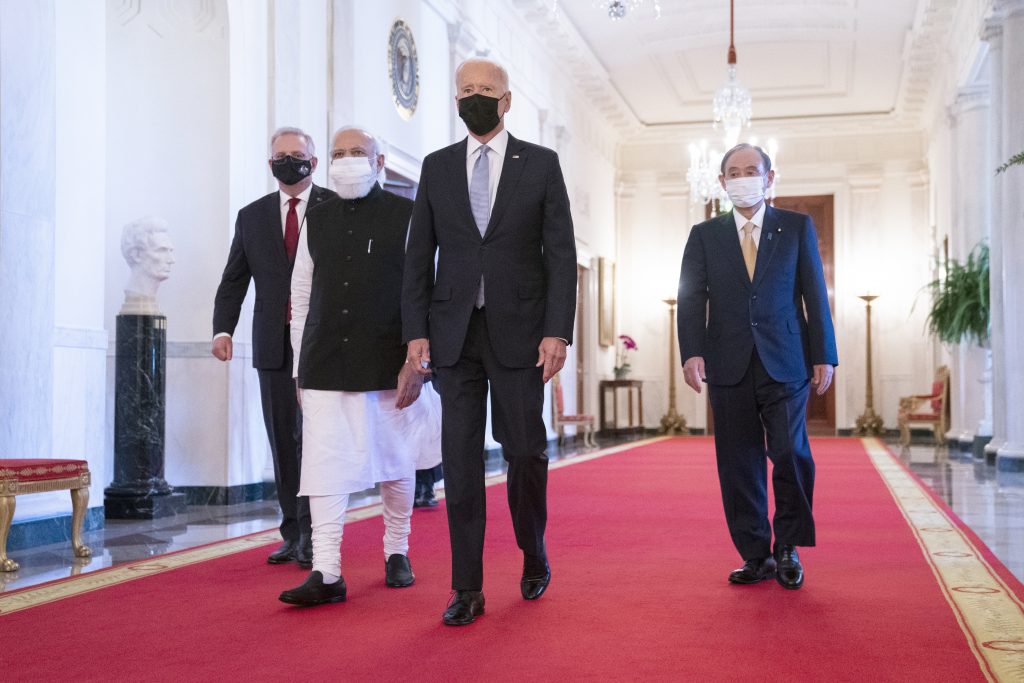 Preventing China from taking over the presidency of the United Nations-led International Telecommunications Union (ITU) in 2022 should be a key priority of the US and Japan, along with other Quad nations and democratic countries. This move would deal China a major blow in its goal of implementing totalitarian-influenced technology standards by 2035, and also demonstrate enhanced US-Japan technology standards cooperation.
Other multilateral work streams to watch include engagements with the Taiwanese by the US and Japan regarding secure supply chains and semiconductor production.


Standing Up Together in 2022
In November 2021, the 12th US-Japan Policy Cooperation Dialogue on the Internet Economy took place in Tokyo and included discussions on artificial intelligence, information and communications technologies (ICT), and fostering the environment for innovative approaches to the next stages of the digital economy, including ORAN deployment.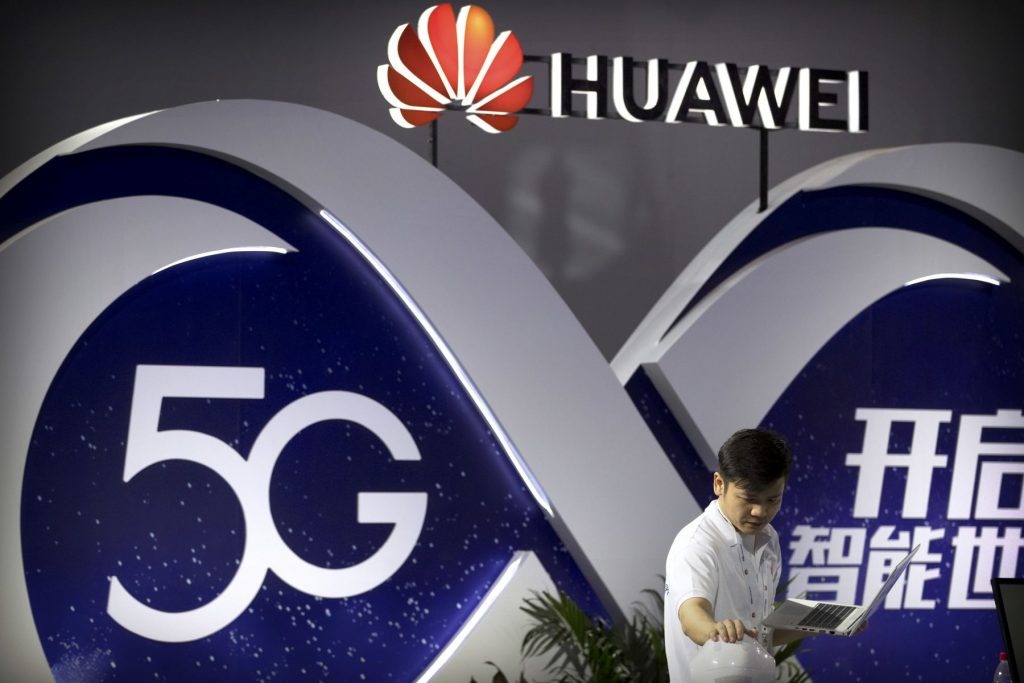 The group also focused on the importance of US-Japan coordination regarding various international organizations, including the ITU ー another important venue to counter the implementation of Chinese-led totalitarian technology standards. The ITU is set to elect a new leader in 2022.
In the April 2021 leaders statement, Prime Minister Suga and President Biden mentioned the importance of civil space cooperation between both countries. While the Kishida government continues to develop its priorities in this field, the two countries should convene the eighth meeting of the bilateral Dialogue on Space Cooperation. The group has not met since August 2020. However, it can play an important role in helping Tokyo and Washington find the most effective means of cooperation across the range of technology development, and defense and civil application of space technologies in 2022.
Defense and the economy have traditionally dominated the US-Japan relationship, and for good reasons. But the role of emerging technology cooperation between both nations plays a growing role as they expand cooperation on technology issues. Both are looking for bilateral and multilateral solutions to counter China's growing influence across the technological space, especially at the ITU.
The new Kishida government should take the opportunity to engage with the United States on technology-specific issues in 2022 at all levels of government to further these goals. Hosting the next iteration of the JHLC would go a long way in driving leadership and working level coordination on critical and emerging technology issues in the New Year.


RELATED:
Author: Erik Jacobs