Andaman and Nicobar Islands: How the Seas Bring India and Southeast Asia Closer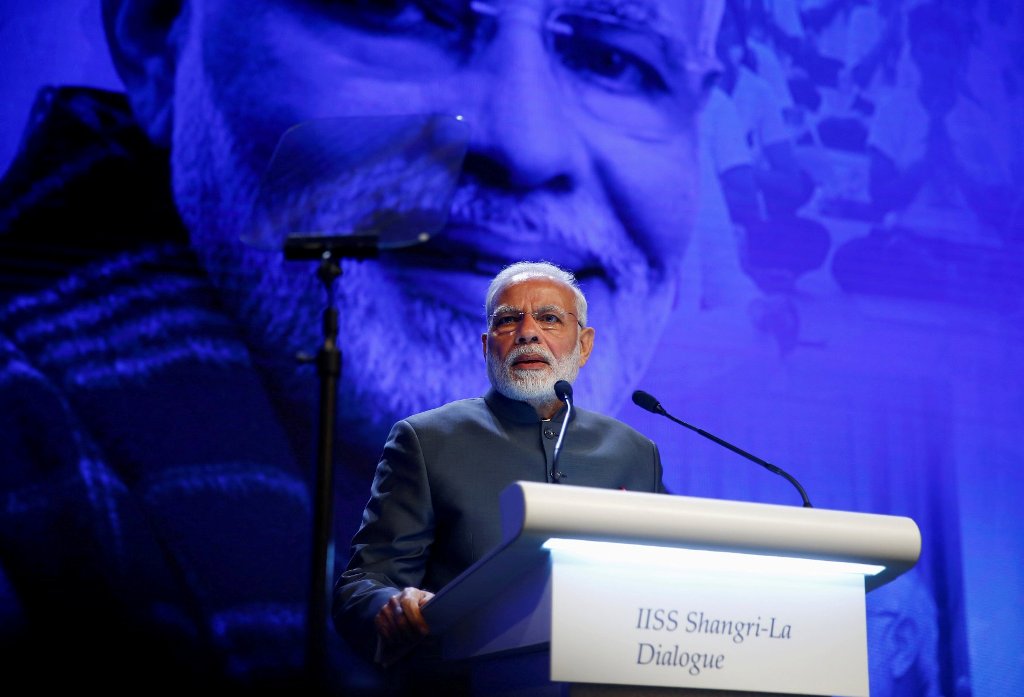 Dr. Rupakjyoti Borah
It is often said that "whoever is the Lord of Malacca has his hand on the throat of Venice."
When it comes to India's physical proximity to Southeast Asia, it seldom crosses our minds that the northernmost of India's Andaman and Nicobar chain of islands lies only around 22 nautical miles from Myanmar, while the southernmost of these islands lies only around 90 nautical miles from Indonesia.
The 572 islands of India's Andaman and Nicobar archipelago are spread over an area of roughly 8,249 square kilometers and lie at the mouth of the Straits of Malacca. These straits are the second largest oil trade choke point in the world, and it is estimated that 16 million barrels of petroleum and other liquids pass through them every day.
Recent news reports indicate that India is planning to station fighter jets in these strategically-crucial islands, which will be the first time it will do so post the Second World War. It is an indication that New Delhi realizes it needs to increase its strategic heft in these islands. Air bases in Car Nicobar and Campbell Bay on these islands could be possible bases to station fighter jets.
At present, the islands host a tri-services command, which was set up in 2001. However, India has deployed only a helicopter unit and two Dornier aircraft permanently on these islands. In light of the importance placed on the "Act-East Policy" under the Modi government, the planned additional deployment is an important signal from New Delhi. This is especially true in the light of Prime Minister Narendra Modi's keynote address at the recently-concluded Shangri-La Dialogue in Singapore, where he laid down India's vision for the Indo-Pacific.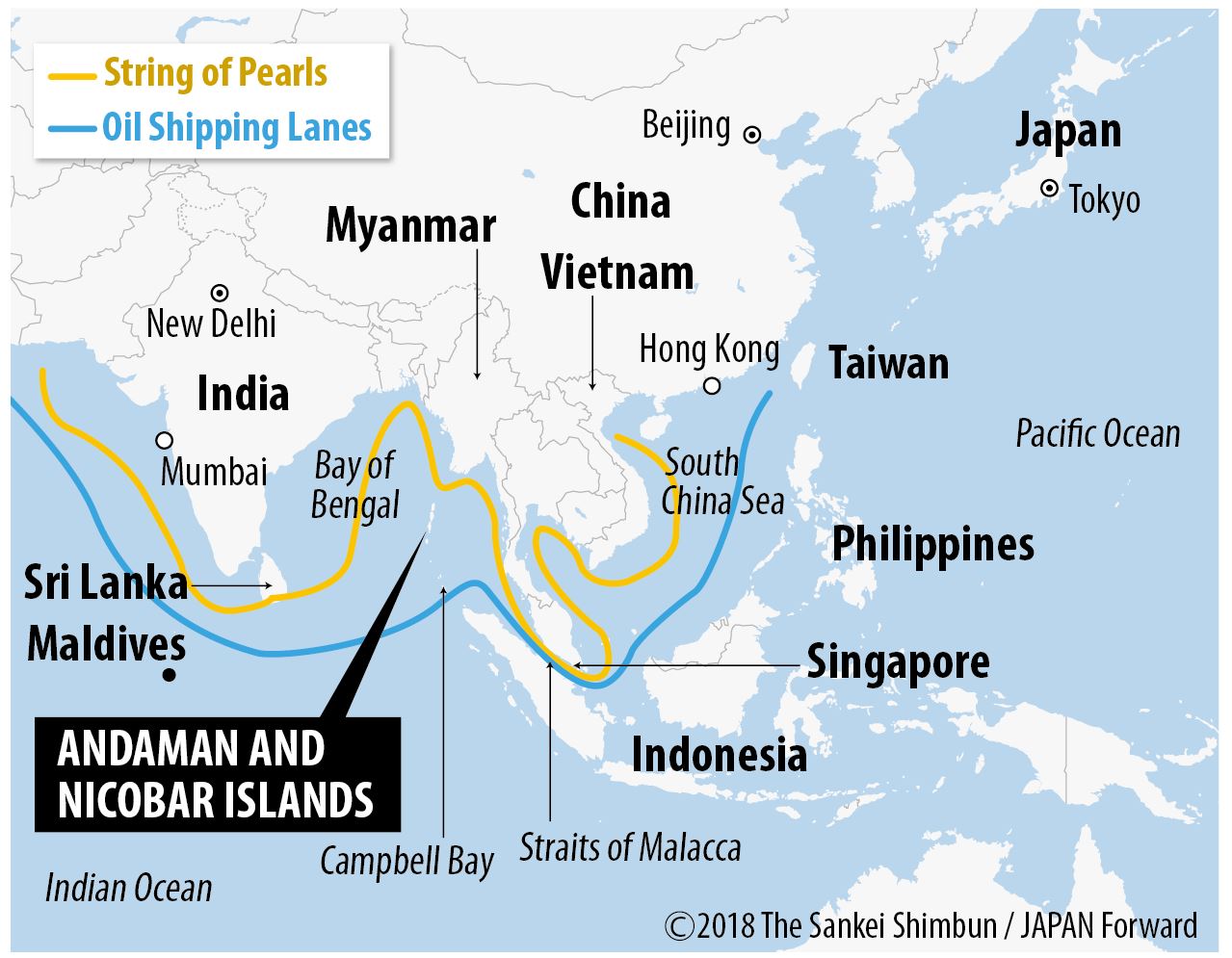 Growing Maritime Footprint
Indeed, India's maritime imprint in the region is growing. New Delhi conducts a host of naval exercises in the region, like the MILAN, INDINDOCORPAT (India-Indonesia Coordinated Patrol), SIMBEX (Singapore India Maritime Bilateral Exercise), and others, which involve the navies from the ASEAN countries. Besides, the Indian state-owned ONGC (Oil and Natural Gas Corporation) Videsh Limited has been scouting for oil off Vietnamese coastal waters. India, Japan, and the United States are also participating in the Malabar exercises, which will be held off the coast of Guam this year.
So, what could be the reasons behind this deployment?
First, it means that New Delhi wants to add more muscle to its "Act-East Policy." While there has been a lot of emphasis on the 3C's—commerce, connectivity, and culture—in its engagement with Southeast Asia, the strategic element also needs adequate consideration. Maybe, New Delhi is starting to believe in "talk softly, but carry a big stick."
Second, it means that New Delhi does not want to be caught on the wrong foot in the case of threats from both state and non-state actors. It is worth recalling here that in the case of the horrendous Mumbai terror attacks of November 2008, the attackers had come by sea. In addition, the Andaman and Nicobar Islands are also crucial in the conduct of HADR (Humanitarian Assistance and Disaster Relief) operations as seen in India's response to the devastating 2004 Indian Ocean tsunami.
Third, there are concerns in New Delhi over Beijing's growing profile in the Indian Ocean region. Recently, in the midst of domestic turmoil in Maldives, Beijing had ticked off India when the former Maldivian President Mohamed Nasheed implored India and countries like the U.S. to intervene. Similarly, in Sri Lanka, Beijing seems to have gotten the upper hand by taking over the operation of the Hambantota port on a 99-year lease.
Fourth, India did not participate in Beijing's flagship One Belt One Road (OBOR) initiative. Now New Delhi, in its own way, is trying to reach out to the ASEAN countries. Earlier in January this year the heads of state of all the ASEAN states attended India's Republic Day celebrations in New Delhi. The planned steps by New Delhi in the Andaman and Nicobar Islands could give a sense of assurance and balance to some of the ASEAN states which have competing claims with China in the South China Sea.
Cooperation with Japan
India is also teaming up with Japan to develop a 15-megawatt diesel power plant in the Andaman and Nicobar Islands. Japan has a "Free and Open Indo-Pacific Strategy," and it is worth pointing out that these islands were under Japanese control for some time during the Second World War. Japan would be the first and only foreign country which has been allowed access to these islands by India.
This could also be a part of a bigger process as India and Japan are also planning to cooperate in third countries like Sri Lanka. Japan has a base in Djibouti and hence it would be in Tokyo's interests if New Delhi bolsters its presence in the Andaman and Nicobar Islands, which also sit astride critical sea-lanes of communication. The sea lanes serve to carry oil and gas to an energy-deficient Japan, and Japanese exports pass through them on their way to key markets.
New Delhi's Indo-Pacific Strategy
New Delhi has a benign presence in the region and, hence, any such deployment should not worry India's neighbors in the region. As the maritime focus in India's "Act-East Policy" increases, these kinds of deployments will give New Delhi more options on the table when it comes to its presence and influence in the wider Indian Ocean region.
Prime Minister Modi in his recent Shangri-La Dialogue speech clearly outlined that India's engagement with the world would be based on "peace, respect, dialogue and absolute commitment to international law." As the term Indo-Pacific gains increasing currency, New Delhi's decision to deploy fighter jets in the Andaman and Nicobar Islands comes not a day to soon.
In addition, as Prime Minister Modi's recently concluded visits to Indonesia, Malaysia, and Singapore show, the seas are increasingly bringing India and Southeast Asia closer. After all, this is how Indian influence and customs spread to Southeast Asia in the days of yore.