Anime's Popularity Helps Japanese Publishers Navigate Shift to Digitalization
Anime and light novels pair well with digital visuals, says expert Atsuo Nakayama. And Japanese publishers have the largest number of series for all ages.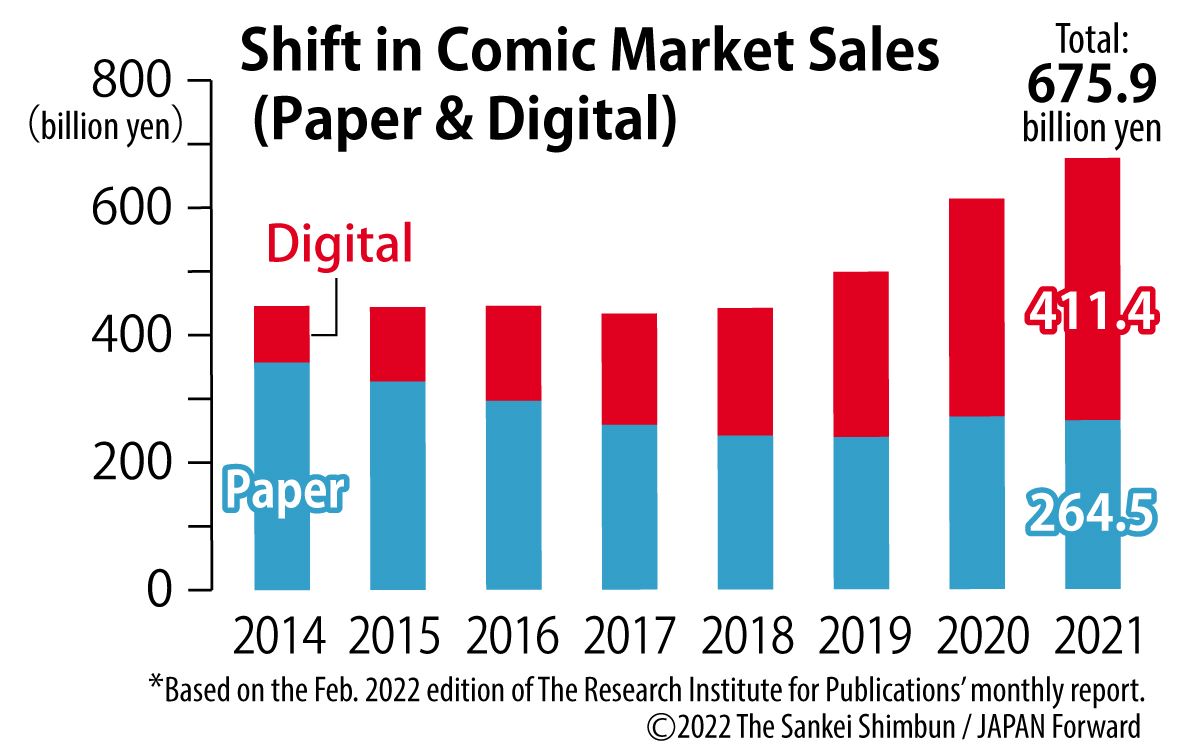 The publishing industry has been in a recession for a long time. But with the popularity of anime as a tailwind, sales by major Japanese publishers are seeing a promising comeback. Demand for Entertainment at home has risen as people hole up due to COVID-19. So digital and foreign market sales have grown rapidly.
For Japanese publishers that deal with comics and light novels — content which is easily digitized — the shift toward digitalization has been paying off.
Records Set by Powerhouse Japanese Publishers
KADOKAWA published its consolidated financial statement for March 2022 in May, showing sales of ¥221.2 billion JPY ($1.65 billion USD). Its results were 5.4% higher than the previous accounting period. Moreover, KADOKAWA increased its operating profits to ¥18.5 billion JPY ($138 million USD), a 35.9% increase from the previous period. Both are the highest they have ever been.
In addition to popular comics and light novel series, the publishers saw favorable sales in children's books. And the number of physical copies of books sold overseas increased as well.
KADOKAWA's online digital book site BOOK☆WALKER saw a rise in paying users not only in Japan but also in Taiwan and English-speaking countries. The Japanese publisher also had significant success in its gaming industry.
Shogakukan's February financial results showed an increase in sales for a total of ¥105.7 billion JPY ($787 million USD), 12.1% higher than a year earlier. According to their Public Relations office, digital sales were at the highest they have ever been for a total of ¥38.2 billion JPY ($285 million USD), a 25.2% increase from the previous financial year.
Japanese anime, or digital comics, accounted for 90% of that amount.
Kodansha was not far behind. The Japanese publisher's November 2021 financial report, which was announced in February 2022, showed a 17.8% increase in sales of digital products. It produced ¥170.7 billion JPY ($1.27 billion USD) in sales that period. Kodansha's Public Relations office said it was the first time digital sales had ever exceeded sales for physical copies.
Japanese Publishers Attract Sales Through Apps
The rise in Japanese anime sales has been a boost for major publishers. Kodansha's PR office says, "Our digital sales were not just for hit anime series. Sales rose across the board."
Kodansha notes that the success of their anime app, "Magazine Pocket," led to an increase in sales. According to The Research Institute for Publications, the Japanese anime market for 2021 (the estimated sales amount), which includes both print and digital copies, was ¥675.9 billion JPY ($5.03 billion USD), 10.3% higher than the previous year. It broke its own digital sales record for the second year in a row.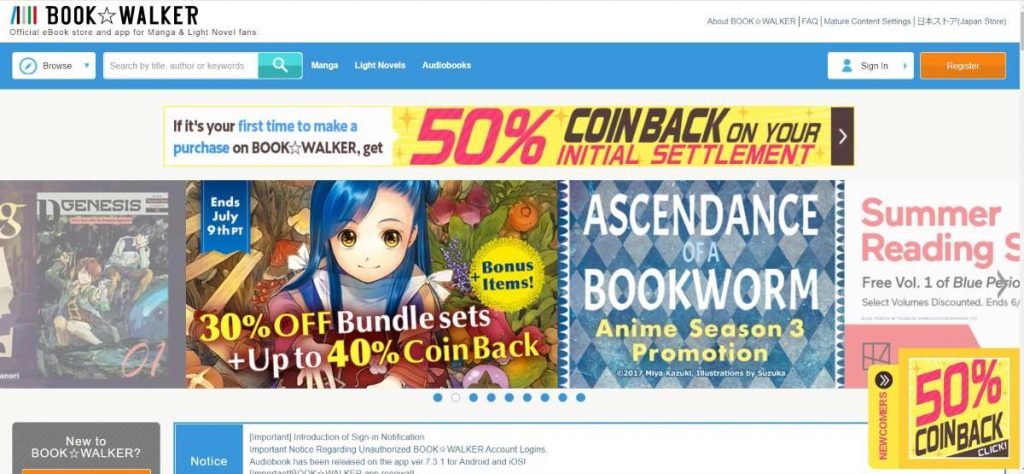 Professor Yashio Uemura of Senshu University conducts research on the digital publishing market. He says that the success of vertical scrolling comic apps has been a major factor behind the success. Consumers have gotten used to subscription services since staying home due to the pandemic.
Also, the success of vertical scroll anime has brought new users to the market. He says, "Unlike with printed books, manga apps allow companies to manage their customers in-house and develop new strategies."
Continuing, he notes: "Major publishers have been working toward digital transformations since 2010, which is why this shift has worked so well."
Hope for Overseas Markets
This progress is contributing expectations that overseas market development will speed up.
Atsuo Nakayama, an expert in the entertainment business field, notes, "Japanese anime has become popular due to a rise in anime streaming in Europe and North America during the COVID-19 pandemic. As a result, more works are being produced. And the comics and novels the anime series are based on are being sold."
Nakayama says the key to recent successes lies in "easy visualization."
"Japanese anime and light novels pair well with visuals," he says. "Over half of comics and cartoons overseas are targeted toward children. But Japan has the largest number of series worldwide, for all ages of audiences. If we expand overseas using digitalization, the market size may grow to several times its current size," he predicts.


Listening to the Forefront of Digital Strategy
How will Japanese publishers that make use of digital technology change? We asked Yoichi Yasumoto, KADOKAWA's Chief Executive Officer and Chief Employee Success Officer.
When did you start working on digitalization?
We started BOOK☆WALKER in 2010. By creating our own platform, we wanted to be able to connect directly with users and analyze their purchasing behavior.
Why do you think BOOK☆WALKER has been a success?
We focused on increasing the number of series available to users. For example, we included series from our archives in order to give them a wider variety of choices.
Since ebooks are not subject to the resale price maintenance system, we were able to set our own prices. We often held campaigns where we would make the first volume or two free so users would buy the third volume onward.
What genres sell best overseas?
Light novels sell extremely well in both Taiwan and North America. Recently, the anime platform has expanded due to COVID-19. Bookstores overseas have been enlarging their Japanese comic corners. It's been a niche market up until now, but I feel like the value for Japanese content is rising.
For Japanese publishers, has digitalization changed anything regarding the creation of content?
I believe the creative process will change from here on out. I want to analyze the data we have and share it with creators.
For example, we can suggest that authors write books revolving around buzzwords and use data to visualize a user's behavior while creating new works.
What is the potential for digitalization?
Since there are no physical restrictions, it's become easier to go global. KADOKAWA is a company that creates IP (intellectual property). But it's also a platformer.
We've gained knowledge and experience over the past ten or so years, so we can take on new challenges. For example, we can run campaigns to have customers shop around both paper and digital books, allowing us to make new connections with readers.
Paying users may be rising overseas. But what tasks are Japanese publishers facing now?
We established an in-house translation control center this spring. Up until now, we've asked overseas publishers to translate our books. But from now on, we'll speed things up by translating them ourselves. We want to deliver Japanese anime overseas as quickly as possible.


RELATED
(Read the report in Japanese at this link.)


Author: Satoko Yuhara