[Asia's Next Page] Kishida's Foreign Policy Manifesto in 2022 and Beyond
Kishida is displaying much bolder leadership and decision-making on China-related and other issues since taking the reigns of government.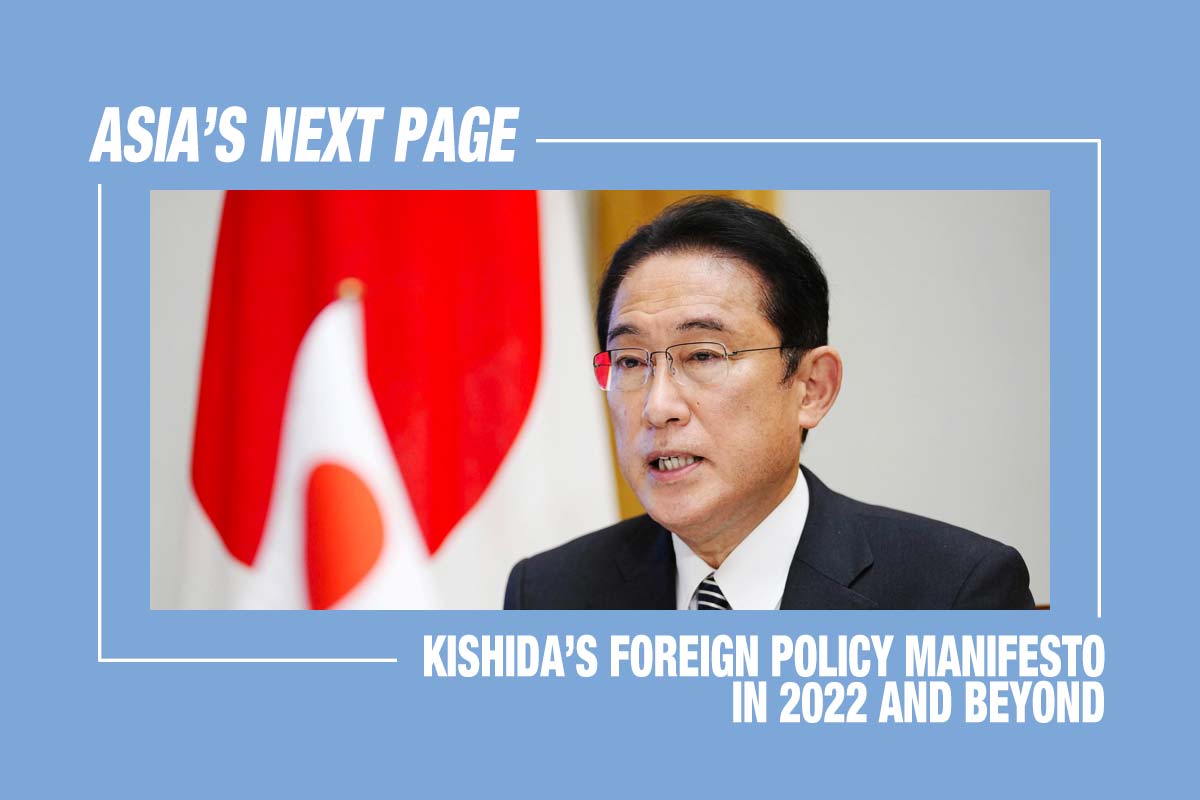 ~~
~
Fumio Kishida's election as Japan's 100th Prime Minister in October 2021 marked the onset of a new era in Japanese politics.
Recognized as an uncontroversial consensus builder, Kishida led the ruling Liberal Democratic Party (LDP), to a bigger than expected victory in a general election for the lower house of national Diet.
With a track record as Japan's longest-serving post-war foreign minister under former prime minister Shinzo Abe, Kishida promised a steady hand of leadership, consistency and continuity, a strong resolve to reinforce Japan's place in the region and beyond. He was seen as portraying a strong position for safeguarding Japanese national interests vis a vis China, and last but not the least, building on Abenomics and Suganomics (with Kishidanomics) to counter Japan's economic woes.
As Tokyo prepares for 2022, what will be the key tenets of Kishida's foreign policy manifesto? What will his primary focus be in the domestic realm?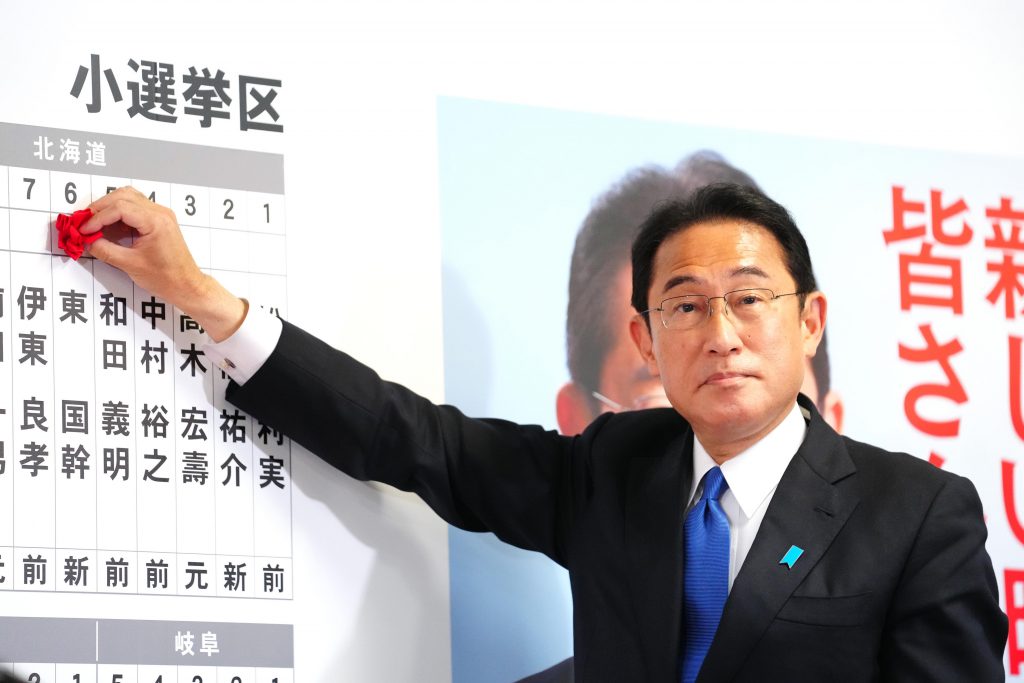 Rebuilding Trust, Credibility
Prime Minister Kishida assumed office at a critical time for the country, amidst steadily intensifying geopolitical tensions in the region and an aggravated economic environment. Quickly, those obstacles are proving to be a test of Kishida's domestic and international political maneuvering.
The unpopularity of Kishida's predecessor, Prime Minister Yoshihida Suga, primarily stemmed from his administration's handling of the COVID-19 crisis and the decision to go ahead with the Tokyo Olympics amid the raging pandemic.
On the other hand, Kishida has carefully built his reputation within the Party by avoiding any controversial positions on sensitive matters ー including, for instance, social security overhaul. His tendency is to refrain from stirring things up within the LDP – which is already suffering from a damaged image, and internal divisions and frictions.
In fact, Kishida campaigned on his "special skill of listening to people" and a "more open LDP" that would respond to the complaints of people who felt ignored. Now, as he cements his position and comes close to his first 100 days in office, it is vital that he implement this narrative.
Interestingly, while Kishida was earlier viewed as an indecisive moderate leader, he has displayed a much stronger and bolder leadership style since taking the leadership post.
For instance, as fears over the new Omicron variant of the COVID-19 virus grew, Kishida swiftly used the occasion to display leadership and decisiveness. In one of the strictest responses to Omicron globally, Japan closed all its borders by imposing a tough lockdown that will last into 2022. The detection of the first such case in the country saw the prime minister further tighten travel restrictions and quarantine regulations.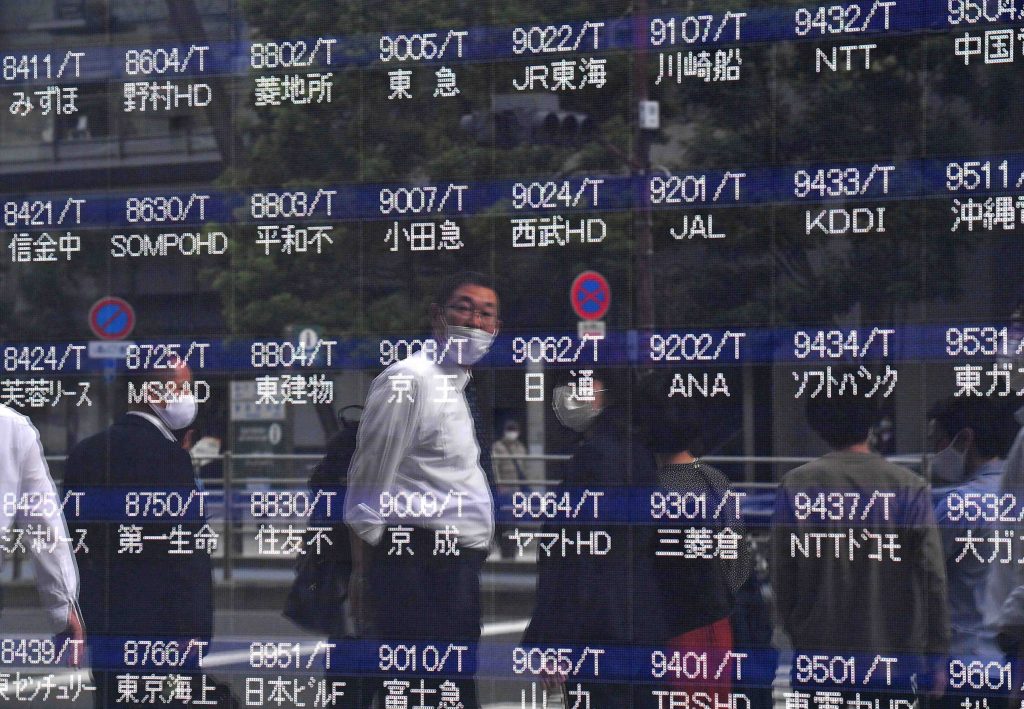 Rebuilding Economic Confidence
Kishida's domestic handling of the Omicron threat will directly impact Tokyo's international posturing and fiscal power. Knowing this, the PM has sought to shorten the time-span between the second vaccine dose and the third or booster shot to build credibility.
Ensuring a stable economic recovery becomes essential to Japan's foreign policy outlook, with Japan's Gross Domestic Product (GDP) contracting at faster pace than anticipated due to COVID-19 induced lockdowns — an annual 3.6 per cent during the July-September 2021 period. In this context, Kishida's unhesitating and resolute response has helped avert criticism and restore public trust in the government, with a strong message of how his premiership will take shape over the coming year.
In 2022, rebuilding the LDP's credibility and improving its floundering image will be of key importance to ensure that Japan does not descend into another era of a revolving door leadership pattern. Notably, the political transition to Kishida's "safe" leadership, and his strong performance vis-à-vis managing the pandemic, has already prompted an upward trajectory in Japan's economy, with investors and markets responding positively to the semblance of stability at the top.
In other words, Kishida has helped inject dynamism into the country's economy by presenting investing in a green and digital Japan as an attractive option.
At the same time, he is also looking to actively address the persistent structural issues – like a declining birth rate and socio-economic disparities – to enable sustainable and "virtuous cycle of growth".
Furthermore, Kishidanomics also involves an acute focus on economic multilateralism as part of his Indo-Pacific policy. The goal is to solidify Tokyo's trade partnerships via agreements like the Comprehensive and Progressive Agreement for Trans-Pacific Partnership (CP-TPP) and the Regional Comprehensive Economic Partnership (RCEP), while exhibiting greater leadership in international bodies like the World Trade Organization (WTO).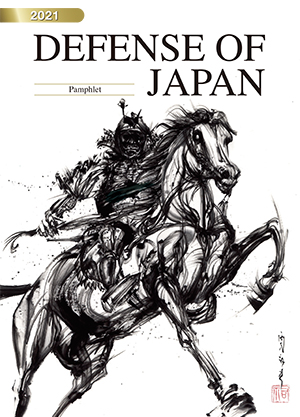 Kishida's Foreign Policy Outlook: From Dovish to Hawkish?
Threats in the traditional security realm continue to plague Japan. China – identified as Japan's primary threat in its 2021 Defense White Paper — and its "unilateral attempts to change the status quo in East and South China Seas" are a cause of immense worry for Tokyo. Per the White Paper, this includes the "problematic" new Chinese Coast Guard Law (CCGL.
RELATED: [Asia's Next Page] China's Coast Guard Law Tests Resilience of Maritime Asia
The paper —called "Defense of Japan 2021" —also was the first official security-focused release from Tokyo placing key emphasis on Taiwan.
Japan's focus on Taiwan has been consistently growing. Kishida, in a move that angered China, welcomed Taiwan's application to join the CP-TPP during the LDP election campaign. In this regard, the scope for Kishida to shed his dove image and turn progressively hawkish on China is becoming clearer.
In an important recent development, comments against Chinese military action on Taiwan by former PM Abe –who still holds considerable political power in Japan – have reportedly soured China-Japan ties. While some believe Abe's remarks are personal, allowing him the space to speak what he could not during his prime ministership, other analysts have argued that it could be attempts by him (and the LDP) to box in the Kishida administration's pro-China tendencies.
Either way, Kishida's recent decision to formally task a senior diplomat in Beijing to be in charge of East China Sea maritime disputes (focusing on Taiwan and the Senkaku islands) has come amidst increasing animosity between the two countries.
Additionally, an ongoing debate regarding breaking away from the occupation-era constitution and improving Japan's defenses has also actively thrived under Kishida. Such moves have not fared well in Beijing. Following Kishida's announcement in the Japanese Parliament's extraordinary session that Japan will focus on reinforcing defense and attaining strike capabilities, China's state-run Global Times published a scathing critique of Tokyo's slow attempts at "carving up its pacifist constitution with salami-slicing tactics".
Also, Japan had approved a defense budget of ¥5.34 trillion JPY ($52.6 billion USD) for fiscal year 2021. However, in November 2021 Kishida's Cabinet approved a record supplemental budget of ¥773.8 billion JPY ($6.7 billion USD).
China's concerns have further grown amidst reports that Japan is planning to revise its National Security Guidelines in late 2022. The guidelines present medium to long-term guidance regarding foreign policy and national security. Intended to cover a period of 10 years, a change in 2022 would mark the first time since 2013 —when the current guidelines were released by then- PM Shinzo Abe. Beijing fears that attaining strike-capabilities, Taiwan concerns and broader enhancement of security in the wake of China's aggressiveness would be the key focus areas of the revised guidelines.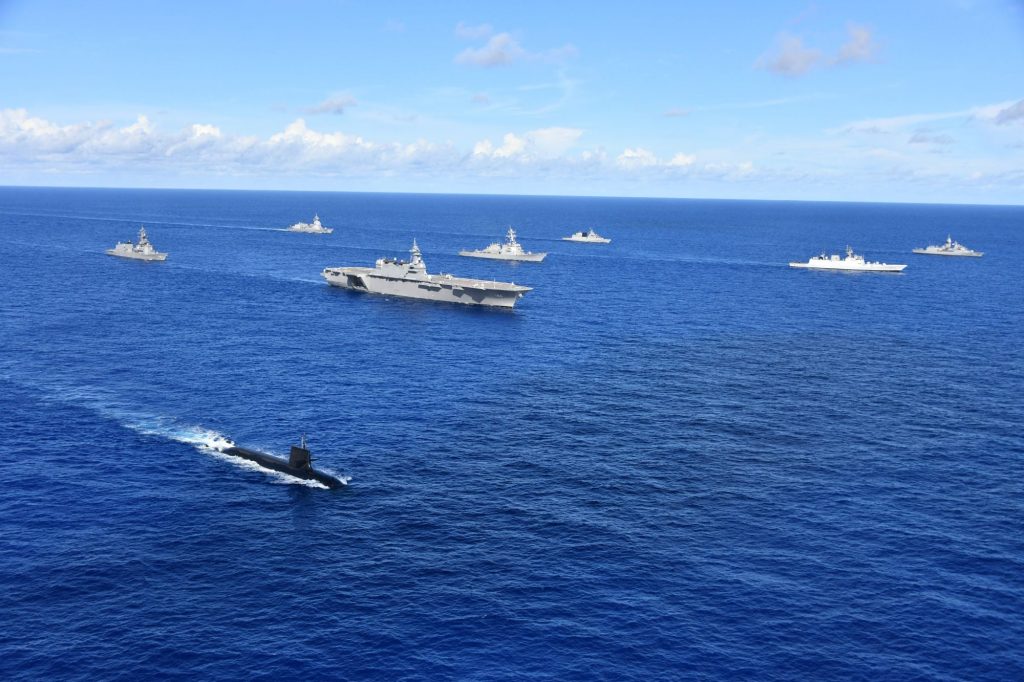 Building on an Enduring International Outlook
Meeting the China challenge has highlighted the scope of multilateralism for Japan. Moving forward, Kishida's focus may be directed toward building closer cooperation with Japan's alliance partners like the United States, Indo-Pacific partner states such as India and Australia, as well as Western partners like the United Kingdom and Europe. Here, continued focus on "realization of a free and open Indo-Pacific (FOIP)" remains a key priority, and the Quad a critical aspect of this focus.
In his first foreign policy speech as prime minister, Kishida vowed to strengthen the Quad to achieve FOIP, while placing the US-Japan alliance at the core of Japan's foreign policy outlook.
Other multilateral ventures, such as the India-Australia-Japan Supply Chain Resilience Initiative (SCRI) are designed to protect value chains of critical materials like semiconductor chips and energy. The US-Japan-Australia- led Blue Dot Network (BDN), as well as continued engagement with the Five-Eyes (FVEY) and maritime exercises like Malabar and JIMEX, also hold critical importance in presenting Japan as a powerful and growing regional actor.
In 2022, some of Kishida's primary foreign policy goals will follow those of his predecessors Suga and Abe, focusing on the Indo-Pacific with fellow Quad states – the United States, India and Australia. In a display of his well-honed expertise as a diplomat, Kishida is already poised to host the 2022 Quad Leadership Summit.
Although Washington rules out the possibility of Japan (or India) joining an expanded AUKUS grouping for now, Japan nevertheless is a critical partner that holds sway to influence the dynamics of the region. In the future, as Tokyo further enhances its focus on defense revitalization, issues-based cooperation with AUKUS, whether bilaterally or via other multilateral platforms like the Five Eyes or the Group of Seven, could be further explored.
Kishida's political and diplomatic balancing in 2022 is going to shape Japan's coming role in the regional security architecture, and the leader seems poised to rise, albeit cautiously, to the challenge.


Author: Dr. Jagannath Panda
Dr. Jagannath Panda is a Research Fellow and Centre Coordinator for East Asia at the Manohar Parrikar Institute for Defence Studies and Analyses, New Delhi. He is also the Series Editor for "Routledge Studies on Think Asia". Dr. Panda is the co-editor of the latest book, Quad Plus and Indo-Pacific: The Changing Profile of International Relations (Routledge: 2021).