EDITORIAL | AUKUS Nuclear Submarines Deployment a Show of Force to Deter China
For the sake of regional peace and stability, a regional security structure like AUKUS is urgently needed to counter China's hegemonic influences.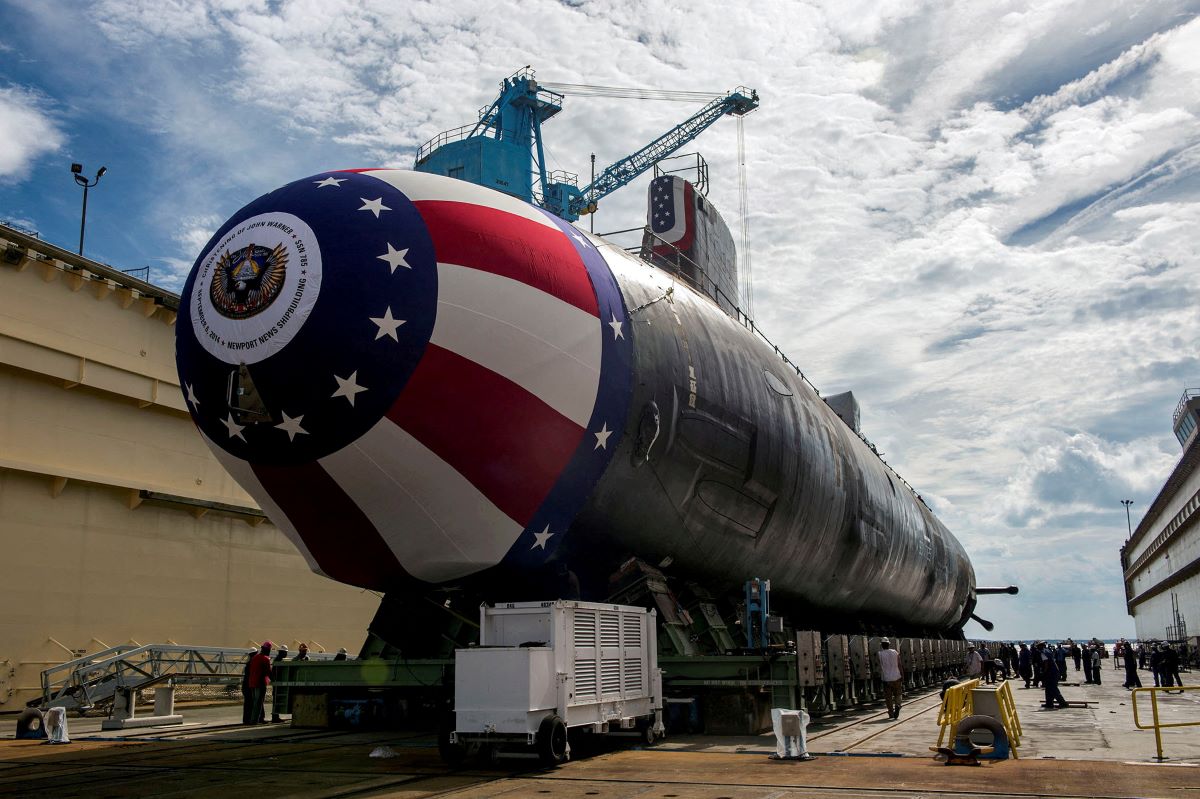 In the first summit meeting under the Indo-Pacific security framework AUKUS, the leaders of the United States, the United Kingdom, and Australia agreed the US and British navies would deploy nuclear submarines on patrols to Australia within four years.
Thereafter, Australia plans to purchase up to five US Virginia-class nuclear-powered attack subs in the 2030s. Canberra will develop its own, new-type nuclear-powered submarines beyond that, in the 2040s, with US and UK assistance.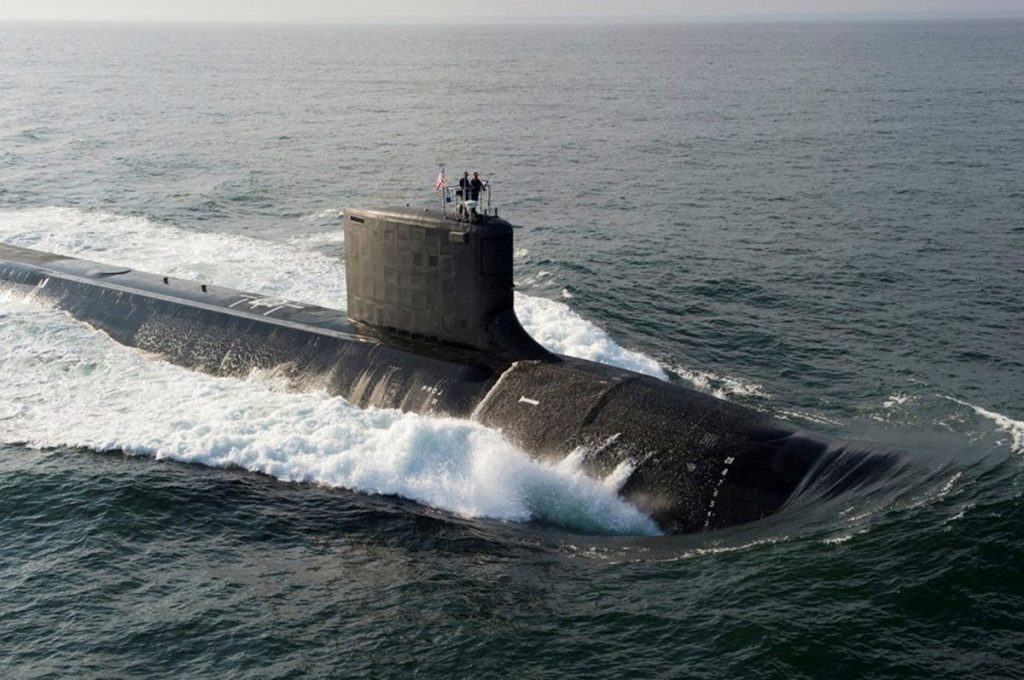 Big US Advantage Over China
China, for its part, is also expected to have the capability to invade Taiwan by 2027. Moreover, Beijing has been making hegemonistic inroads into the Indo-Pacific beyond the East and South China Seas. AUKUS's welcome initiative will enhance deterrence against China through the deployment of US, UK, and Australian submarines in the Western Pacific.
China possesses six nuclear-powered submarines tasked with assaulting enemy ships. It also has six strategic nuclear submarines equipped with submarine-launched ballistic missiles (SLBMs) and 44 conventionally-powered subs.
On its part, the US has 53 nuclear-powered attack submarines, 14 strategic nuclear submarines, and four cruise missile nuclear subs. It has a big advantage over China both in terms of quality and quantity.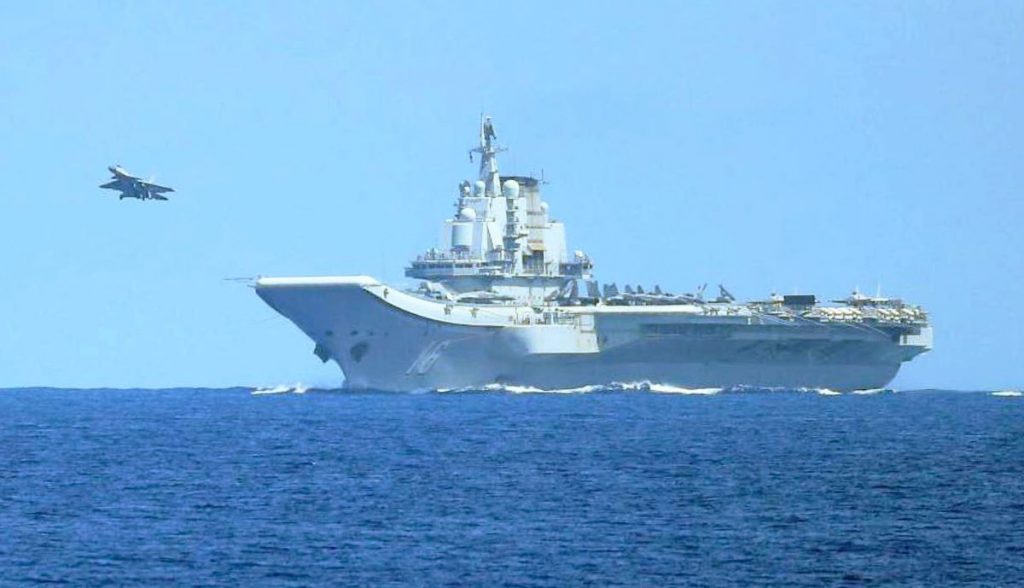 Effective Strategy Against A2/AD
We hope to see a highly effective naval strategy developed with a combination of the US nuclear submarines and the British and Australian nuclear subs to counter China. Beijing's Anti-Access/Area Denial (A2/AD) strategy, of course, seeks to hinder the operations of the US forces in anticipation of a contingency involving Taiwan.
In Australia, following the previous conservative coalition government, the current Australian Labor Party administration of Prime Minister Anthony Albanese is coping rigorously with China. Past Australian governments, however, tended to lean toward China with conciliatory measures emphasizing economic relations with Beijing. For the sake of regional peace and stability, any relapse into a conciliatory line would be undesirable.
'Hub and Spokes' on Wheel
In addition to AUKUS, Japan, the United States, Australia, and India have also formulated the Quad framework for strategic dialogue in the Indo-Pacific region.
For decades after the end of World War II, the Indo-Pacific had no regional security organization similar to the North Atlantic Treaty Organization (NATO). As a result, regional security arrangements took the form of a "hub and spokes" on a wheel. In other words, they consisted of bilateral security treaties concluded by the United States with allies such as Japan, South Korea, Australia, and the Philippines, respectively.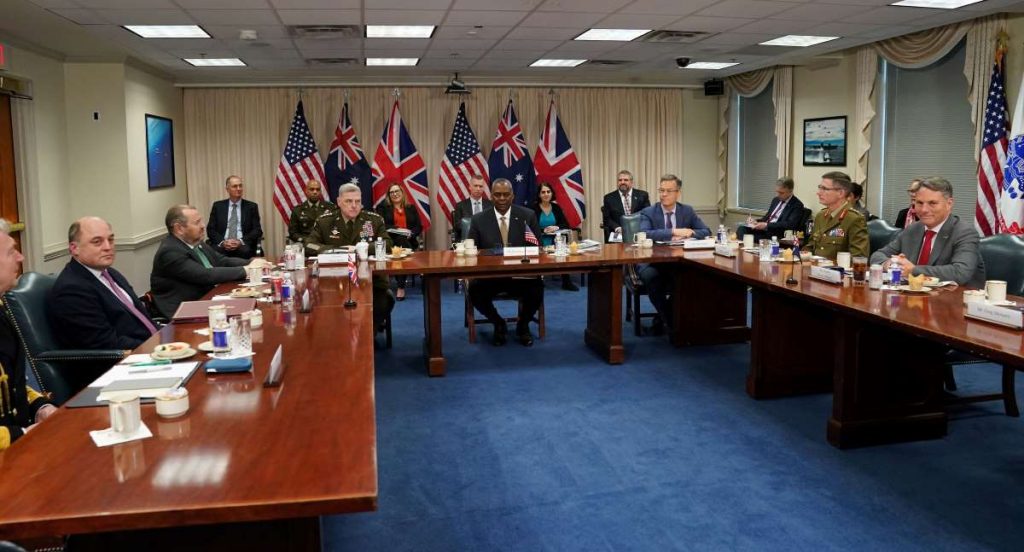 AUKUS-Like 'Networks' Essential
China is strengthening its hegemonistic influences, however. As a result, there is an urgent need for a full-fledged shift to a network regional security structure. This means having the US allies interconnected with each other, like AUKUS.
Japan, for that matter, should make every effort to strengthen its security relations with South Korea and the Philippines into tripartite cooperation. For example, between Japan, the United States, and South Korea, and between Japan, the US, and the Philippines, respectively. This is necessary to expand and beef up cooperation to stand up to the assertiveness of China.
RELATED:
(Read the editorial in Japanese.)


Author: Editorial Board, The Sankei Shimbun