Autumn Colors: Three Easy to Get To Spots for Enjoying Momiji Around Tokyo
Momiji season is halfway over, so hurry up! Check out these three easy to get to spots to enjoy the autumn colors around Tokyo.
Although the season of autumn colors (Momiji) is coming to an end in Tokyo, there are still places where the leaves are at their best. Take time to relax and enjoy the spectacle of colors decking the trees and shrubs while you can.
Japan's northern regions were the first to see autumn colors, with Sapporo flourishing near November 6.
According to Weather News as of November 24, you can see Momiji at its best and brightest until November 29 in Tokyo, where the trees in some areas have already started shredding their leaves.
Where are the best places to view autumn colors? Here are three destinations that can be easily reached in and around Tokyo.


Inokashira Koen
Inokashira Koen is a large park located only 15 minutes from the center of Tokyo. It's perfect for an outing for children and adults alike.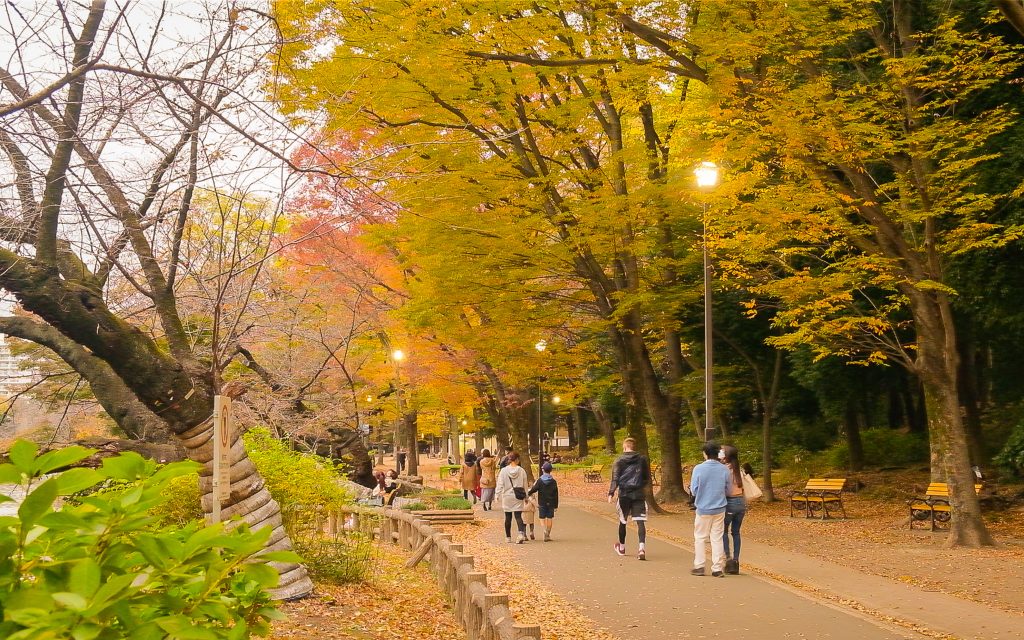 There are a number of fun attractions for everyone to enjoy, including a zoo, a pond with boat rentals from which you can rent swan boats, a cafe, and playground facilities to keep children entertained.
Studio Ghibli's museum, located on the south side of the park, is a must-see destination for anime fans.
On weekends, the park is bustling with street traders, musicians, and artists attracted by Inokashira Koen's hip atmosphere.
As well as Momiji viewing in Autumn, the area fills with people enjoying hanami (cherry blossom viewing) during the late March and early April period. It's popular any time of year, though, and certainly worth visiting.
Best time to visit for autumn colors: Late November to early December.
Nearest train stations: Kichijoji Station (JR Chuo Line, JR Chuo Sobu Line, Keio Inokashira Line), Inokashira-Koen Station (Keio Inokashira Line).
Admission: Entry to the park is free. (Entry fees apply to Ghibli Museum and special exhibits.)


Yoyogi Park
Do you want to enjoy a quiet day of relaxation while remaining close to Shibuya and Harajuku? If you answered "yes," then try heading out to Yoyogi Park for a walk through the autumn leaves.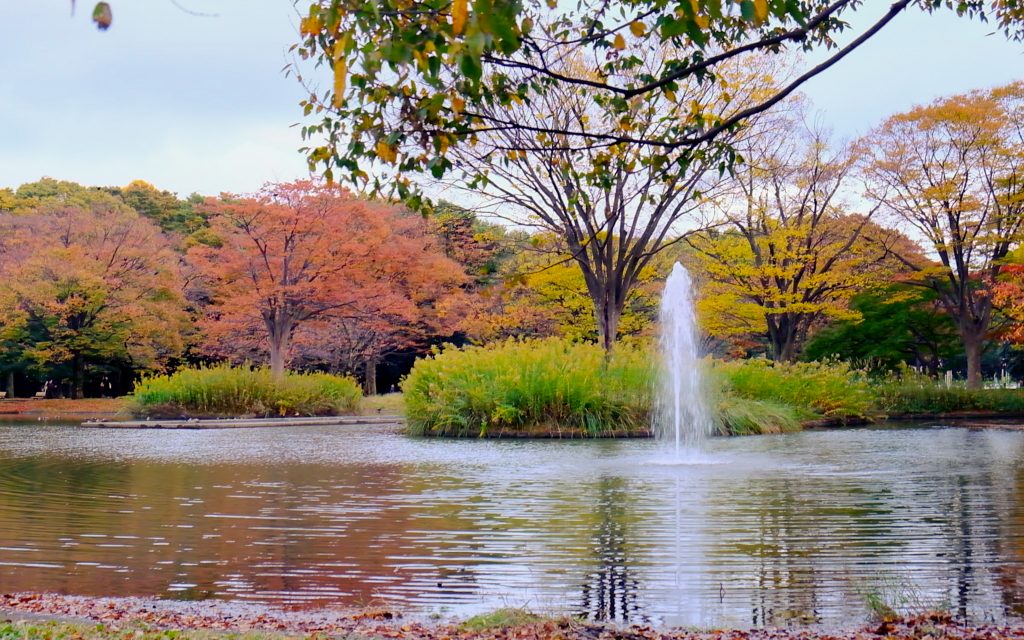 Located in the center of Tokyo, this popular local attraction was the site of Japan's first powered aircraft flight. Later it served as the athletes' village during the 1964 Olympics.
Located on the north side of the Yoyogi Park is a lush expanse of trees with bright red and yellow colored leaves. The spot is ideal for city residents who wish to get away from the city crush or for owners who wish to let their pets run free in the fenced dog run.
There is an open-air stage and event plaza on the south side of the park that plays host to many of Tokyo's large festivals.
Best time to visit for autumn colors: Late November to early December.
Nearest train stations: Shibuya Station (Ginza Line, Hanzomon Line, Fukutoshin Line), Yoyogi-koen Station (Chiyoda Line), Yoyogi-Hachiman Station (Odakyu Line), Harajuku Station (Chiyoda Line, Fukutoshin Line).
Admission: Free.


Shinjuku Gyoen
Before being opened to the public in 1946, Shinjuku Gyoen was originally the private estate of a Japanese daimyo. Today as a public space it is a popular attraction visited by many locals and tourists.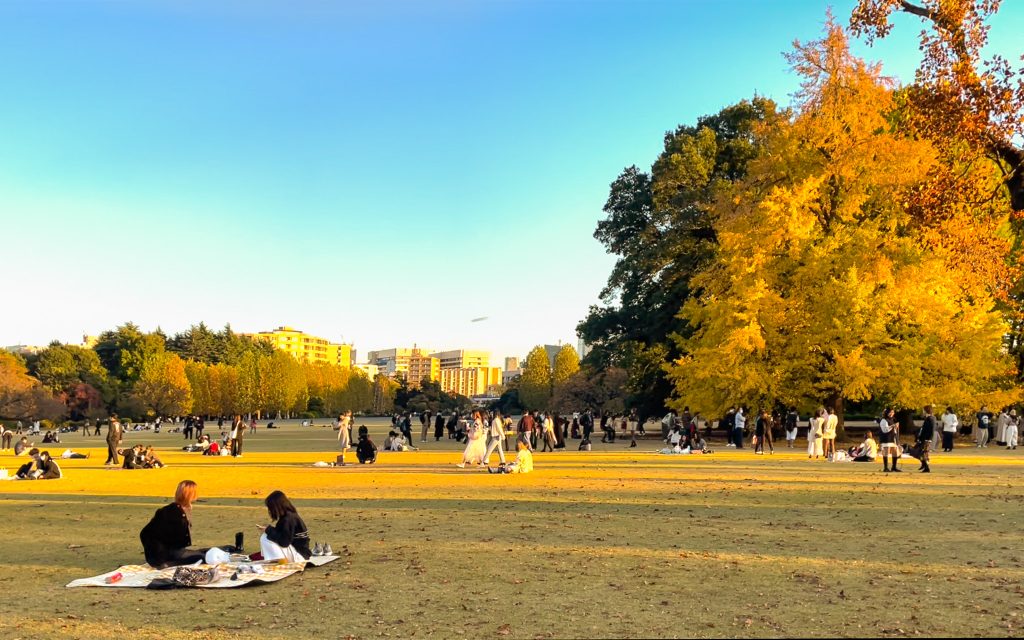 Shinjuku Gyoen boasts some of the most beautiful gardens in the Tokyo Metropolitan area.
Showcasing each of the four seasons, the park is divided into sections, each with a different theme. There is a French garden, an English landscape garden, a botanical greenhouse, and a Momiji-yama (maple mountain).
Shinjuku Gyoen provides a variety of seasonal experiences, but it's especially popular for momiji gari (autumn foliage viewing) and hanami (cherry blossom viewing) gatherings during autumn and spring when the park's scenery changes most dramatically.
Best time to visit for autumn colors: Late October to mid-December.
Nearest train station: Shinjuku-Gyoenmae Station (Marunouchi Line).
Admission: For hours and entrance fees, check here.


RELATED:
Author: Shaun Fernando