Biden to Families of Japanese Abducted by North Korea: 'I Know How You Feel'
The families said the US President's expression of unwavering support "will send a powerful message to the international community."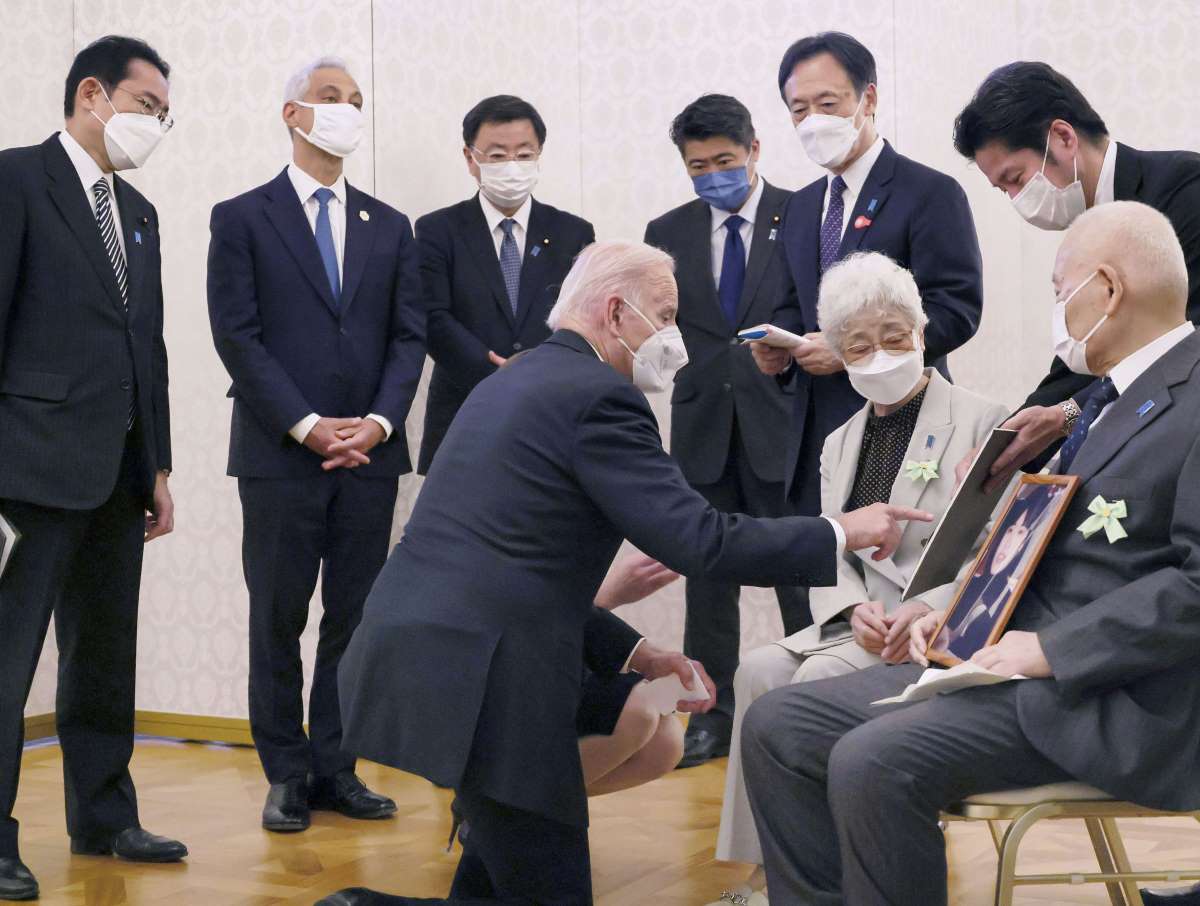 On May 23, families of Japanese citizens abducted by North Korea held a press conference in Tokyo after meeting with United States President Joe Biden.
"I was encouraged by his expression of his unwavering support. This meeting will send a powerful message to the international community," said Takuya Yokota, speaking on behalf of the families of the abductees. He is the 53-year-old younger brother of Megumi Yokota, 57, who was 13 at the time of her abduction.
Biden embraced Megumi's 86-year-old mother, Sakie, and the meeting was "heartwarming" from start to finish, according to Yokota.

Eleven people from eight families participated in the 30-minute visit with the US president, which began before 3:00 PM at the State Guest House in Moto-Akasaka, Tokyo. During Yokota's opening remarks, when he mentioned Sakie's advanced age, Biden approached Sakie, who was seated, and knelt down, explaining his own past, in which he had lost his children to illness and other causes. He also revealed that he always carries photos of his children in his wallet.


A Hug That Helped
At the press conference, Sakie recalled the exchange, saying he was a kind man, and shared his words: "'I understand very well how you feel,'" he told her.

Biden then asked, "May I give you a hug?" and embraced Sakie. He then spoke with each of the family members. According to officials, this individual interaction with the family members had not been planned.

The families have met with four United States presidents including Biden, asking for their cooperation in making progress on the issue and finding a resolution that brings home their loved ones.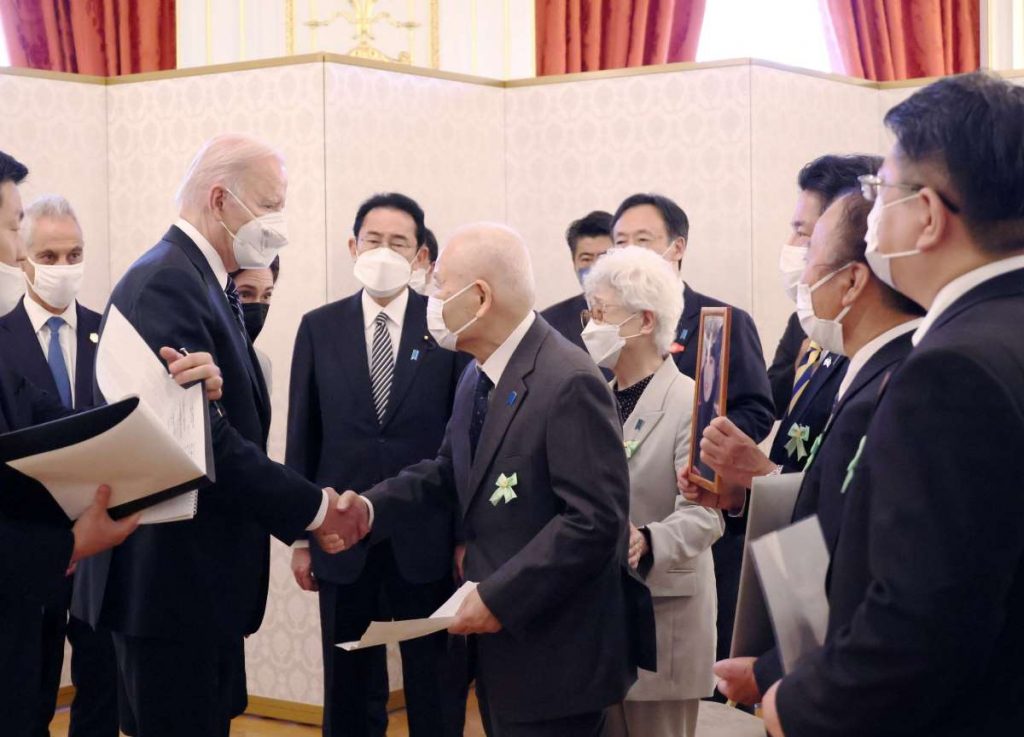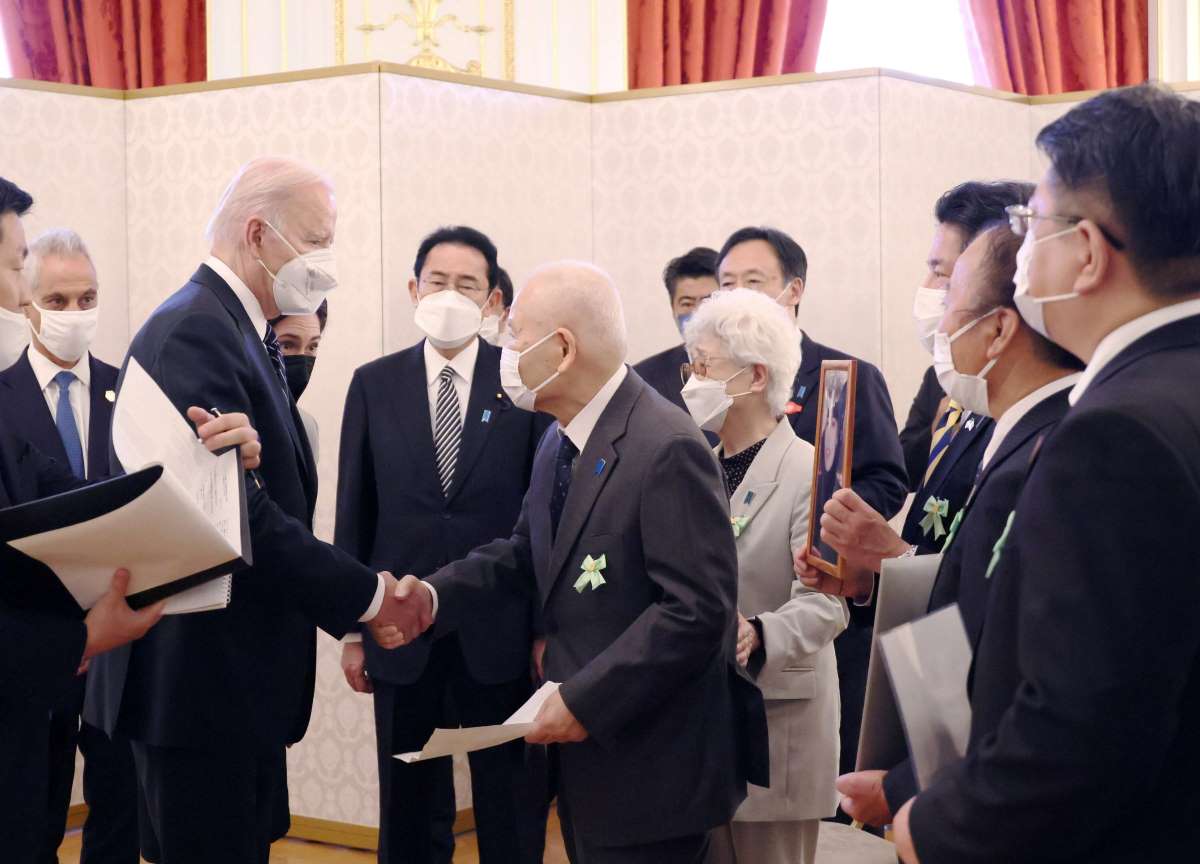 Three Presidents Before Biden
In 2006, President George W. Bush met with the Yokotas in Washington, telling them, "It is heartless for a leader (Kim Jong Il, at the time) to encourage abductions."
Family members met Bush's successor, President Barack Obama, in Tokyo in 2014. He condemned North Korea, saying, "As a human parent, not a politician, I cannot allow this to happen."
Steady efforts to lobby the US government have been well received, leading Obama's successor, then-President Donald Trump to raise the abduction issue repeatedly with Kim Jong Un, chairman of the Workers Party of Korea, in the US-North Korea summit meetings. President Trump further expressed his determination to help in the fight to bring home the abductees by sending a handwritten letter to the families.

Kenichi Ichikawa, the 77-year-old brother of Shuichi Ichikawa, 67, who was 23 years old at the time of his abduction, also spoke at the press conference that day. "I think the United States understands the family's long-standing suffering," he said, appealing to the Japanese government to "take all possible measures and demonstrate that Japan is a sovereign nation."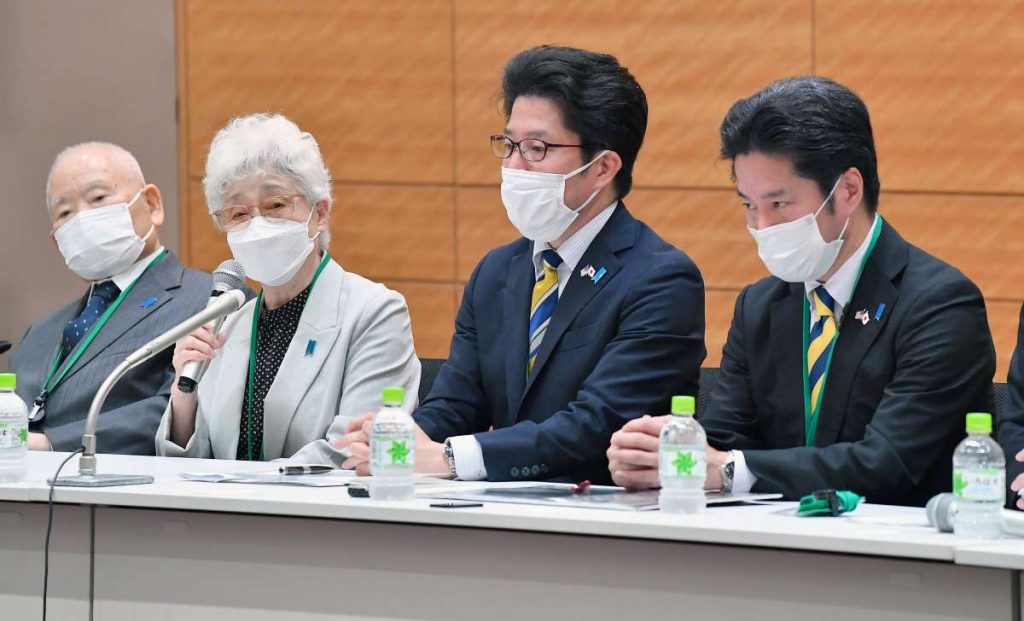 Demonstrating Initiative for a Resolution
There is a common belief among the family members that the Japanese government should be the main actor in and demonstrate the initiative to resolve the abductions.
Since the return of the five victims to Japan in 2002, no clear progress has been achieved. Since the meeting with President Trump in 2019, two former representatives of the family association have died: Megumi's father, Shigeru Yokota; and Shigeo Iizuka, whose sister Yaeko Taguchi was 22 at the time she was abducted and is now 66. They never got to see the smile of their loved ones who are still detained in North Korea, nor did many other family members of abduction victims.

Koichiro Iizuka, the 45-year-old eldest son of Yaeko Taguchi, said: "It has been about six months since our previous representative, Shigeo Iizuka, passed away. But we have no idea what the Japanese government has done during this time. We also have no idea how they are viewing the gravity of the loss of the abductees' families."
"We will know how serious Prime Minister Fumio Kishida is [about actually resolving the abductions] soon. The COVID-19 pandemic is settling down," he noted, calling once again for concrete communication and efforts to reach out to North Korea.


RELATED:
(Read the report in Japanese at this link.)


Author: The Sankei Shimbun