Released: Carlos Ghosn Granted Bail on Third Try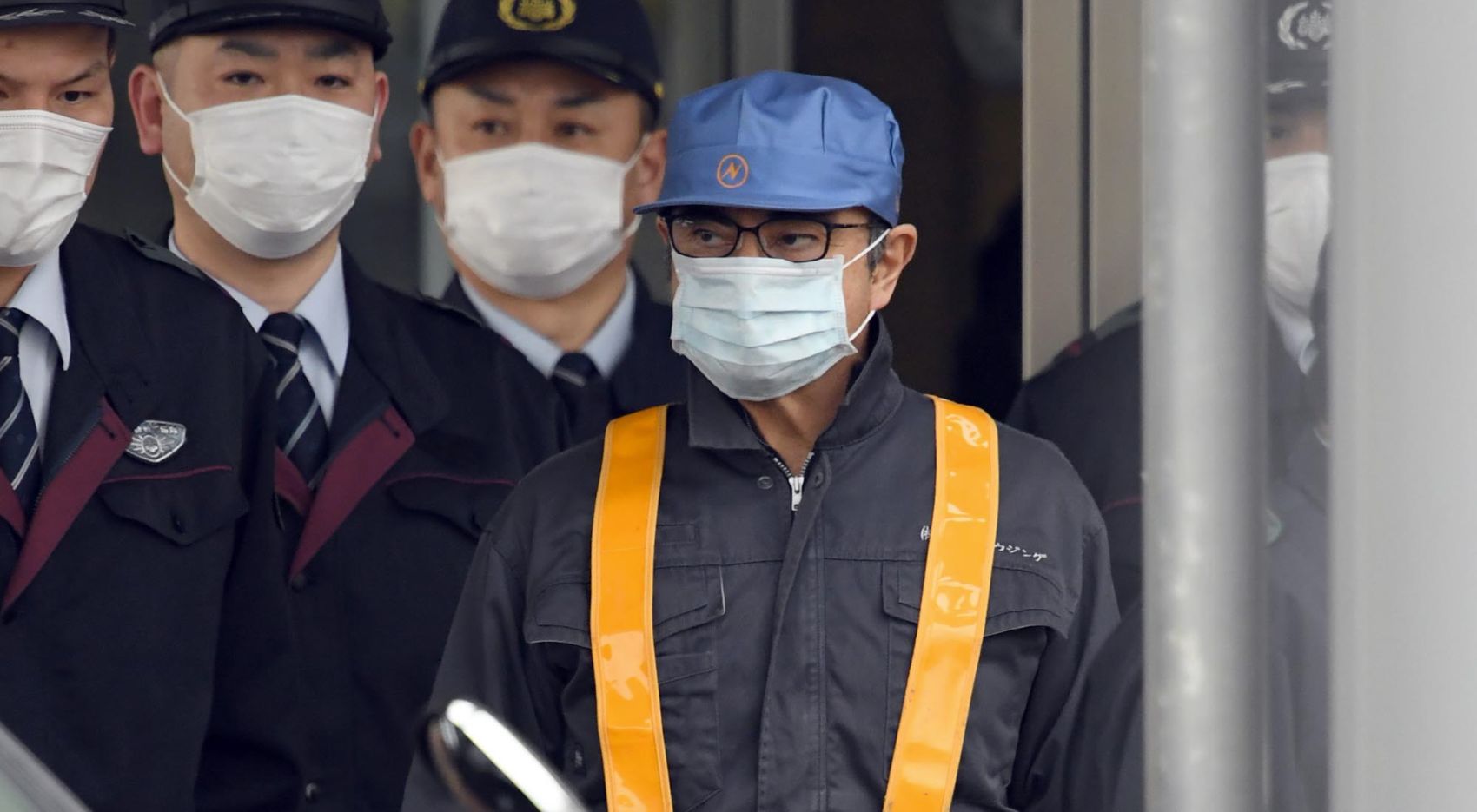 Carlos Ghosn, the 64-year old ex-chairman of Nissan Motor Co. Ltd. arrested last November 19, 2018 when he arrived in Japan and detained since by prosecutors for alleged financial wrongdoing, was released on bail on March 6.
The Tokyo court granted Ghosn release on bail of ¥1 billion JPY ($8.9 million USD) and other conditions following his lawyers third's application,
The Tokyo prosecutor appealed the district court's decision on the afternoon of March 5. However, the decision was upheld and after a delay due to the impossibility of moving funds for bail on the same day, Ghosn was released the afternoon on March 6.
Appearing at the Foreign Correspondents' Club of Japan the day before bail was approved, Junichiro Hironaka explained that Ghosn's legal team had taken the approach of offering harsh terms for bail to quell the fears of the court in the face of the prosecutor's argument that Ghosn would use his freedom on bail to destroy evidence.
The conditions of bail, explained Hironaka, include the obligation that Ghosn remain in Tokyo and that a security camera be installed at the entrances and exits to the building where he will be staying. Ghosn also is not allowed to go abroad, his phone and computer cannot be connected to the internet, and he will only be able to interact with his legal counsel.
Hironaka commented on March 5, "With harsh terms, our request for bail was approved by the court. I am pleased that the early bail was granted."
Although there is legal precedent for granting bail, this is considered a relatively rare example in the Japanese legal system.
Ghosn's defense lawyers previously applied for bail twice in January, but the application was dismissed both times. The former chairman of Nissan's defense strategy changed on February 13, when he switched from former prosecutor Motonari Otsuru to Tokyo lawyer Junichiro Hironaka.
Hironaka is a hotshot lawyer known to have secured the acquittal of defendants in several high profile cases, including the case of senior Japanese lawmaker Ichiro Ozawa on financial misconduct charges. Hironaka's team applied for bail just two weeks after taking over Ghosn's defense on February 28, and bail was finally granted on March 5.
Known for his combative style which earned him the nickname of "the razor", the previous day the lawyer told press at the Foreign Correspondents Club of Japan on March 4: "I am now 73 years old; however I want to test how sharp my razor still is."
Media outfits in Japan have also speculated that international pressure regarding the case might have played a role in Ghosn's early release. The case has gotten extensive coverage abroad, including much international criticism of Japan's refusal to allow legal counsel to be present during interrogations and long-term detention in a civil case where the charges have been denied. An investigative official from the Prosecutor's office commented "They must have wanted to give bail quickly. I didn't think this situation would have such an impact.
Carlos Ghosn was arrested on November 19, 2018, for alleged financial misconduct and misreporting of his income on financial statements. He was re-arrested on December 21 2018 while in detention on the additional charges of aggravated breach of trust, dashing hopes that he could be freed before Christmas. His detention to date by Tokyo prosecutors was 108 days.
Following his arrest, Ghosn was ousted from his chairmanship at both Nissan Motor Co. Ltd. and Mitsubishi Motors Corporation. Subsequently, he resigned as chairman and CEO of French car maker Renault on January 24.
According to the indictment, Ghosn is accused of conspiring together with former Nissan board member and representative Gregory Kelly (62 years old) for underreporting income between between 2010 and 2017 by approximately ¥9.1 billion JPY ($81.3 million USD).
It is alleged that with nearly ¥2 billion JPY gained through private investment, the loss in stock value was then transferred to Nissan stocks. The guarantor for this transaction between June 2009 and March 2013 was an acquaintance in Saudi Arabia, who then allegedly received funds from a Nissan subcompany in the amount of ¥1.3 million JPY ($14.7 million USD).
Prosecutors are also investigating Carlos Ghosn on the suspicion of illegally transferring Nissan funds to distributors in Oman and Lebanon.
Hironaka decided to take over Ghosn's case despite the charges, saying that he sees various aspects of the Nissan allegations and prosecutor's case as suspect.
"It's strange to me that the company chose to report those allegations to the prosecutors as criminal acts at this moment" recounted Hironaka. "With allegations going back 10 years, the company should have known about it" he told the press on March 4.
In the meantime, Ghosn 's defense team is said to be considering whether to hold a press conference following Ghosn's release on bail.
The case is still in the pre-trial stage and the trial itself is not expected to take place until this autumn or later.
Click here to read more about the Carlos Ghosn arrest and controversy.
Author: JAPAN Forward