China's Belt and Road Initiative is Wuhan Virus' Major Casualty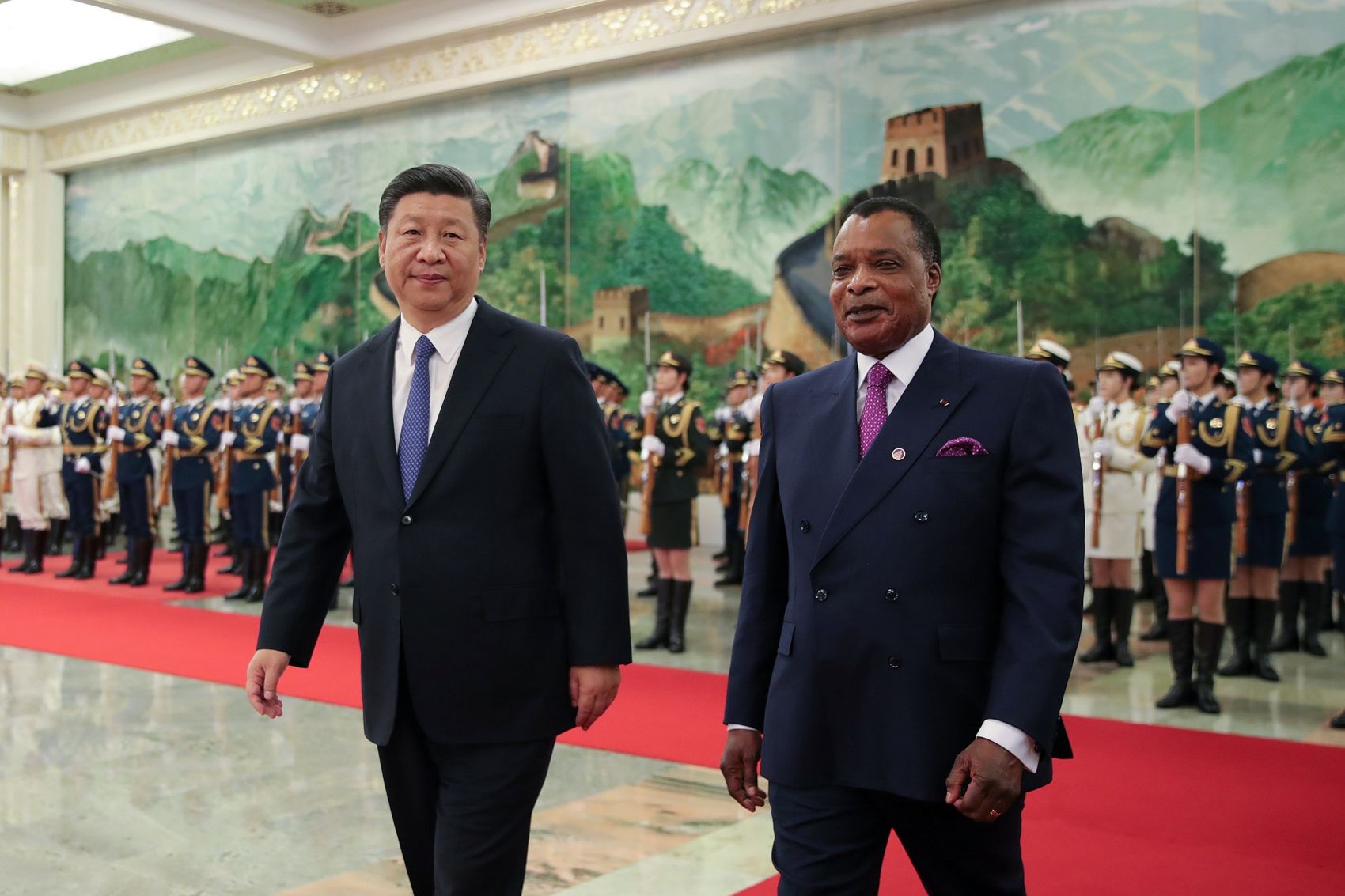 Chinese Premier Li Keqiang (front, 3rd L), who is on an official state visit, waves from a tour van shortly before driving out for a game drive at the Nairobi National Park in Kenya, May 10, 2014. REUTERS/Noor Khamis/File Photo
Map- China's Belt and Road Initiative. China hopes to take control of Indian border area for better access to Pakistan
China's overambitious Belt and Road Initiative (BRI) (一带一路) is likely to hit a major financial roadblock. The Wuhan virus that has brought the entire world to a standstill and caused unequaled economic catastrophe and social commotion has begun to cast a shadow on China's initiative for global hegemony.
There are 138 countries that officially signed up to the BRI, which seeks to connect Asia with Africa and Europe via land and maritime networks along six corridors under China's influence. Almost 68 countries among them are small, poor, developing nations having the weakest sovereign credit ratings globally, as per Standard & Poor's, Moody's, and Fitch Ratings. Cumulatively, they display an annual economic output of roughly $25 trillion USD spread across East and Southeast Asia, Central and South Asia, West Asia and Africa, and Europe and Eurasia.
As a direct fallout of the Wuhan virus crisis, Beijing has begun receiving a long list of applications asking for debt relief, owing to the virus-led financial crisis.
China seems to be caught in a difficult bind. The Chinese Communist Party (CCP)-led People's Republic of China ― a one-party authoritarian mercantilist state ― is increasingly being held responsible for floundering in taking critical initial preventive steps to stop the spread of the deadly virus, and for failing to reveal and share information about the same. The Chinese leadership sealed every possible pore through which vital information could have leaked out and blocked warnings raised by a handful of Chinese doctors and health workers in Wuhan.
The entire world has been going through some sort of lockdown for over two months now. As a consequence, most developing countries that signed up for Xi Jinping's 2013 dream BRI project are facing an unprecedented financial crunch. Naturally, this has resulted in demands for relaxation, renegotiation, and rescheduling of payments due to China vis-à-vis BRI-related loans undertaken by their countries.
China is reportedly considering suspension of interest payments on loans. However, it has signaled that it is not willing at all to study the option of forgoing the entire debt amount.
The fact that Beijing has yet not come up with an official plan to deal with this large-scale economic fallout that can potentially dent Beijing's larger strategic game plan across Asia, Europe, and Africa is testament to its abject failure to see through the entire trajectory of this self-created global catastrophe.
China's Predatory Economic Behavior
Ever since the BRI was unveiled, China has carefully projected and sold the idea of the BRI as a "win-win global connectivity project" with institutions such as the China Development Bank, Export-Import Bank of China, and Agricultural Development Bank of China spearheading billions of dollars in lending for infrastructure projects spread across several continents. According to an RWR Advisory consultancy group prediction, the total announced lending by Chinese financial institutions to BRI projects since 2013 has been $461 billion USD.
The Global Times, a daily tabloid published under the auspices of the CCP's People's Daily, has often advocated that BRI loans are "not to be confused with large-scale aid programs." It said: "The BRI is an assemblage of cooperative projects focused on communication, sharing and working collectively to achieve mutual benefits and a win-win result. Through China's initiatives and generous investment support, many countries have realized their development aspirations while reinvigorating each nation's unique potential."
The G20 leaders endorsed the "G20 Agenda toward a More Stable and Resilient International Financial Architecture" as part of China's 2016 G20 presidency. This agenda was carried forward in 2017 to include "G20 Operational Guidelines for Sustainable Financing," which provided a detailed, multifaceted approach to improving debt sustainability and debt restructuring processes. However, it is widely known that China provides debt relief on an ad hoc, case-by-case basis, while choosing to abstain from multilateral approaches to debt relief.
A few years into the BRI project, Beijing began being heavily criticized for its "predatory economic behavior" and hard-bargain negotiations with poor developing nations. Perhaps the Chinese assessment was that its interests were better served outside the ambit of the G20, given that it had cultivated more than adequate leverage bilaterally with many individual nation-states to further its mercantilist and strategic agenda.
Tajikistan and Sri Lanka provide two relevant cases in point, among many more. In the first, China negotiated a deal with Tajikistan in which it reportedly agreed to write off an unknown amount of debt owed by Tajikistan in exchange for around 1,158 square kilometers of disputed territory. In the second case, when Sri Lanka was unwilling to service an $8-billion loan at 6% interest, used to finance the construction of the Hambantota Port, China in July 2017 bargained for a debt-for-equity swap accompanied by a 99-year lease for managing the port.
International Hostility, Internal Strains
The mounting and intensified wave of global hostility against China in reference to the Wuhan virus pandemic is raising alarm bells inside China. The Xi Jinping administration appears extremely wary of the fallout of this unparalleled incident, which has not exactly turned out the way perhaps Xi's administration and the CCP had anticipated.
According to a recent news service story, an internal report was drawn up and presented in the first half of April by the China Institutes of Contemporary International Relations (CICIR), a research institution affiliated with the Ministry of State Security, China's highest intelligence body advising the government on foreign and security policy matters. The findings were reportedly presented to CCP Chairman Xi Jinping and other senior leaders and officials. It concluded that today the anti-China sentiment, the world over, is nearly as strong as at the time of the 1989 Tiananmen Square massacre.
The imminent and building backlash appears headed towards jeopardizing China's key strategic infrastructure investments running through the entire BRI network, stretching between the Silk Road Economic Belt and the 21st-century Maritime Silk Road, thus ensuring one facet with substantial certainty. Xi Jinping's own standing within the CCP and his grand centennial plan to commemorate the 100th anniversary of the CCP's founding in 2021 is in deep crisis and under immense strain.
Nearly five months into the Wuhan virus crisis, China is standing at the crossroads, struggling to face a world whose voice is becoming increasingly louder in questioning the CCP-governed nation about the deadly virus that has caused unprecedented devastation, death, and destruction.
It remains to be seen exactly how Beijing will manage to quell brewing domestic anger inside Wuhan (and Hubei at large) and other provinces, while simultaneously attempting to rescue the fast-deteriorating strategic equations with countries critical to the BRI roadmap.
Author: Monika Chansoria
Dr. Monika Chansoria is a Senior Fellow at The Japan Institute of International Affairs in Tokyo and the author of five books on Asian security. The views expressed here are those of the author and do not necessarily reflect the policy or position of The Japan Institute of International Affairs or any other organization with which the author is affiliated.