[Corona ni Makeruna] Japan Living With COVID-19ーWith the Help of Robots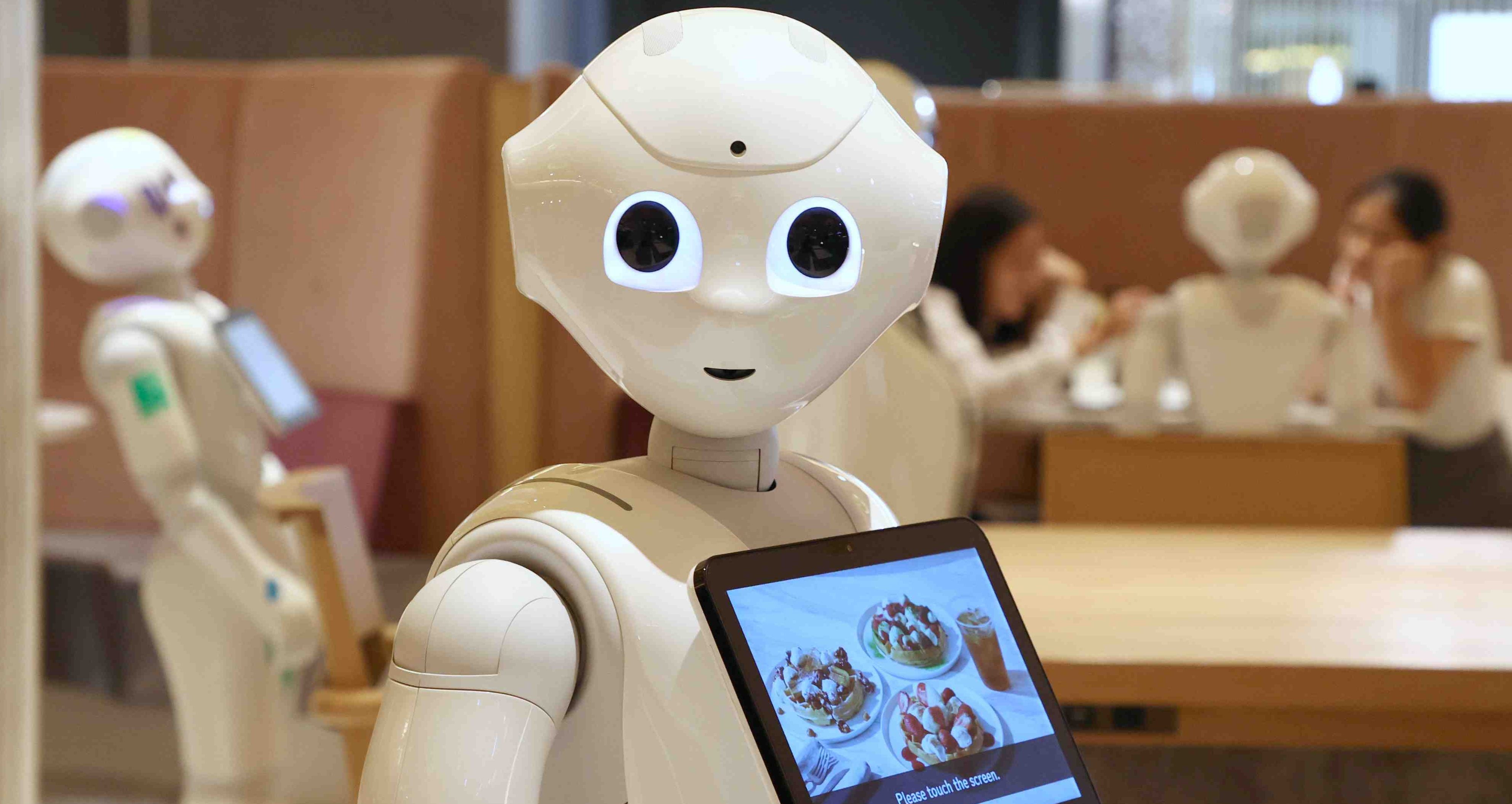 In the time of COVID-19, we are all becoming more anxious about interacting with others. What if inadvertently the shopkeeper at the supermarketーor your colleague at the factoryーinfects you with the virus?
To fight this natural fear, the use of robots to minimize contact with others and reduce the risk of COVID-19 infection has been trending in Japan.
The avatar robot "OriHime" jointly developed by the Nippon Foundation and Ory Laboratory Co. Ltd., serves guests in the avatar robot cafe
Mos Burger is a local burger chain that puts a Japanese spin on a fast food joint. The Osaki (Shinagawa-ku) outlet is putting its own spin on the chain, even in terms of infrastructure. It has started using OriHime, a small robot which can be controlled remotely, to serve customers. For shop assistants who might feel anxious about going to work because they take care of small children, or maybe care for someone in their family, assisting customers through OriHime reduces their risk and they can still carry out their job duties.
ORBIS Inc., a cosmetics company, has introduced a robot in the backlines of their business instead. In order to reduce the toll on staff that comes from manning the logistics center, the firm has started using hundreds of Automated Guided Vehicles (AGV) which, after being programmed, carry specified merchandise from point A to point B. The Kisai Logistics center in Kazo, Saitama Prefecture, has taken this step as a means of increasing shipping capacity and combating shipping delays while employees were staying home more because of the virus.
Of course, there is also the example of Pepper PARLOR Café, in Tokyo's Shibuya ward. Opened in 2019, and specializing in waffles and coffee, the remarkable trademark of the establishment is its very special host: Pepper the robot.
Guests can enjoy their beverages and delicacies while talking with the robot. And, "NAO" the robot that dances to music for everyone's entertainment is also known to make special appearances.
In a time when any measures are welcome to fight COVID-19, might the pandemic be an impetus to introduce robots further in our lives?
(Click here to read the related article in Japanese).
RELATED READS:
With 'Tokyo Robotics Collection' Japan Pushes Towards Use of Robots in Society
[Hidden Wonders of Japan] Robots Welcome COVID-19 Patients at Japanese Hotels
Toyota Reveals Robots for 2020 Paralympic Games, with Interactive Olympic and Paralympic Mascots
BOOK REVIEW | 'How Human is Human? The View from Robotics Research' by Hiroshi Ishiguro
Expecting an Order in Japan? A Delivery Robot Will Come Knocking on Your Door
Author: JAPAN Forward