DIALOGUE | Should Japanese Prime Minister Shinzo Abe Talk One-on-one with North Korea's Kim Jong-un?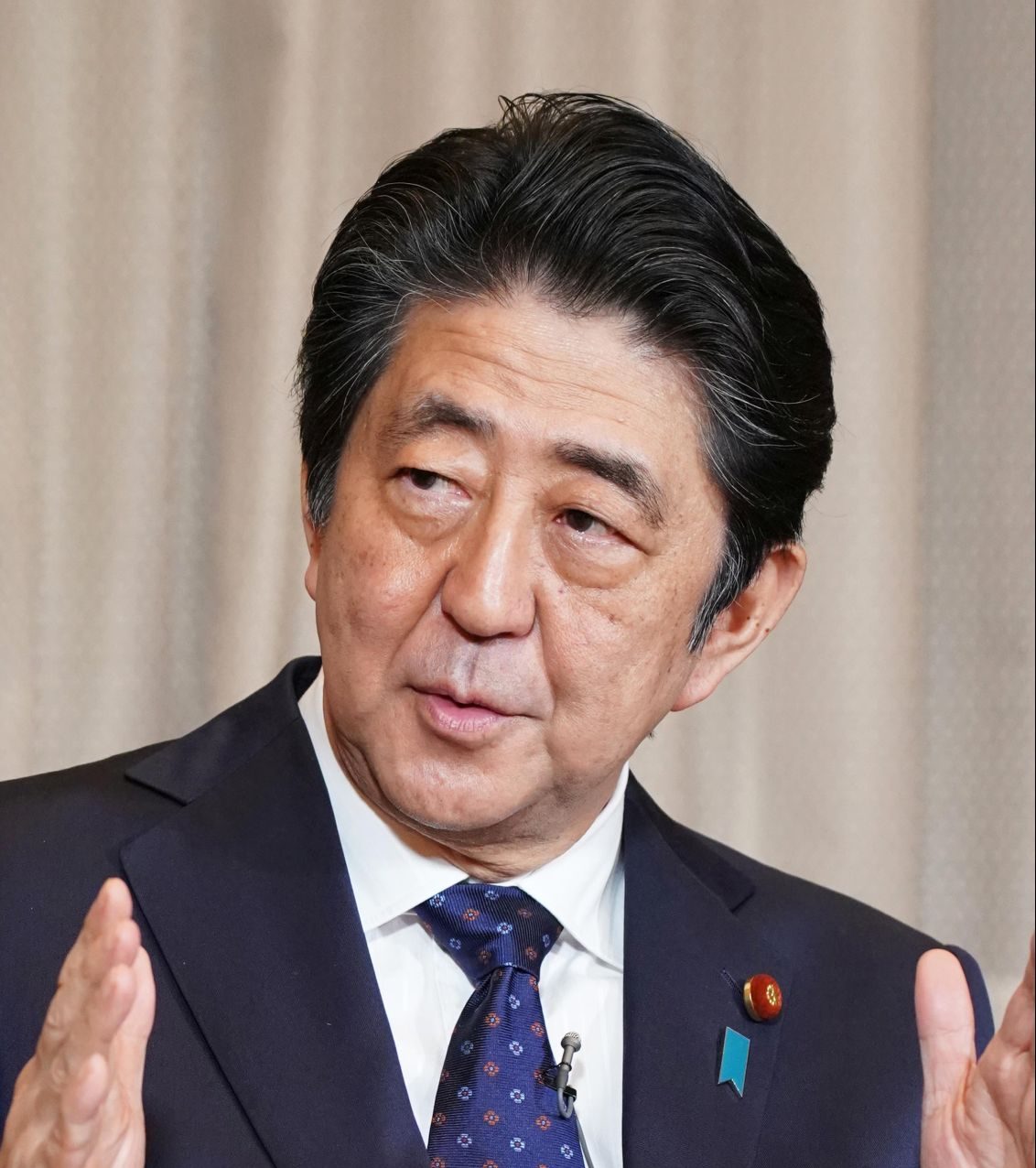 (Second of Three Parts)
Part 1: Prime Minister Shinzo Abe, Violinist Ryu Goto Find Common Resolve to End Abduction Issue
The following is the second installment of a special three-part series on the New Year dialogue between Japan's Prime Minister Shinzo Abe and world-renowned violinist Ryu Goto, moderated by Ms. Yoshiko Sakurai on behalf of The Sankei Shimbun and JAPAN Forward.
Ms. Sakurai: More than 20 years have passed since we first learned Japanese victims were abducted by North Korea, and it seems now we are closer than ever to resolving the abductions, aren't we?
Prime Minister: The summit talks in Singapore between U.S. President Donald Trump and North Korean leader Kim Jong-un in June last year marked a major change. I am determined to seize this opportunity and have a face-to-face meeting with Kim Jong-un, chairman of the Workers' Party of Korea, North Korea's ruling party, to reach a resolution of the abductions issue.
Mr. Goto: I think absolutely this is a great opportunity to find a way to resolve the issue. Unlike the United States, though, it is impossible for Japan to exercise pressure on North Korea by means of military might. However, imposing more sanctions, even if done in collaboration with many other countries, also might have little influence on Pyongyang as North Korea has become accustomed to international sanctions aimed at its economy over the past many years.
What should be taken into account is that respective countries have diverse expectations when it comes to North Korea. For instance, the United States would like the remains of U.S. soldiers who fought in the Korean War returned to the United States. I think it would be difficult, given this situation, to have a joint position based on Japan's goal of bringing home the Japanese abduction victims.
Japan and the United States share very deep and warm relations. There are other countries, though, such as China and Russia, whose priorities with North Korea are diametrically opposed to Japan-U.S. interests. In my view, North Korea would not be responsive to Japan's views unless there are direct bilateral talks with Pyongyang. Otherwise, Japan would be certain to have no other alternative than to sit in the negotiations between North Korea and other countries and hope its own strong views receive attention.
Prime Minister: Regarding this matter, I have explained the issues involving North Korea in my talks with the leaders of more than 100 countries so far. Among them, European countries do not perceive a military threat from Pyongyang and perhaps therefore have little interest in North Korea. Although Europeans have been sympathetic toward Japan's woes due to the abduction issue, most of their leaders had little awareness of the abductions before I spoke with them, perhaps regarding the issue as somebody else's problem.
Now, however, many more countries have committed themselves to supporting Japan on this. I also explained North Korea's abduction of Japanese citizens in detail to the members of the Group of Seven (G-7) advanced industrialized countries.
The year before last, under Japan's leadership, a resolution to impose extremely harsh sanctions against North Korea was adopted by the United Nations, with both Russia and China voting in favor. Under the provisions of the U.N. resolution, this country also has played a leading role in curtailing North Korea's illicit maritime activities, along with the U.S., Great Britain, Australia, and New Zealand. This includes the dispatch of Japan's Maritime Self-Defense Force to the Sea of Japan and elsewhere to stem the "illegal ship-to-ship transfers" of goods with North Korean-flagged vessels barred by the resolution.
It seems North Korea is now finding it must cooperate with the demands of the international community. Japan has been able to come this far, thanks to the relations of mutual trust between Tokyo and Washington based on our bilateral alliance. I think, however, as Mr. Goto correctly points out, a breakthrough resolving the abduction issue cannot be achieved without a head-to-head meeting between Tokyo and Pyongyang.
Mr. Goto: To be sure, North Korea is obviously a dictatorial regime, so I think sanctions alone are unlikely to bring enough pressure to bend Pyongyang's will. In the event it is willing to compromise, most likely it will be calculating what it can obtain in return from Japan. However, until such time as all of the abduction victims are returned home, such a deal might be very difficult.
Ms. Sakurai: Although it may not have reached the ears of the dictator directly, we have continuously requested that North Korea immediately return all of the abduction victims to Japan.
Mr. Goto: I think there is a way for our message to reach him. However, rather than the feelings of the abduction victims, the way to reach Kim, the supreme leader of the Korean Workers' Party, would be to use his desire to transform his country's economy and thereby become its "savior." Therefore, I think he would lend his ear if the incentives offered are tailored to his own desires.
Prime Minister: I think so, too. We are ready to relax our current sanctions against Pyongyang only if it acts judiciously. If the nuclear, missile, and abduction issues are settled in a comprehensive manner, Tokyo and Pyongyang would then be able to proceed with tasks of settling the unfortunate past between the two countries and normalize our diplomatic relations.
South Korea, for that matter, normalized its relations with Japan by concluding the Japan-Republic of Korea Basic Treaty in 1965, which led the South to accomplish spectacular economic growth based on Japan's assistance. North Korea, if able to normalize relations with Japan, will be able to realize its own dream of economic growth, such as was the case for South Korea. I would like to see North Korea make such decision for the benefit of the North Korean people.
Mr. Goto: Wouldn't it be great if you, Prime Minister, could convey that suggestion up-front to Chairman Kim?
Ms. Sakurai: As there is a diversity of leaders in the world, the task of steering diplomatic policies is difficult, isn't it?
Prime Minister: U.S. President Trump expressed an "America First" policy, triggering various arguments, with their pros and cons, within and outside the United States. It is quite reasonable, however, for leaders of the world to think first of their own country's national interests. But, at the same time, all parties must abide by the jointly established rules. If each individual country always acts in a self-centered way, the international community will be unable to grow and the world will be destabilized. In the end it becomes detrimental to the interests of their own country. In my view it is a basic principle that all countries should live up to the internationally-established rules.
Ms. Sakurai: The world today has been split into two rival groups: one observing the rules and the other holding them in disregard. The changes taking place at home and abroad may be the greatest since the Meiji Restoration (1868).
Mr. Goto: I think it is very challenging to figure how to respond to those countries not playing by any rules. While those countries which strictly abide by the rules risk being sidestepped, those countries failing to follow the rules are certain to be caught and eventually pay the price. Although Japan has been regarded highly by the world in many respects, in the end how it is assessed by its counterparts in the world will hinge on the power it brings to its relationships.
(To be continued)
(Click here and here to read the articles in Japanese.)
Author: The Sankei Shimbun and JAPAN Forward