Do Experts Think China is Preparing for War?
Xi Jinping's provocative statements and war preparedness efforts such as the opening of recruitment centers in China all indicate escalating belligerence.
From Eurasia to the Indo-Pacific, not a day goes by without news of the downward spiral of relations between the United States and China.
Furthermore, according to an American newspaper, China exported more than $12 million USD worth of drones (unmanned aerial vehicles) and parts to Russia, which is running out of weapons. Is an "unholy alliance" of dictators threatening to push free societies like Japan to the brink?
Timeline of Developments in 2023
February

22: Russian President Vladimir Putin Meets with Wang Yi, China's highest diplomat and member of the Chinese Communist Party's Politburo Standing Committee, in Moscow.
24: China announces a 12-point "peace plan" on the war in Ukraine.

March

17: The International Criminal Court issues an arrest warrant for Putin on war crime charges.
20-22: Chinese President Xi Jinping visits Moscow to meet Putin. In a joint statement, they stress their opposition to the US-led efforts to "encircle" China and Russia.
21: The New York Times reports that China exported more than $12 million USD worth of drones and parts to Russia in the year since Russia's invaded Ukraine.
25: In an interview on state television, Putin announces his decision to deploy tactical nuclear weapons in Russian ally Belarus.
30: Chinese Defense Ministry spokesman expresses Beijing's intention to conduct joint military exercises and "combat readiness" joint patrols with Russian naval and air forces.
An 'Unholy Alliance'
Chinese military aircraft crossed the median line in the Taiwan Strait as Taiwan's President Tsai Ing-wen was visiting New York in the US. Suspiciously, the two events coincided with Beijing's agreement to receive Japanese Foreign Minister Yoshimasa Hayashi. Could this be a ploy to cause division between Japan and Taiwan?
Meanwhile, when Prime Minister Fumio Kishida paid a surprise visit to Ukraine on March 21, Russia flew two bombers over the international waters of the Sea of Japan to express its displeasure. Since then, Russia has continued to test-fire anti-ship cruise missiles from the waters near Vladivostok toward the Sea of Japan.
Orville Schelle uses the geopolitical term "unholy alliance" to describe the assembly of autocratic states led by China. Schelle is the Director of the Center on US-China Relations at the Asia Society, a global NPO.
According to Schelle, the looming threat to free societies comes not only from China and Russia's bellicosity, but the "unholy alliance" of autocratic states such as Iran, Syria, Belarus, and North Korea.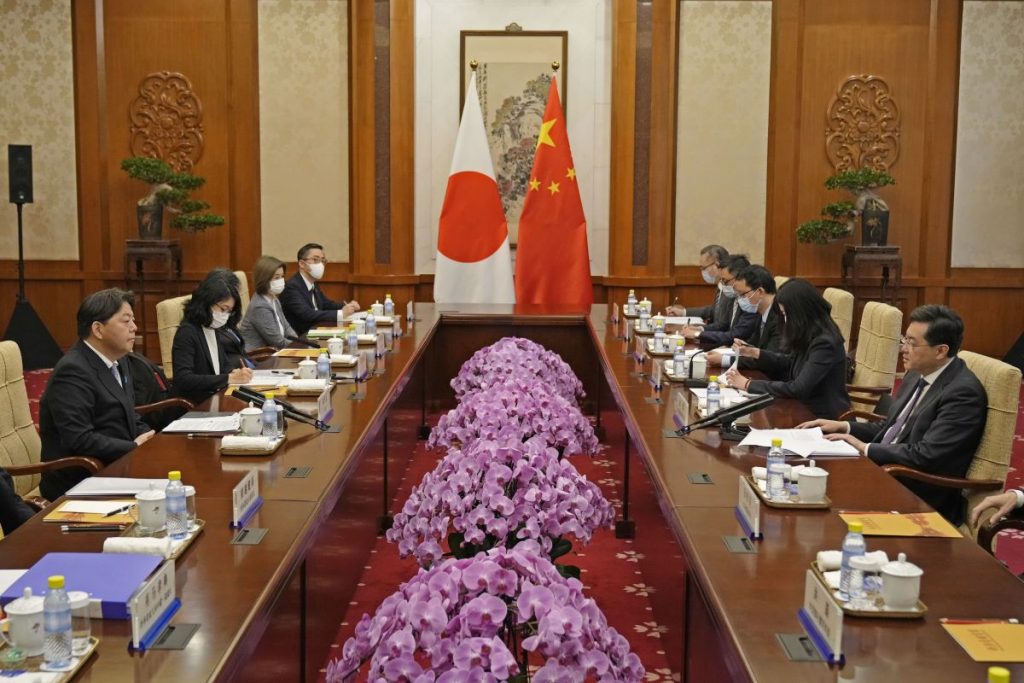 Russia's Accomplice or Bona Fide Mediator?
Chinese President Xi Jinping has agreed with Russian President Vladimir Putin to put an end to US hegemony and its role as the leading force in the international order. In its place, he aims to build a "new model of major-power relations."
Even if Russia becomes weak and isolated from the international community, Xi believes it will suffice as a partner as long as it remains reliant on China.
From Beijing's perspective, Russia presents a worthy axis to fight the common enemy, the United States, which Putin regards with strong hostility due to the expansion of the North Atlantic Treaty Organization (NATO). This is because Russia's invasion of Ukraine will be helpful in depleting America's military resources and diverting its attention away from Beijing.
Therefore, Xi's visit to Moscow could be a move to express support for a belligerent pawn. At any rate, Xi's purpose was not to restore peace in Eurasia, but to make a long-term investment in China's quest to challenge the US.
The International Criminal Court issued an arrest warrant for Putin just days before Xi arrived in Moscow on March 20. This means that Xi knowingly shook hands with a man who was officially indicted as a war criminal for his role in Russia's aggression against Ukraine.
Needless to say, China is tarred with the same brush as Russia in its disregard for international justice. Therefore, it does not consider its association with a war criminal to be a problem. For instance, the Hague arbitration court ruled that China's "nine-dash line" territorial claim was legally baseless. China nevertheless uses it to justify its monopolization of the South China Sea.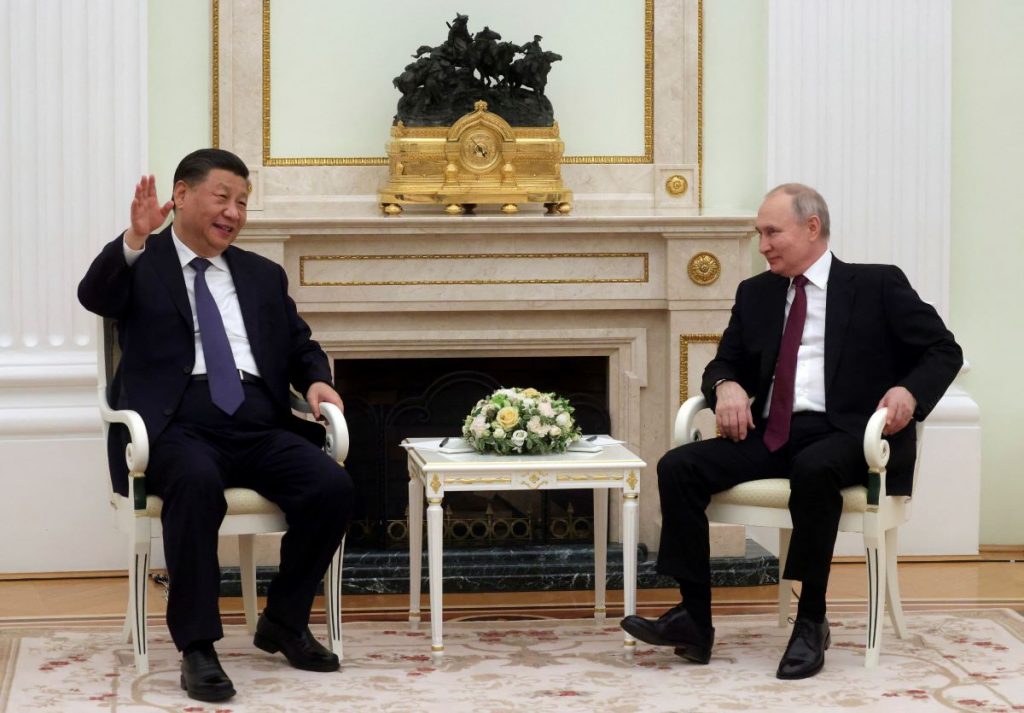 No Regard for International Justice
This shows that both China and Russia are bellicose dictatorships that treat judicial decisions as seriously as they would scraps of paper. And they have united to form an "axis of evil" to change the international order.
During the China-Russia Summit, Xi tried to avoid being perceived as Russia's accomplice by presenting a peace plan and playing the role of a bona fide mediator.
However, the 12-point peace plan, announced by the Chinese Foreign Ministry prior to the visit, was riddled with abstract political rhetoric. It includes phrases like "respecting the sovereignty of all countries," "abandoning the Cold War mentality," and "stopping unilateral sanctions."
None of these are intended to put an immediate stop to Russia's war of aggression. Rather, the peace plan is a ruse to delay Russia's defeat. The so-called peace plan is an act of showmanship that attempts to demonstrate to the world that China, as a major power, is capable of mediating conflicts.
Signs that China is Preparing for War
All 12 points of China's peace plan lay the groundwork for a future war with Taiwan. Its ulterior motive is to take advantage of these 12 principles in the event of a Taiwan contingency to prevent intervention by the US and its allies.
For example, the inclusion of "stopping unilateral sanctions" is none other than Beijing's attempt to avert sanctions and maintain a stable supply chain in the future when it attacks Taiwan.
Therefore, while Beijing uses diplomatic artistry to execute "pork barrel" politics on Russia, it is also setting the stage for military mobilization in case its diplomatic offensive fails.
John Pomfret, former Beijing bureau chief for the Washington Post, and Matt Pottinger, former US deputy national security advisor, offer careful analysis of the situation in the US diplomatic magazine Foreign Affairs.
They say that even if a war between the US and China is not imminent, "something has changed in Beijing."
China's War Readiness
These disconcerting changes include Xi's troubling statements about "war readiness" and tangible signs that China is preparing for war.
On March 6, Xi escalated his hardline stance by naming and condemning the United States as waging an "all-around containment, encirclement, and suppression" campaign against China. He declared this in a speech at the Chinese People's Political Consultative Conference, a national political advisory body. Pottinger and Pomfret note that this statement breaks Xi's practice of "not naming Washington as an adversary."
Furthermore, representatives of the People's Liberation Army (PLA) and the People's Armed Police Force convened at the National People's Congress on March 8. There, Xi declared a policy of strengthening national defense and promoting "self-reliance" in science and technology. In his closing session speech on March 13, he called for "national reunification" and denounced external interference and Taiwan's separatist activities.
From these speeches, Pomfret and Pottinger warn that Xi has entered "a new phase in his political warfare campaign to intimidate Taiwan" by preparing for geopolitical warfare.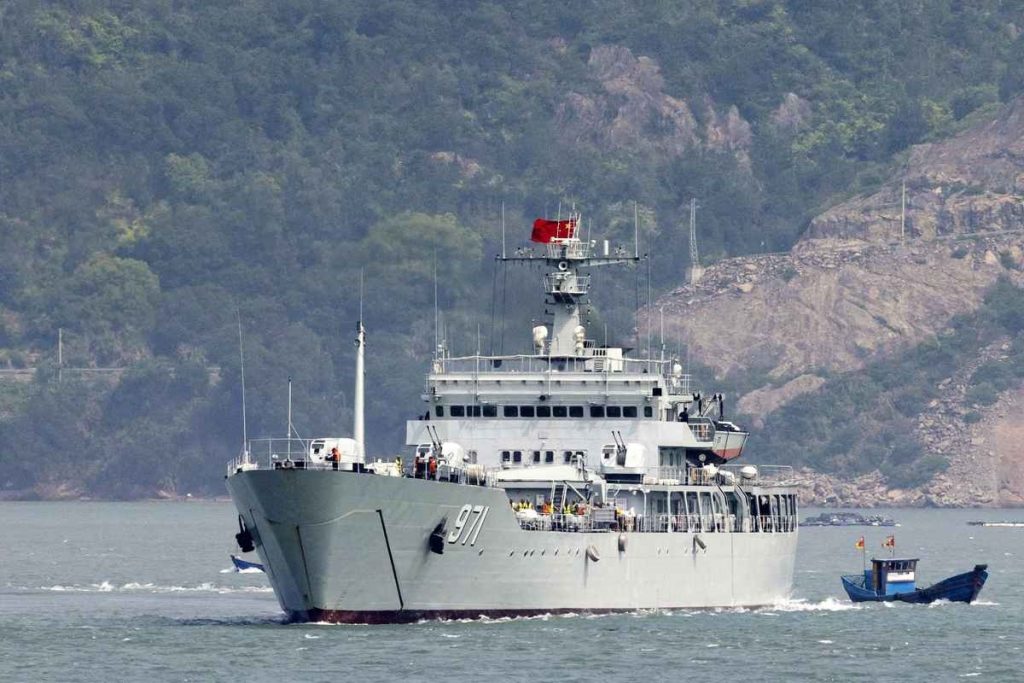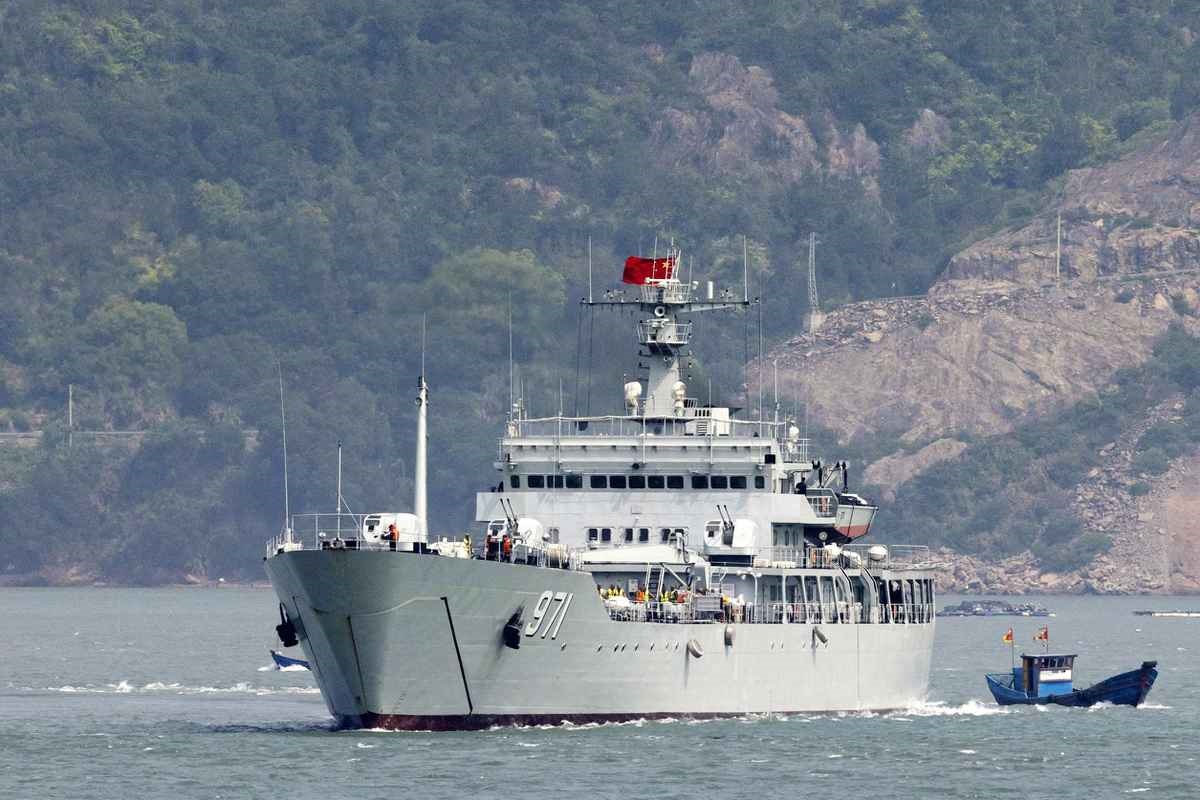 Ukraine Invasion as a US-China Proxy War
According to Pomfret and Pottinger, in December 2022, Beijing enacted a law to allow the PLA to more easily activate reserve forces and efficiently replenish combat troops in the event of a war.
Beijing has clearly learned from Putin's military mobilization failures in the war against Ukraine. It has opened troop recruitment centers in major cities such as Beijing and Shanghai, as well as provinces such as Fujian, Hubei, Hunan, Shandong, and Sichuan.
Furthermore, Fujian Province, which faces Taiwan across the strait, has begun building and renovating air defense shelters and "wartime emergency hospitals." According to reports, plans are also underway to compile a blacklist of pro-independence activists and political leaders in Taiwan as assassination targets.
According to Frederick Kemp, president of the US think tank Atlantic Council, Xi is becoming increasingly convinced that the battle for Ukraine's future is "a proxy war over what set of forces and principles will shape the global future."
While China does not fully support Russia, it has clearly chosen to strengthen the Sino-Russian axis. This has resulted in the emergence of the US and Europe vs China and Russia divide.

RELATED:

(Read the article in Japanese.)

Author: Hiroshi Yuasa