INTERVIEW | Dr Tetsuo Arima on the Benefits of Academic Freedom in the Comfort Women Issue
"My position on the comfort women issue is predicated on historical evidence and research" says Dr Tetsuo Arima in response to critics who would "cancel" him.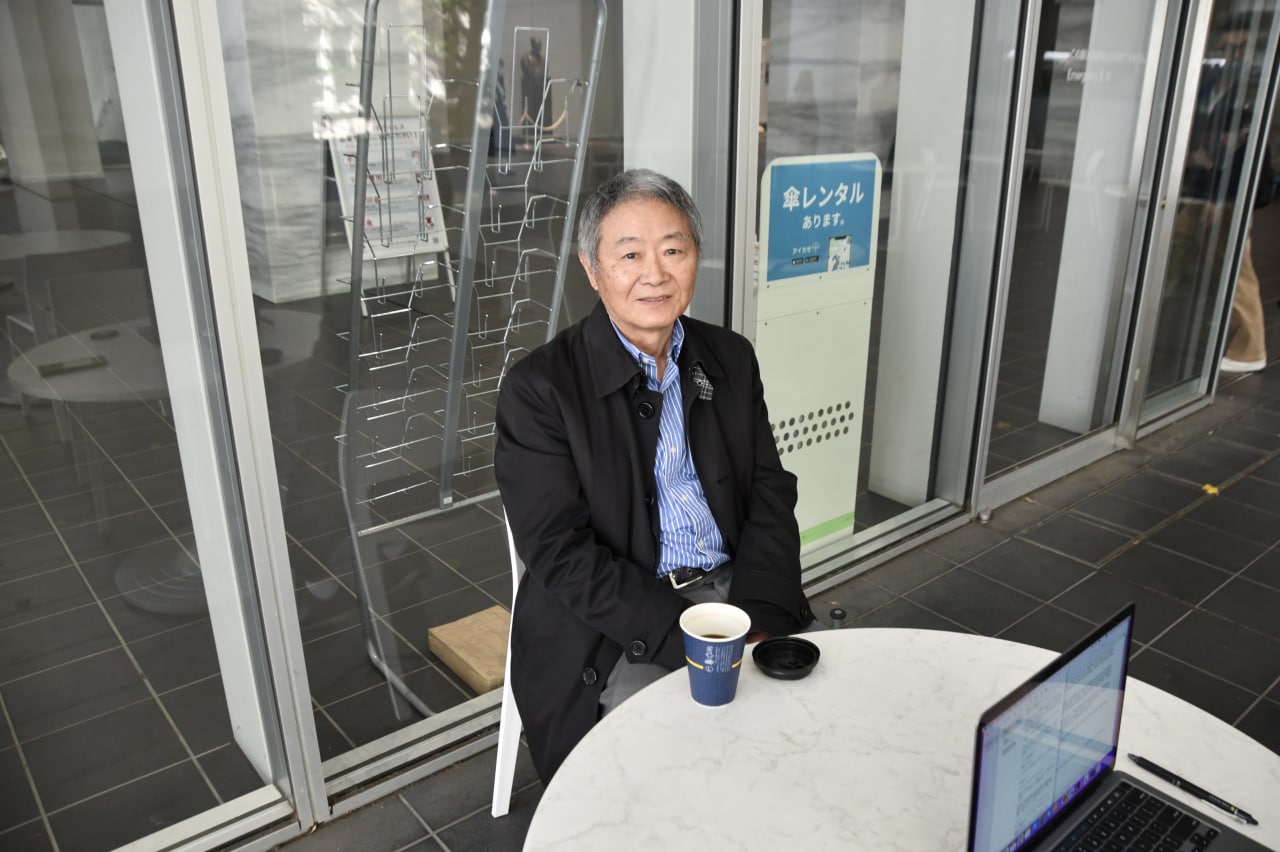 In the summer of 2021, an online petition emerged in Japan seeking to terminate a university professor for his allegedly controversial Twitter comments. Accused was Dr Tetsuo Arima, a renowned Japanese sociologist on the prestigious Waseda University faculty of social sciences in Tokyo.
Dr Arima is known for his straightforward, fact-driven remarks. However, his unembellished talking style had led a group of unknown organizations to initiate a movement to shut him down.
Their petition, which gathered some 6,000 signatures, took issue with some of Arima's Tweets which, according to the opposition, constituted "racism" and "historical denialism." They further maintained that his comments on the Korean community and the comfort women issue were prejudiced. Moreover, they claimed, his remarks warranted internal investigation and his dismissal.
Despite the transnational proliferation of "cancel culture," Dr Arima's supporters began a separate petition which garnered 15,000 signatures.
More recently, Dr Arima co-authored a journal article with Harvard Law professor J Mark Ramseyer, an equally prominent scholar in Japanese legal studies. The widely read thesis, "Comfort Women: The North Korean Connection," further details the background of the comfort women issue. Posted on SSRN, a social sciences research network website, the research paper has been downloaded over 6,900 times with some 23,670 views.
Dr Arima talks about his experience of being the target of cancel culture in an interview with JAPAN Forward. He also introduces his newly co-authored research paper.
Excerpts of the interview with Dr Arima follow.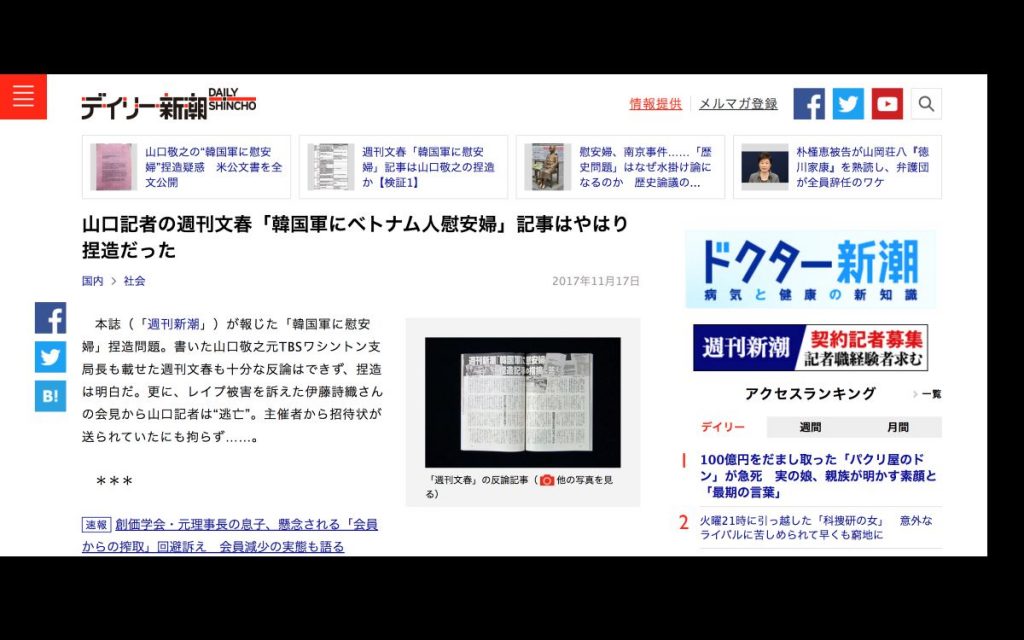 Thank you for your time Dr Arima. You were the target of "cancel culture." What are your thoughts?
It's pretty epidemic elsewhere but relatively unheard of in Japan. The campaigners sought to have me fired via petition but were unsuccessful, as with their other similar attempts.
Like many institutions worldwide, Waseda has a regulatory handbook. So long as professors adhere to the rules, a discharge is highly improbable. My twitter activities are my private life outside the scope of on-campus activity, conducted outside of a classroom setting.
Moreover, Twitter never flagged or deleted my posts for the reasons argued by the protesters.
Any comments on the "racist" and "denialist" accusations?
Totally incomprehensible. Remarks on the Korean community were made to illustrate a social phenomenon within a specified context. I have never made comments discriminating against a particular racial or ethnic group.
Likewise, my position on the comfort women issue is predicated on historical evidence and research. I have yet to see a reasonable and academically sound counter-argument by the dissenters.
Despite my critics, I've been objective when discussing the comfort women subject. For instance, I debunked a scoop article by Noriyuki Yamaguchi on Shūkan Bunshun that alleged that the Korean military operated comfort stations in Vietnam. It wasn't a military-run station but rather a brothel managed by corrupt Korean soldiers.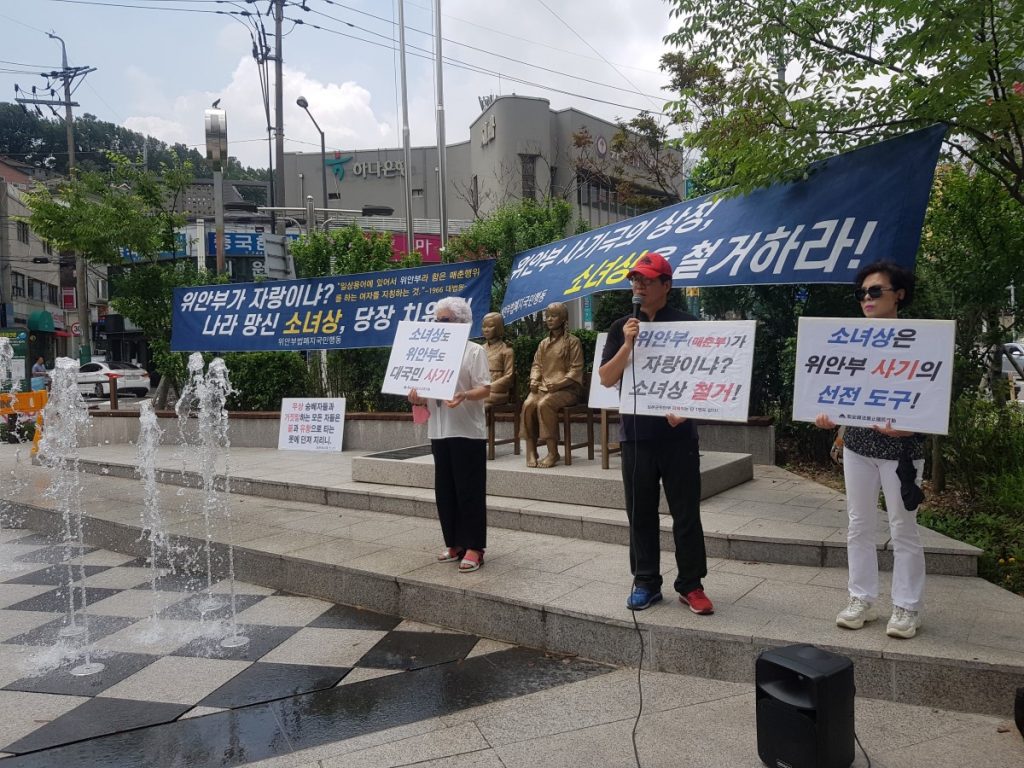 Is resistance to heterodox views on comfort women an inherent issue of Japanese academia?
Partly, yes. Take, for instance, our top institution Tokyo University. Historically, the school has been a breeding ground for communist ideology and produced many leading left-wing thinkers. And many of them become faculty members of Japan's elite schools, from which they dominated the discourse in particular disciplines, including modern history.
They viewed the Empire of Japan and its colonial endeavors in a negative light. In that regard, the comfort women system, for them, was essentially an immoral byproduct of Japan's colonial expansion.
Dr Arima, your recent paper with Professor Ramseyer discusses comfort women and North Korean connections. Can you elaborate?
Let's look at the historical context. The comfort women issue emerged in the early 1990s when the Soviet Union fell, and its influence over North Korea waned. North Korea effectively lost its strongest sponsor with nuclear capabilities and now had to face the United States alone.
To remedy this, Kim Il Sung and his sons developed sophisticated ballistic missiles and nuclear weapons, igniting serious security hazards in East Asia.
Another significant event was the mass abduction of Japanese and Korean civilians by the North Korean regime. Now, this is a shared diplomatic crisis between Tokyo and Seoul.
The Kim dictatorship of the North desperately scouted ways to alienate Japan from its traditional ally (the United States) and its potentially burgeoning ally (South Korea). Therefore, Pyongyang readily brought up the comfort women issue during the rounds of normalization talks with Tokyo starting in 1991.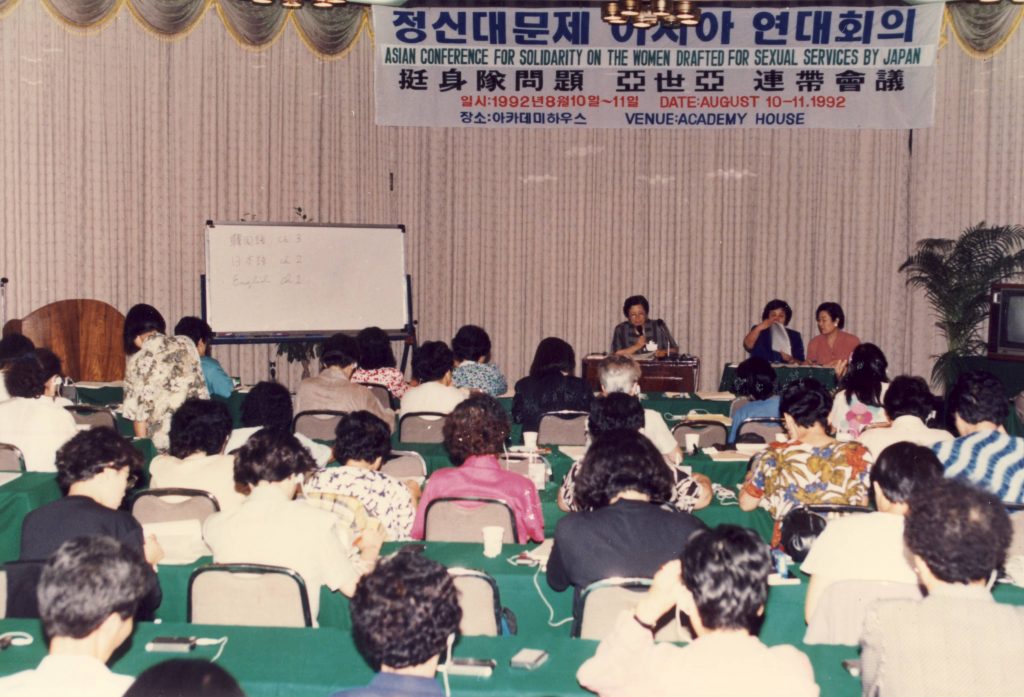 What about the Korean Council?
The organization is known to stoke unwarranted anti-Japan sentiment and has actively promoted ideas to alienate the Korean peninsula from its traditional allies. The Council has consistently sabotaged Japan's attempts to reconcile with South Korea on the comfort women issue.
This trend intensified under former council leader Yoon Mee Hyang, who was implicated in a criminal investigation for fraud, embezzlement, and a few other charges.
Yoon had been active since the Council's inception, which developed in concert with North Korea in the early 90s. Yoon's husband, Kim Sam Seok, was once arrested for spying on behalf of the North Korean regime. He was convicted for passing documents to North Korean agents. Kim's younger sister, Kim Eun Ju, was also charged and convicted for participating in the endeavor.
No documented evidence exists suggesting that the North Korean regime is giving direct orders to the Council. But to deny their connection is utterly out of touch with reality.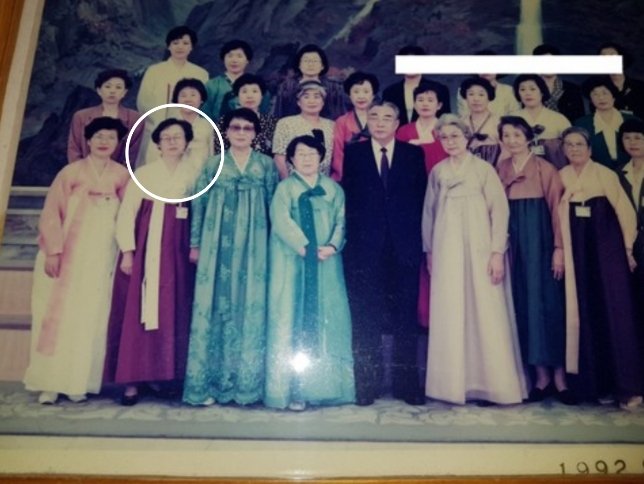 The Kono Statement is often used as evidence of the "dragooning" and "sexual enslavement" of Chosun comfort women. Should it be retracted?
Yes. The Kono statement of then-Chief Cabinet Secretary Yohei Kono is an expression against historical truth. The statement misleads the world by creating an erroneous perception of the comfort women issue, defaming Japan's reputation, and worsening Japanese feelings toward Korea. This is precisely what North Korea intended from the get-go.
The only issue is whether Taro Kono and his faction in the Liberal Democratic Party will recognize the problem. Note that Taro is a devout son who donated part of his liver (at age 39) to Yohei Kono, his father, whose organ collapsed from a hepatitis C infection.
Taro is considered a powerful member of the Diet and potential post-Kishida leadership candidate. I wouldn't hold my breath waiting for him to repudiate a statement by his father, good or bad.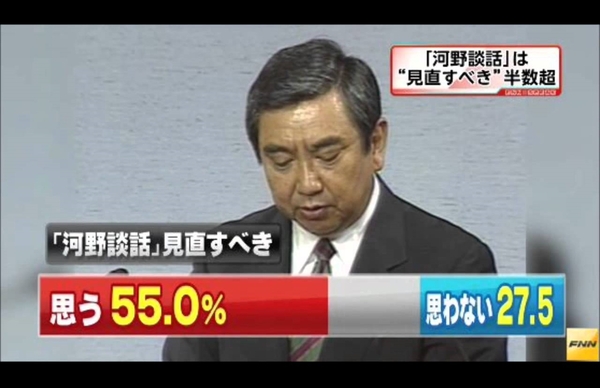 How should the comfort women issue be approached from here onwards?
First and foremost, the historical distortions in South Korea need amending. We have what's called a channeling theory in media studies. When pouring water on the ground, it forms a stream underground that always follows the same channel. Changing the channel requires a fundamental shift in the water's flow at its origin.
Until South Korean history education makes a significant transformation, it's a lost cause. Political settlements can only occur thereafter.


RELATED:
Interview by: Kenji Yoshida
(Read the article in Japanese at this link.)