'Drive My Car' Director Ryusuke Hamaguchi On Receiving The Oscar Award
Ryusuke Hamaguchi, director of the world-wide hit "Drive My Car" is ready to take on the Hollywood challenge if offered the chance.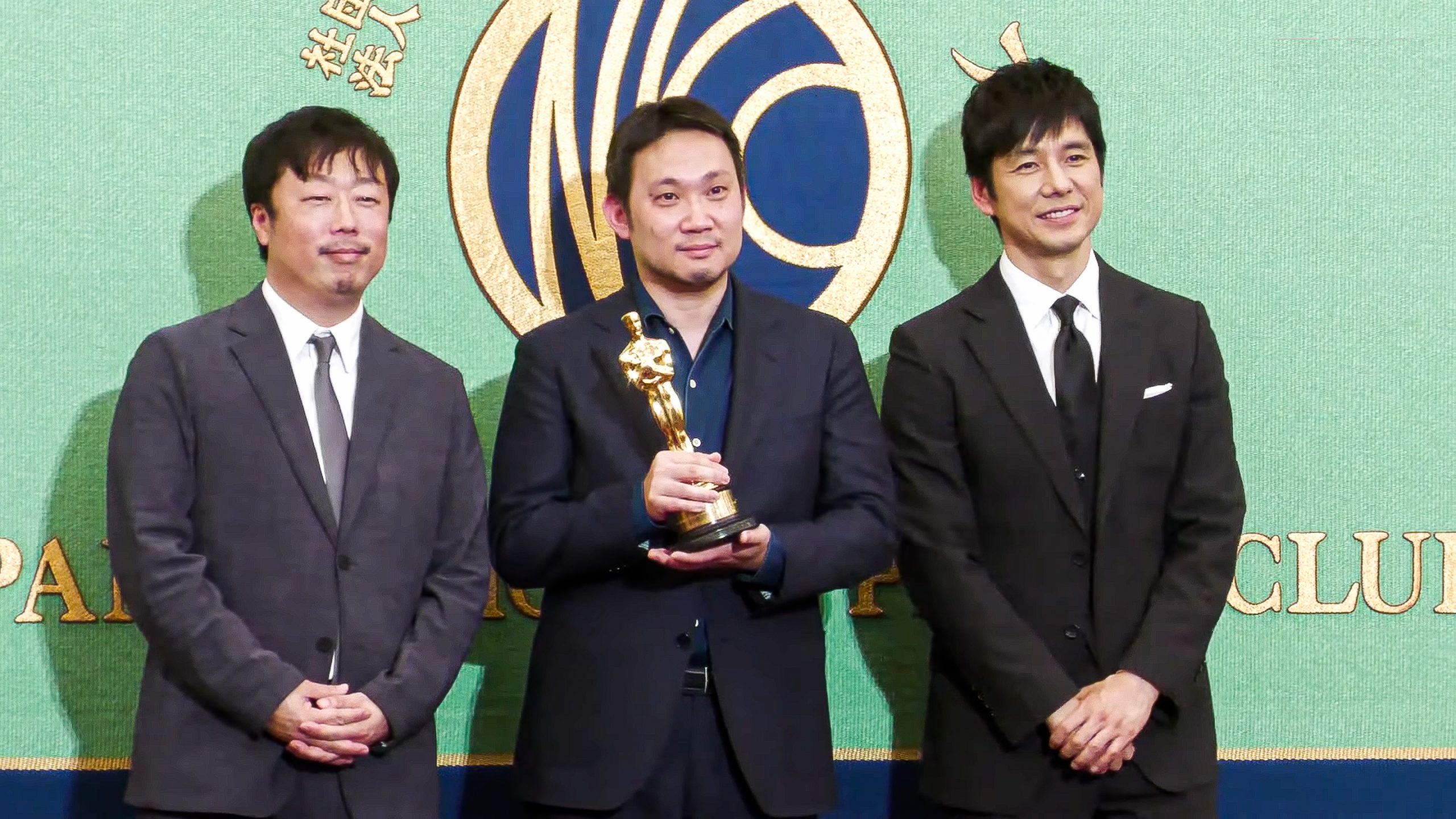 The Japan Press Club was host to an April 5 press conference featuring director Ryusuke Hamaguchi, producer Teruhisa Yamamoto, and actor Hidetoshi Nishijima, whose film, Drive My Car won the 2022 Academy Award for Best International Feature Film.
Drive My Car became the first Japanese film in 13 years to win an Oscar in the foreign films category, after winning a string of other major awards including Cannes, Golden Globe, and BAFTA.
Throughout the three-hour-long drama, Hidetoshi Nishijima plays an actor, Kafuku Yusuke, who is directing a multilingual production of Chekhov's Uncle Vanya. Still grieving after the sudden passing of his wife, Kafuku meets Misaki, a chauffeur. When Kafuku finds out that Misaki has some sad secrets of her own, it leads them to develop a deep bond with each other.
Hamaguchi appeared at the conference with his Oscar in hand and commented on what it was like to receive this award.
"I didn't really think that the Oscar would have anything to do with my life until right before I received the award. It was a completely different world for me, so I had no idea what it meant," he said.
"And when I look at the scene spread out in front of me now, I have never been exposed to cameras like this before. So I am thinking this is what it means. I feel like it will lead me to a world I have never experienced before," he told the press.
"It is surprising that this film has been accepted so widely around the world. I honestly did not know how it would be accepted," he continued.
"Using Hiroshima as a backdrop, we reflected the city's own beauty, which was rebuilt after the bombing. The locations really helped the production, and the actors were energized by it.
"Bringing Haruki Murakami's characters to life must have been difficult for the actors, but I was amazed at how convincingly they did it," Hamaguchi adds.
The director said that translating Murakami's story into visuals is both a challenge and a pleasure because the characters' "inner reality" is such a central theme of the story.
"Films don't do a very good job of describing inner reality," Hamaguchi said. As a result, he chose not to follow the original story. According to him, the more attractive a story is, the more challenging it is for the visual elements to surpass the images already formed in the reader's mind.
Hamaguchi said he decided to visualize the core of the story, the relationship between Kafuku and his much younger driver Misaki. She has also suffered a loss as her mother died in a mudslide. As their conversations deepen in Kafuku's beloved red Saab, their relationship slowly matures.

Fusing Murakami with the Movie
In this film, Hamaguchi says the inner worlds of Murakami and Chekhov are combined, reflecting their similarities.
When Kafuku is acting as Vanya in the performance, he realizes that his inner self has been moving toward recovery, in a manner similar to Vanya and Sonya in Chekhov's Uncle Vanya, Hamaguchi explains.
He said he found Drive My Car and Uncle Vanya terrifically intertwined, as if they were transcribing each other.
Hamaguchi wanted to thank Haruki Murakami at the Oscars ceremony but missed the opportunity because his "thank you" was misinterpreted as his closing statement.
"I wanted to thank Murakami-san and my staff," he told the assembled reporters.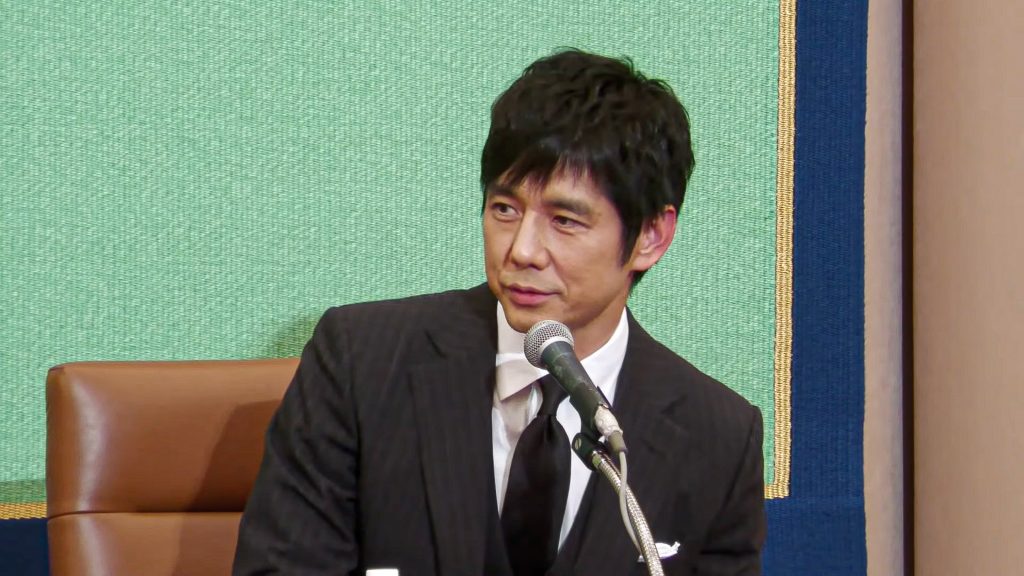 The film's lead actor, Hidetoshi Nishijima, also commented on the film. "I realized once again during my visit to the Oscars that this film about saving souls has touched so many people with its heartfelt message, transcending national boundaries, cultures, and languages," he reflected.
Hamaguchi revealed that he has received advice from fellow director Chloe Zhao, whose Nomadland won the Oscar last year. Zhao went on to direct the Marvel superhero film The Eternals (2021).
"She told me, 'Stay sane,' and I found those words to be very important," Hamaguchi said, adding that he is ready to "take on the challenge" of making a Hollywood blockbuster, if the opportunity is offered.
He said that taking on such a project would depend on the subject and on his ability to keep his feet on the ground.
He discovered during his stay in the United States that international audiences now recognize Asia as a source of interesting films.
"Hollywood is a world unlike any other. However, the fact that filmmakers are using their personal experiences to make films has universal resonance. I want to keep creating better films than I have before." ー Ryusuke Hamaguchi.


RELATED: