EDITORIAL | Kishida's 6-Nation Tour Adds to the Pressure on Russia
The Japanese PM and British PM Boris Johnson agreed at his last stop that "security in the Euro-Atlantic and Indo-Pacific regions is indivisible."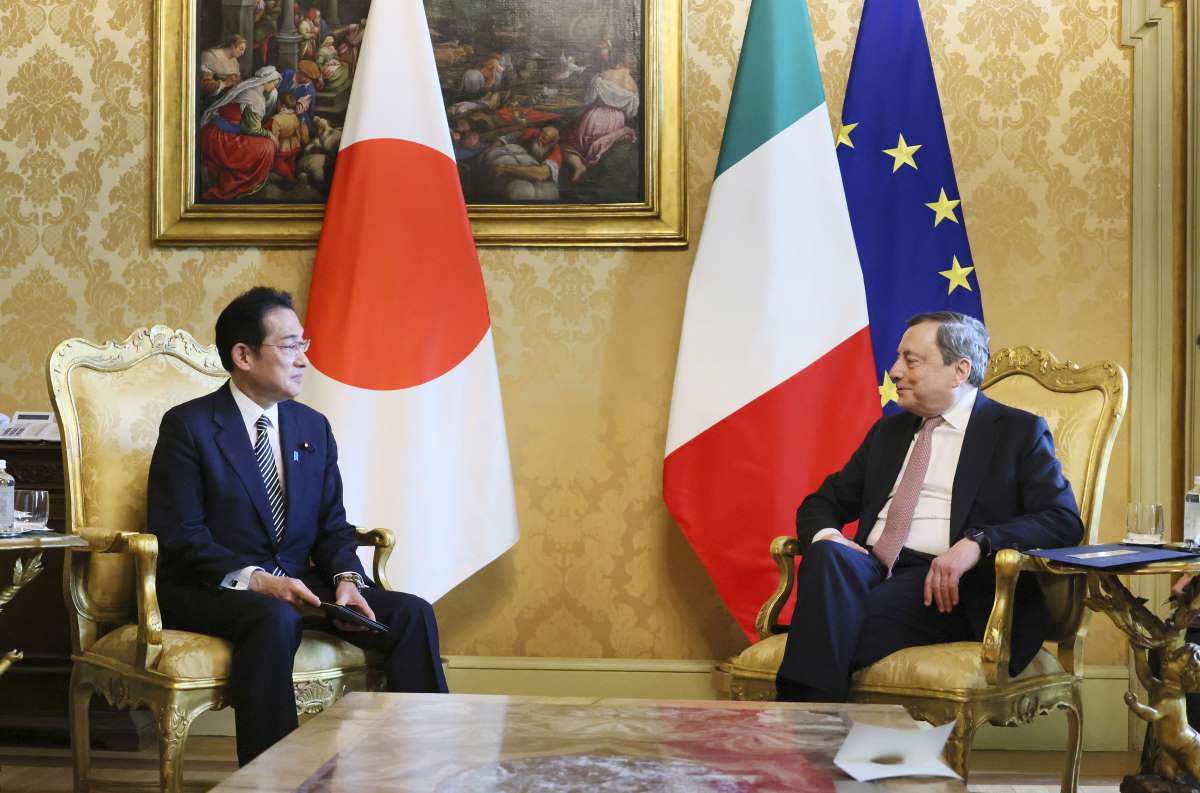 Prime Minister Fumio Kishida has just wrapped up an eight-day diplomatic trip that took him to six countries (including Vatican City) during which he sought to garner more support for measures to respond to Russia's invasion of Ukraine.
Although the leaders of Indonesia, Vietnam and Thailand avoided criticizing Russia by name in their meetings with Kishida, they did jointly affirm the principle that "changing the status quo by force in any region is intolerable."
While he was in Italy and the United Kingdom, Kishida and the leaders of those countries affirmed the solidarity of the G7 nations in regards to Russia. Furthermore, with China in mind, the UK announced that it will be expanding its military presence in the Indo-Pacific region, as well as its defense and security cooperation with Japan.
Kishida also met with Pope Francis in Vatican City.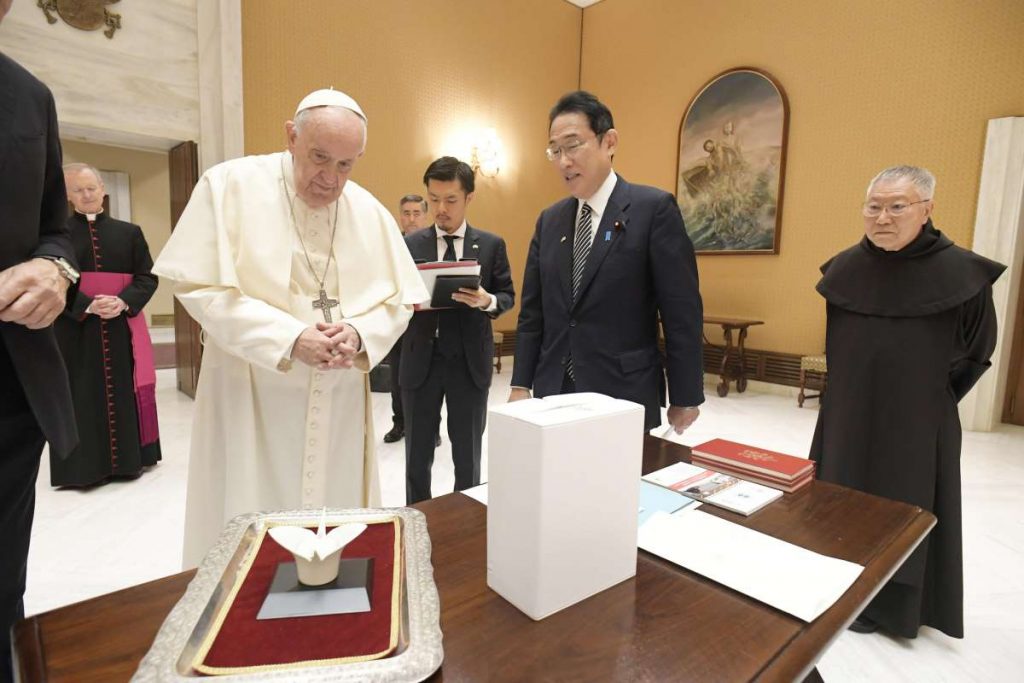 Counting on Kishida in Asia
With Japan, the United States and Europe increasing pressure on Russia, more needs to be done to affect opinion in Asia. One problem, however, is that since Southeast Asian nations are eager to keep their distance from the major powers, they are reluctant to do or say anything that would alienate Moscow.
That is especially true for Indonesia, which will be hosting the G20 Summit in November. Whether or not Russian leader Vladimir Putin should be allowed to attend is a point of bitter contention. Thailand too is host for this year's APEC ministerial meetings. These high-profile international conferences provide perfect opportunities to increase pressure on Russia but will require the hosts to take proactive roles.
The G7 nation in the best position to influence the countries of Southeast Asia in this respect is Japan since it is very familiar with their respective positions. In fact, UK Prime Minister Boris Johnson and Italian Prime Minister Mario Draghi both thanked Kishida for his efforts encouraging the three Southeast Asian countries to take positive action.


New Measures
At Kishida's meeting with Vietnamese Prime Minister Pham Minh Chinh, Vietnam pledged to provide 500,000 dollars in humanitarian aid to Ukraine. Vietnam did so, despite the fact that historically it has had deep ties with Russia.
Although the concrete results to date might appear meager, it is important that Japan persist in its efforts to sway opinion in other countries. That in itself will no doubt greatly frustrate Russia.
While taking into account opinions in Asia, during the visit of United States President Joe Biden to Japan at the end of May, and at the Quad Summit that will coincide with that visit, Japan needs to work with its partners to swell the chorus of international public opinion and send Russia a strong message of rebuke.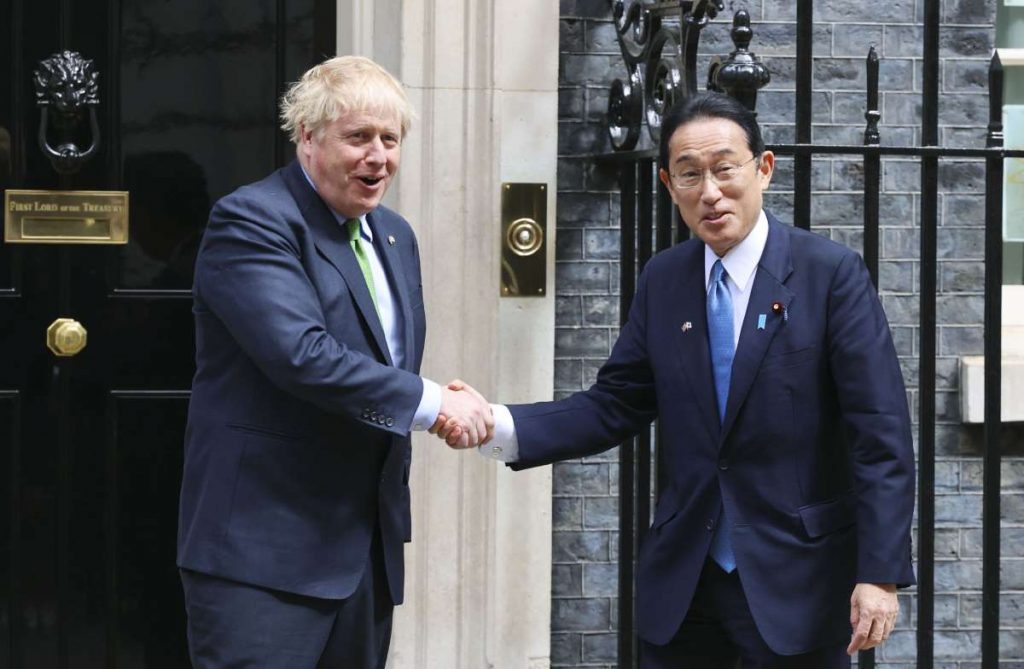 While in the United Kingdom, Prime Minister Kishida announced a series of new sanctions on Russia, including adding 140 individuals to the list of those with close ties to Putin who will have their assets frozen. Nonetheless, considering that the European Union is moving to ban imports of Russian oil, Japan's efforts still appear sadly inadequate.


Atlantic and Pacific Security: Indivisible
During Prime Minister Kishida's meeting with British Prime Minister Boris Johnson, the two men agreed that "security in the Euro-Atlantic and Indo-Pacific regions is indivisible."
Japan and Southeast Asian nations are alike facing a pressing threat from a militaristic China which has been illegally establishing military installations in the South China Sea and remains intent on annexing democratic Taiwan. Beijing simply cannot be allowed to engage in reckless expansionism like Russia is doing in Ukraine.
Solidarity in opposing Russia's aggression will also serve to bolster cooperation in deterring China.


RELATED:
(Read the editorial in Japanese at this link.)


Author: Editorial Board, The Sankei Shimbun