INTERVIEW | US 7th Fleet Commander Karl O. Thomas: On Alert in the Indo-Pacific
"The key is deterrence. I think you're standing on board a large piece of that deterrence, but also the training with other like-minded nations."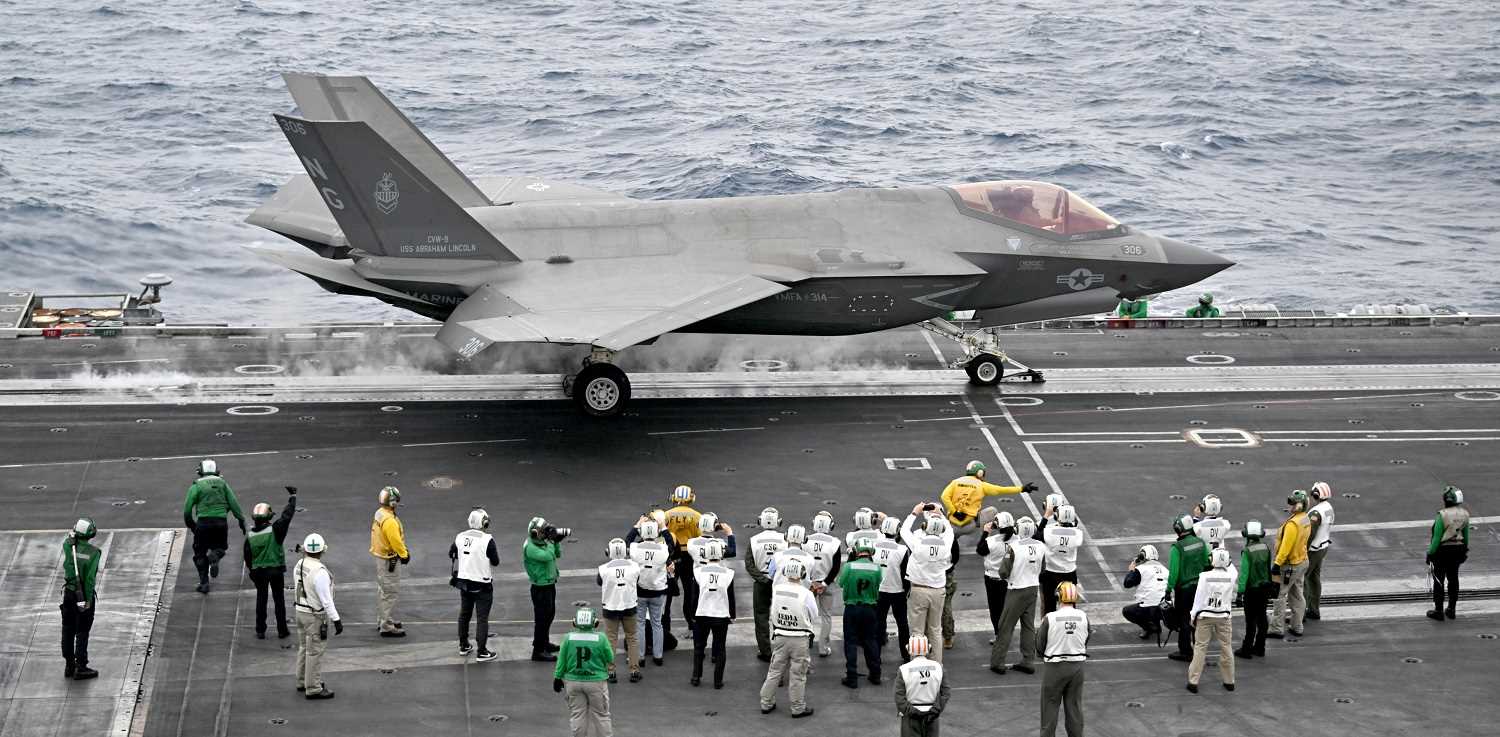 Japan's Foreign Minister Yoshimasa Hayashi and US Ambassador to Japan Rahm Emanuel joined Commander of the US 7th Fleet Vice Admiral Karl O. Thomas on board the USS Abraham Lincoln at sea on Saturday, April 23. Standing together, the two diplomats delivered a strong message to North Korea and China from the carrier's deck.
Reporters accompanying the Minister and Ambassador were given a tour of the USS Abraham Lincoln, the fifth nuclear powered Nimitz class US aircraft carrier. Based out of San Diego, California, it is part of the largest forward deployed fleet of the US Pacific forces.
Sitting down in the Captain's Study of the USS Abraham Lincoln, Vice Admiral Thomas then gave an on-the-record interview to the reporters present.
Excerpts follow: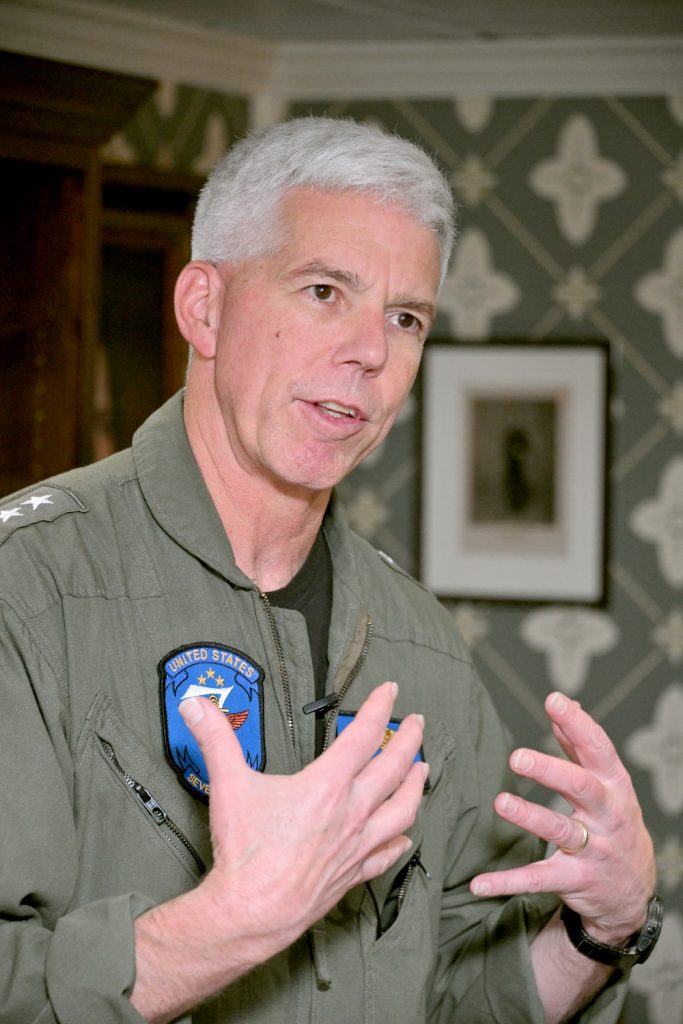 How do you view the balance of power in the Indo-Pacific region, with increased military activity from China, Russia, and North Korea?
A lot of things happen in this region that are critical to the world. We're all watching what's happening in Europe with Russian aggression. We're watching China as they gain confidence and increase expansion exercises.
Certainly North Korea has launched more missiles recently. As for our naval forces, the US Navy has deployed the 7th Fleet, along with our US Marine Corps III MEF team, and then all of our allies and partners who we can sail and operate with every day.
The key is deterrence. I think you're standing on board a large piece of that deterrence, but it really is broader than that. It's really the opportunity and the exercises and that training that we do with all the other like-minded nations out here in the Pacific that provides that strength and that balance.
As we saw over in Europe, the free world gets a vote and understands the importance of sovereignty, the importance of rules-based international order. And so by being out here operating as a very visible, very agile dynamic force, there's no better way to provide the deterrence that we need in this part of the region.


How well would you say the US and its allies are walking the line?
We have RIMPAC coming up. In one of the Pacific exercises we'll have 30 nations out there operating together. Then there's our mission Keen Edge that we just did [from the end of January to February with the Japanese Self-Defense Forces].
There are numerous exercises in this part of the world to be able to operate at sea and exchange information, exchange tactics and be able to work as a consolidated force. That is the best deterrence that we can provide: all nations working on a common goal.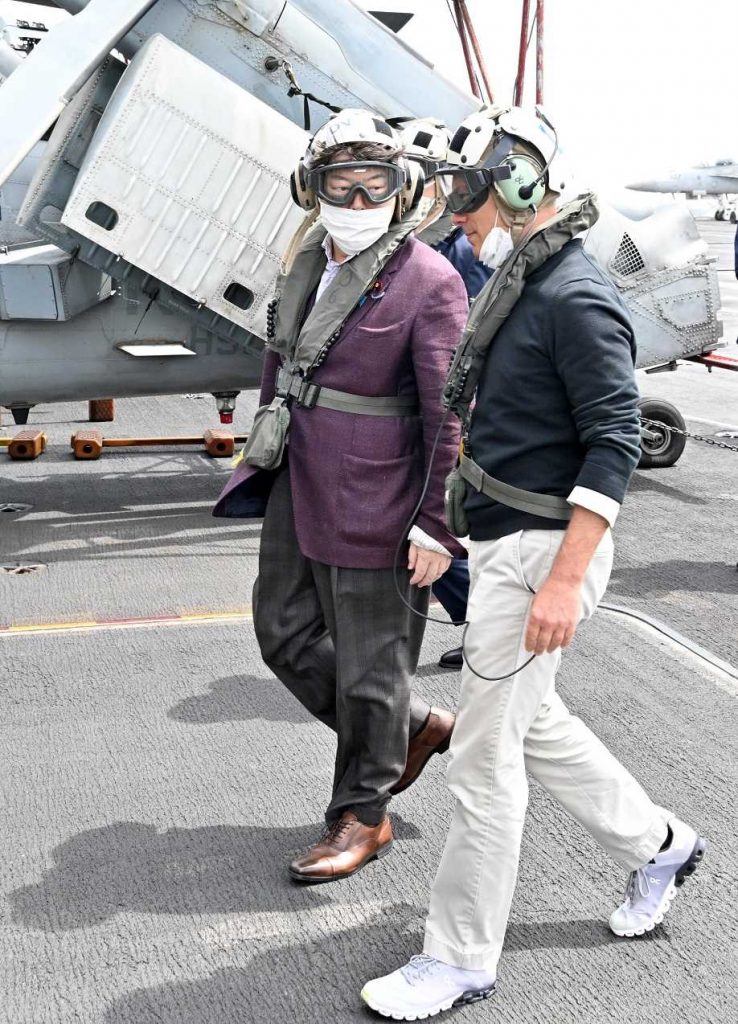 Do you feel there's a deterrence gap in this region, with China and its ballistic missiles?
I would say it's concerning that China might not be willing to be as transparent as the rest of the nations in this part of the world.
They certainly have been very open in their desires and their intentions. But, I do think that it's in the news that our nations have been talking at the highest level, between our Presidents [President Joe Biden of the United States and President Xi Jinping of China). And then also at the Secretary of Defense level.
It's encouraging that we are communicating. Certainly as we're out there operating in the South China Sea and the East China Sea, our ships are operating in the same water space.
We operate professionally around one another. So, while I think there's a tension, obviously, between our nations, there's an understanding that it's important that we communicate and try to find common ground we can agree on.


Will the US have a further response to the invasion of Ukraine, and will Russia's aggression impact the Indo-Pacific region?
We're certainly paying attention to what's going on over in Europe and with the Ukrainian War, Russian aggression into a sovereign nation. Certainly Russia is a large country, and it has a fleet on this Pacific side as well. And we watch them routinely.
I'm not going to talk about the operations that were conducted, But I think all of us in the world are watching the events unfold over in Ukraine. We're all learning from it, China's learning from it, Taiwan's learning from it, The United States is learning from it, and the world is learning from it.
We've seen the strength and power of the free world come together when a country is aggressive and doesn't abide by our international rules-based order and invades a sovereign nation. And so, we're all on alert and watching.
I'm very confident in our ability out here in the Pacific to keep an eye on the Russian fleet.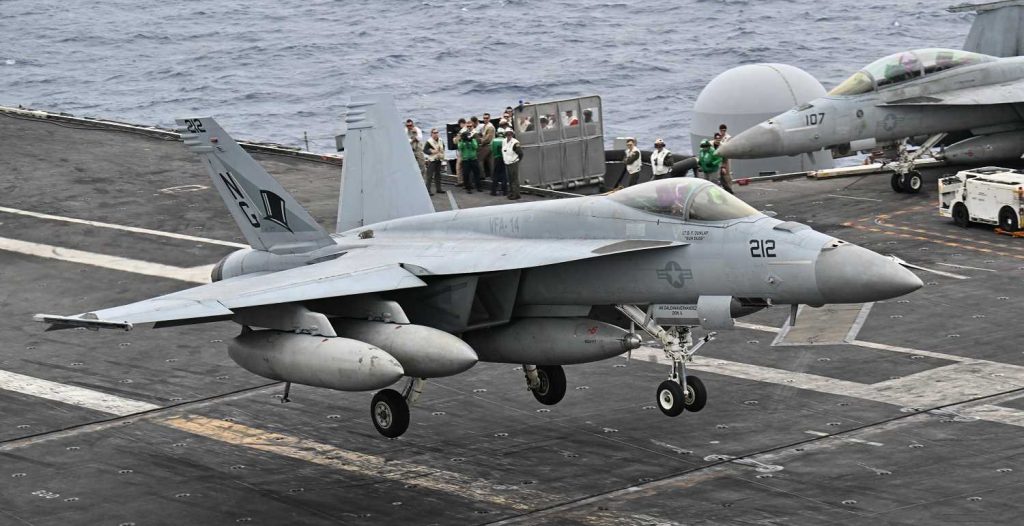 How are the US, Japan and other allies responding to North Korea's missile launches?
This ship sailed up into the Sea of Japan in April. And it was a statement by an aircraft carrier that had been sailing in the South China Sea just a week and a half earlier, could move that rapidly. That's the benefit of this aircraft carrier.
We did sail ー the Abraham Lincoln sailed up through the Sea of Japan ー just to make sure that other nations understood the versatility of this ship, and to maybe send a message to [North Korean leader] Kim Jong Un that we're aware of your missile launches and not appreciative of the increased tempo.
We're always ready to do that type of operation. And that's the flexibility that we bring as a forward deployed force.


What do you think of Japan's role in this Indo-Pacific region especially against China's aggressive military activities?
I think Japan has a huge role to play. Clearly, Japan's physical location puts them in close proximity to the People's Republic of China. The fact that they have a very capable military allows them the leadership role that is necessary for this entire part of the world.
And I'm very happy with the tight coordination that our two nations exhibit on a daily basis. The missions that I just talked about going up into the Sea of Japan, I had Japanese ships with this carrier operating up there. It's very important that like-minded nations operate together and Japan has a very strong leadership role to play.
How do you view the US-Japan alliance in the face of China's intention to alter the status quo?
I had the good fortune of operating out here as the strike group commander on board an aircraft carrier just like this [the USS Ronald Reagan] a few years ago. And then I came back as the [7th] fleet commander. So I've seen firsthand how strong and how rapidly the Japanese Maritime Self-Defense Force [has worked] with the 7th Fleet, the III MEF team and the Japan Ground Self-Defense Force with our Air Force. I've seen the advancement that we've made as a team through exercises like Keen Edge where we go out and we practice together.
We're truly interoperable and interchangeable among our forces. But, the thing that strikes me is the way that we both see the problem today, the way that we react and understand the challenges that we have. And I've never seen our alliance be tighter than it is today.
[The alliance] is extremely aligned, and it's very refreshing when I work with my fleet Commander [in Chief, JMSDF Fleet] [Vice] Admiral [Hideki] Yuasa, my counterpart. He and I can almost complete each other's sentences. We talk regularly and operate together that closely.
About Vice Admiral Karl Thomas, Commander, United States 7th Fleet
Vice Admiral Karl Thomas is a native of Northern Virginia, He received his commission through the Naval Reserve Officer Training Corps at Rensselaer Polytechnic Institute in 1986 with a degree in Management Systems. He earned a Master of Science in Information Technology from Naval Postgraduate School in Monterey, California.
A carrier aviator in the E-2C Hawkeye, he served at sea as executive officer and commanding officer of Carrier Airborne Early Warning Squadron 117 during Operation Iraqi Freedom. As a flag officer, his tours include Task Force 70/Commander, Carrier Strike Group 5, deploying on USS Ronal Reagan out of Yokosuka, Japan. He took command of the US 7th Fleet in July 2021.


RELATED:
(Read the related article in Japanese at this link.)


Author: Mizuki Okada