EDITORIAL | Shigeru Yokota's Death A Call for PM Abe to Break the Deadlock Over Abductions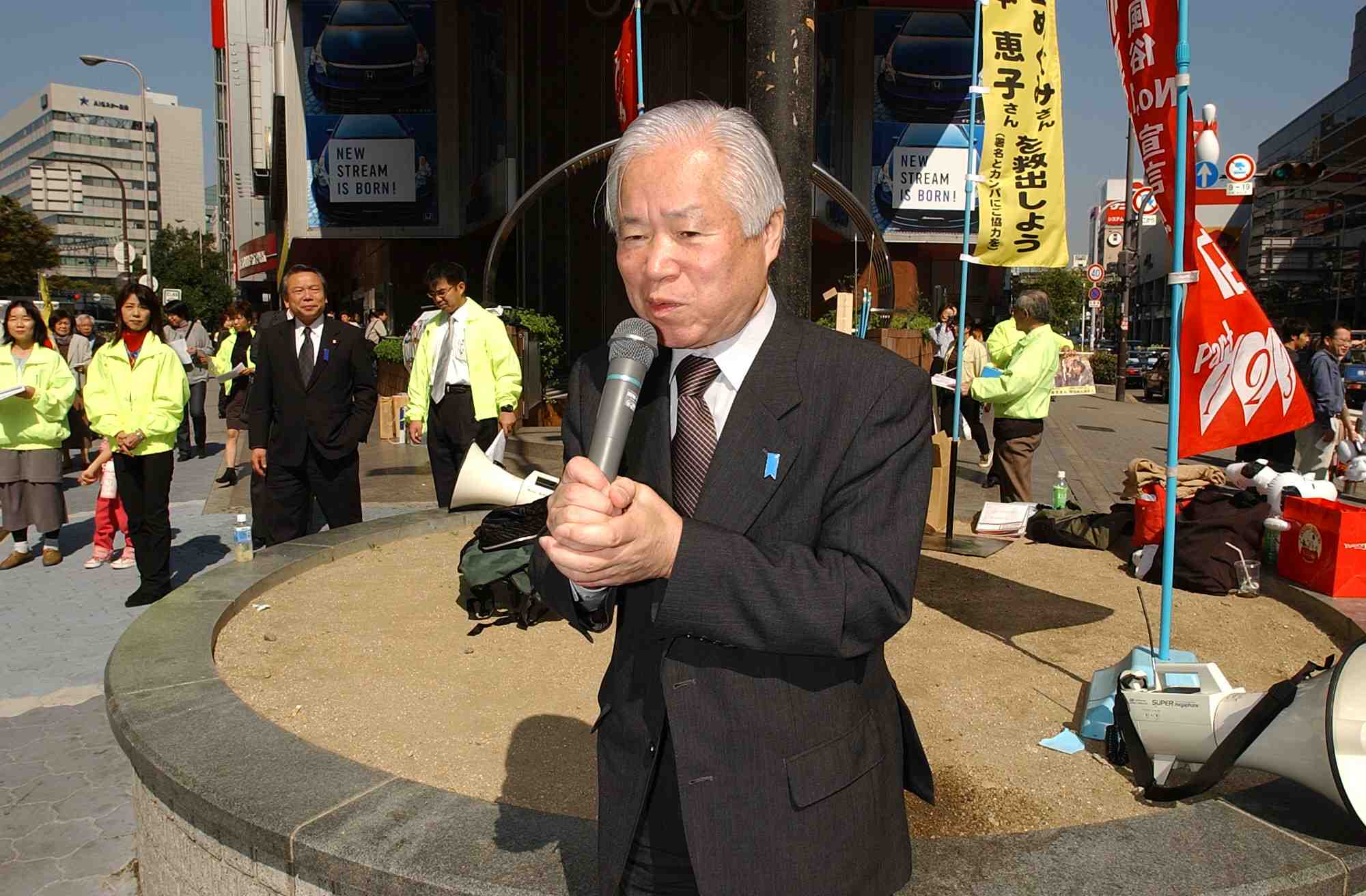 It saddens us deeply to report the death of Shigeru Yokota on June 5. He was 87.
Yokota was the father of Megumi Yokota, one of the Japanese citizens abducted by North Korean agents. Mr. Yokota and his wife Sakie have been in the forefront of the movement to demand accountability from Pyongyang on what happened to all the Japanese taken to North Korea against their will.
Sakie Yokota made the following comment on behalf of herself and their two children in Japan: "My husband and I have worked hard to bring Megumi back from North Korea to where she was abducted. My family and I are struggling to cope with the loss."
We Must Express our Indignation
Yokota and his wife often acted as the public face of the movement to secure justice for the families of abductees. His death should serve to rekindle in us righteous anger at the abductions — state crimes committed by the Pyongyang regime.
Although the North Korean government has publicly acknowledged it carried out these abductions and offered a perfunctory apology, it has broken its pledge to conduct a thorough reinvestigation of the issue. Thus, even today, we do not know if any of the abductees are still alive in North Korea, or, if not, how they died and where they are buried.
More than anything else, the Yokotas and other families of abductees yearn to see the return of all their loved ones to Japan.
When he learned of the sad news of Mr. Yokota's death on June 5, Prime Minister Shinzo Abe said: "It breaks my heart that as prime minister I have been unable to achieve the repatriation of Megumi and the other abductees. I am truly sorry for my failure in this regard."
The entire Japanese nation should unite in venting its anger at the North Korean dictator Kim Jong Un, who continues to give Japan the runaround on the abduction issue.
At the same time, it is the responsibility of the Japanese government to respond to the challenge of national anger and secure the return of all the abductees.
Abe has repeatedly said that settlement of the abduction issue is "of the utmost importance, a top priority" of his administration. We would hope that the Prime Minister personally will do whatever it takes to finally rescue Megumi from captivity.
The Long Struggle to Bring Megumi Home
Mr. Yokota had been in declining health for some time and was hospitalized in April 2018. However, he was still healthy at the time of the 2016 Summer Olympic Games in Rio de Janeiro. At the time, he enjoyed watching Olympic events on TV, despite the great time difference between Brazil and Japan.
He was especially eager to cheer on the women's double team in badminton, consisting of Ayaka Takahashi and Misaki Matsumoto. At Rio, the duo together claimed Japan's first ever Olympic badminton gold medal.
Yokota watched because he had a special interest in badminton.
Megumi disappeared on November 15, 1977, when on her way home from school after badminton club practice. At the time, she was a first-year junior high school student in Niigata City. She was only a sweet young girl of 13 years when North Korean agents spirited her away from her homeland.
The ordeal of the Yokotas began that same day. For 20 years following Megumi's disappearance, they had no inkling as to her fate. Mr. Yokota continued to search diligently for her, not knowing if she had been kidnapped, or if she had become the victim of a traffic accident or some other bad event. He explored any number of possibilities in his search for his lost daughter.
Then, thanks to the testimony of a North Korean agent who defected in 1997, and other intelligence, it was confirmed that several Japanese, including Megumi, had been abducted and taken to North Korea in the 1970s and 1980s. It was then that Shigeru and Sakie Yokota became active in organizing the movement to rescue Japanese abductees from North Korea. Mr. Yokota became the first head of the Association of the Families of Victims Abducted by North Korea, founded that same year.
The hopes of the Yokotas and other abductee families rose in 2002, when Prime Minister Junichiro Koizumi met Kim Jong Il (Kim Jong Un's father) in a summit meeting in Pyongyang. Not only did the North Korean government admit to the abductions, it allowed five abductees, including Mr. Kaoru Hasuike, to return to Japan.
At the same time, Pyongyang claimed Megumi and seven other abductees had already "died." However, Shigeru Yokota refused to believe the North Koreans.
Then, in 2004, the North Korean government turned over what it claimed were Megumi's "ashes." Subsequent DNA analysis showed that they belonged to someone else. After that, the Yokota's continued to carry on the long, painful struggle to bring back their daughter.
Time to Hold Pyongyang Accountable
The abduction issue has reached a state of deadlock. The Diplomatic Blue Book issued by the Japanese Cabinet on May 19, 2020, declares that settlement of the abduction issue is a top diplomatic priority for Japan. Already in May of 2019, Prime Minister Abe said, "I am ready to meet North Korean leader Kim Jong Un without any preconditions and frankly discuss this issue."
Nevertheless, it has already been more than a year since the Prime Minister made that statement.
United States President Donald Trump has shown understanding of the importance of the abduction issue. He brought it up during his two previous summit meetings with Kim Jong Un. However, there are no indications that the two are likely to meet again soon.
In fact, since the beginning of 2020, Pyongyang has been acting more belligerently compared to recent years, with repeated launchings of short-range ballistic missiles and other provocations. Clearly, it is bent on a course of once again challenging international society.
In reacting to Shigeru Yokota's death, a "heartbroken" Prime Minister Abe was obviously choked up as he declared that he would "resolutely take advantage of any chance" to arrange the return of victims of abduction to Japan.
Be that as it may, just waiting will deliver no such chance. The Japanese government must do whatever it takes to break the stalemate. We have to let Pyongyang know in no uncertain terms that it will not be able to shape its future without final resolution of the abductees issue. We should return to that starting point for negotiations.
On February 4, a "Letter to Megumi" written by Sakie Yokota appeared in the Sankei Shimbun. It read as follows:
We have only a little time left here on earth. Although we have given body and soul in the struggle [for justice], we cannot wait much longer. Politicians and officials, what do you think about that? We continue to see you appear on TV, always the picture of composure. We wish that you would look squarely at the cruel inhumanity of the abductions.
Who would not be moved in reading this emotional appeal from a mother of an abductee?
However, Sakie Yokota's words should be seen as addressed to all of the Japanese people, not just politicians and officials.
(Click here to read this editorial in Japanese.)
Author: Editorial Board, The Sankei Shimbun