EDITORIAL | Sota Fujii, Youngest to Win 5 Major Titles, Ushers in New Era of Shogi
How does his skill compare to climbing Mt Fuji? "I'm just before the tree line [where the trees stop growing]. I'm nowhere near the top."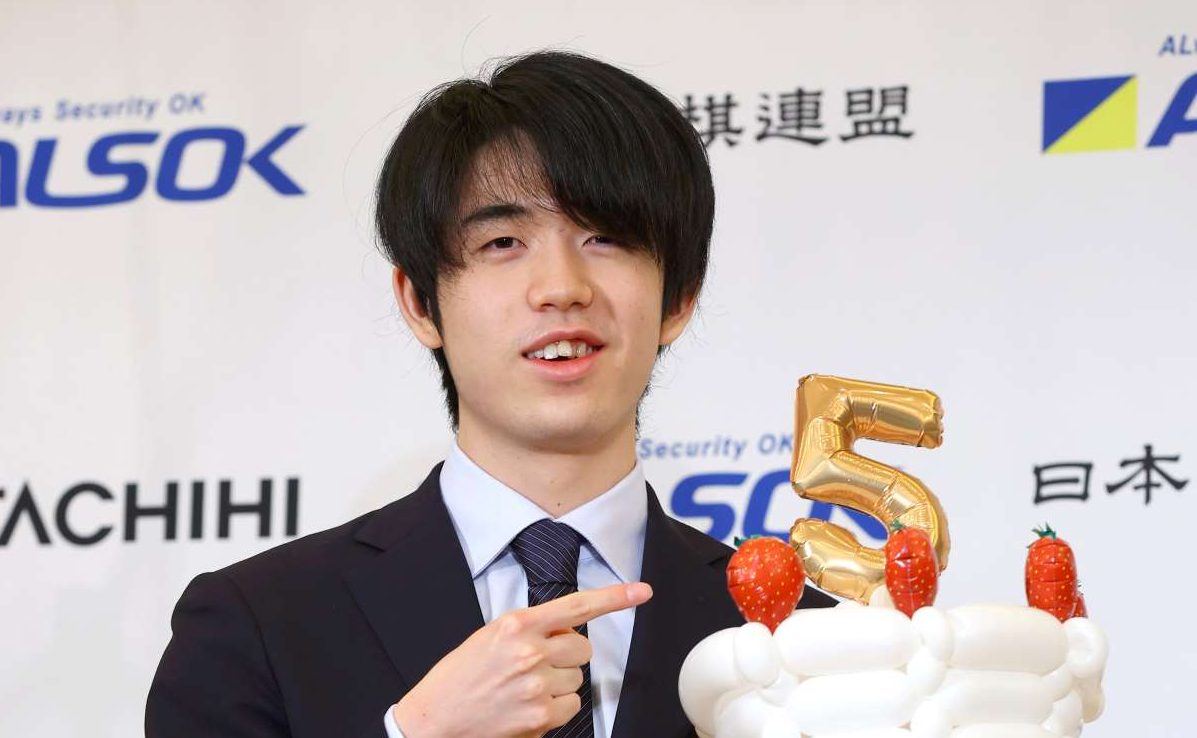 No words of praise are sufficient for what this young man has accomplished. He has hit new milestones faster than can be fathomed in words.
In the best-of-seven championship match for the Osho title on February 12, shogi prodigy Sota Fujii crushed defending title holder Akira Watanabe — who also holds the Meijin and Kio titles — with four consecutive wins. Fujii came into the tournament with four out of the eight major titles, and came out crowned with a fifth.
At the age of 19 years and 6 months, Fujii became the youngest person to win five major titles, beating by a wide margin the record of 22 years and 10 months set by the 9th-dan player Yoshiharu Habu.
At the Osho tournament, on top of his usual razor-sharp endgame moves, Fujii made choices that appeared to defy conventional wisdom during the early stages of his first game, leaving fans awestruck and professionals riveted.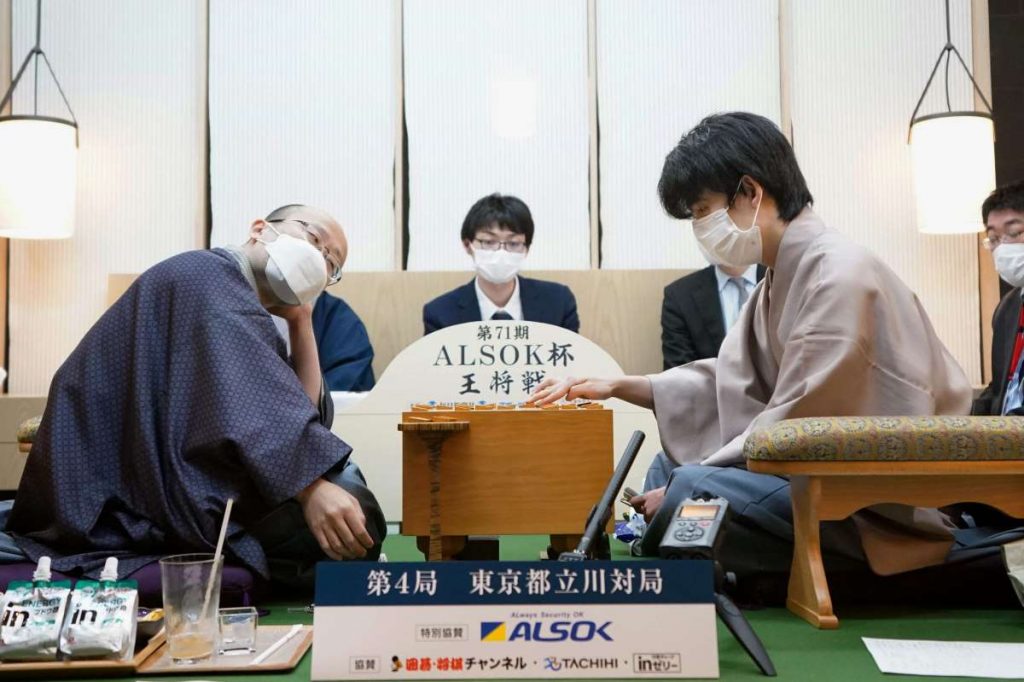 Some say that this was a result of Fujii's experimentation with artificial intelligence software. But the credit must first and foremost go to his inquisitive mind and adventurous spirit.
One can't help but be awestruck by his perceptiveness in discerning the advantages of each move and the boldness to try them out on the big stage.
Hopefully, Fujii will continue to expand the possibilities of the shogi board by exploring new moves and developing new joseki (a studied and standard sequence of moves in shogi).
On February 13, the day after Fujii claimed the Osho title, he was asked by a member of the press to rate his ability by drawing an analogy with the stations on Mount Fuji.
He responded immediately with a surprising answer: "I'm just before the tree line (the altitude at which trees stop growing). I'm nowhere near the top."
His words attest to his devotion to refining his skills, both as a professional player and as a grown man, in a realm beyond the reach of others.
Only three people have ever won five major titles: the 15th Lifetime Meijin Yasuharu Oyama, the 16th Lifetime Meijin Makoto Nakahara, and the 9th-dan player Yoshiharu Habu. Each one of them is a legendary shogi player that took the world by storm.
But the shogi world is on the cusp of a new era. The 9th-dan player Habu was demoted from Meijin Class A, in which shogi players compete for the right to challenge the Meijin titleholder, while Fujii in Meijin Class B1 is only one win away from joining Class A.
Since July 2021, Fujii has taken on a series of top professionals, playing two tournaments defending his title and three tournaments challenging other titleholders. Despite competing against the world's best, he has won more than 80% of his games both this fiscal year and in total so far.
In the seven title tournaments Fujii has competed in, he has shown himself to be a formidable opponent with a streak of 25 wins and only four losses. In every tournament, he has either taken or defended a title.
Fujii is humble about his five major titles, saying that the results surpassed his ability. But looking at his numbers, it's hard to imagine him being defeated in a best-of-five match or a best-of-seven match and losing a title.
On the contrary, Fujii's domination of all eight major titles is a real possibility — an unprecedented challenge that would enthrall his fans.
At the same time, Fujii's success is an inspiration to veterans like Akira Watanabe, the current holder of the Meijin title, and budding shogi players in their 20s. After all, the potential of the shogi board is not just for Fujii, but for all of them to discover.


RELATED:
(Read the editorial in Japanese at this link.)


Author: Editorial Board, The Sankei Shimbun