EDITORIAL | UN Goes to China, Then Ignores State Abuses Against 1 Million Uyghurs
Human Rights Commissioner Michelle Bachelet fails to check on the horrible conditions in internment camps, as shown in thousands of leaked Chinese documents.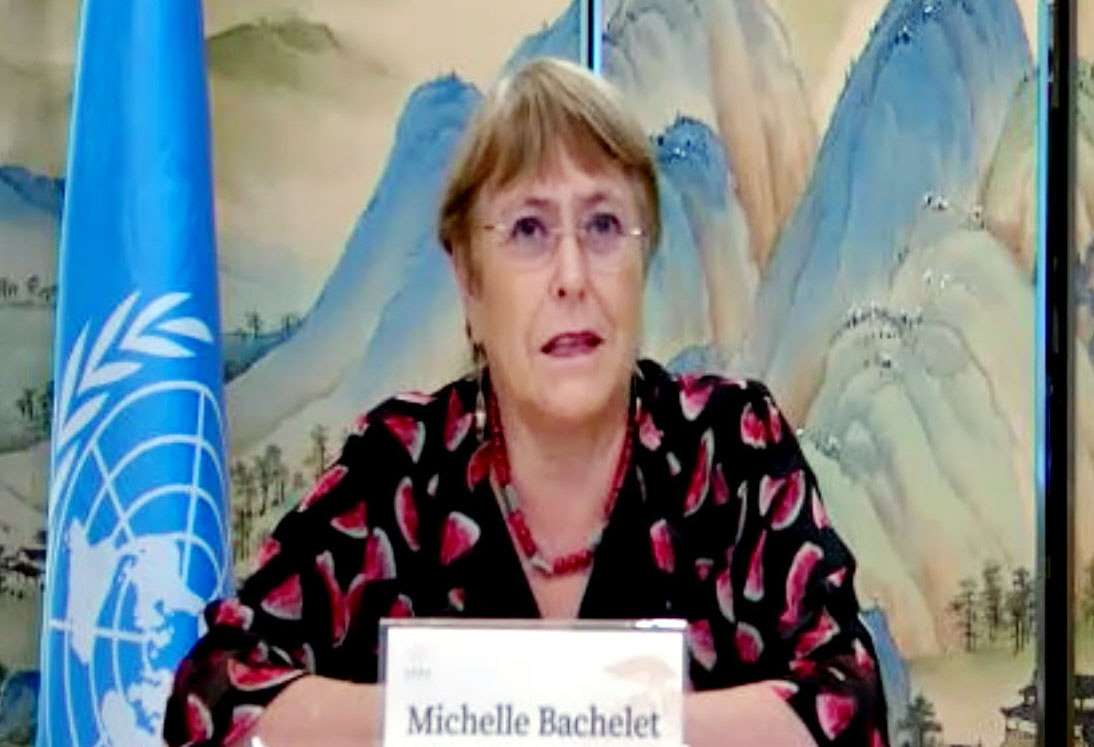 United Nations Human Rights Commissioner Michelle Bachelet visited the Xinjiang Uyghur Autonomous Region in China in late May. As was feared, far from clarifying the reality of the human rights violations against Uyghurs and other ethnic minorities, the visit turned into nothing more than a propaganda tool for Beijing.
Tens of thousands of Chinese internal documents concerning Xinjiang had just been leaked, including photographs revealing the conditions inside the internment camps where Uyghurs and other ethnic groups have been detained. A list of more than 20,000 detainees was also leaked.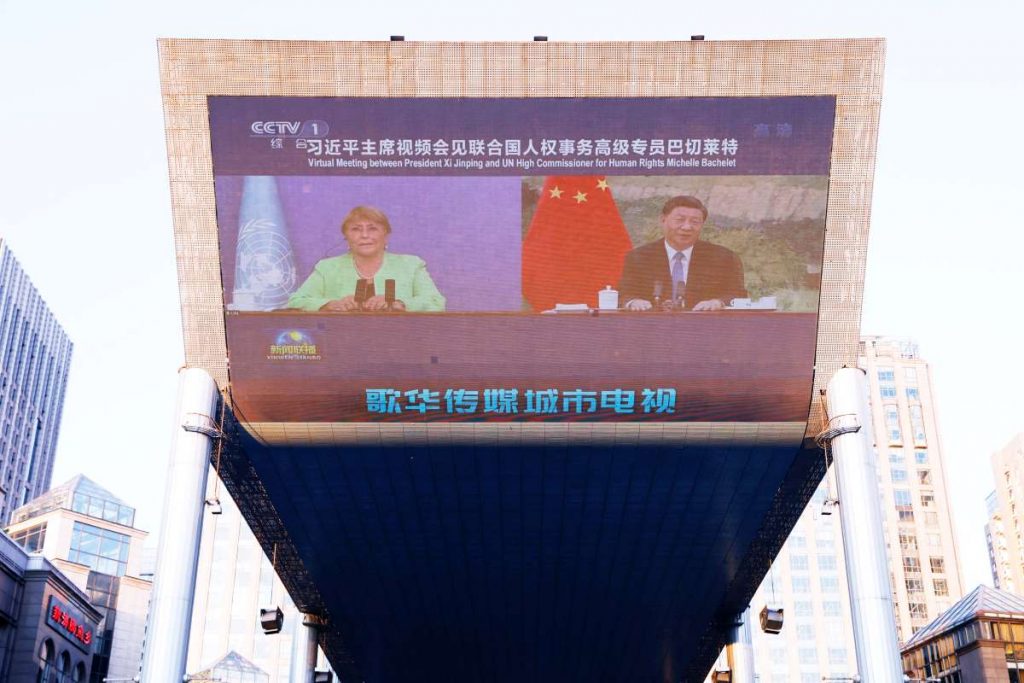 Pandering to the Hosts
Bachelet should have closely scrutinized China's human rights violations. But she instead showed consideration for Beijing by maintaining the position that the visit "was not an investigation."
Yet, if the purpose was not to conduct an investigation, it is difficult to understand why she visited the autonomous region in the first place.
The leaked internal files reveal a gruesome reality. They include photographs of handcuffed, shackled, and often hooded detainees, surrounded by police officers bearing batons, or being injected with unknown substances. The documents corroborate testimonies of former detainees who had escaped abroad.
'Shot Dead' for Resisting
The leaked files also contain a record of a statement by a senior Chinese Communist Party official. The statement orders that "every person returning from abroad is to be detained immediately" and that "any detainees running away even a few steps is to be shot dead."
If people are detained simply for going abroad, Beijing's claim that the camps are intended to "counter terrorism" does not hold water.
Despite all that has come to light, Bachelet only stayed in China for two days. All destinations she visited were effectively decided by China. In that time it was impossible for her to get a close look at the actual conditions of the internment camps where more than one million people are said to be forcibly detained. The United Nations needs to conduct a proper full-scale investigation.


International Responsibility
Responding to the leaked documents, German Foreign Minister Annalena Baerbock spoke online with Chinese State Councilor and Foreign Minister Wang Yi, describing the files as "new evidence of serious human rights violations" and demanding a "transparent investigation."
Japan has been hesitant to impose sanctions on China. But now that indisputable evidence of China's human rights abuses has come to light, Japan, as a democratic nation in Asia, must tighten sanctions and launch its own investigation.
Faced with the facts revealed by the leaked documents, people can no longer be swayed by Beijing's usual lies about "people living happily in the Xinjiang Uyghur Autonomous Region."
Beijing should stop adding to its shame and admit to committing genocide in the autonomous region.


RELATED:
(Read the editorial in Japanese at this link.)


Author: Editorial Board, The Sankei Shimbun