First International Wanko Soba Eating Contest in Iwate's Popular City
Participants from Japan, China, Taiwan, Mongolia, Nepal, Canada, Thailand, and the US competed to see how many bowls of soba they could eat in two minutes.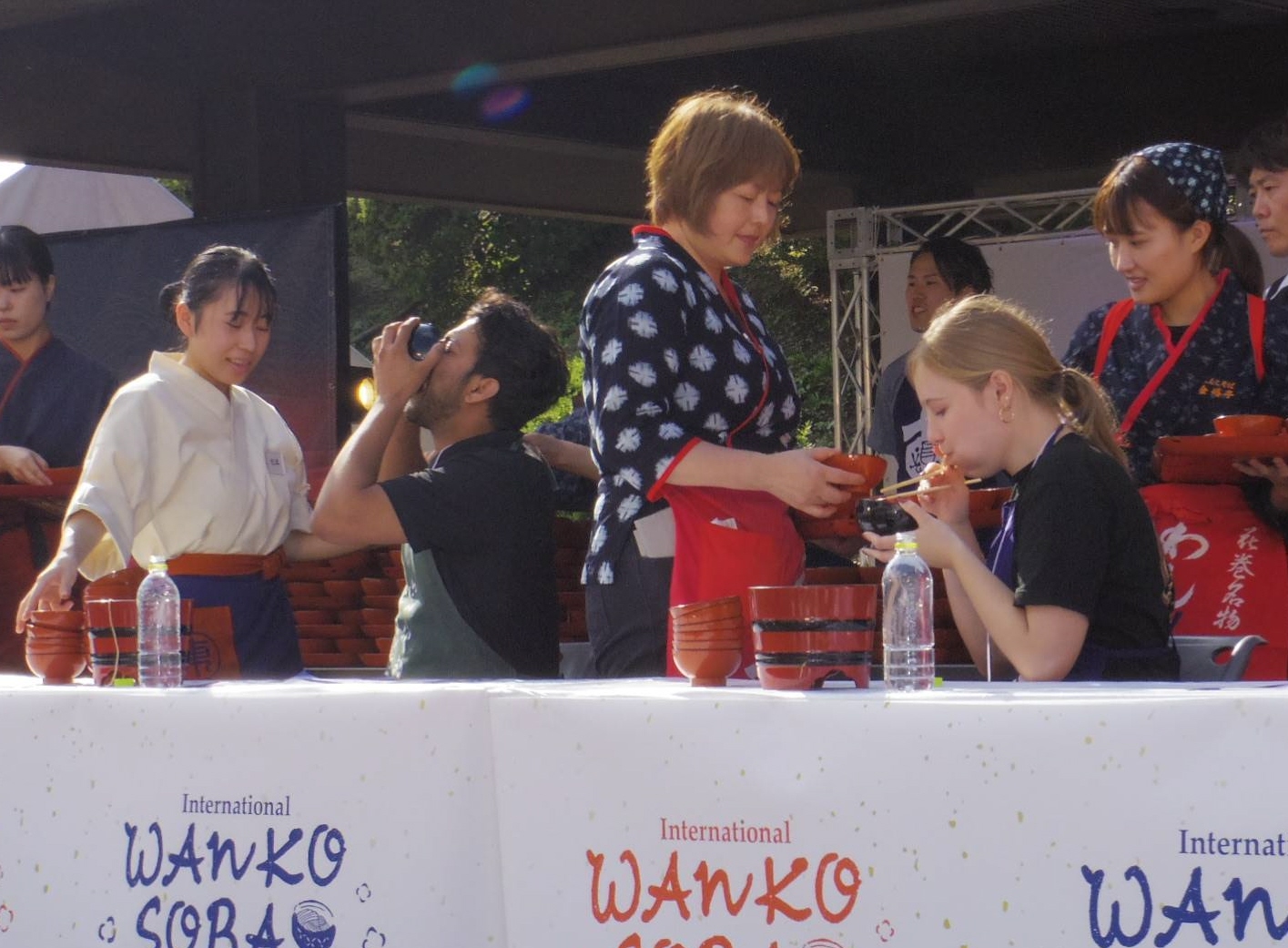 On October 1, Morioka City of Iwate Prefecture became the host of the inaugural international wanko soba eating contest. The city has experienced a surge in inbound visitors ever since it was featured in The New York Times' list of "52 Places to Go in 2023."
Wanko soba is a variety of Japanese soba noodles served in small bowls, originating from Iwate Prefecture. During the competition, 79 participants from 8 countries and regions competed to see how many bowls of soba they could consume in two minutes. Children competed in pairs, while adults competed in groups of three.
A Team Effort
The eating contest was organized by Iwate Prefecture. The popularity of its local specialty, wanko soba, has soared following Morioka City's feature in The New York Times. For instance, the wanko soba contest held in a Japanese commercial facility in New York's Brooklyn at the end of August was also incredibly popular. Seeing this success, the eating contest in Morioka City was expected to attract many inbound visitors.
The international eating contest was unprecedented in many ways. It marked the first collaboration between Morioka City and Hanamaki City, each with their own claims to the origin of wanko soba. Additionally, the competition saw collaboration between the soba restaurants of both cities.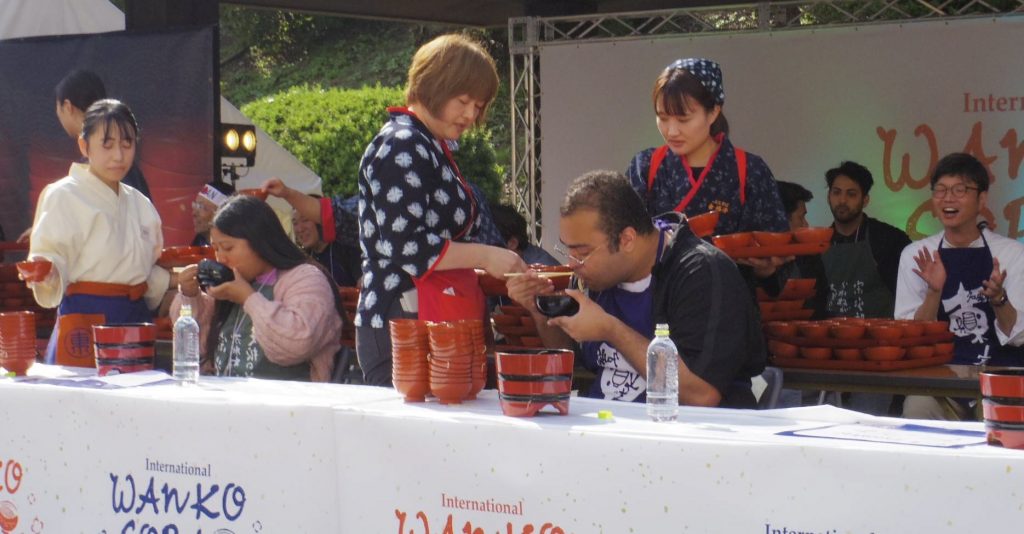 First International Contest
In total, 19 teams competed in the adult's eating contest. There were 31 competitors from Japan and 26 from China, Taiwan, Mongolia, Nepal, Canada, Thailand, and the United States. Most of them were international students.
The event kicked off with a lively opening ceremony, attended by Governor Takuya Tasso of Iwate Prefecture, Mayor Shigeru Uchidate of Morioka City, and Mayor Toichi Ueda of Hanamaki City. They cut an extra-long piece of soba instead of a ribbon to mark the occasion.
A competitor from Nepal wowed the crowd by consuming 57 bowls of soba, which was accomplished by tossing the noodles into his mouth.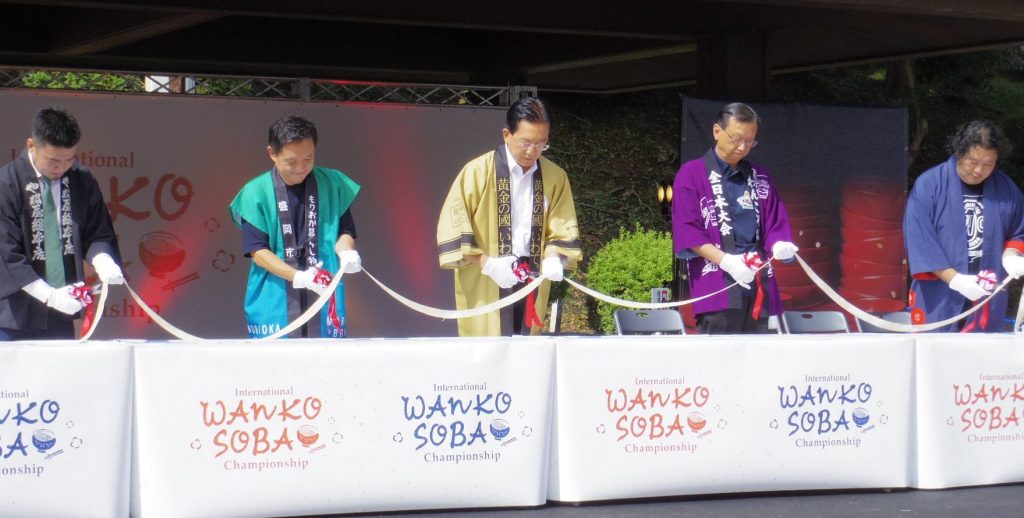 The Champions
However, it was Morioka City's "Morioka Fire Department Naga" team that claimed the title of the first-ever world champion with an overwhelming record of 250 bowls. The team had also been crowned champions at the All Japan Wanko Soba Eating Championship.
The team consisted of employees from the Morioka Fire Brigade Department. Among them, 51-year-old Yasuhiro Sato consumed 91 bowls in just 2 minutes. With a cheerful smile, Sato expressed his satisfaction: "I'm pleased to have contributed to the team as planned. I hope this event continues so that we can aim for consecutive victories."
RELATED:
(Read the article in Japanese.)

Author: The Sankei Shimbun