G7 Solidarity as Putin Continues Devastating 'Holy War' in Ukraine
A meeting of the G7 foreign ministers in Nagano condemned Russia and called on China to act as a responsible member of the international community.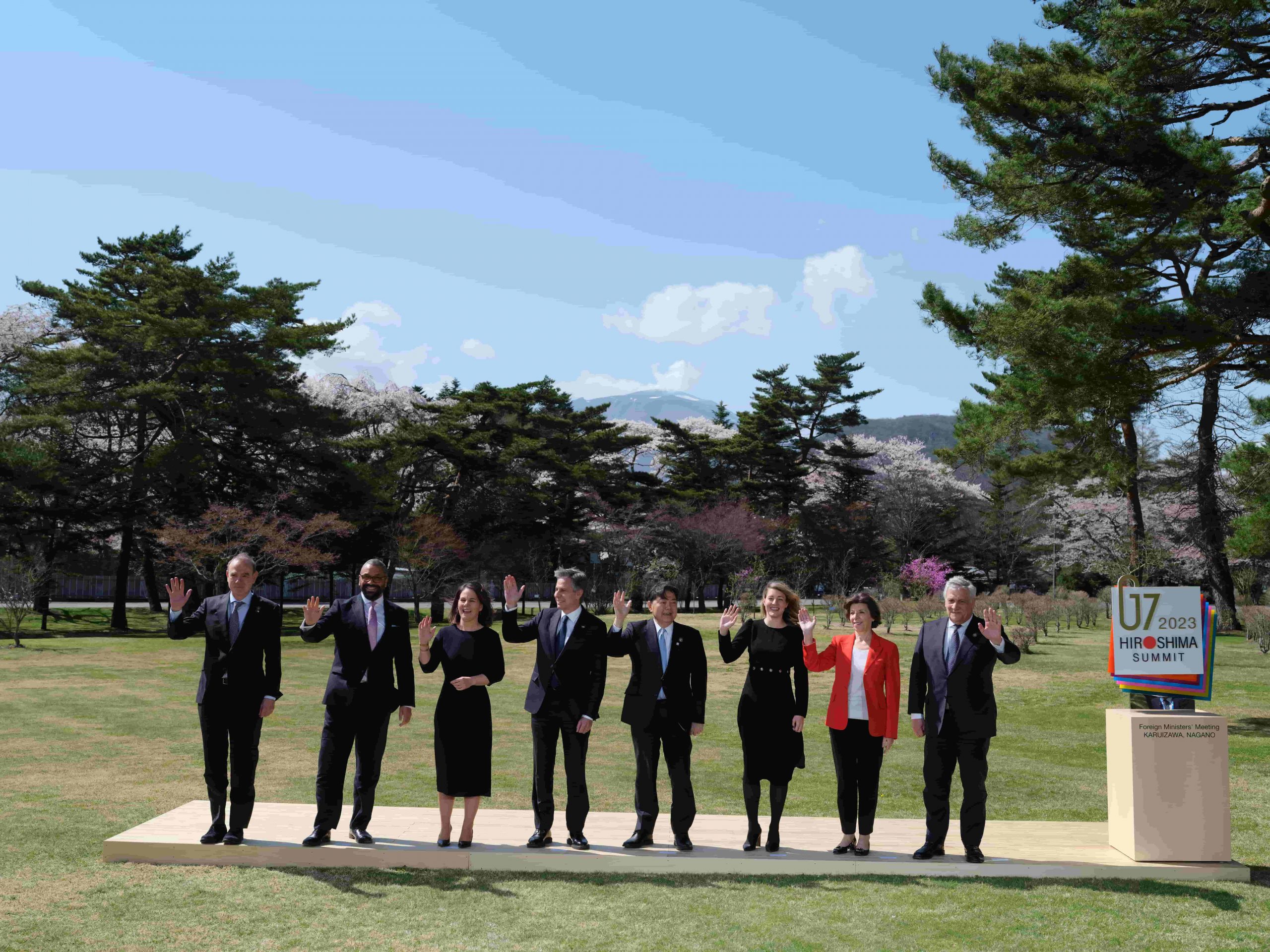 For Japan's foreign minister, the Russian invasion of Ukraine is "an outrageous act that undermines the foundation of the international order." At a meeting of G7 foreign ministers which took place in Karuizawa in Nagano Prefecture on April 16 to 18, Yoshimasa Hayashi told reporters, "It can never be tolerated."
However, in the mind of Vladimir Putin, Russia appears to be fighting a holy war.
On April 18, TV pictures showed him holding a religious icon, which he took to Ukraine as a gift for soldiers.
He gently opened the doors of a golden box to reveal the face of Jesus, revered by Christians as the Prince of Peace. The image was presumably chosen because the Orthodox church had just celebrated Easter. Their celebration was a week later than most other denominations.
The 76-year-old Orthodox Church leader, Patriarch Kirill, is a staunch supporter of President Putin.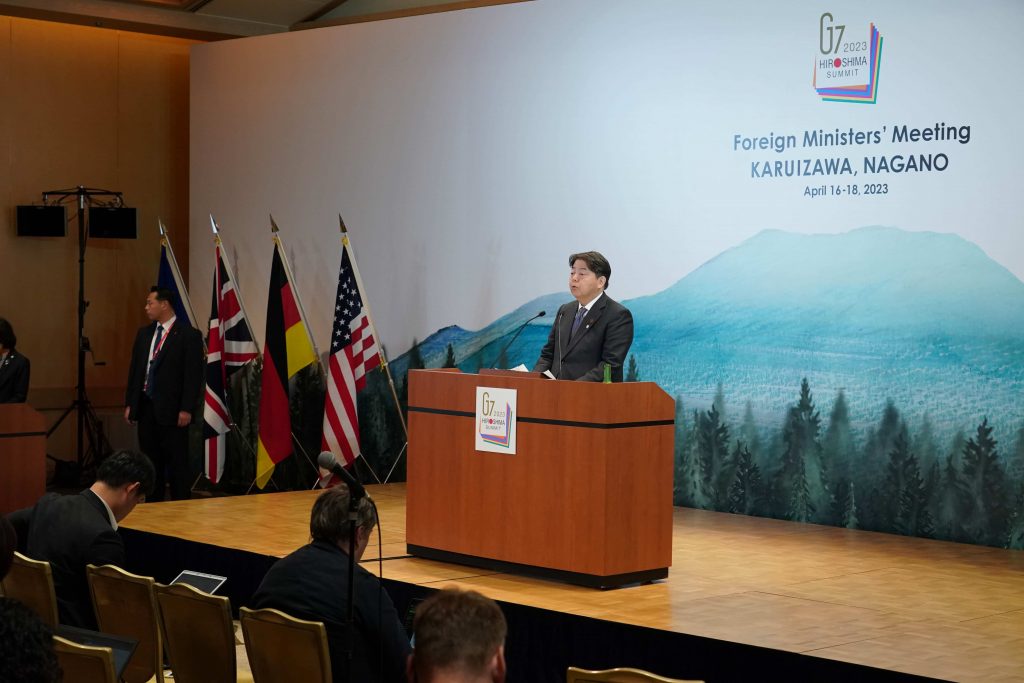 Anger at an Atrocity
When Japan's Prime Minister Fumio Kishida visited Ukraine in March, he made contact with a different wing of the Christian church.
In the town of Bucha, priests informed him that Russian troops had killed more than 400 civilians in their community.
Shocked by such brutality, Mr Kishida said that he felt great anger at the atrocity. He laid a wreath and observed a solemn silence.
China's position on the Russian invasion of Ukraine is very different from that of Japan. Despite promising to act as peacemaker, Xi Jinping has not been to Ukraine. Nor has he spoken recently to President Volodymyr Zelenskyy.
On April 16, China's new defense minister, Li Shangfu went to Moscow on his first foreign assignment.
Vladimir Putin met Mr Li for talks, just after the president had returned from an Easter church service. During the service, Patriarch Kirill prayed for Ukraine to be united with Russia.
Mr Putin said that Russia and China "regularly exchange useful information, partnering in the sphere of military-technical cooperation and holding joint exercises."
Li Shangfu added that Russia-China ties have "already entered a new era."
"We have very strong ties. They surpass the military-political alliances of the Cold War era. They are very stable," he said in translated remarks broadcast on Russian TV.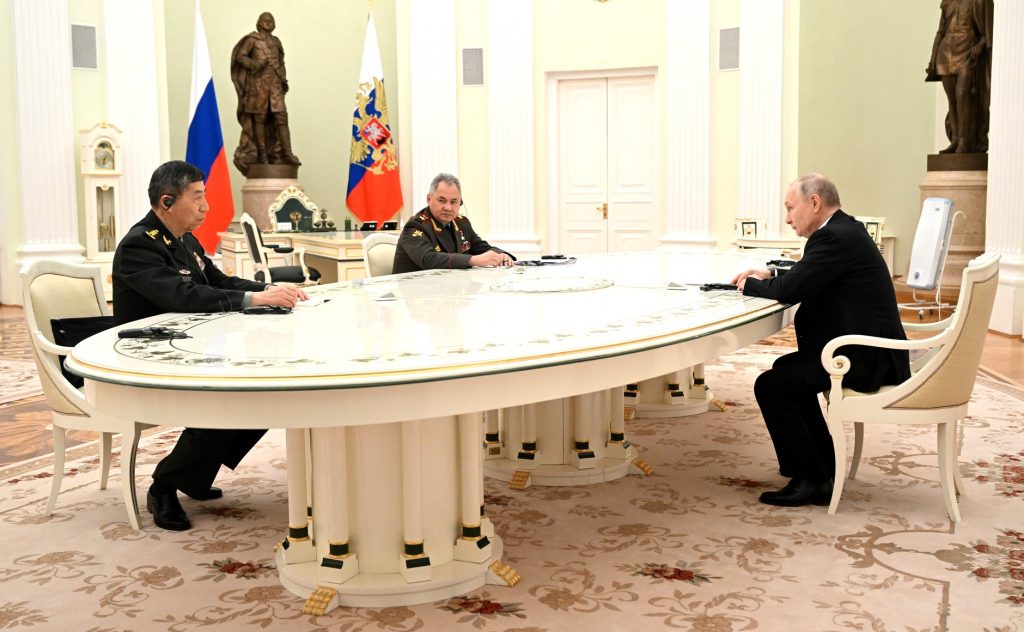 Hardening Position
Concern over the China-Russia axis was articulated in a recent strongly worded speech by the European Commission President, Ursula von der Leyen.
Ahead of her trip to Beijing last month, she shared this comment. "We have seen a very deliberate hardening of China's overall strategic posture for some time. And it has now been matched by a ratcheting up of increasingly assertive actions."
Ms von der Leyen noted President Xi's parting words to President Putin on the steps of the Kremlin in March: "Right now, there are changes, the likes of which we have not seen for 100 years. And we are the ones driving these changes together."
Ms von der Leyen warned, "Far from being put off by the atrocious and illegal invasion of Ukraine, President Xi is maintaining his no-limits friendship with Putin."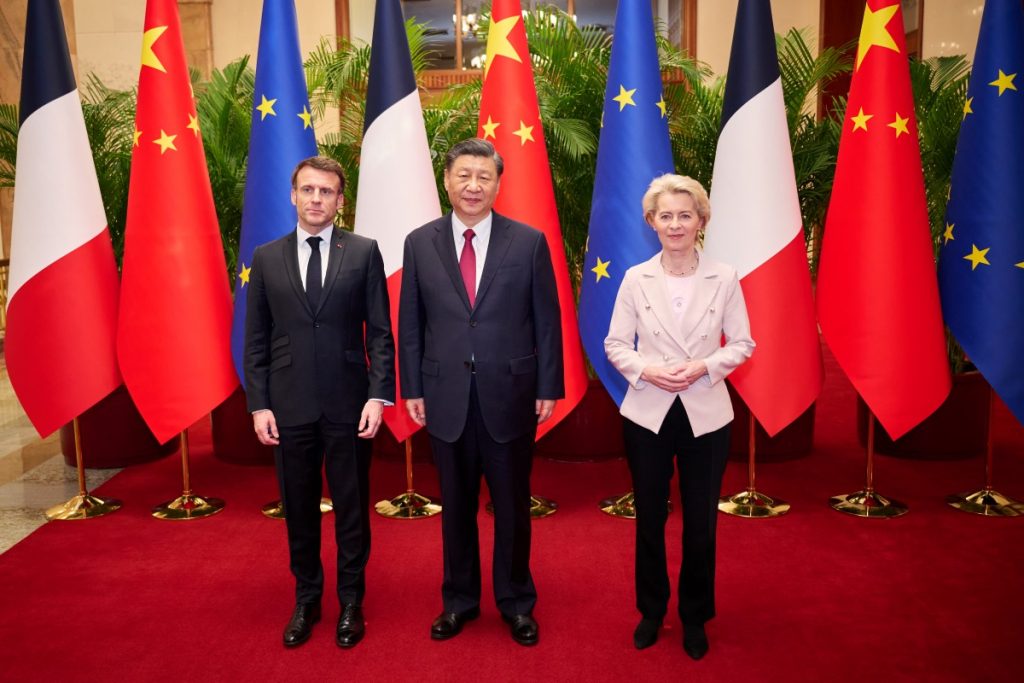 The G7's Response
At the gathering in Nagano, Mr Hayashi said: "The strength of solidarity among the G7 foreign ministers is at a level not seen before."
US Secretary of State Antony J Blinken said that there had been "clear unanimity" over the Taiwan issue. The final communique stated that "there is no change in the basic positions of the G7 members on Taiwan, including stated one China policies."
The ministers reaffirmed the importance of peace and stability across the Taiwan Strait. They described it as an "indispensable element in security and prosperity in the international community."
Several European politicians attended the meeting in Nagano. They include the foreign ministers of Germany, Italy, and France — as well as the British Foreign Secretary, James Cleverly.
After the gathering on Tuesday, the US Secretary of State Antony Blinken met Prime Minister Kishida.
"They reaffirmed the vital importance of the G7 and the ironclad US-Japan Alliance in promoting peace, security, and prosperity," according to a readout from the State Department. There was also praise from the US side for recent progress in the relationship between Japan and South Korea. Mr Blinken also thanked Prime Minister Kishida for Japan's support for Ukraine's sovereignty and territorial integrity.
The two men discussed the upcoming G7 leaders summit in Hiroshima. The South Korean president, Yoon Suk-yeol will attend the meeting in May as a guest and Volodymyr Zelenskyy will address the leaders by video link.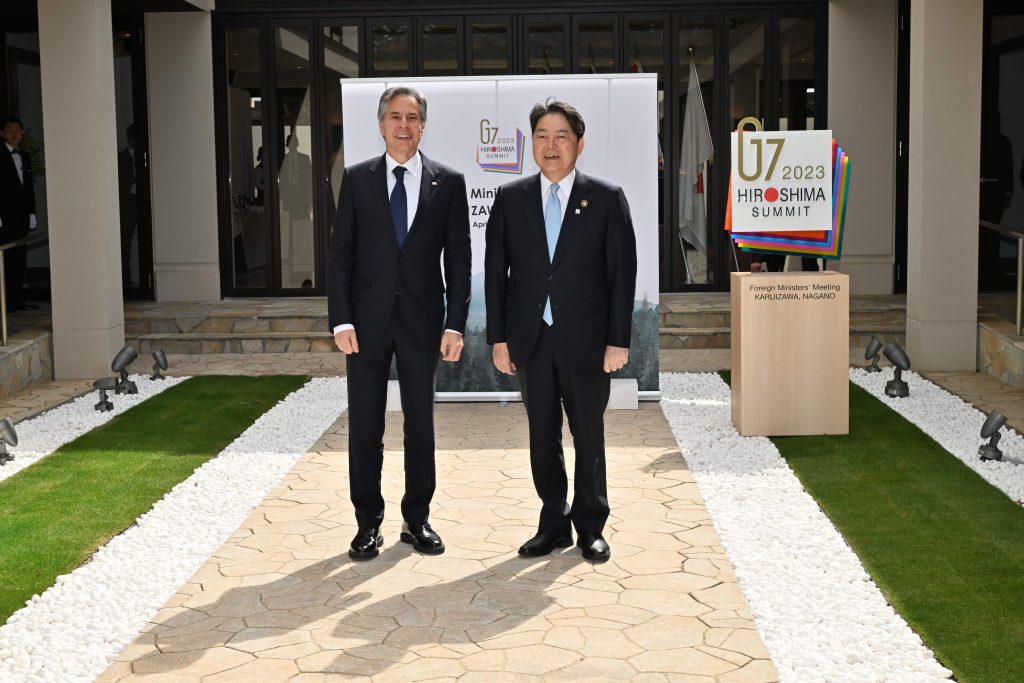 Zelenskyy's Defiance
Mr Zelenskyy's response to the unannounced visit to his country by Vladimir Putin was to head to the Donetsk region on Tuesday to visit Ukrainian troops. He listened to commanders' reports on the battlefield situation and gave awards to soldiers.
"I have the honor to be here today, to thank you for your service, for defending our land, Ukraine, our families," Mr Zelenskyy said.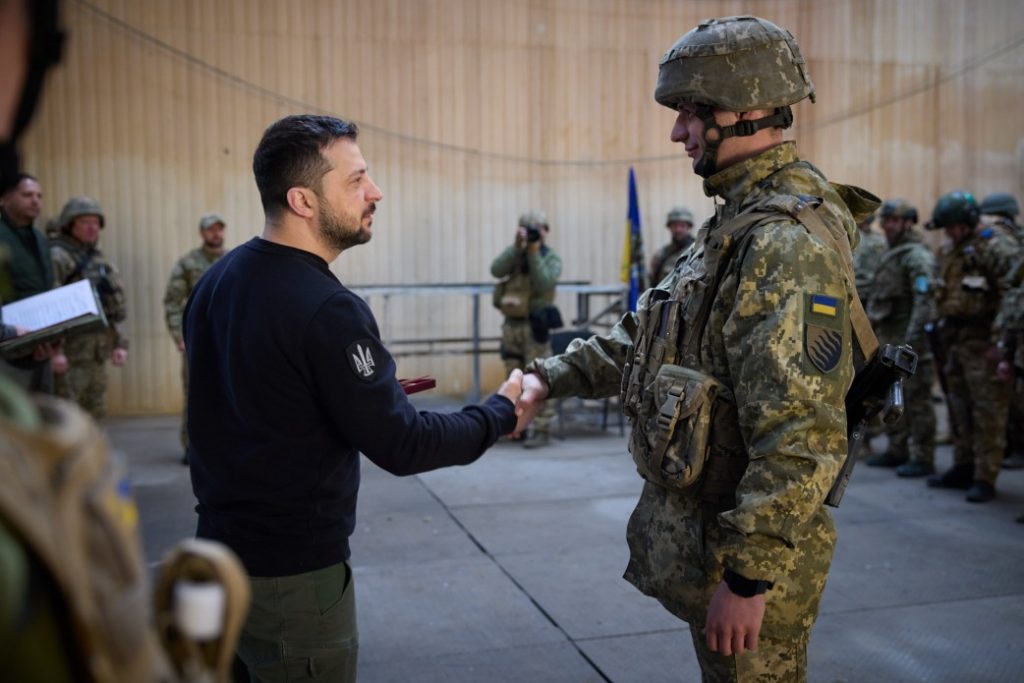 China's Foreign Ministry spokesperson Wang Wenbin used a press conference in Beijing to condemn the final communique from the G7 meeting in Nagano. Wang Wenbin claimed, "The statement was full of arrogance, prejudice, and sinister anti-China intentions." He said China has "lodged solemn representations" with the host country Japan.
This will not be a surprise to the Japanese Ministry of Foreign Affairs, which is used to China's belligerent rhetoric.

RELATED:

Author: Duncan Bartlett, Diplomatic Correspondent

Duncan Bartlett is the Diplomatic Correspondent for JAPAN Forward and a Research Associate at the SOAS China Institute. Read his other articles and essays.