[Gamer's World] G-Star: Face to Face with the Korean Gaming Scene 
One sponsor of G-Star has its own digital currency "coin" that links its various games together via the blockchain while others offer extraordinary visuals.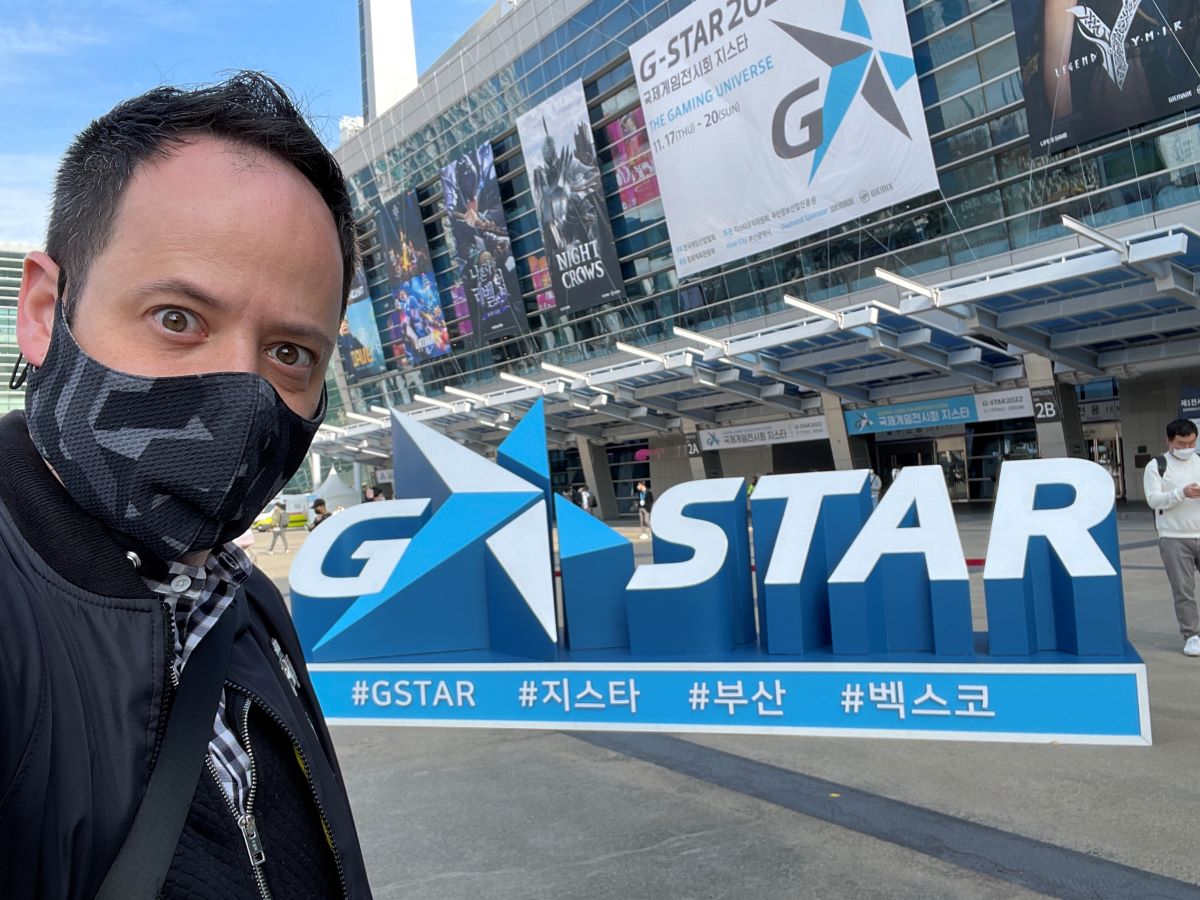 One of the cool things about visiting videogame expos around Asia including G-Star is that you often come face to face with a very different gaming scene. This is especially the case with larger expos, where AAA hit titles from the West or Japan are often overshadowed by huge mega-hit games local to that country.
This month I made my first visit to G-Star, the largest such event in South Korea. It was held in Busan in November for the first time since the pandemic. The show attracted some 184,000 visitors over four days. And the show floor was dominated by mammoth booths for games that are huge in Korea but not so well known elsewhere.
One of the main sponsors of G-Star, game publisher WEMADE, has its own digital currency "coin" that links its various games together via the blockchain, with a healthy fan base to match. Its booth took up the length of an entire wall of the convention center.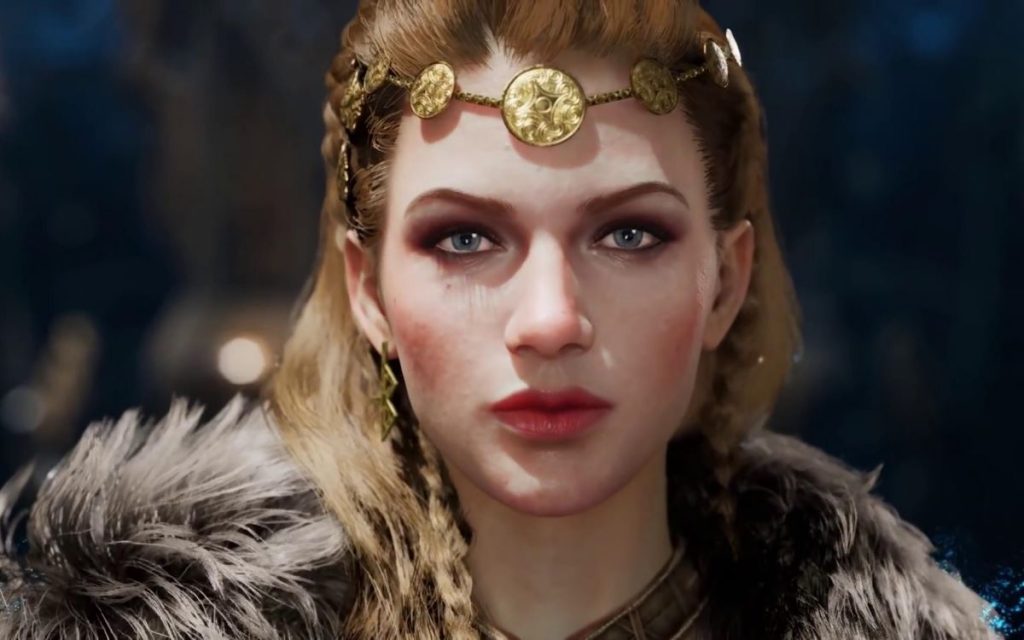 Massively multiplayer role-playing games (MMORPGs) are extremely popular around Asia. And WEMADE showcased its upcoming games Legend of YMIR and Night Crows to strong interest.
Blockchain implementation in games has proven divisive in the West and in Japan so far. So it remains to be seen whether players overseas will be convinced. But at the very least both of these games offer a compelling visual style. They are both being developed using the cutting-edge game development tool Unreal Engine 5, resulting in breathtakingly detailed visuals that leave a strong first impression.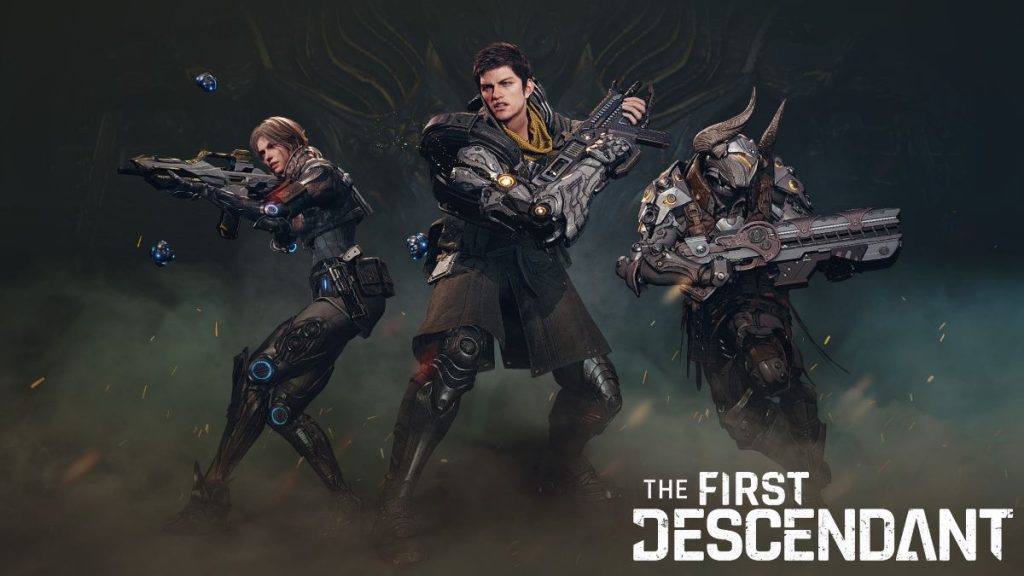 Nexon's Booth
Nexon, meanwhile, had seven games at its booth, which ran along the wall at the opposite side of the expo hall. Its top title at the show, third-person cooperative action RPG shooter The First Descendant, has been attracting more attention overseas, thanks partly to its stunning good looks – again crafted using Unreal Engine 5.
It may face an uphill struggle in the West where there are plenty of similar games already. But various global media outlets have published generally favorable impressions of early demos for the game already. And there is clearly an interest among fans of shooters.
G-Star's Other Stars
Among the other major local players at G-Star was Krafton, the Korean publisher behind PUBG, the game that kickstarted the battle royale boom of the late 2010s.
In addition to a huge display for PUBG, Krafton offered a hands-on demo of The Callisto Protocol, an upcoming new survival horror game from the creator of Dead Space. This is very much a game that has been designed with Western players in mind, and indeed its main development team, Striking Distance Studios, is based in California.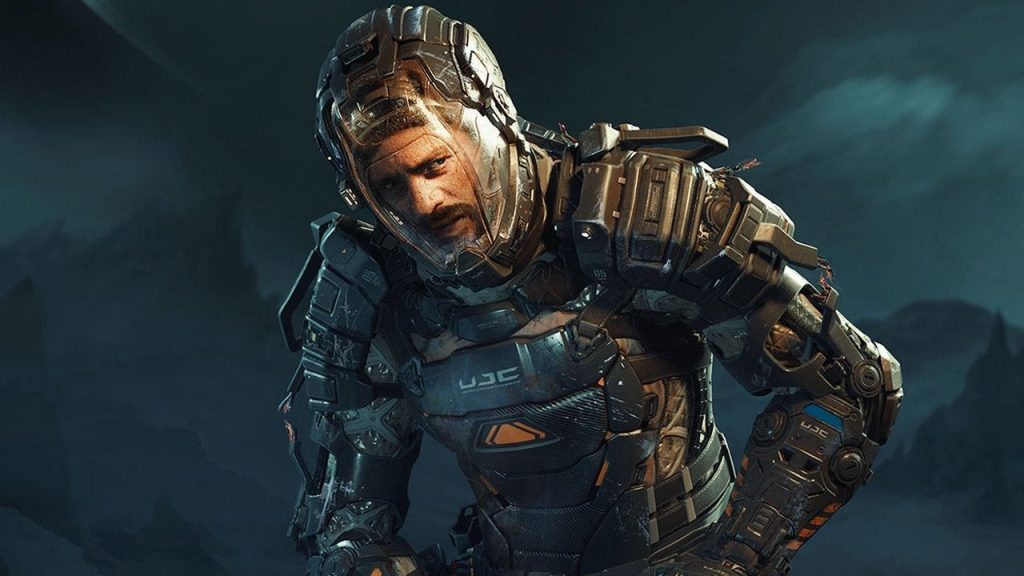 Unfortunately, The Callisto Protocol will not be released here in Japan. A release was planned, and the game has been fully localized into Japanese. However, the game contains extremely graphic depictions of gore and human dismemberment, which are trigger points for Japan's ratings board, CERO. Striking Distance was not willing to make the cuts necessary to secure a rating from CERO, as the gore is somewhat of a central attraction for The Callisto Protocol and toning it down would make for a very different game.
No rating means no release.
Personally I was looking forward to playing The Callisto Protocol. And I know many of our readers at IGN Japan were too, so it's an unfortunate situation. I did get to play a short demo at Krafton's booth at G-Star, and I loved the grim sci-fi setting and creative combat style.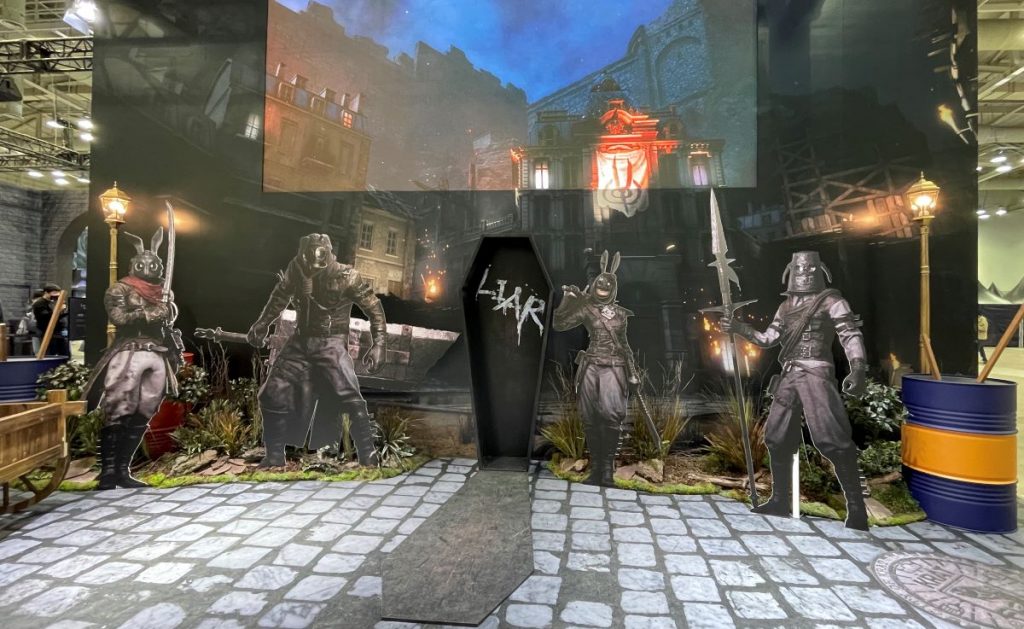 Neowiz's 21st Century Pinocchio
Local publisher Neowiz also commanded a strong presence at G-Star with its upcoming game Lies of P. This game is very loosely based on the story of Pinocchio, hence the title. But also borrows heavily from Japanese cult hit game Bloodborne in terms of visual style and combat systems.
Every time I passed the booth, the line to play a demo of Lies of P stretched into infinity. And the overwhelmingly positive overseas reception to its first trailer a few months ago suggests this could be a big global success.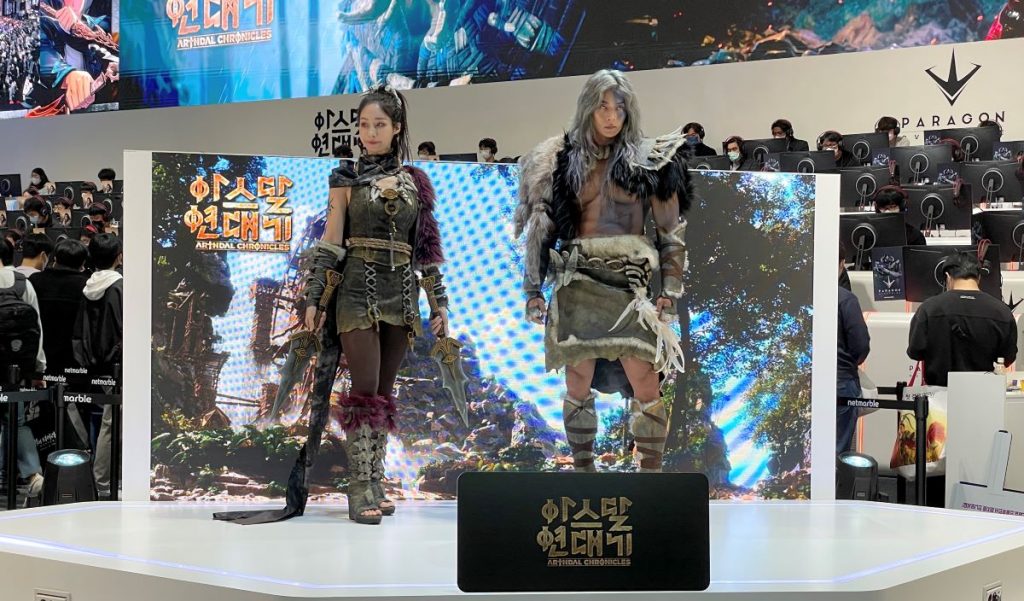 Meanwhile, other major Korean titles included Ares: Rise of Guardians, an upcoming sci-fi MMORPG developed by Kakao Games; Netmarble's action RPG Solo Leveling: Arise; and Arthdal Chronicles, an ambitious open-world MMORPG also from Netmarble. I didn't get a chance to play any of these games, unfortunately. But their excellent art direction was enough to make me interested to do so.
Highlights from G-Star
In terms of games made in Korea, the highlights came from the indie games area. A condensed version of the annual event Busan Indie Connect took over a large section of the conference center. There were some 40 playable games, the majority of which were made by local developers.
Some faves for me included
Lapin, an adorably cute platform game with super-tight controls that require precise play;
Lucia, a gentle puzzle action game with a mysterious ancient Egyptian setting. It had all the gigantic cat statues you could want; and
Lo-Fi Room, a comforting game in which you hunt in a messy bedroom for half-hidden musical instruments. Then you use them to create laidback music via a series of engaging rhythm-based minigames.
The International Side of G-Star
But G-Star is an international event, too. And this was especially apparent in the choice of speakers at its seminar conference. While there were relatively few games from the West or Japan on the show floor, the conference stage featured talks from such luminaries of gaming as Quantic Dream co-founder David Cage, action-game veteran Hideki Kamiya, Monster Hunter creator Ryozo Tsujimoto and execs from Microsoft, Bungie and Techland.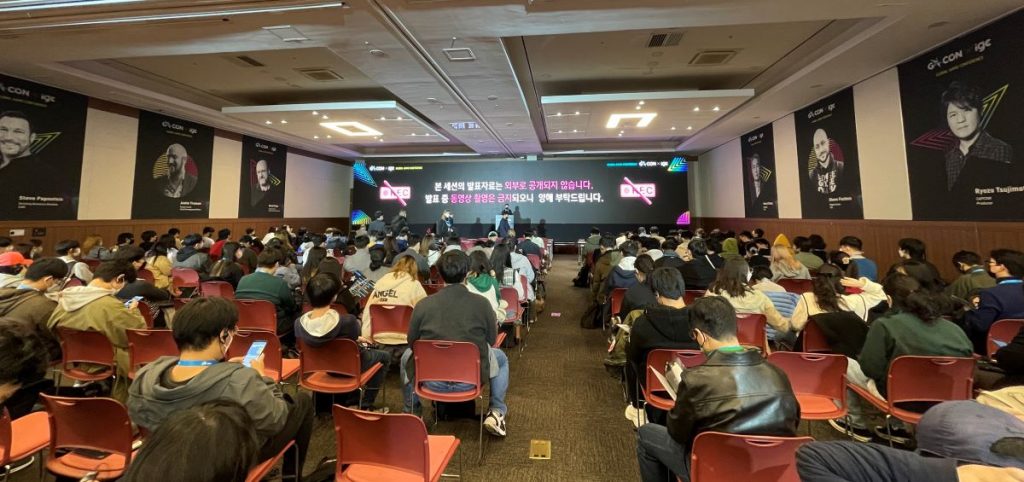 This selection of speakers suggests that Korea's game industry has a reverence for the global gaming market. Clearly it has the will to learn what works in the West, Japan and around Southeast Asia. After all, Korea's domestic market is limited in size and can only sustain companies so far.
Looking overseas has resulted in massive success for the Korean movies and K-pop industries. But few games have yet managed to follow suit.
Still, judging by the standard of many of the games I saw at G-Star, along with the increasing appeal of Korean mobile games here in Japan, I have no doubt that global success stories are just around the corner.


RELATED:
Author: Daniel Robson
Daniel Robson is chief editor of videogame news site IGN Japan. Read his series Gamer's World on JAPAN Forward, and find him on Twitter here.