Master Swordmakers of Sakai Give 'Monster Hunter' Kakaru Kumo Nakai's Sword New Life 
The famed swordmakers tried their hand at producing a replica of one of the weapons that appear in Monster Hunter with spectacular results.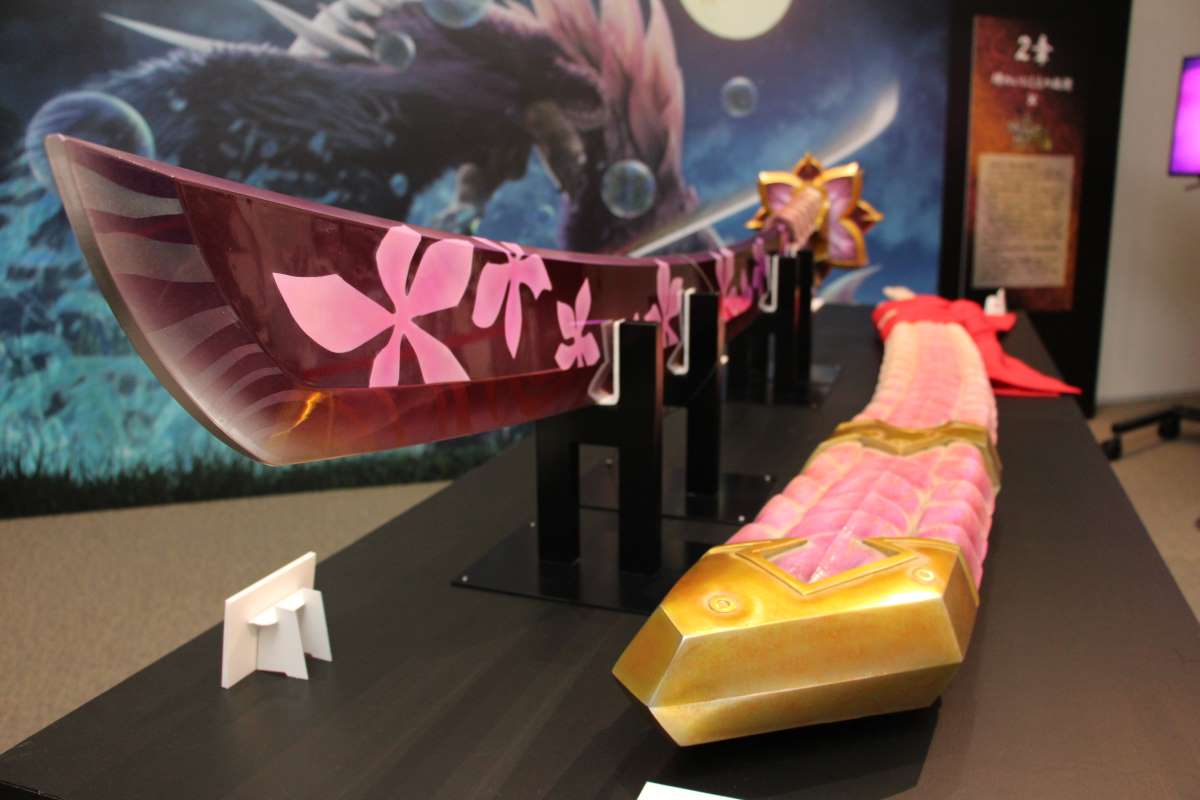 A collaboration between Monster Hunter and the city of Sakai caught the attention of fans over the summer of 2022. Monster Hunter, known in Japan as "MonHan," is a hit video game series developed by Capcom that has sold a total of 84 million copies worldwide.
The swordmakers of Sakai, a city in Osaka prefecture known for blade forgery, tried their hands at producing a replica of one of the weapons that appear in Monster Hunter. It took three years to go from inception to the final product.
Sakai has a rich history and many tourist attractions, but it has not been able to raise its profile effectively. The city government asked Capcom to collaborate to expand the reach of its high-level smithery, which Sakai has been known for ever since blacksmiths gathered in the city in the fifteenth century during the Warring States period.
Did Monster Hunter do the trick?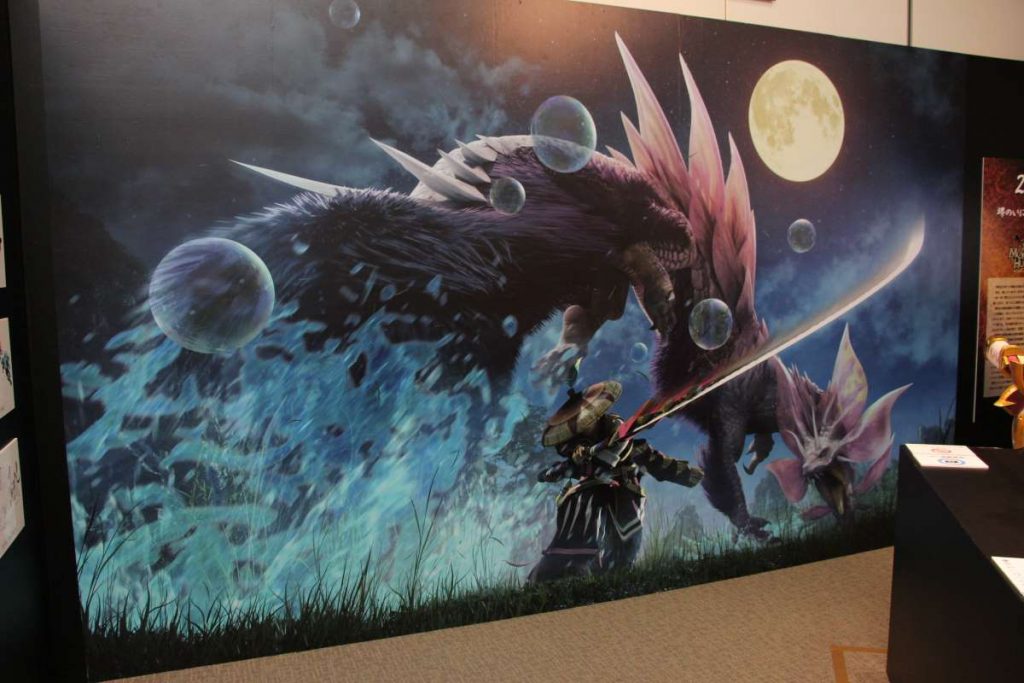 Impressing Fans with a New Blade
The colorful, impressive sword is so massive at 3.1 meters in length and 150 kilograms in weight that it is almost unreal. It is a replica of Kakaru Kumo Naki, a weapon appearing in Monster Hunter.
Visitors flocked to Sakai Plaza of Rikyu and Akiko, a museum in Sakai City's Sakai ward, where an exhibition titled Monster Hunter x Sakai: A Close Look at Ancient Techniques was on display until September 4.
The Sankei Shimbun covered the exhibition, asking visitors what they thought. Akira Yoshitake, a 22-year-old office worker from Nishi Ward in Osaka, has been a Monster Hunter fan for 10 years. Smiling, he said, "Seeing a real-life version of something I love in front of me is such fun."
A 20-year-old vocational student visiting from Kaizuka City, Osaka Prefecture, seemed equally impressed, saying: "I know anything's possible in video games, but now I realize that the character who can swing this sword is impressive!"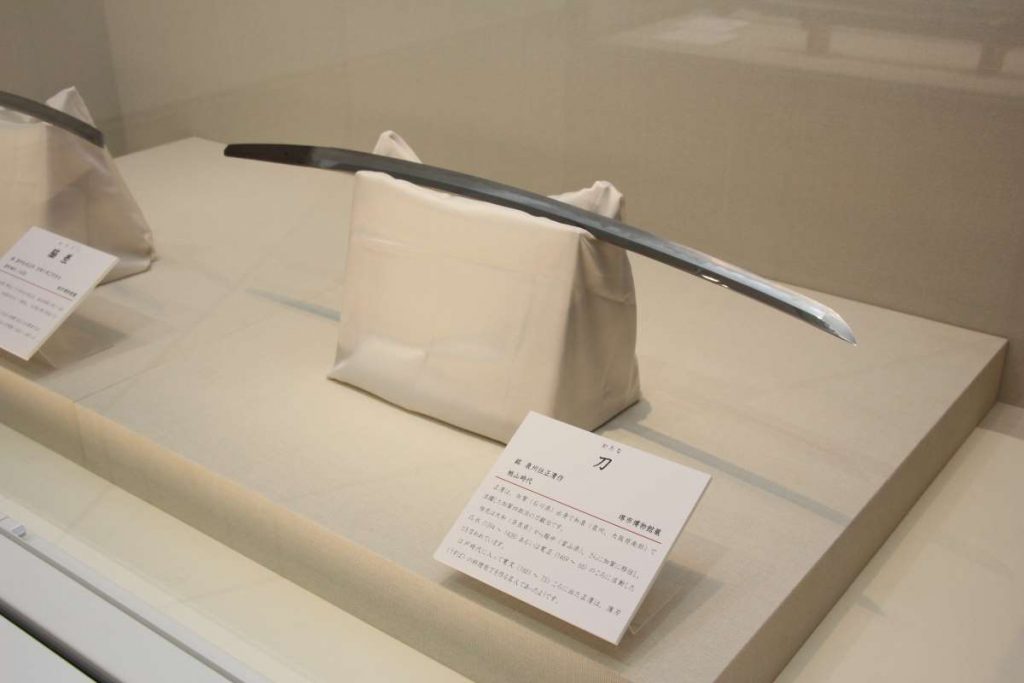 How It Started
The project started in 2017 when Sakai City proposed it to Capcom. The city is home to the Mozu-Furuichi Kofun Tombs, a UNESCO World Heritage site and it flourished during the Warring States age as an independent city. The town has a rich history and plenty of tourist attractions, but it has struggled to come up with ways to promote its charm as a tourist destination.
Connecting its history and craftsmanship to the current generation through Monster Hunter, Sakai City hoped to inform younger generations about its traditional arts and attractions.
Work on reproducing the sword started in 2019. Among the weapons in Monster Hunter, Kakaru Kumo Naki was chosen because its basic structure is similar to that of a Japanese katana (sword), and it is decorated with patterns recognizable as those of the monster hunter character.
The three craftsmen who took on the project are Jun Mizuno, CEO of Sakai's sword forgery Mizuno Tanrenjo (Sakai Ward, Sakai City); Akihiko Maeda of Maeda Woodworks (Kita Ward, Osaka City); and the pro modeler Masakazu Yamaguchi.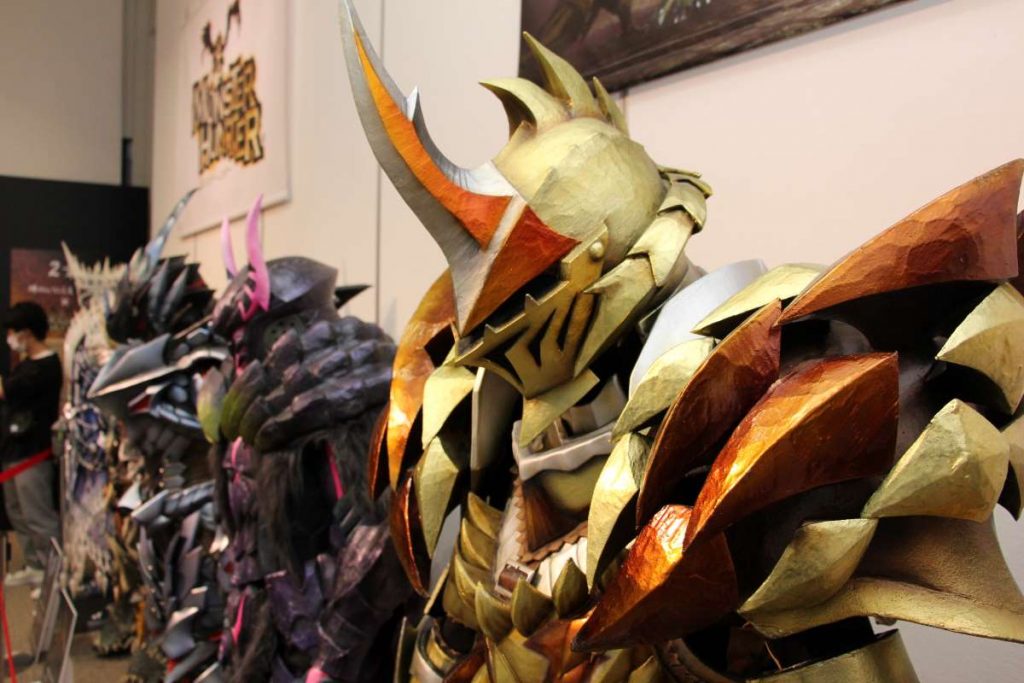 Bringing The Sword To Life
Swordmaster Mizuno forged the blade in extremely soft iron. Maeda then carved the scabbard and the decorative parts with his mastery fostered by years of sculpting festival floats.
Finally, Mr. Yamaguchi took charge of the coloring. He recalls how difficult it was, saying, "This sword was created out of a water dragon, so I wanted to visually recreate its sliminess and flexibility."
Its realism shows off the unrivaled skills of Sakai artisans.
During the exhibition, in addition to game equipment and model sheets, real historical weapons like antique katana and harquebuses produced in Sakai were also on display. The exhibition of the sword replica ended on September 4th, though the museum has other exhibitions that have continued.
A spokesperson from Sakai City noted, "The response was positive, with many young people and families who are fans of the game visiting the exhibition. We intend to continue promoting Sakai in a way that matches young generations who would normally not be too interested in our city."
This collaboration between a videogame and modern craftsmen is unusual. Given its popularity, stakeholders are now watching to see whether or not Sakai City's ingenious strategy will continue in new ways in the future.


RELATED:
(Read the related article in Japanese at this link.)


Author: Shigeki Fujiya