General Li Shangfu Carries China's Aggressive Territorial Claims to Shangri-La Dialogue
Defense Minister Yasukazu Hamada had fruitful meetings with his American and South Korean counterparts but China's General Li Shangfu was in a pugnacious mood.
There is a special hotline between Tokyo and Beijing which is designed to help prevent a war in Asia. It was used for the first time recently, when Japan's Defense Minister, Yasukazu Hamada, spoke with his Chinese counterpart, General Li Shangfu for about 20 minutes on May 16.
General Li claimed it was a "friendly discussion" but Mr Hamada has said China should appreciate his "deep concerns" about the Senkaku islands, which are part of Japan's sovereign territory. And which are frequently menaced by Chinese ships.
Face-to-Face Discussions
Since that call, the Chinese military appears to have ordered its Coast Guard and maritime militia to pull back from the Senkakus, at least temporarily.
This small concession helped to prepare the ground for further diplomacy. Thereafter, the defense ministers of Japan and China held their first face-to-face meeting at the Shangri-La Dialogue in Singapore on June 3. The annual event is the leading conference on defense in the region.
General Li Shangfu also met other VIPs at the event. However, he turned down an invitation to meet the US Secretary of Defense Lloyd Austin. Austin had also flown to Singapore via Japan.
The Pentagon says that when a Chinese spy balloon flew over America in February, Mr Austin tried to call China via a crisis hotline from Washington, but there was no reply. In Tokyo on June 1, Mr Austin called on China to improve communication.
"I'm concerned about at some point having an incident that could very, very quickly spiral out of control," Mr Austin told ABC News. "I would welcome any opportunity to engage with the leadership. I think defense departments should be talking to each other on a routine basis or should have open channels for communication."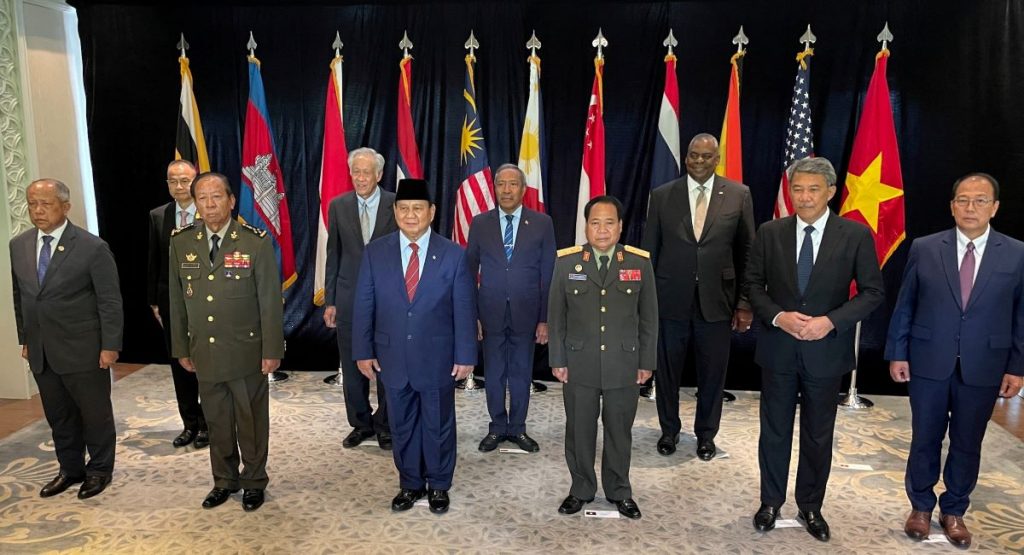 Trilateral Talks
In Singapore, Mr Austin took part in a trilateral meeting with both Mr Hamada and South Korean Defense Minister Lee Jong-sup. The Asian countries agreed to share real-time data from radar systems in order to detect missiles launched by North Korea.
When Lee Jong-sup addressed the Shangri-La Dialogue on June 3, he expressed frustration that the North has spurned an offer of economic help from the South. Known as the "audacious initiative," it promised a huge investment in return for denuclearization.
Mr Lee also took a swipe at China, although he didn't mention it by name. He said that "some countries are ignoring North Korea's unlawful behaviors that violate the rules-based international order. This creates holes in sanctions against North Korea passed at the United Nations Security Council."
China and Russia - which are both permanent members of the UN Security Council - have refused to condemn North Korea's recent rocket launches. Last week, alerts were sounded in Seoul and Okinawa after a North Korean satellite launch failed.
Japan's National Defense Strategy is clear about the dangers posed by North Korea. It calls for robust measures to counter them, including a significant increase in defense spending.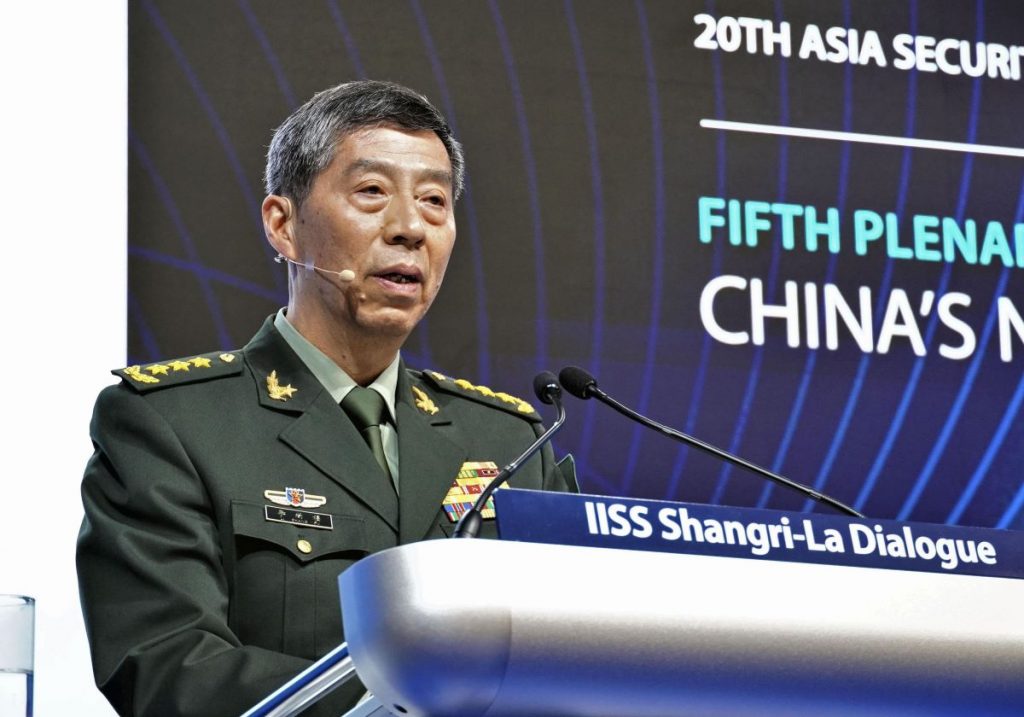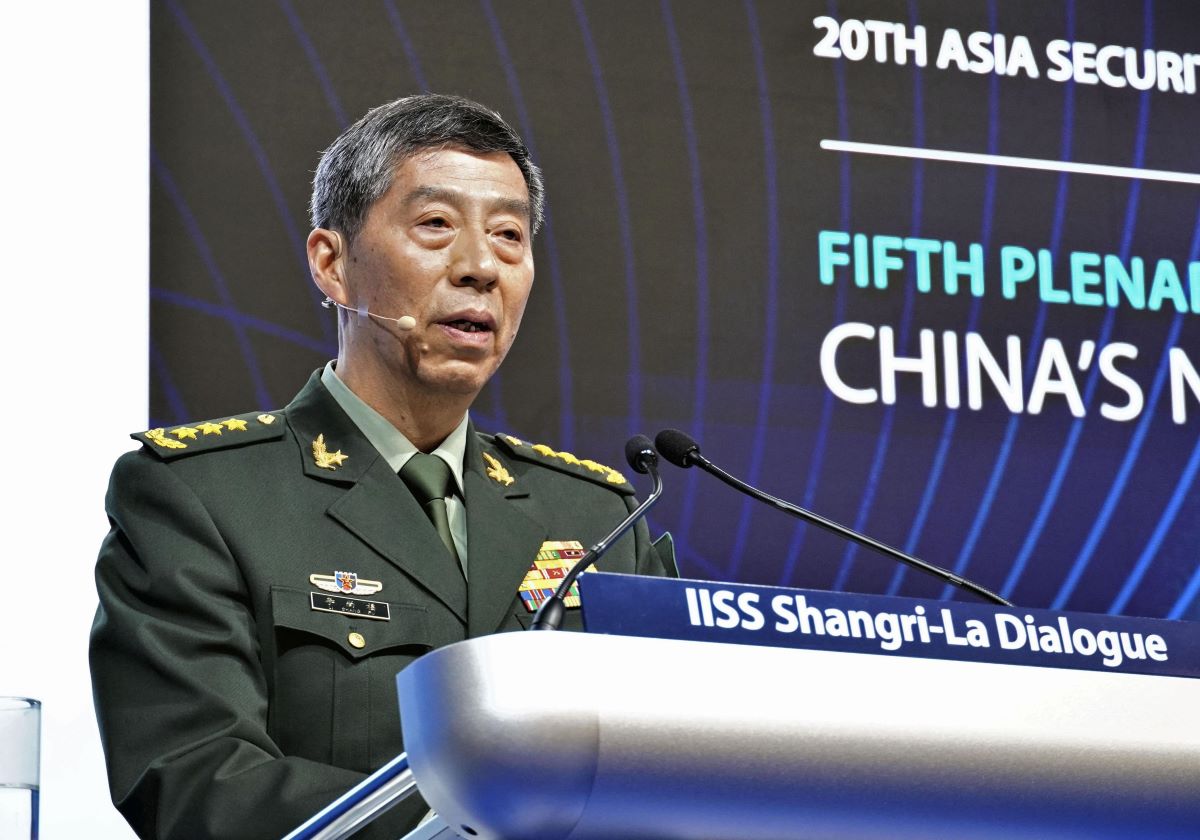 Taiwan Tension
Another issue that was high on the agenda at the Shangri-La meeting was Taiwan. In his keynote speech to the conference on Sunday, June 4, Defense Minister Li Shangfu gave voice to the hardline position of the Chinese Communist Party.
General Li claimed that Taiwan broke away from mainland China "as a result of weakness and chaos in the Chinese nation." He said that the Taiwan question will be resolved "as national rejuvenation becomes a reality."
"China must be and will be reunified," said the defense minister. "It is the aspiration of Chinese people and the trend of the times."
"We will strive for the prospects of peaceful reunification with utmost sincerity and greatest efforts. But we make no promise to renounce the use of force," General Li said, according to China's Xinhua news agency.
He continued: "If anyone dares to separate Taiwan from China, the Chinese military will not hesitate for a second. We will fear no opponents and resolutely safeguard national sovereignty and territorial integrity regardless of any cost."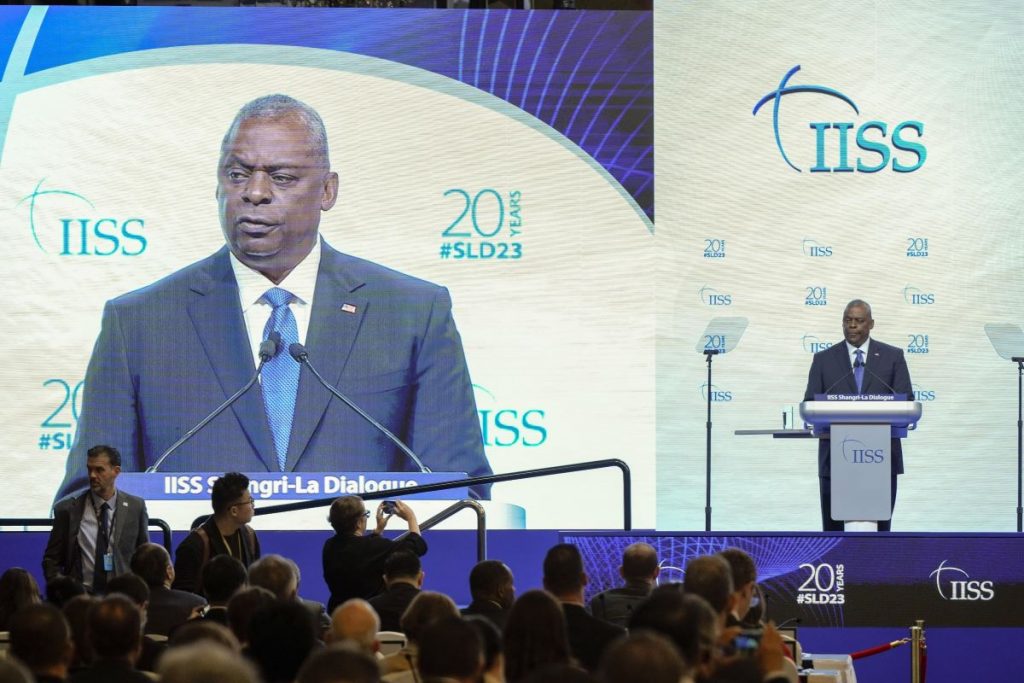 Upholding International Law
The idea that Taiwan should be "reunited" with mainland China is an anathema to most people who live on the island.
In an interview with the BBC which was broadcast on June 4, Taiwan's foreign minister, Joseph Wu said that Communist China is aiming to expand its influence in the South China Sea.
"It is claiming the whole body of water and trying to send military vessels and aircraft to patrol the region, against the sovereignty claim of other countries. This is something that we need to watch out for because it is a confrontation between democracy on the one hand and authoritarianism on the other," Mr Wu told the BBC's presenter, Laura Kuenssberg.
Speaking from Taipei, Mr Wu added that even though Taiwan has been under military threat for decades, and the situation is becoming more serious, most people still live normally. They choose not to be intimidated by China, he said.
In Singapore, the defense ministers of Japan, South Korea, and the United States continued to show their support for Taiwan in the face of Chinese pressure.
Their joint communique, published following their trilateral meeting on June 3, emphasized the importance of peace and stability across the Taiwan Strait. It also stressed "the importance of fully respecting international law, including freedom of navigation and overflight, and other lawful uses of the sea."
RELATED:
Author: Duncan Bartlett, Diplomatic Correspondent
Mr Bartlett is the Diplomatic Correspondent for JAPAN Forward and a Research Associate at the SOAS China Institute. Read his other articles and essays.