China Aggressively Seeking 'effective control' in Waters Around the Senkaku Islands
"China sees its regulation of Japanese fishing vessels as a key stratagem" for controlling Japanese waters in the region, explains Professor Yoshihiko Yamada.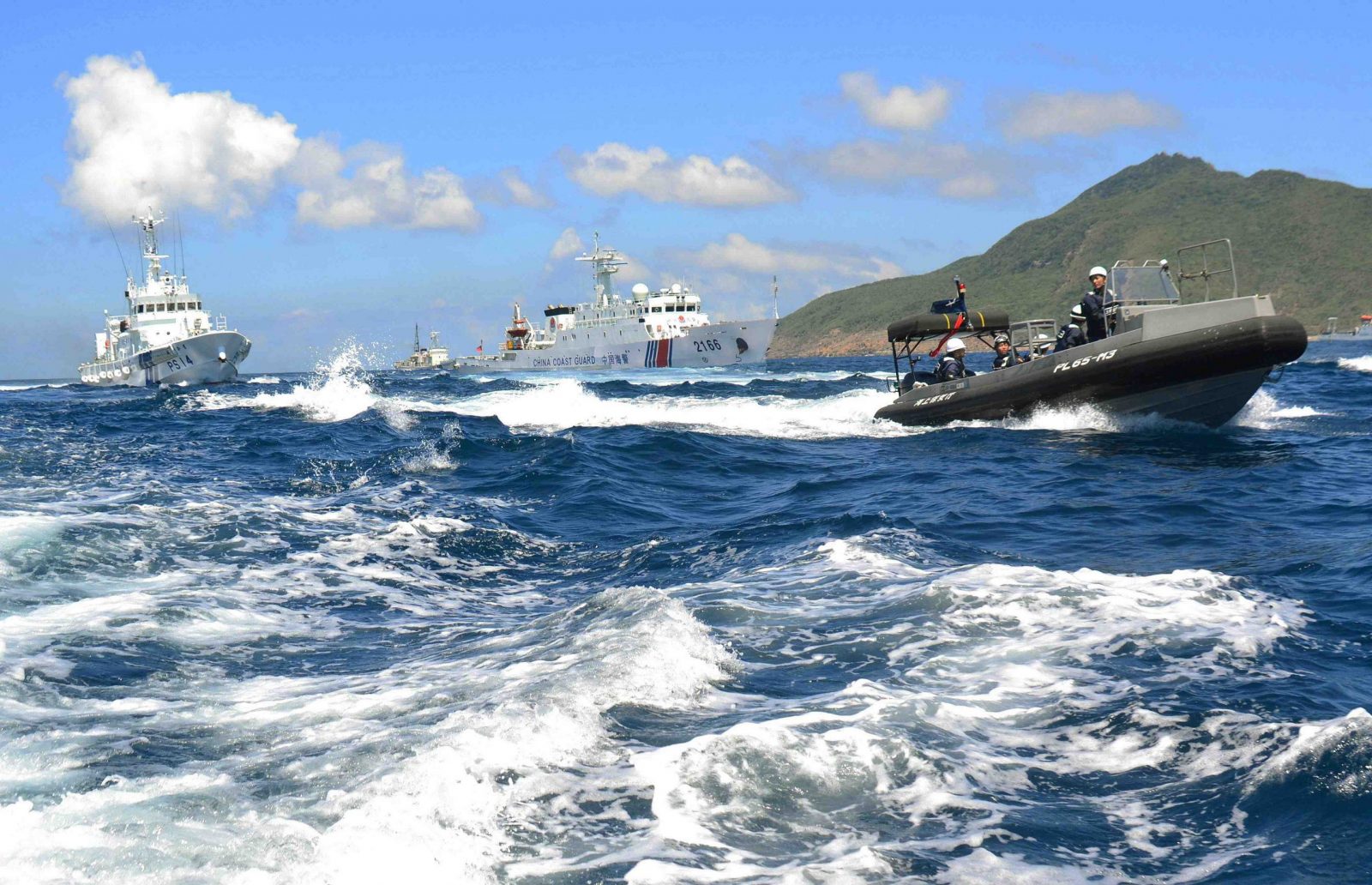 Recently China Coast Guard vessels have been repeatedly intruding into Japan's territorial waters around the Senkaku Islands. And there have been a startling number of cases in which they have approached or tailed for a long period of time Japanese fishing boats operating in the area.
Since China's Coast Guard Law took effect in February of 2021, such cases have increased dramatically. Experts believe the increased activity by the Chinese Coast Guard is an attempt to boost Beijing's claim of sovereignty over the area. Moreover, they fear that Chinese activity in the vicinity of the Senkaku Islands could further intensify in the days to come.
According to the Japan Coast Guard, there was only one confirmed case in which a China Coast Guard ship sought to approach a Japanese fishing boat in 2019. That number rose to 8 in 2020, before doubling to 18 in 2021. So far this year, there have been 6 such confirmed incidents.
Chisako Masuo, an associate professor in the Graduate School of Social and Cultural Studies at Kyushu University, is an international relations expert familiar with China's maritime policies. She analyzes the situation as follows:
"China believes that if it can drive away Japanese fishing vessels from these contested waters by saying they are there in violation of China's domestic law, that will allow it to little by little achieve effective control over the Senkaku Islands."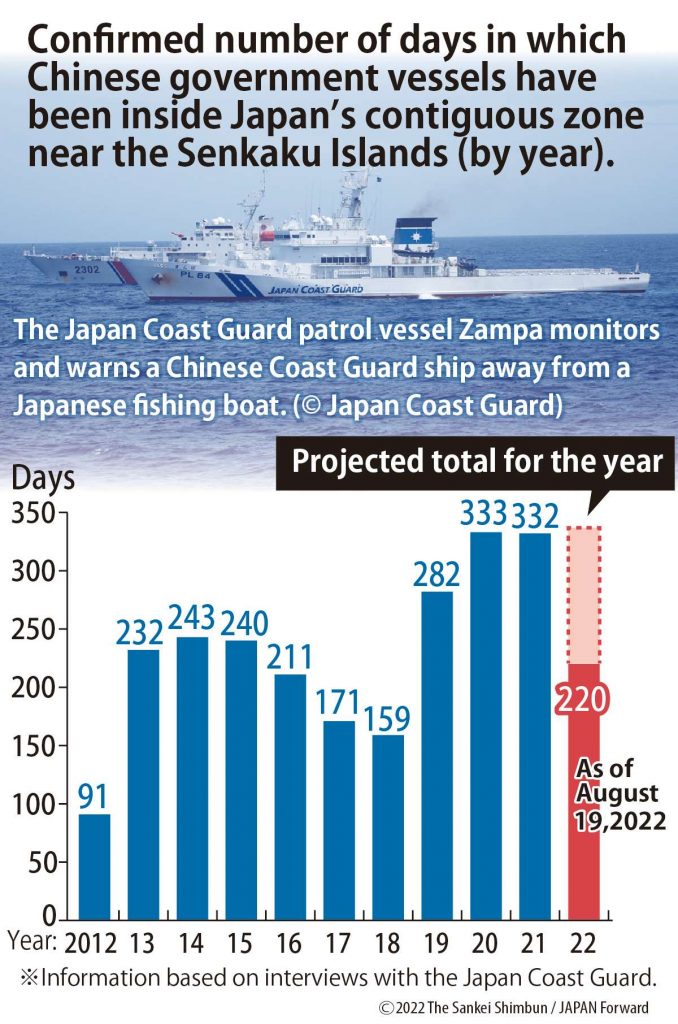 Territorial Waters' Intrusions On the Rise
Even while the China Coast Guard relentlessly shadows Japanese fishing vessels, they have also been increasing the amount of time they spend intruding upon Japanese territorial waters.
For example, as of June 23, Chinese ships had been in Japanese waters for 64 straight hours. That was the longest period of continuous presence in Japanese waters since the Senkaku Islands were nationalized in 2012. However, that record was quickly surpassed on July 7 when a Chinese ship stayed in those waters for 64 hours and 17 minutes.
The China Coast Guard Bureau was established in 2013 as a law enforcement agency. In 2018 it was folded into the People's Armed Police (PAP), a heavily armed paramilitary organization that reports directly to the Central Military Commission, thus becoming a quasi-military organization itself.
According to the Coast Guard Law that took effect in February 2021, the Chinese Coast has been explicitly authorized to use military force. Later it was also given the authority to order foreign vessels it deems to have possibly violated Chinese territorial waters to leave the area in question or track their movements.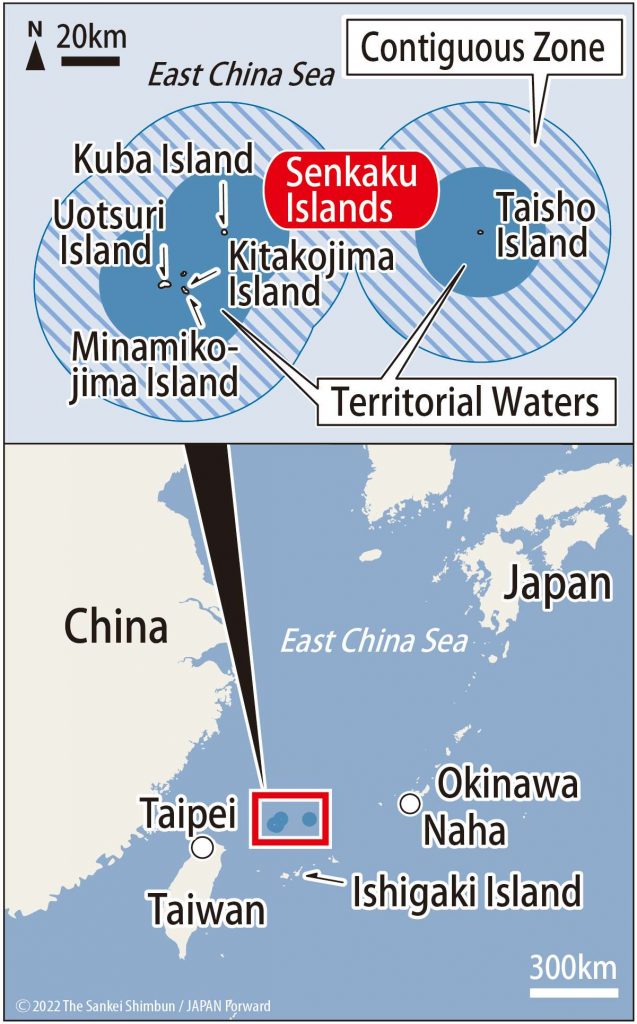 Flexing Its Muscle Inside Japanese Territory
Hiroyasu Ito, a former top official at the Japan Coast Guard, who at one time served as deputy commander of the 11th Regional Coast Guard Headquarters in Naha, says, "Since the organizational reorganization and change in its legal status, China's Coast Guard has gained confidence and has increasingly sought to exercise its authority."
One manifestation of this is the way that it has increasingly sought to "normalize its presence" near the Senkaku Islands.
During 2021 Chinese Coast Guard vessels spent 332 days in contiguous waters around the Senkaku Islands. As of August 19, the confirmed total of such squatting in the contiguous zone for 2022 already stood at 220 days, trending at the fastest pace on record.
Professor Yoshihiko Yamada, a researcher on maritime security issues at Tokai University, explains the Chinese motive as follows:
"China sees its regulation of Japanese fishing vessels as a key stratagem for establishing regular navigation by its ships in Japanese territorial waters as a fait accompli."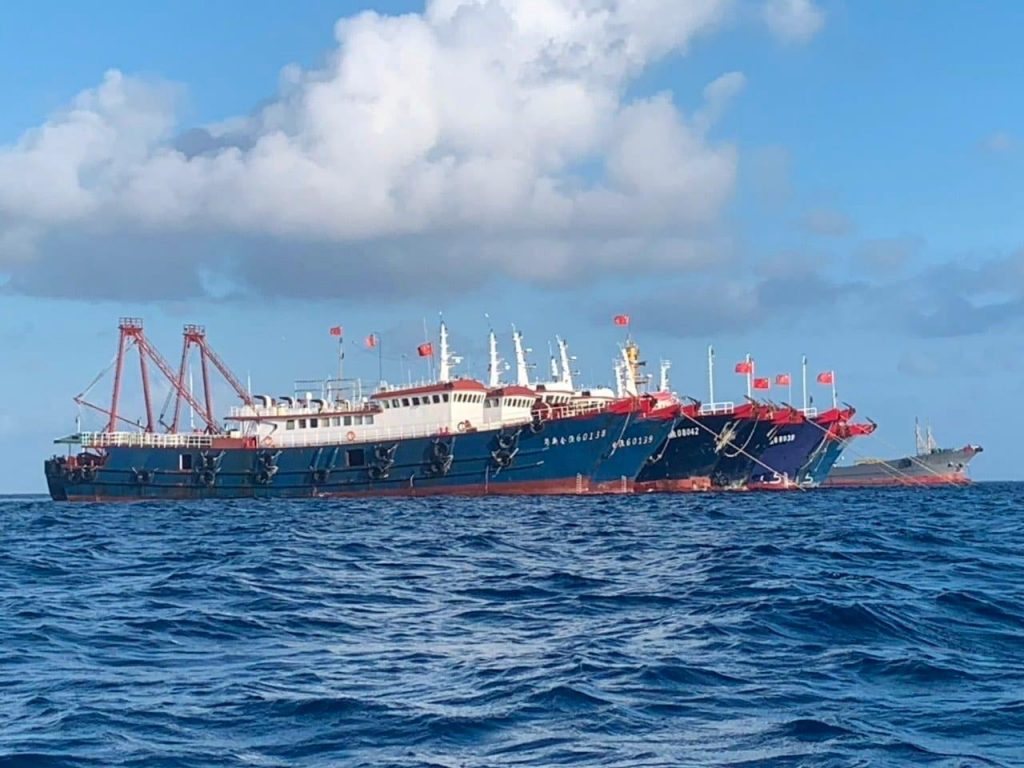 Harassment in the South China Sea
According to Assistant Professor Masuo, China Coast Guard vessels have treated foreign fishing vessels operating in the South China Sea in a highhanded manner since around 2007. For example, in April 2020 a China Coast Guard vessel intentionally rammed and sank a Vietnamese fishing vessel near the Paracel Islands (called the Nansha Islands by the Chinese).
Masuo says: "In the South China Sea, the Chinese Coast Guard has relied on violent intimidation to have its way. In the future, in the case of the Senkakus as well, the behavior of the Chinese might well become more provocative."


RELATED:
(Read the report in Japanese at this link.)


Author: Naoki Otake, The Sankei Shimbun