Colorful Bustle is Back at the Tori-no-Ichi Fair: Make Your Wish for Good Luck!
Celebrated for 3 days in November, Tori-no-Ichi fair brings together history and tradition, while each of its ornamental rakes is brimming with lucky charms.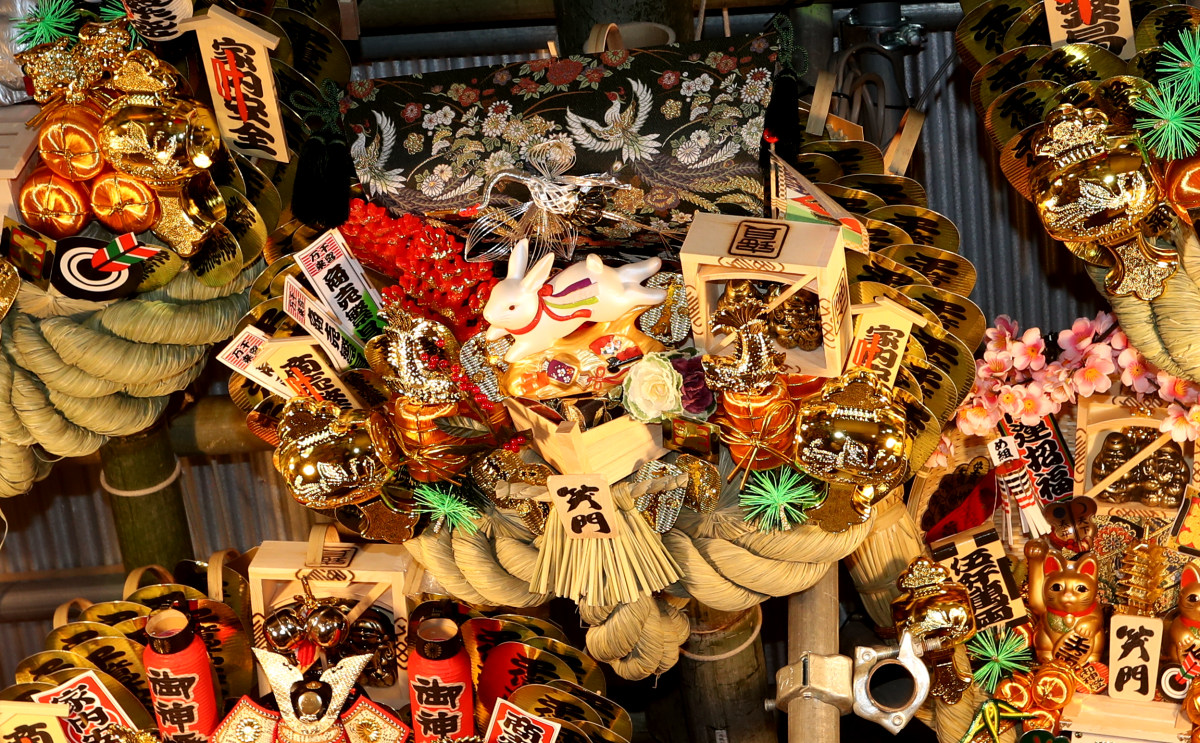 It's been a festival for the common people since the Edo period. And for 2022, the Tori-no-Ichi festival, a Japanese autumn tradition, has returned to Hanazono Shrine in Shinjuku, Tokyo. Compared to 2021, when food and drink stalls were suspended due to the spread of COVID-19, the stalls are back and the festival is brimming with life.

This festival is held on the "rooster days" of November each year. It is the anniversary of the death of the legendary hero of ancient Japan, Yamato Takeru no Mikoto, celebrated at Ootori shrines across Japan.

Tori-no-Ichi fairs began as a festival for the common people in the Edo period (1603-1867), mainly in the Kanto region. The sight of the rows and rows of stores selling ornamental rakes to wish for good luck and prosperity in business, is breathtaking.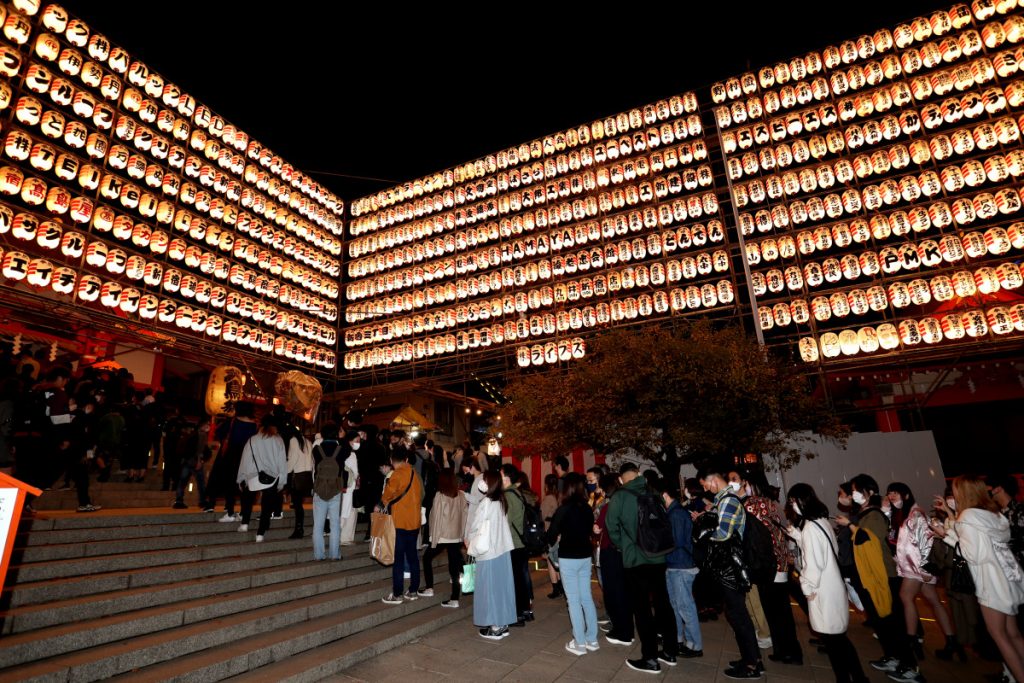 History of the Tori-no-Ichi Festival
The Tori-no-Ichi fair at Hanazono Shrine began in the Meiji Era. Its three main festivals on the days of the rooster.
In 2022, those dates are November 4, 16, and 28. Festivities begin the evening before the festival days, however. This year, those fall on November 3, 15 and 27, for a total of six days of festival activities to enjoy.
Approximately 950 lanterns decorate the precincts of the shrine during the festival, making evening visits especially visually stunning. Some are works made by local elementary school students.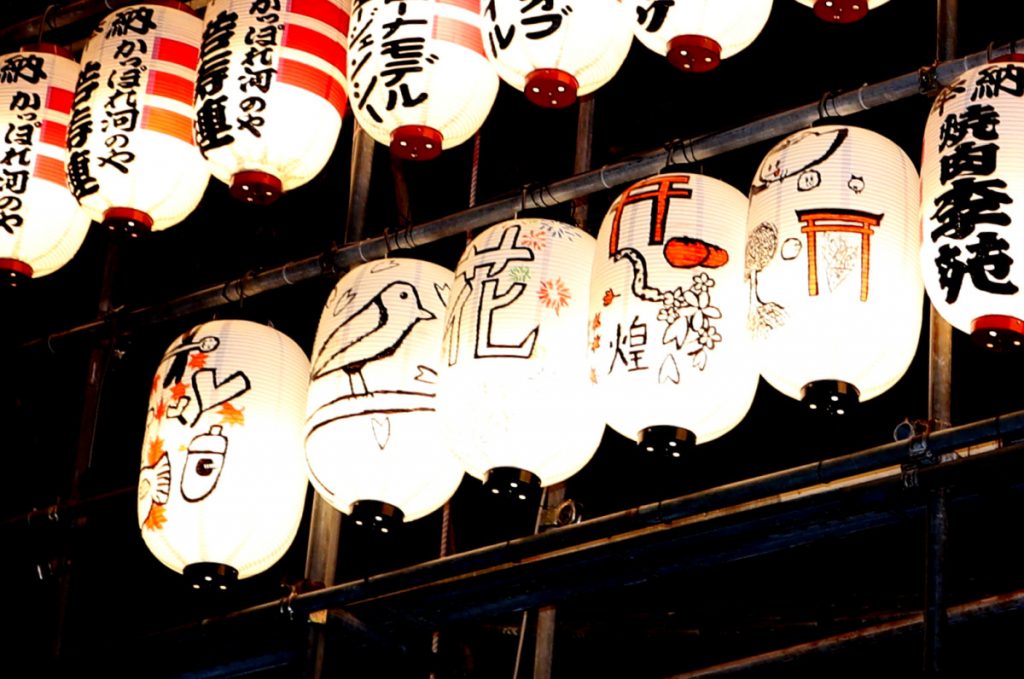 For 2022, although food and merchandise stalls are back, tables for meals are not provided. Even so,the festival is a lively atmosphere, and it's colorful stalls alongside ornamental rake shops.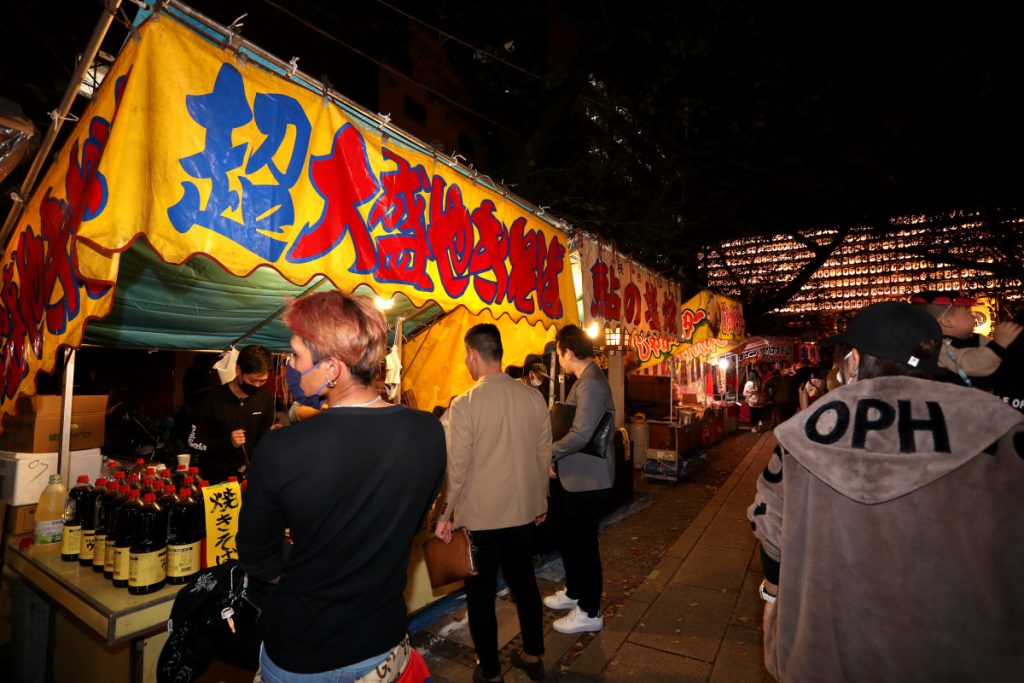 Customers Not Back to Pre-Pandemic Levels.
One stall owner said with high expectations, "As of the eve of the first rooster day, the number of customers has increased compared to last year, although not to pre-pandemic levels."

The ornamental rakes are decorated with lucky charms and range from small to huge in size. Each one is said to carry out various prayers for good luck, business prosperity, family safety, health, and romantic fulfillment.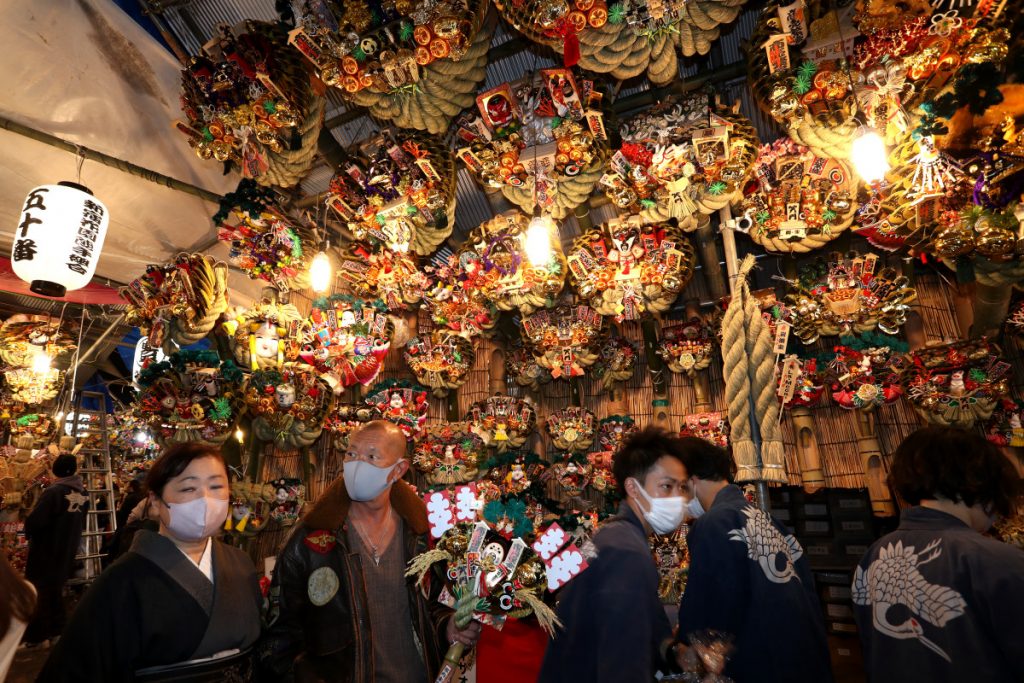 When a business deal between a shop and his customer is settled, a call for good luck can be heard with a clap of hands. There is also a "show house" near the main gate, where a mysterious atmosphere arouses people's curiosity.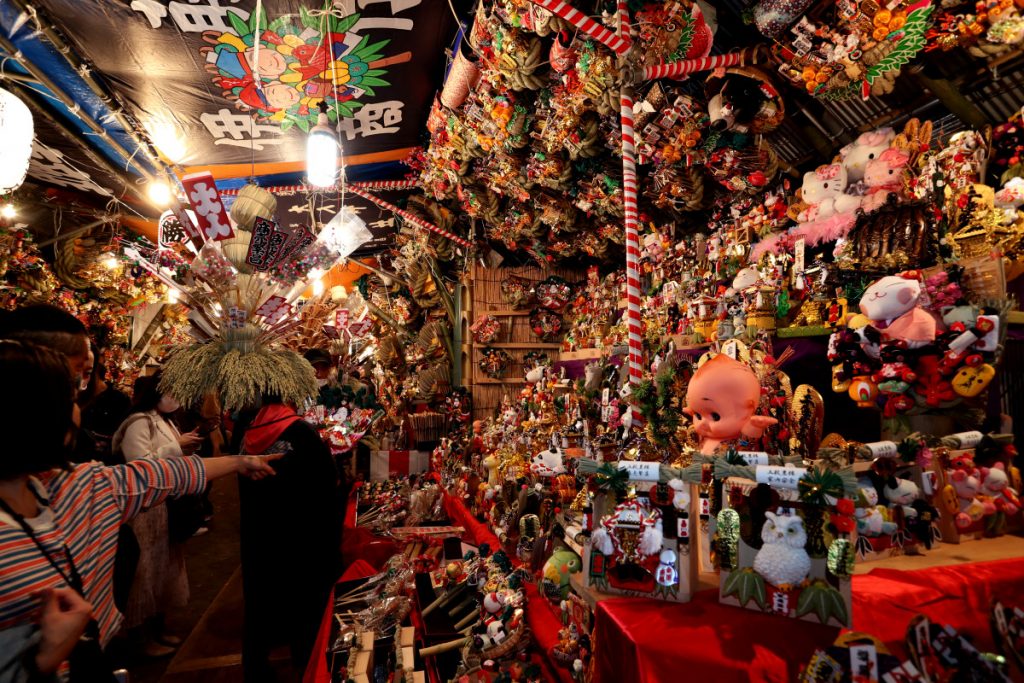 Hoping for a Leap Forward in the Year of the Rabbit
The year 2023 is the "Year of the Rabbit" in the Oriental Zodiac. The Year of the Rabbit is considered a year of "leaps" and "improvements," as rabbits leap. Will next year be a bright year? What will you wish for at the Tori-no-Ichi festival?


RELATED:
Author: Hidemitsu Kaito
(Read the article in Japanese at this link.)