[Hidden Wonders of Japan] Baby Blue Eyes in Toneri Park
In Toneri Park, the third biggest park in the 23 special wards of Tokyo, there is a quiet hillside covered in a gentle sea of delicate baby blue eyes.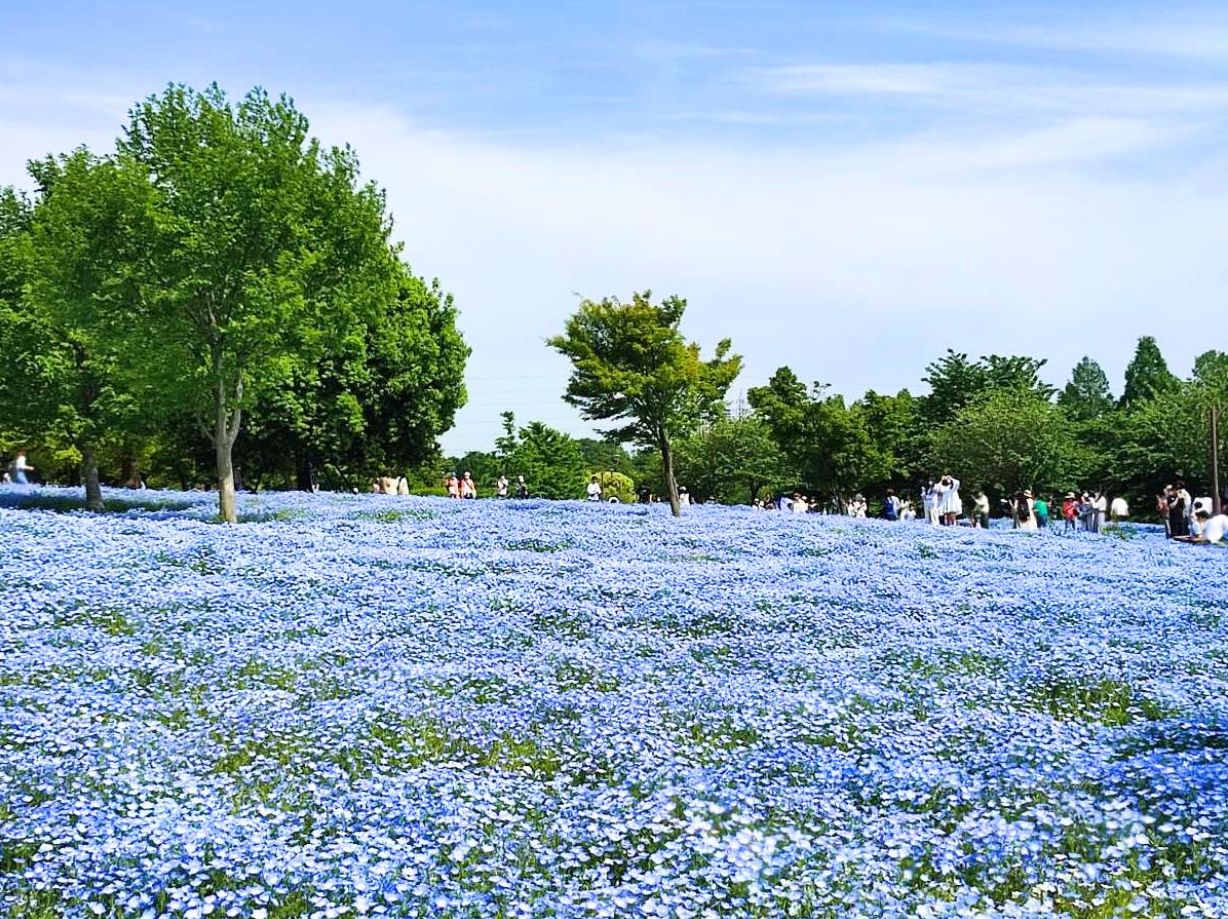 Until early May, I knew Toneri Park as a pleasant but rather mundane park for families with young children. When my two sons were preschool and elementary school age, we took them to this park numerous times. Aside from its play areas for children, its most distinguishing feature was a large barbeque area, something that is relatively rare in fire-conscious Japan, particularly in Tokyo. My image of the park was changed by a visit on May 3 because my wife wanted to see a hillside in the park that was covered with baby blue eyes (nemophila).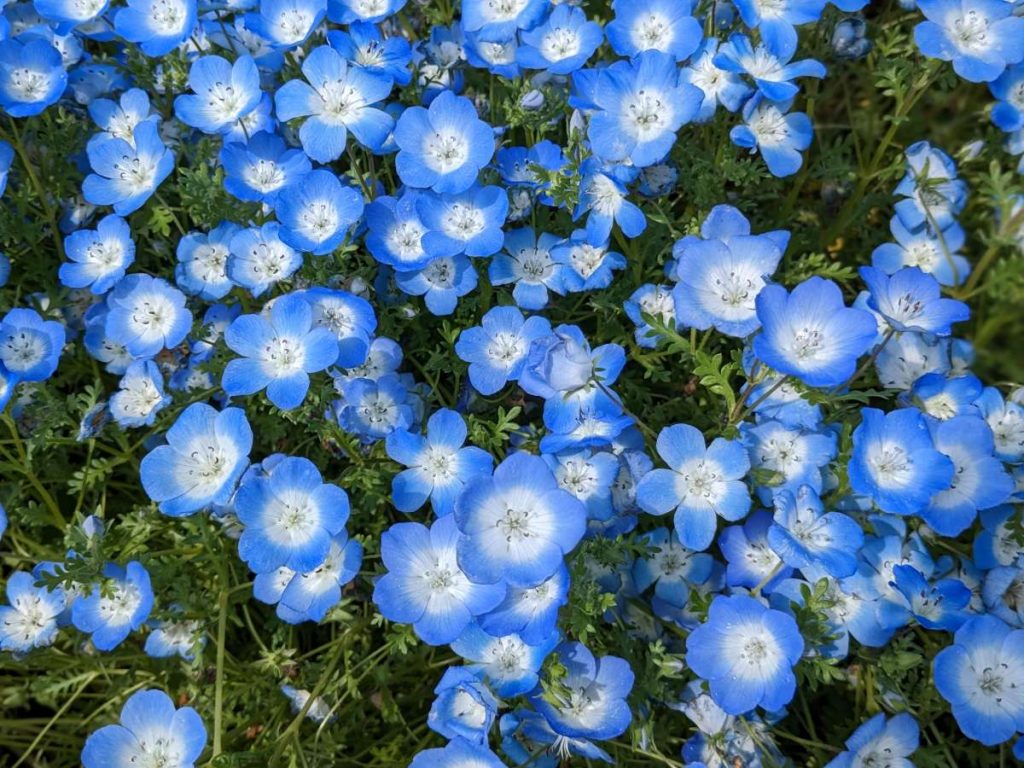 Park hillsides dedicated to a single flower are common in Japan. I have written about one example, shibazakura (moss phlox) on a hillside near Chichibu, for JAPAN Forward. But I was unaware of the baby blue eyes at Toneri Park. It was, so to speak, hidden in plain sight.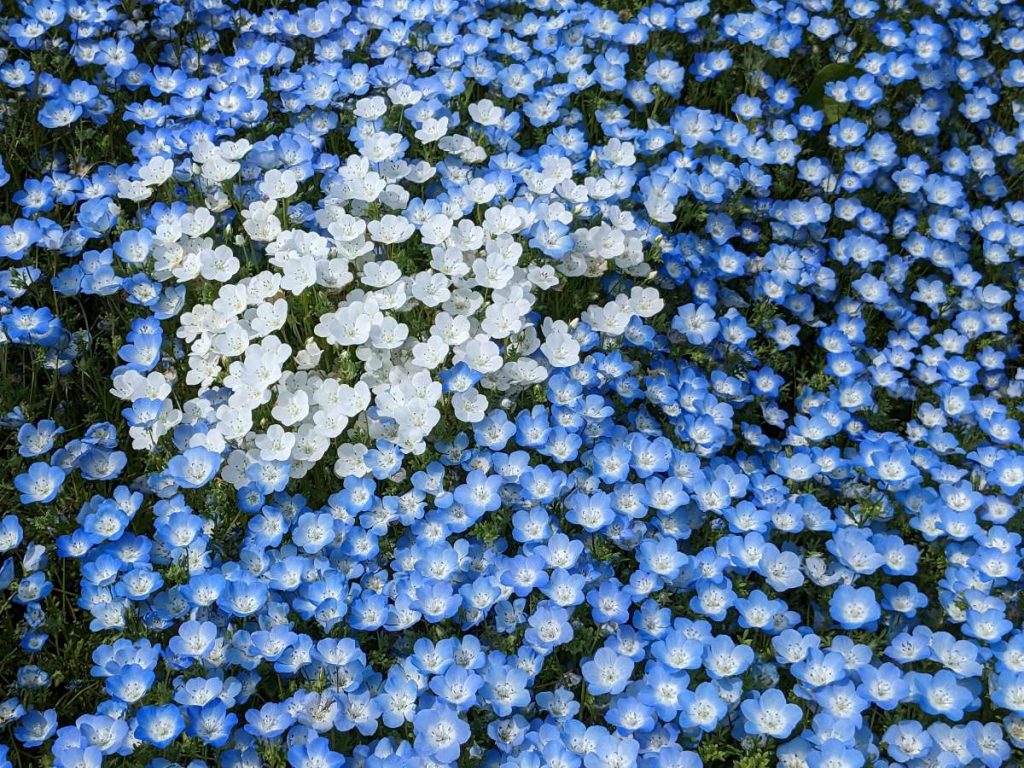 Nature's Backdrop
When we visited during the Golden Week holiday, the hillside was thronged with people of all ages photographing the flowers ー and themselves with the flowers as a backdrop. On May 9, a regular work day, there were few visitors and the hillside was greener because the plant stems had grown longer and were more visible. But the flowers themselves were still in fine shape.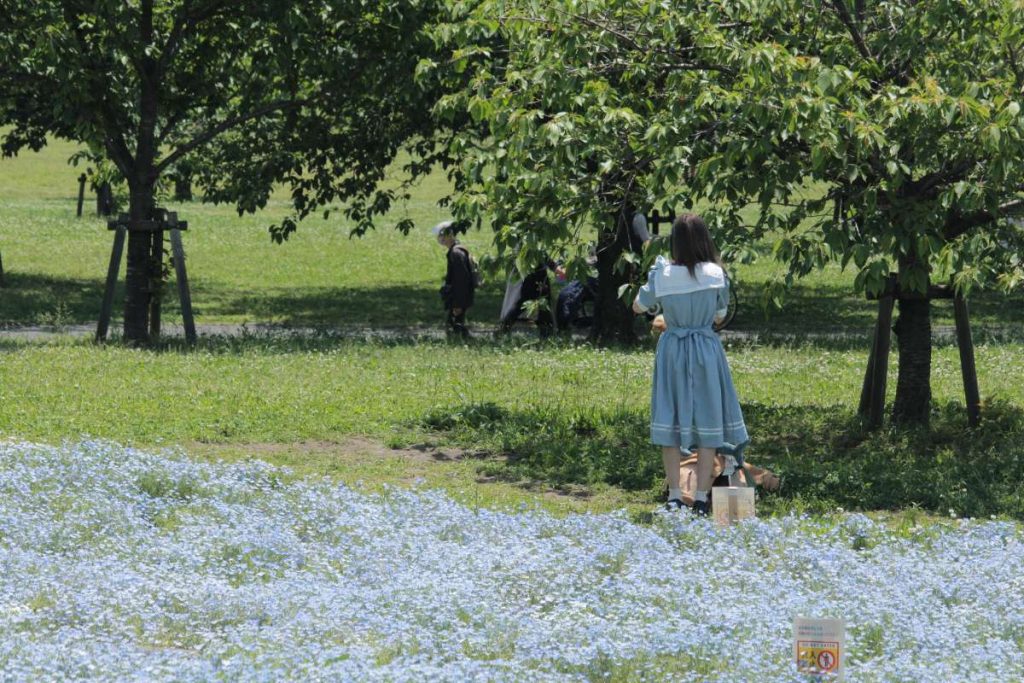 Toneri Park is very easy to get to. It surrounds the Toneri Park (Toneri Koen) stop on the Nippori-Toneri Liner that connects with JR-East lines at Nippori and Nishi-Nippori. The ride on the elevated, driverless Liner is interesting in and of itself because of the views it offers of the Sumida and Arakawa rivers.
There is no admission charge and the park is not gated.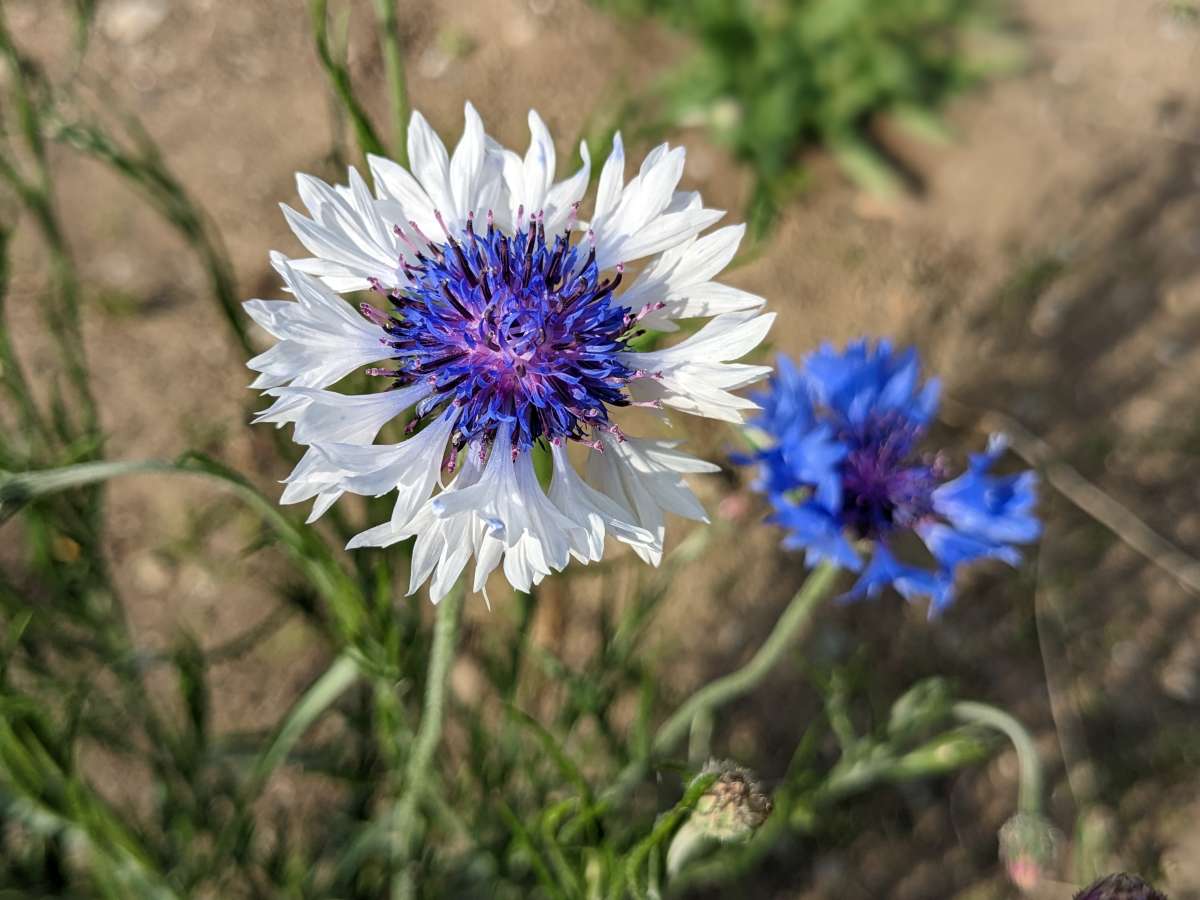 RELATED:

Author: Earl H Kinmonth

Photographs by EH Kinmonth. Find other stories about Tokyo and nearby areas by Dr Kinmonth at this link.