HORSE RACING | Almond Eye Repeats as Tenno Sho Champ, Sets Japanese Record Eighth Grade I Win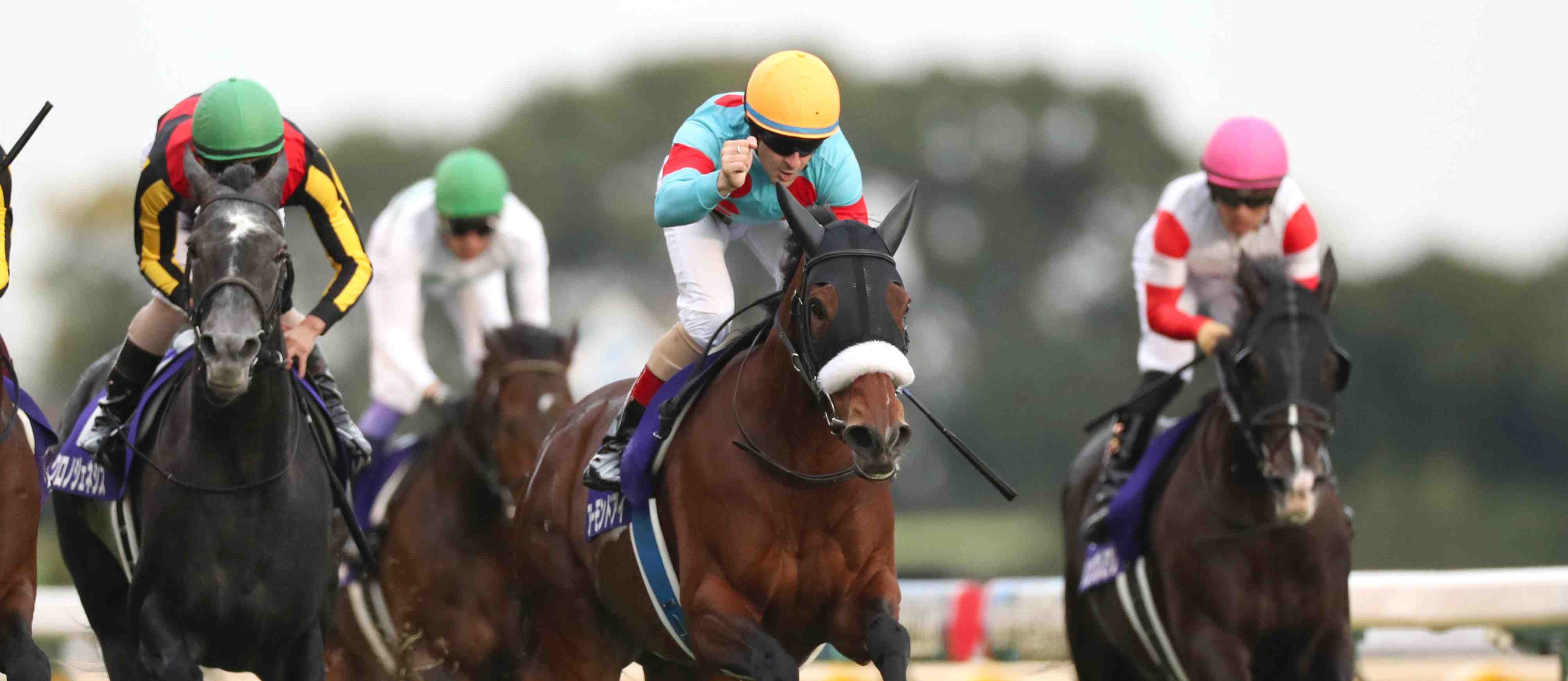 Almond Eye, ridden by French jockey Christophe Lemaire, established a Japan Racing Association record with an eighth Grade I victory on Sunday, November 1.
The 5-year-old mare, who has 10 wins in 14 career races, captured the Tenno Sho (Autumn) crown for the second straight year, doing so in electrifying fashion at Tokyo Racecourse. The fifth favorite, Firement, was the runner-up, placing a half length behind the daughter of Lord Kanaloa. Chrono Genesis was third.
Almond Eye completed the 2,000-meter race (about 10 furlongs) in 1 minute, 57.8 seconds. A year ago, she won it in 1:56.20.
Not only did Lemaire guide Almond Eye to victory in the 2019 Tenno Sho, but he began his run of three straight triumphs in the G1 autumn race in 2018 aboard Rey de Oro. (There's also an annual Tenno Sho Spring race.)
While fourth-place finisher Danon Premium was in front early on in the prestigious race that started at 3:40 p.m., Almond Eye picked up her pace as the competition heated up.
Near the midway point of the race, Almond Eye was in fourth place. Lemaire had her in a strategic position to make a late charge in the 12-horse race.
And during the pivotal final stretch, Almond Eye moved past Danon Premium, Daiwa Cagney and Kiseki. With less than 400 meters remaining and galloping toward the finish line, Almond Eye's stride lengthened. Then, over the last 200 meters, Almond Eye outclassed the competition. See the race here.
"Today, the mare was relaxed before the start and we were able to break well," Lemaire told reporters later. "She showed a great turn of foot in the straight but ran out of steam a bit climbing the hill. The others were gaining on us but she didn't give up. I have to admit, to win the eighth G1 title was a big pressure, but she didn't let us down—her performance was awesome. Her future lies in the hands of the owner and trainer, but I would very much like to ride her again."
It's understandable why Lemaire expressed that sentiment. They are a formidable team. He steered Almond Eye to victory in all eight GI races, a remarkable streak that began at the Oka Sho on April 8, 2018, at Hanshin Racecourse in Hyogo Prefecture. It includes the Dubai Turf on March 30, 2019. Watch race highlights here.
Great thoroughbreds tend to be great finishers and that skill was on display on Sunday.
Lemaire's reaction?
"It's hard to express, it was an unbelievable performance," he was quoted as saying by racingpost.com.
Almond Eye became the first horse to win consecutive Tenno Sho races in the fall since Symboli Kris S in 2002 and '03. And she moves past Deep Impact and five other horses (Kitasan Black, Gentildonna, Symboli Rudolf, T M Opera O, and Vodka) who shared the previous record of seven GI triumphs.
Cristophe Lemaire and Almond Eye have teamed up for eight Grade I wins, including at the 2019 Dubai Turf.
Trainer Kunieda Sets the Tone
With the euphoria of victory in the air on Sunday, trainer Sakae Kunieda didn't announce which race will be Almond Eye's next. Possibilities include the Japan Cup (November 29) and another domestic race, the Arima Kinen (December 27) or the Hong Kong Cup on December 13.
Almond Eye won the 2018 Japan Cup. She was named the Japan Horse of the Year.
Under Kunieda's watchful eye, Almond Eye prepared for the Tenno Sho at Northern Farm Ten-ei in Iwase-gun, Fukushima Prefecture, over the past several weeks.
Discussing training tactics before the big race on November 1, Kunieda commented on the way he and Lemaire focused on Almond Eye's conditioning in recent weeks, according to a news release issued on October 30.
"This week, she trained as she did the week before, from about three lengths behind two other horses on the woodchip flat course, and I asked Christophe Lemaire to check her responses in the finish," Kunieda said. "She looked very good. The difference in her weight didn't show in the numbers but I think she's looking sharper than she did before last week's workout.
"The woodchip course can be rough on her legs, so I had her train on the dirt course on October 25. After the Yasuda Kinen [on June 7], she went to the farm just like last year. I haven't seen any change in her due to age. I do feel that she is more laidback about things now and that is reflected in her condition a bit as well."
Kunieda was proven correct a day later.
RELATED COVERAGE:
[JAPAN SPORTS NOTEBOOK] Almond Eye Obliterates Competition in Victoria Mile, Ties G1 Turf
HORSE RACING | Contrail Wins Kikuka Sho, Joins Father Deep Impact as Triple Crown Champions
HORSE RACING | Daring Tact Becomes First Unbeaten Filly Triple Crown Champion in Japan
Author: Ed Odeven
Follow Ed on JAPAN Forward's [Japan Sports Notebook] here on Sundays, in [Odds and Evens] here during the week, and Twitter @itsjapanforward.