A Visit to the Atelier | How I Found a Rare Kiyonaga in the Flea Market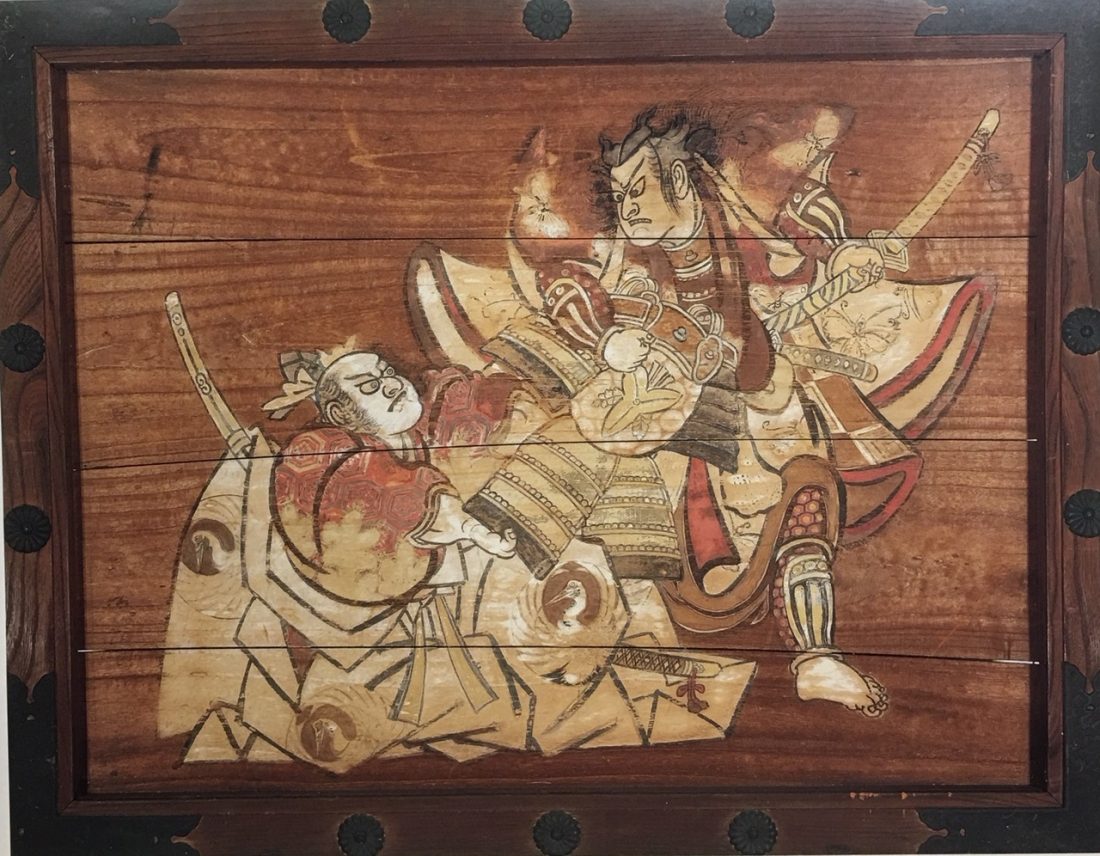 The ema depicted an armor-tugging scene by Torii Kiyonaga.

(Part 4 of a Series on the Art of Kuniyoshi)
There are still many artists and artworks waiting to be introduced, but this time I'd like to take a short break and tell you about my acquisition of a great bargain.
The truth is, in my long history of looking for bargains, there aren't many great stories. If anything, there are lots of stories about missing out on bargains. Also, for someone not particularly rich like me, a low price is the most important requirement and comes first when bargain-hunting. Therefore, I rarely go to first-rate auctions. Instead, I frequent flea markets, second-hand book stores, and old museum stores in small towns. Then, I become close to the shopkeeper, and it sometimes happens that he finds me delightful items. Nonetheless, times are not always that great. Yet, in this story, truly everything was a coincidence.
An ema, a painted wooden votive tablet hung at religious sites, is among the greatest bargains I have found by chance. It is by the artist Torii Kiyonaga, from the golden age of ukiyo-e. I will now tell this most memorable story.
I often went to the flea market held on the first Sunday of the month at a shrine near my home, and it was on one of those Sundays. First, I always went to have a look at the goods of an antique seller from Toyama, but when I arrived that day, another customer had beat me to the shopkeeper's stand. There was a large ema. The design I had seen in the flier was drawn in a Torii school style, and the realization that it was something rare made my heart beat so fast I still remember the sensation vividly today. However, since the earlier customer continued negotiating and seemed not ready to leave, I went to look at other stalls and see what they had. While browsing the other shops, I glanced over many times at the customer involved in negotiations with the shopkeeper, until I finally saw him leave. Then, I managed to have a careful look at the ema.
The ema depicted an armor-tugging scene, a motif often drawn by Torii school artists. Even though there appeared to be no signature, it struck me as better than the regular stuff you find at a flea market, a first-rate item. I worried about the way the negotiations with the earlier customer had turned out. The shopkeeper said that the customer had gone home to think about purchasing the ema until the next antique market, a month later. If the customer did not show up at that time, he assured me, then I could buy it.
One month passed, and the other customer had not come by the time I nervously arrived at the flea market. So, I officially added the ema to my collection. You could say the price was quite high, but it was relatively inexpensive, compared to buying such an item at an auction. I immediately contacted Mr. Shugo Asano, the curator of the Chiba City Museum of Art at the time, who knows the work of the Torii school well. He soon hurried over to my place and we validated that it might very well be a work by Kiyonaga.
I will briefly explain why an image by the artist Torii Kiyonaga is so incredibly rare.
First, Kiyonaga, was a great master artist, the equal of Utamaro in his day. Few of his ukiyo-e prints survive, and paintings are even rarer. For example, in the 1934 edition of Ukiyoe Geijutsu, the leading journal on ukiyo-e, an article appeared about the symposium held on the 120th anniversary of Kiyonaga's death. In it, the veteran scholar Kihachiro Matsumoto made the following statement: "As is widely known, paintings by Kiyonaga are as few as the number of stars you can count on a rainy night." Expressed this way, it must be clear to anyone that discovering a painting by Kiyonaga is something truly exceptional.
Also, in a pre-war investigation, three works such as the ema were confirmed to have existed. One was lost, and one had just been discovered, meaning only two of the works survived.
My heartbeat accelerated with this new discovery, but there was not yet sufficient evidence of my acquisition's authenticity. There were still people who had doubts that it was a Kiyonaga painting.
An opportunity to confirm its authenticity arose in 2007, when a request came to include the work in an exhibition opening at the Chiba City Museum of Art. In return for loaning the ema to the museum, I asked for an infrared camera scan to investigate its condition. This was carried out by the Tokyo Research Institute for Cultural Properties. The characters for Torii Kiyonaga and his signature clearly emerged in this process. Thus, the newly discovered ema by Kiyonaga was officially recognized.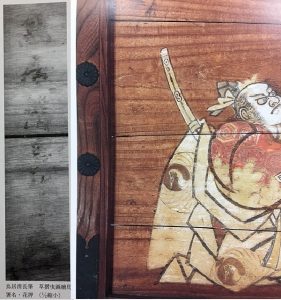 Thereafter, the authoritative journal Kokka, founded in 1889, gave the finding the best possible treatment. In its 1334th edition, the journal presented the ema with an excellent color print, accompanied by an explanatory text by Shugo Asano, which greatly delighted me. After all, having an object acquired at the flea market introduced in Kokka is quite exceptional, isn't it?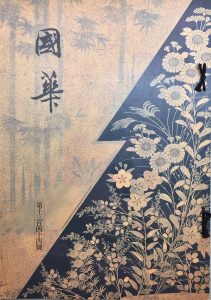 Generally, I am a collector of Kuniyoshi's work, but in fact Kuniyoshi was a big fan of Kiyonaga, and it is said he treasured Kiyonaga's warrior pictures deeply. Kuniyoshi not only learned from his masters at the Utagawa school, but also took advantage of the works of artists from other schools. He learned from their good points and adapted them for his own work.
At the time, Kiyonaga was very respected by many ukiyo-e artists, and Kuniyoshi was no exception. Also, considering that Kuniyoshi left behind a work in the exact same drawing style as Kiyonaga, you could say it's only natural that this Kiyonaga work was added to the Isao collection.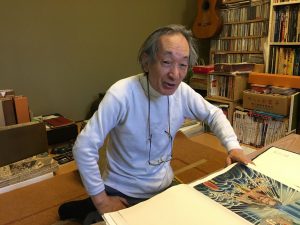 Toshihiko Isao, 82, is a painter and ukiyo-e scholar. Isao's studio is chock full of thousands of old records, CDs, and books lined up along the walls. Isao has a deep and learned appreciation for music as well as art, and is particularly enamored of LPs. Isao can also play the classical guitar. He enjoys performing together with others who share his passion for music, and also likes digging through the stacks at used record shops for finds. In music as in art, Isao is always on the lookout for artists still relatively unknown to the rest of the world!