[JAPAN SPORTS NOTEBOOK] Munetaka Murakami, Yoshinobu Yamamoto Named NPB MVPs
The Swallows third baseman and Buffaloes hurler received top vote totals in the Central League and Pacific League, respectively.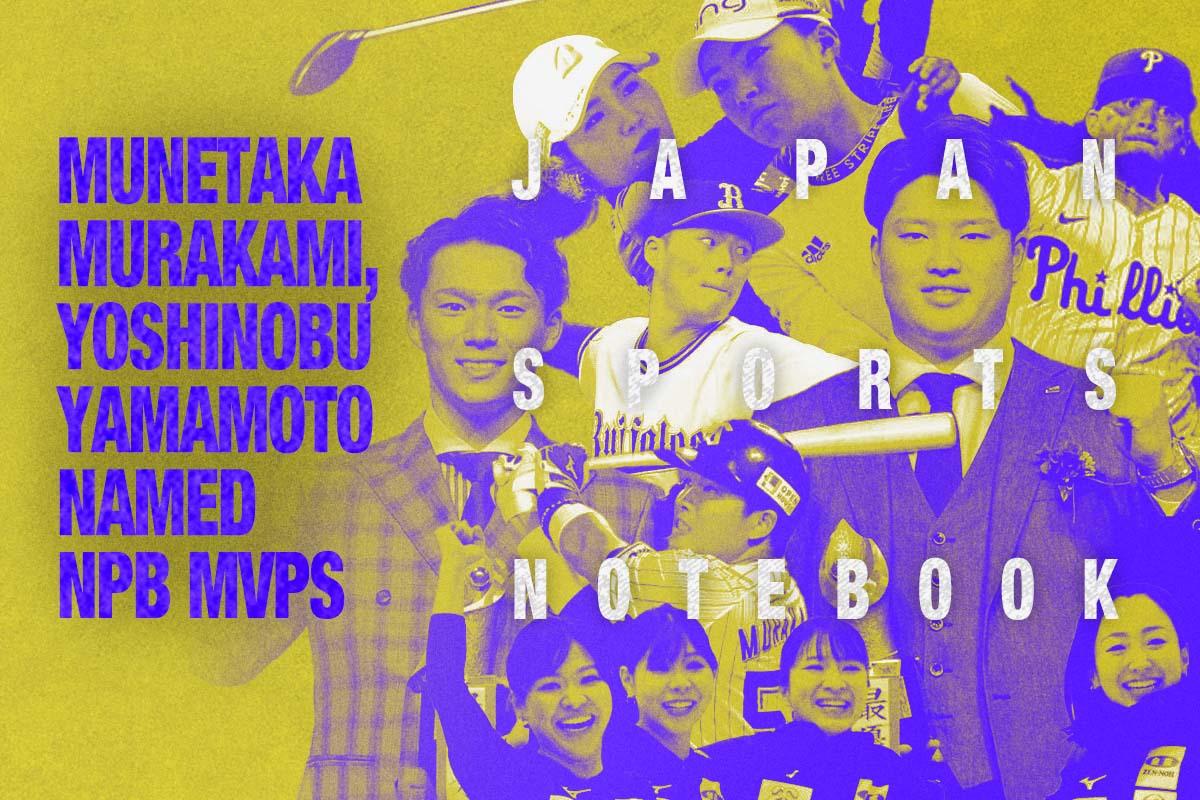 ~~
~
Tokyo Yakult Swallows slugger Munetaka Murakami and Orix Buffaloes ace Yoshinobu Yamamoto played pivotal roles for their pennant-winning teams in 2021.
Now, a few weeks after the Japan Series wrapped up, Nippon Professional Baseball revealed its marquee individual award winners for the Central League and Pacific League. National baseball writers' votes were tabulated and announced on Wednesday, December 15, with Murakami receiving the CL MVP honor and Yamamoto earning the PL MVP award.
Murakami, the Japan Series-winning Swallows' 21-year-old starting third baseman, became the Central League's youngest MVP award winner.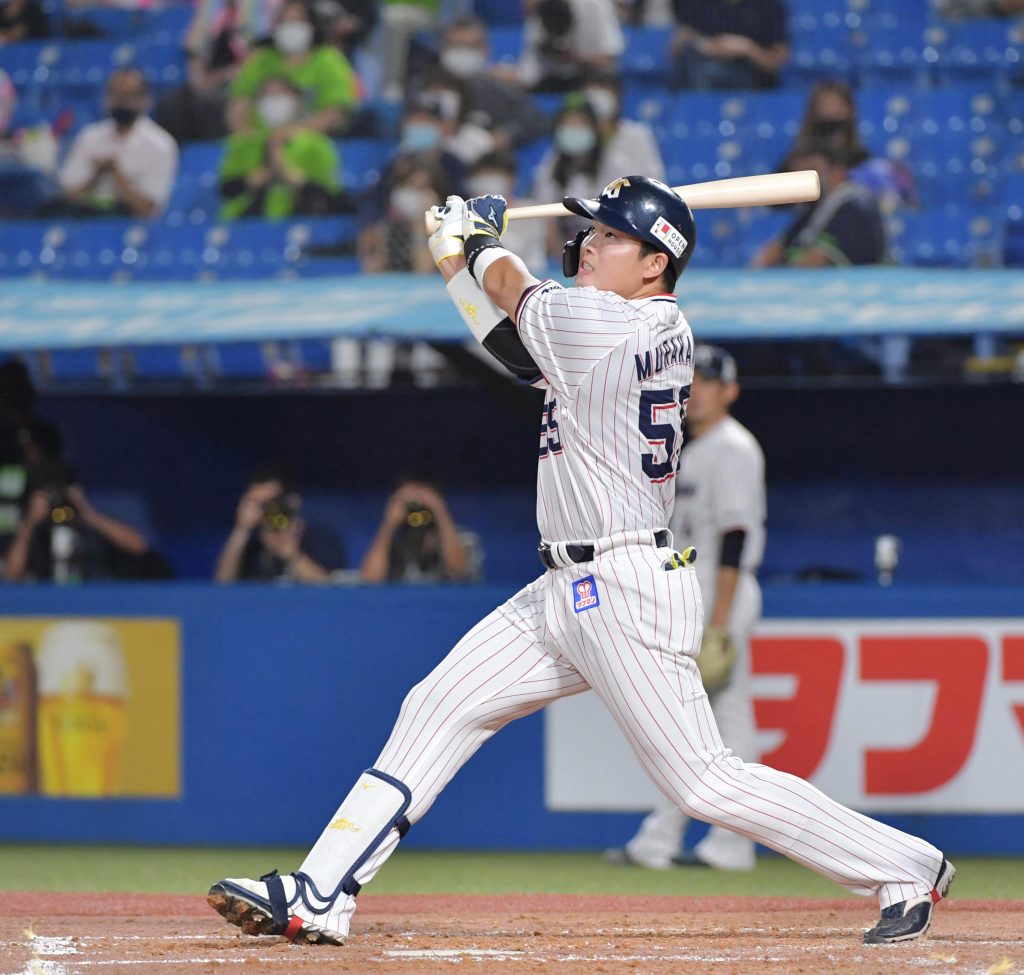 The Kumamoto native led NPB with 39 home runs, 283 total bases and a .566 slugging percentage during the regular season. He had 27 doubles, 112 RBIs, 82 runs and 106 walks and batted .278 while appearing in all 143 games.
Murakami received 287 of 306 votes cast for the CL MVP award.
Teammate Tetsuto Yamada, who belted 34 homers and knocked in 101 runs, got the most second-place votes (98).

Other Swallows players to receive first-, second-, or third-place votes: relievers Ryuto Kono and Noboru Shimizu, closer Scott McGough, starting pitcher Yasunobu Okugawa and catcher Yuhei Nakamura.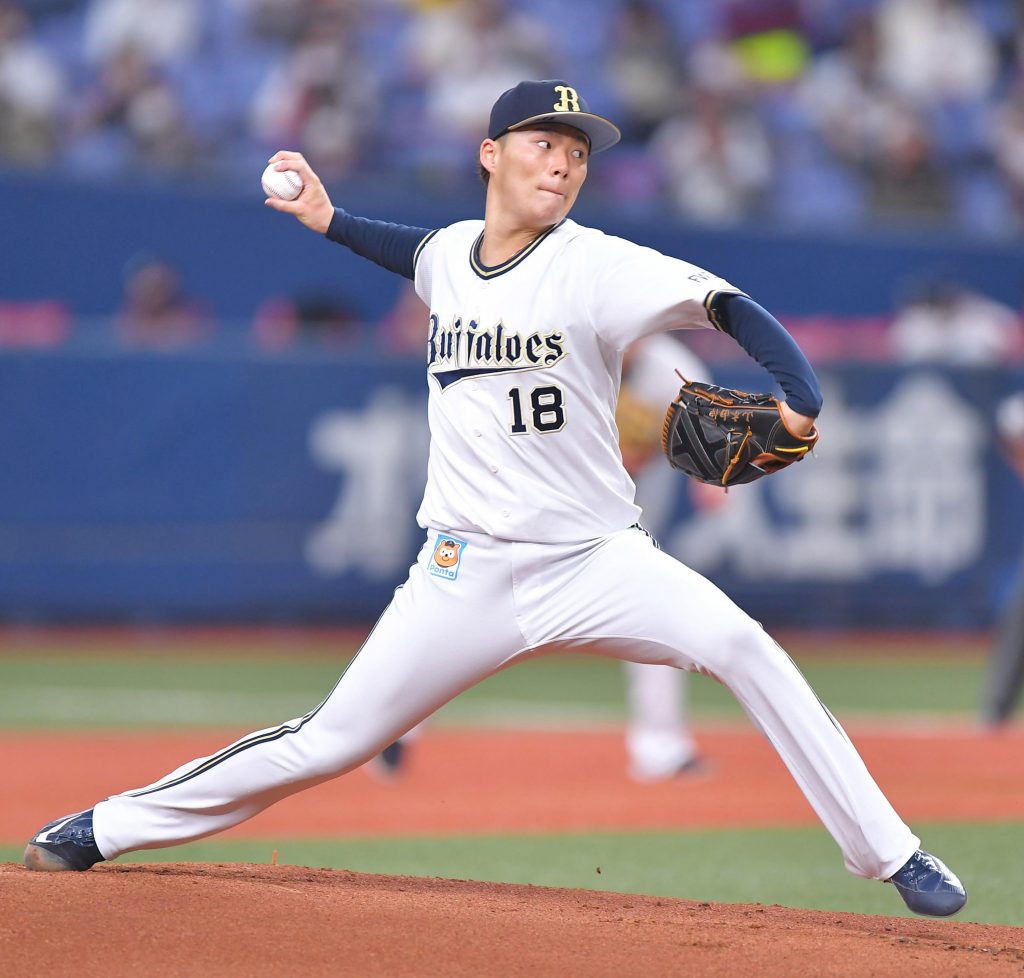 Yamamoto, 23, led NPB in wins (18), shutouts (four), strikeouts (206) and ERA (1.39) in 193⅔ innings. The right-hander went 18-5 and allowed only seven homers and 40 walks.
The Buffaloes hurler received 283 of 286 PL MVP votes. Teammate Yutaro Sugimoto, who hit .301 with 32 homers and 83 RBIs, got two first-places and 120 second-place votes.
The other first-place vote went to Orix pitcher Hiroya Miyagi. The 20-year-old from Okinawa went 13-4 in 23 starts and pitched 147 innings in his first full NPB campaign. He walked 39 and fanned 131. Miyagi was picked as the PL Rookie of the Year. Hiroshima Carp reliever Ryoji Kuribayashi, who was 0-1 with 37 saves, 81 strikeouts and a 0.86 ERA in 52⅓ innings, claimed the PF Rookie of the Year accolade.
Buffaloes outfielder Masataka Yoshida, who led the PL with a .339 batting average, earned 107 second-place MVP votes.

Hawks, Galvis Complete Two-Year Contract
After a decade playing for MLB teams, infielder Freddy Galvis is coming to Japan.
Galvis has signed a two-year deal to play for the Pacific League's Fukuoka SoftBank Hawks, the team announced on Thursday, December 16.
The 32-year-old infielder has played shortstop in 883 of his 1,086 MLB games as a fielder, with most of his other appearances at second base or third base.
The Venezuelan split this past season playing for the Philadelphia Phillies and Baltimore Orioles. He began the year with the Orioles, and was traded to the Phillies, the team he began his MLB career with, on July 30.
He has a .246 career batting average in 1,102 games in the majors, which also includes stints with the San Diego Padres, Toronto Blue Jays and Cincinnati Reds.
The Hawks didn't announce final terms of Galvis' contract, but published reports state it could be ¥700 million JPY (around $6 million USD).
"I'm so grateful and happy to be part of such a wonderful franchise," Galvis said in a team-issued statement. "I can't wait to start playing with my teammates to give the fans and city another championship."

Basketball
Watanabe Notches First Double-Double of NBA Career
Toronto Raptors small forward Yuta Watanabe recorded the first double-double of his NBA career on Monday, December 13.
In the Raptors' 124-101 rout of the visiting Sacramento Kings, he had 12 points and an NBA career-best 10 rebounds in 26 minutes.
Watanabe was on the court for the final 16 minutes of the game.
"I'm not gonna lie, I was gassed at the end," Watanabe said, according to The Canadian Press. "That's how it should be. Every time I get on the court, I work hard, bring energy. After every game, I should be gassed."
Sidelined with a calf injury earlier this season, the fourth-year pro has now appeared in nine Raptors games. Watanabe is averaging 6.1 points, 4.0 assists, 1.2 assists, 0.7 blocks and 19.2 minutes. He made his season debut on November 24. Toronto opened its season on October 20.
Allen Hachimura Signs With Crane Thunders
Allen Hachimura, NBA player Rui's younger brother, has joined the Gunma Crane Thunders, the B. League team announced on Friday, December 17.
A 198-cm power forward, Hachimura appeared in 10 games for the Sunrockers Shibuya in the 2020-21 B. League season. He averaged 1.7 points and 1.4 rebounds.
Hachimura, who attended Meisei High School like his older brother, made his pro debut last season as a third-year specially designated player, a program that permits players under the age of 22 (as of March 31 on the season calendar) to compete in the B. League.

RELATED: BASKETBALL | Tom Wisman Devises Winning Strategies for Gunma Crane Thunders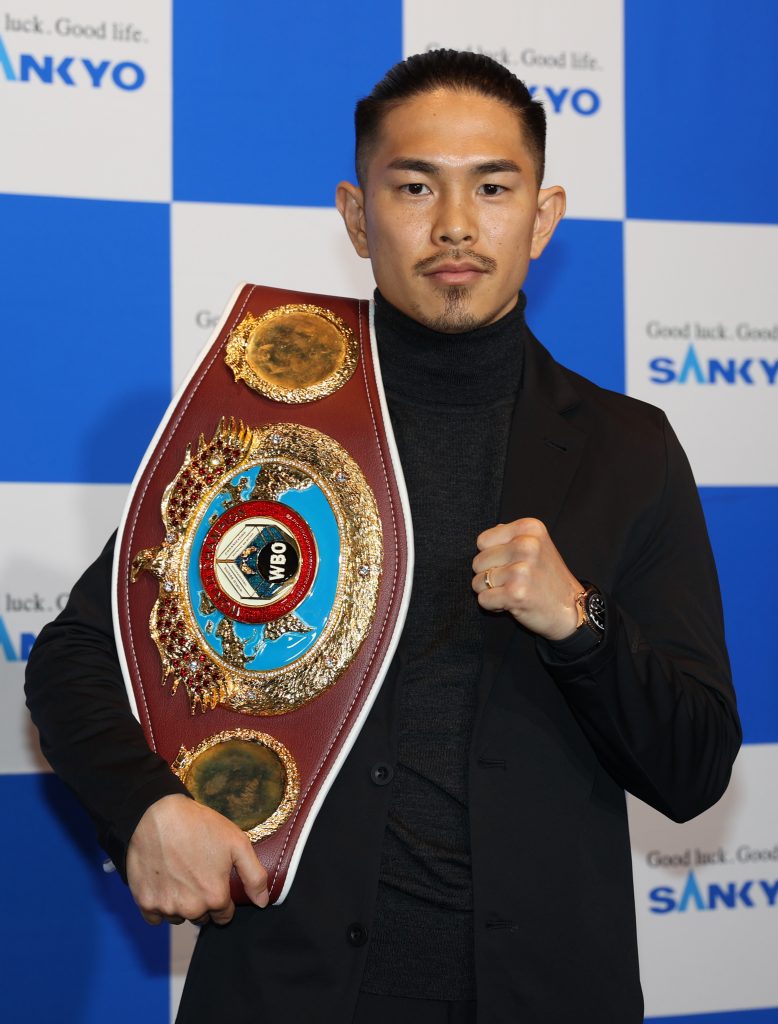 Boxing
Ioka Lands a New Opponent for Title Defense
WBO super flyweight champion Kazuto Ioka will take on replacement challenger Ryoji Fukunaga on New Year's Eve, organizers announced on December 16.
Originally, Ioka was scheduled to face Filipino Jerwin Ancajas, but Japan's current ban on incoming foreign travelers put the fight on hold before Fukunaga, the WBO's sixth-ranked super flyweight, was penciled in to take on Ioka at Ota City General Gymnasium.
Ancajas, the IBF champion, is ranked No. 4 in the weight class by The Ring magazine.
The 32-year-old Ioka is 27-12 (15 knockouts). Fukunaga, 35, is 15-4 (14 KOs).
"Not being able to have the unification bout on New Year's Eve is unfortunate. But now that this is decided, I want to win and build on that for my next fight," Ioka said in a statement.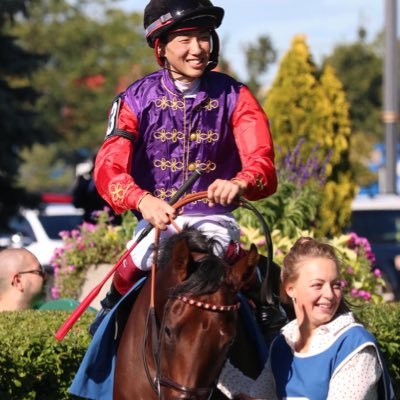 Horse Racing
Kimura Captures Woodbine Jockey Title
The 2021 racing season wrapped up last week at Woodbine Racetrack in Toronto, and Hokkaido native Kazushi Kimura completed his most successful season to date.
Kimura won the Woodbine jockey title for the first time, finishing the year with 138 wins and earnings of $6,360,203 CAD (about $5 million USD, or ¥564.6 million JPY).
The 22-year-old's perseverance and hard work paid off.
Kimura made his debut at Woodbine in 2018 as an apprentice jockey.
"It's a special achievement, and it was one of my dreams," Kimura said of his season title after his final race of the year on December 5.
"Everybody wants to be a leading rider, but it's not easy. We just need great riding skills and good horses, good support from the trainers and owners for the whole season to be able to get the title.
"This year, I'd say I improved, and I got good support from trainers and owners. I appreciate that help for me to get the riding title."
RELATED: HORSE RACING | Youthful Jockey Kazushi Kimura has Lofty Goals as Season Starts in Toronto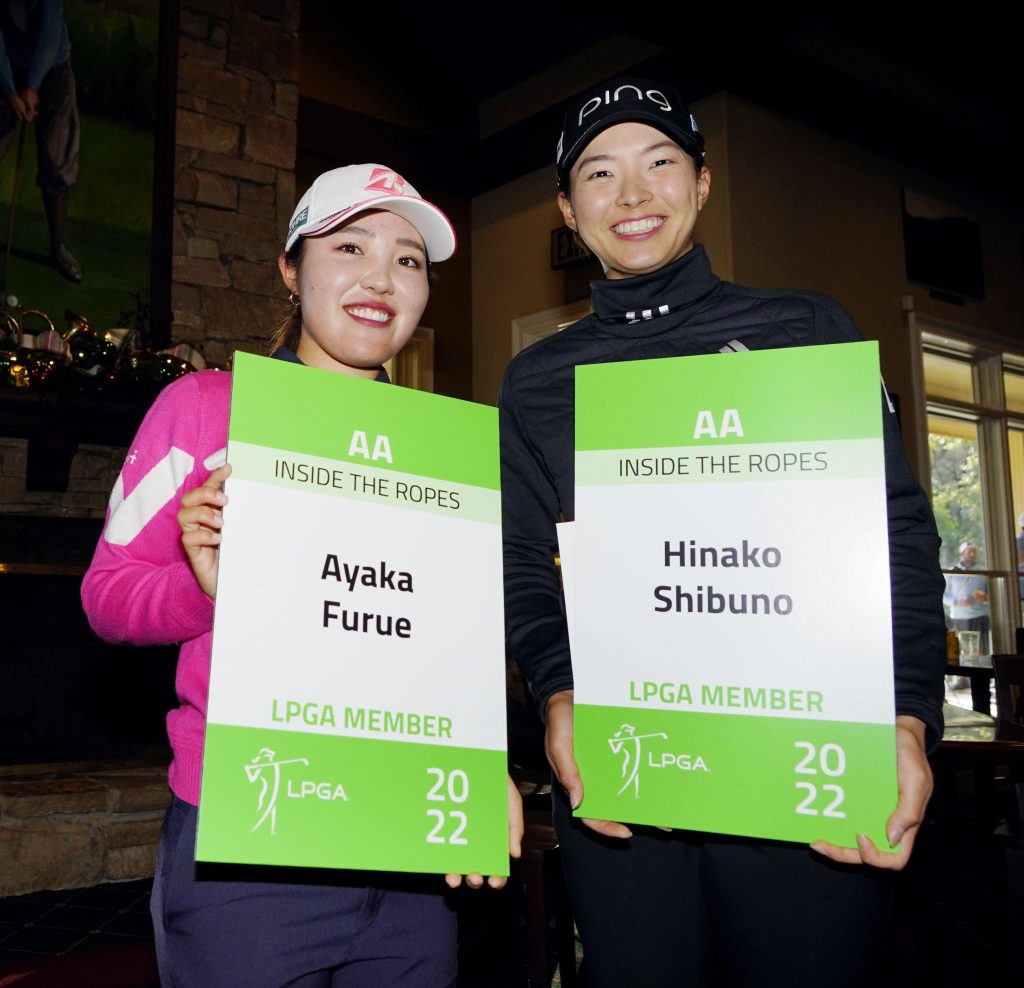 Golf
Furue, Shibuno Qualify for LPGA Tour in 2022
Ayaka Furue and Hinako Shibuno participated in the LPGA Q-Series over the previous two weeks, attempting to earn spots on the tour as rookies in 2022.
Both up-and-coming golfers earned spots on the U.S.-based pro golf circuit. Most LPGA Tour events are held in the United States.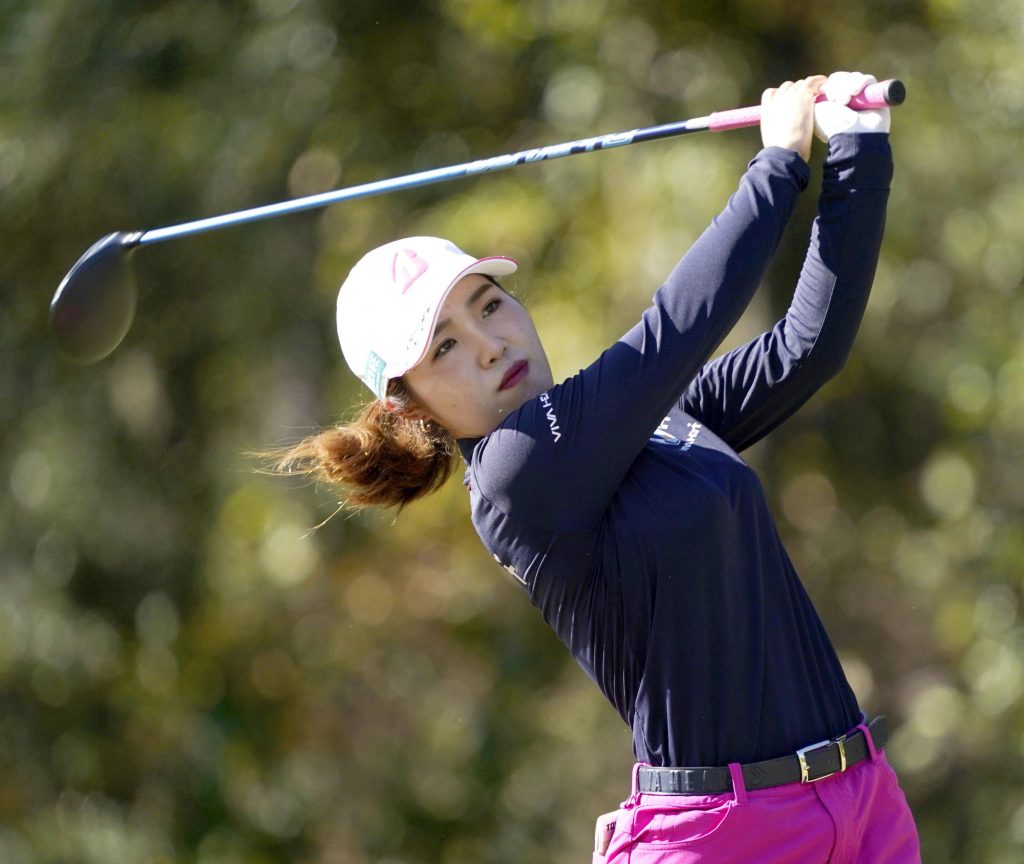 Furue finished tied for eighth in the eight-round event, which wrapped up on December 12, with an 18-under 556. The 21-year-old, who has seven career victories on the LPGA of Japan Tour, had under-par totals in all eight rounds.
Shibuno shot a 10-under 564 and was tied for the 20th overall. The "Smiling Cinderella" shot a 7-over 79 in the seventh round in Dothan, Alabama, then finished strong by carding a 3-under 69 in the final round. Shibuno, who also primarily plays in Japan, won the Women's British Open in 2019.
The opening week of the LPGA Q-Series was held in Mobile, Alabama.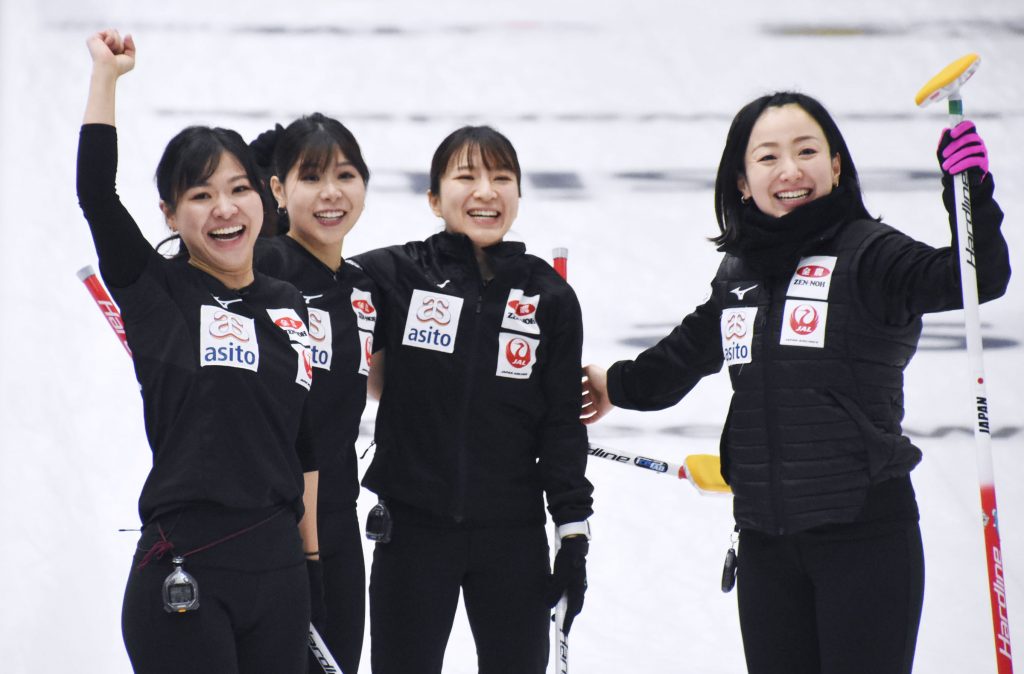 Curling
Japan Women Qualify for Beijing Olympics
After earning a bronze medal at the 2018 Pyeongchang Olympics, the Japan women's curling national team has booked a spot in next year's tournament at the Beijing Games.
The Japanese contingent, represented by the Hokkaido-based national champion Loco Solare club, topped South Korea 8-5 in Leeuwarden, the Netherlands, in the playoffs in the final qualifying event for a spot in the 2022 Olympics.
As a result, Japan kept alive its streak of qualifying for every Olympic women's curling tournament since the 1998 Nagano Games.
"At Pyeongchang, we left filled with the frustration of having watched the final from the stands," Loco Solare's Yurika Yoshida was quoted as saying by Kyodo News after the match against South Korea. "I want to have an Olympics that won't leave me with any regrets."
Quotes of the Week
"I want to post convincing numbers that will impress everyone. I'm going to aim for a [Japan Series] win only, and I want to toss our manager in the air."
ーFukuoka SoftBank Hawks outfielder Yuki Yanagita told reporters on December 17 after receiving a pay raise to give him a ¥620 million JPY ($5.46 million USD) salary for the 2022 NPB season. Yanagita's ¥10 million salary increase makes him the highest paid position player in NPB history. Former Yomiuri Giants superstar Hideki Matsui made ¥610 million in 2002.

"The competition to get good players from the global market is surely becoming tougher and I think the environment in which to play rugby and the compensation are very important to keep our attractiveness to the non-Japanese players."
ーLeague One chief operation officer Hajimi Shoji, commenting on Japanese rugby's new pro league, which is set to begin its inaugural seaason on January 7, in an interview with The Associated Press this week.

Editor's note: Interested in submitting a news item for possible inclusion in the Japan Sports Notebook? Send an email with relevant information to e.odeven@japan-forward.com, or JAPAN Forward's comment's page or Facebook page and look for future editions of Japan Sports Notebook on our website.
Author: Ed Odeven

Follow Ed on JAPAN Forward's [Japan Sports Notebook] here on Sundays, in [Odds and Evens] here during the week, and Twitter @ed_odeven.