INTERVIEW | Ukraine's Envoy to Japan on Mapping Out Russia's Offensive
The morale is very low in the (Russian) army. They don't understand what they're fighting for" – Sergiy Korsunsky, Ukraine Ambassador to Japan.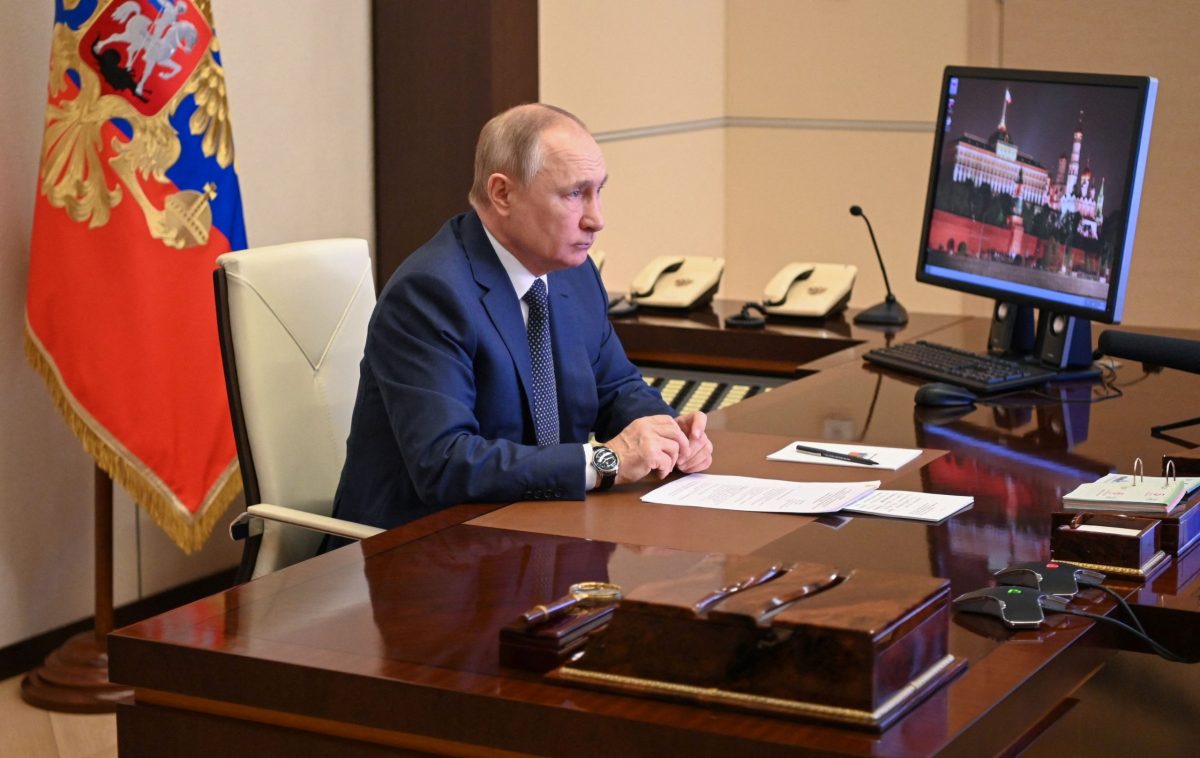 ~~
First of 3 parts.
Part 2: INTERVIEW| Ukraine Envoy On Japan's Response to Russia's Invasion
Part 3: INTERVIEW| Russia Must Feel 'Unwelcome' Says Ukraine's Ambassador to Japan
Ukraine's Ambassador to Japan Sergiy Korsunsky spoke to the Sankei Shimbun and JAPAN Forward on March 3 about the direct impact of Russia's invasion on his country, its people, and the world.
RELATED: Russian's Invasion is Genocide: Ukraine Envoy to Japan on Why Moscow Must Be Isolated
What is the situation on the ground, and have the responses of Japan and the international community been sufficient? How can a war of aggression be stopped in the 21st Century, and what comes next.
In this first part, Ambassador Korsunsky discusses Russian President Vladimir Putin's invasion of Ukraine, and the techniques used by Russian soldiers in an effort to break Ukrainian morale.
Excerpts follow.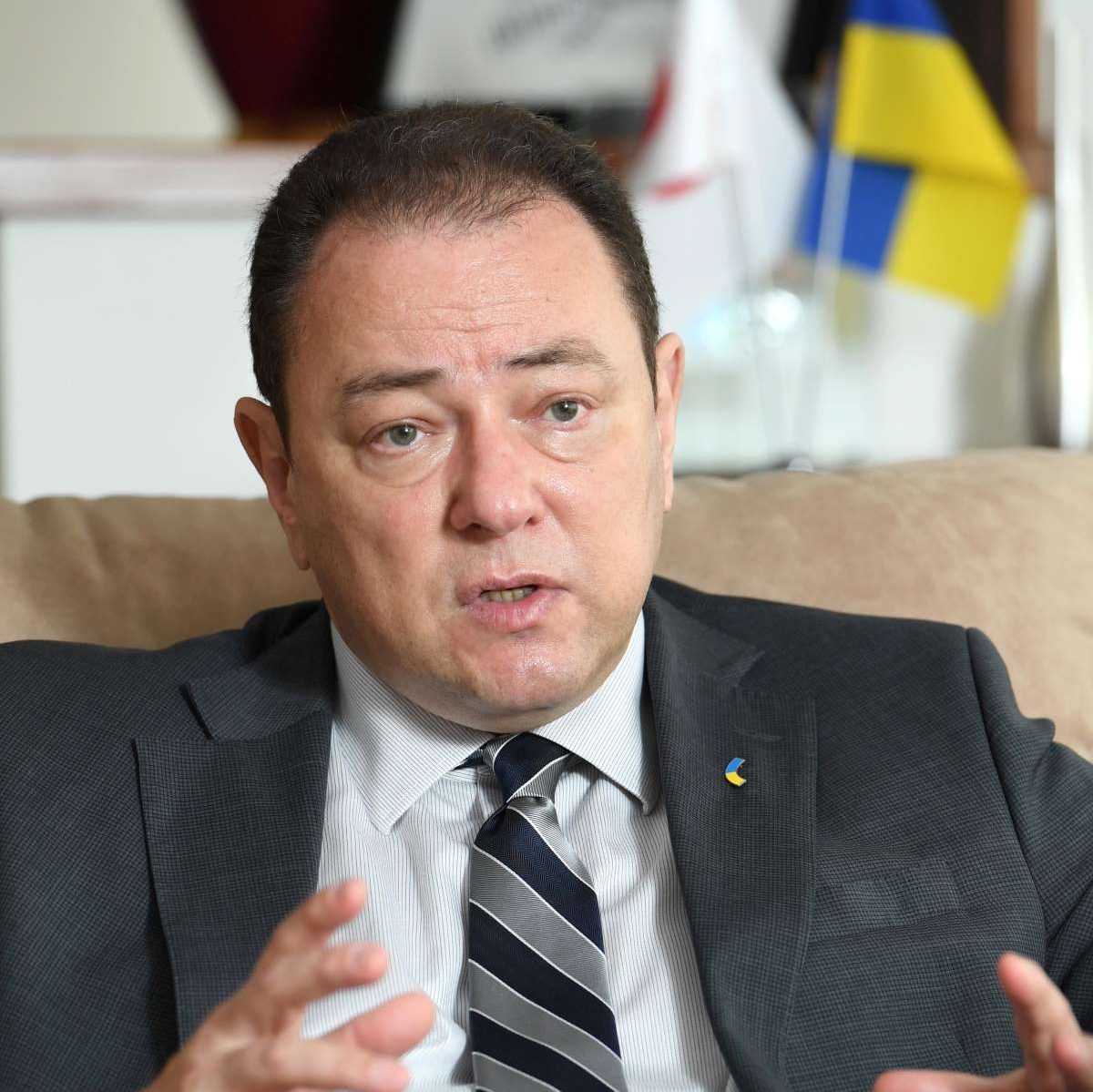 What is the situation in general?
In several cities the situation is very difficult. Specifically, in the South part of Ukraine, close to Crimea and to the Azov Sea, so it's a little bit far from the center of major industrial areas.
The city of Kherson, for example, the city of Mariupol, the city Konotop, they are encircled by Russian forces.
Russia has cut off electricity, water and heat supply. They have purposefully damaged the city infrastructure to cause problems for the [people of the] city. Several other cities have been attacked, like Izium in the South part of Ukraine.
We have casualties. As of March 3, approximately 400 people have been killed in Ukraine. We are still counting, it is difficult to get exact information because some areas are very dangerous to go to.
But we are continuing to fight.The Russian Ministry of Defense, which was denying completely any [Russian] casualties, finally recognized 500 as a number, which is ridiculously low.
We are now working with the Red Cross to take care of the bodies and properly register them, so that it will be crystal clear how many people were killed. [We are seeing] whether we can get their names and identification.
We fully understand this humanitarian issue.

What does Russia want?
Russians still hope to get Kyiv. It's not going to happen.
Very interesting documents were found on a body of some soldiers killed in the southern part of Ukraine. The documents were very highly classified and said that the plan of Putin was approved January 18.
They also said that the goal was that this campaign would take 15 days. So it should be ending by now. They thought that at this time they already would [have] taken over Ukraine and changed the government.
That means Putin was continuing to meet world leaders like President [Emmanuel] Macron, the Chancellor of Germany, pretending he's discussing something but actually the plan of invasion was already approved.

Are sanctions working?
We know the sanctions are working. [Russia's] credit rating is junk. Their banks are cut off from the financial system, credit cards are not working. And since they do not produce enough food stuff, they now have a deficiency in their food supply and other critical materials. Now it's important to cut off every opportunity to bypass sanctions.
Right now they use the territory of Belarus for airdrop and with airports to fly to Ukraine. They fire some ballistic missiles from the territory of Belarus to Ukraine, that is why [we should impose] sanctions [on Belarus].
Russia is pushing Belarus to share this destiny of Pariah state, and pushing Belarus to use the Belorussian army as military troops to assault Ukraine. We have tried to talk with Belarus. President Volodymyr Zelenskyy talked to Belarus President Alexander Lukashenko.
We are trying to do our best to avoid the continuation of the conflict. But what is important to understand is that it is not going to end on Russian terms.

What is it like to face the Russian army?
In Ukraine people have decided to fight, civilians are not afraid to stop the advance of military columns of Russia, of tanks, and, standing in front of them, blocking roads and saying "go home, this is not your land we don't want you to be here."
Russians are very much distressed about it. The morale is very low in the army. They don't understand what they're fighting for. They expected that they would be liberators, but they faced heavy resistance, a real fight. Over 6000 Russians have been killed.
[The soldiers'] mothers don't even know that their sons are being killed in Ukraine. We gave [prisoners of war] the phone and told them, "call your mother and tell her where you are." And their mother said "what? Where are you, in Ukraine? Really? How come?"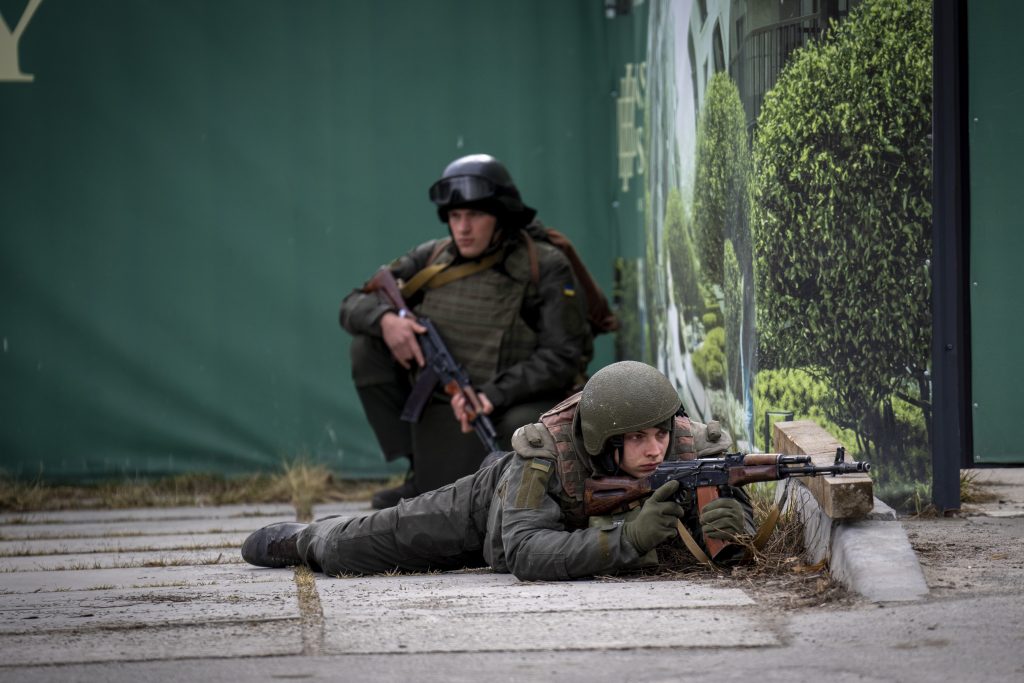 Tell us about the information gap?
We expect that sooner or later people will learn the truth in Russia. That is why we have a very extensive campaign on social media, not just here in Japan but around the globe, to give those Russians who would like to know the truth access to information, what is really going on.
Right now, they completely misunderstood the world. We have pictures on social media. You now can't hide anything, everything will be recorded, not even by us, but so many international correspondents.
For us it is incomprehensible: Why do you deliberately commit a crime? You know you will be caught, you know you will be prosecuted.

Some have expressed concern about civilians in the escalation of attacks by Russia. What do you think?
That's what they do. They encircle the city, and they issue an ultimatum to residents: "You have to give up. Allow Russian troops, establish the Russian flag and change the government," and so on.
If [residents] do not [give up], the Russias begin shelling with artillery, with rocket propelled grenades, with airstrikes with cruise missiles. That's what they did in Kharkiv.

What about the nuclear threat?
This is not serious, we know them very well.
Tell us about what is happening in Kharkiv?
Kharkiv is a very big city, famous for its universities, and we call it the student capital of Ukraine. There are many foreign students who are studying in Kharkiv. And there are a lot of research institutes as well as industrial plants.
But this city is very close to the border with Russia, like 50 kilometers away. What Russians do is that they put those missile launchers on Russian territory and they shell the city from Russian territory.
This is a huge problem because Kharkiv is a beautiful city and they just physically destroyed all the historical center. They launched this attack on the residential areas.
I have friends from Kharkiv, they report to me with photographs. You would not believe your eyes. There was a very big university campus, and now it's just burned down. Why?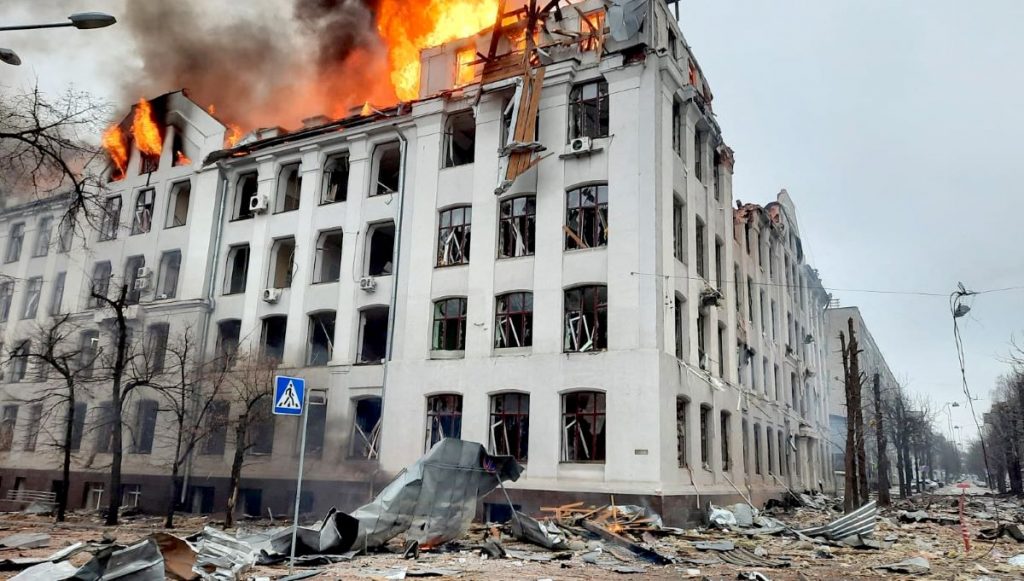 Is it true that you and your family have received personal emails and threats?
Yes, that's what is going on. Our military officers, our government officials, they're receiving messages, they're receiving emails, saying in Russian, "we know where you work. We know where you live. You have to work with us, or you will face consequences."
We have intelligence that there is a list of government officials of Ukraine, with President Zelenskyy as number one, who they want to kill. Very recently, a special unit was sent to Kiev to kill Zelenskyy. Instead, they were disarmed and killed by our side.
We were not surprised. They are terrorists. We have suspicious people caught and when we look inside their bags, they have children's toys, which if you open them there is explosive inside.
What we do is that we just document everything. Then we will present this to the International Court of Justice.

Can Ukraine protect the capital of Kiev?
There is not even the smallest opportunity for them to get to Kyiv. It is not going to happen, ever. Neither Kharkiv nor Kyiv, they can't get any big city.
Kyiv is a city of almost 4 million people. Inside Kyiv we have 30,000 Territorial Defense [forces], local people who were given weapons and patrol in the night. If they see suspicious behavior, they just simply kill.
They want us to be panicking. But when they faced heavy resistance, they began to fire on residential areas. That is why we're saying it's a brutal killing of innocent people.
Russians were told by their commanders that we are waiting for them to liberate us from our government. It is so stupid that I don't even know how to comment.
We elected our president, among over 20 candidates. We have 350 political parties in Ukraine. We are a democracy. A young one, but a democracy [nonetheless]. The country is united, because it's a war.
Russia can't understand because Russia is not a democracy.
Continues in part 2
RELATED: From Giving Funds to Volunteering as Soldiers, Japanese Rally for Ukraine
(Read a related report in Japanese at this link.)
Interview by Kazuyuki Sakamoto, Arielle Busetto