'Japan is Back': Asia Occupies Center Stage at G1 Global Conference 
Gathering in person in Tokyo, participants from Japan and around the world debated developing trends in business, travel and leisure sectors.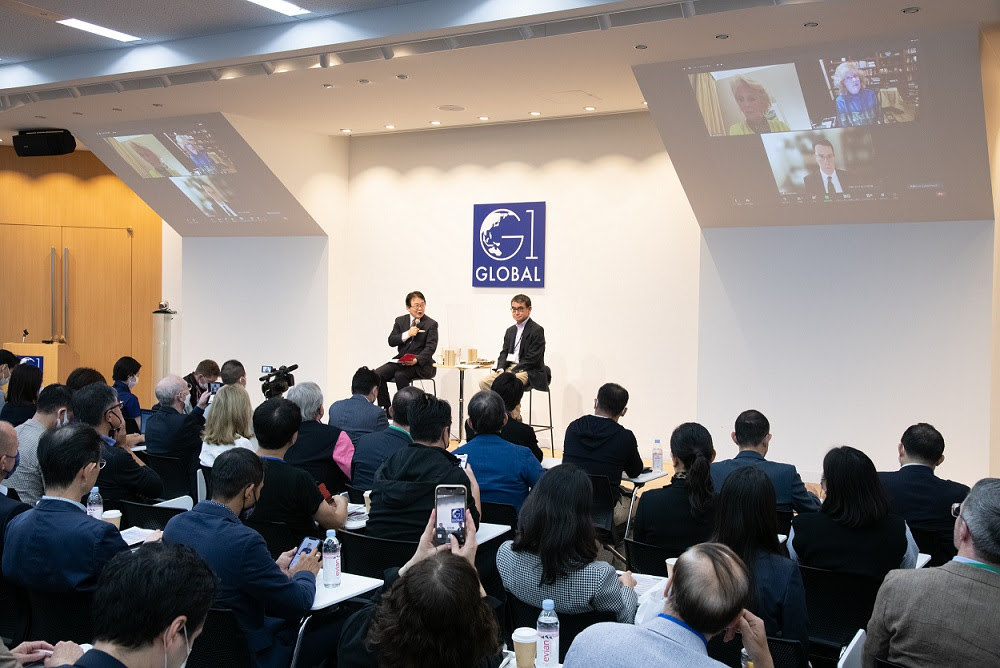 "There is a lot that Japan can contribute to the world order. Japan is Back," said Minister of Digital Transformation Taro Kono, in words reminiscent of the former Prime Minister Shinzo Abe, as he spoke at the G1 Global Conference in Tokyo on October 10.
What is Japan's place in the world, and what can entrepreneurs, policymakers and thinkers do to contribute to trending topics of the time?
These were questions debated by participants as they considered the next topics of interest in the field of technology, entrepreneurship, tourism, and more. Some highlights are provided below.

The Roaring 20s? Crisis as Opportunity
The day's conference had an underlying theme of "Roaring Twenties 2.0! Crafting a Grand Design for a Post-COVID World."
As the world faces a continuing energy crisis, the continuing war in Ukraine, and rising tensions with China and North Korea, never has it been more important to ask what is coming next.
From a political perspective, speakers weighed in on the key role that Japan has to play going forward.
"I am in Washington DC. From my perspective, I can't remember a time when Japan has been more important. The China dream is over," said Michael Auslin, a Research Fellow in Contemporary Asia at the Hoover Institution, Stanford University.
Others in the opening panel also commented on the role which many expect from Japan, given tensions between the United States and China.
"Japan is an example of a 'middle power' that is navigating quite effectively between the so-called super powers," said former US Congresswoman Jane Harman, who is currently a member of the NASA Advisory Council and the Homeland Security Advisory Council, among others.

Looking to the Future of Entrepreneurship
One question which many sought to address was: What will the business world look like after COVID-19?
The outlook is not as bleak as one might initially expect. In a breakout session on technology, several entrepreneurs in and out of Japan weighed in on how COVID-19 has affected their business.
Mmhmm CEO and Founder Phil Libin started a company during the pandemic which improves communications through video and video conferences. In essence: his business has a quick and easy way to make those dull conference calls more visually engaging, and perhaps more productive.
"COVID-19: we wouldn't be here without it," said Libin, tuning in online on October 10, to reflect on how hardship can be a time for opportunities.
On the other hand, there are also companies who had to strongly pivot their business model to respond to the pandemic. This was the case with Rie Yamamoto's company, EventHub. Kicking off officially in 2019, the company aimed to facilitate in-person events. Then COVID-19 hit.
"Our contracts went down to zero overnight," recalled CEO Yamamoto.
Responding quickly to the crisis, however, she and her team changed the business model from in-person to online and hybrid events. The early shift paid off, and they have since collaborated with major companies such as Adobe and Tokyo Game Show 2020.
Looking to the future, several panelists shared their perspectives on the many potential entrepreneurs looking to invest in and out of Japan.
"The representation of Japanese entrepreneurs abroad is not as good as it should be," said Oishii Co-Founder and CEO Hiroki Koga, tuning in online.
Oishii is the first company to produce vertical-farming strawberries using Japanese technology in the United States, where it has created a network with high quality food establishments, including the upscale Whole Foods supermarket chain. Koga recommended that, when possible, his counterparts should consider market opportunities abroad.
Wrapping up the event, EventHub's Yamamoto argued that Japan is facing some societal problems earlier than other countries, for example, an aging population. Therefore, many companies have an opportunity to contribute in these areas.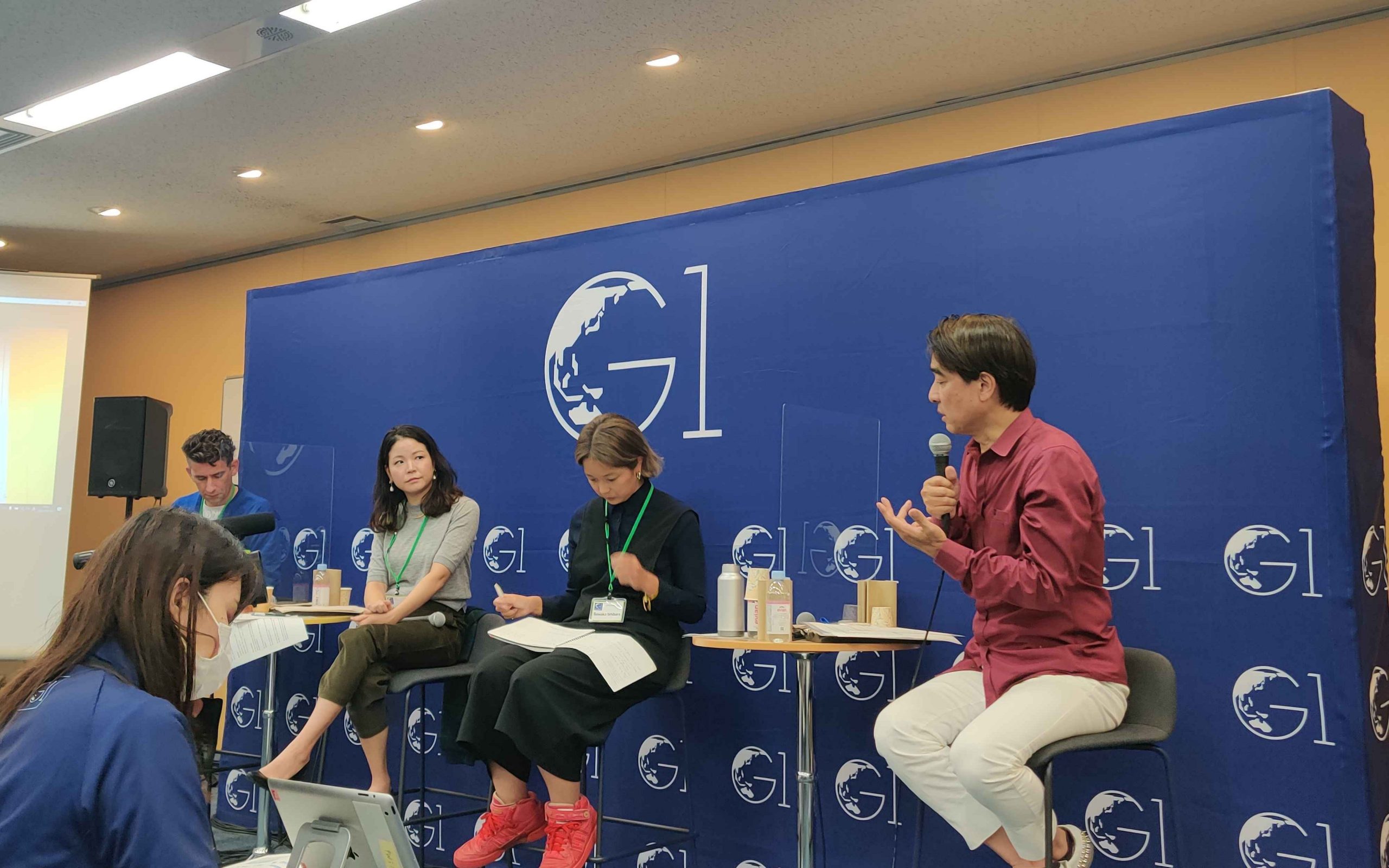 Tourism Landscape in Japan
The conference took place as Japan was poised to open its borders to individual tourists on October 11.
In 2019, the country saw more than 30 million visitors in a year. Yet, the flood of people also led to locals becoming jaded with overtourism.
Therefore, in a breakout session at the conference, exponents in the sector used the opportunity to discuss what steps can be taken in the field.
Sawako Ishihara is the marketing group leader of the Oki Islands UNESCO Global Geopark. The Oki Islands are a beautiful location in Shimane Prefecture, and well worth the trip for adventurous travelers. But Ishihara suggested that it was important to think about the messaging.
"The islands are not equipped with luxury hotels. When marketing these islands, we need to ask ourselves: Do we need tourism?" She continued, arguing that stakeholders could move towards tourism which is economically sustainable.
Another member of the discussion was Alexander Bradshaw, the owner of Gotoku, a business consulting firm supporting the travel and leisure sector in Japan. He pointed out that there are developing trends in the sector which allow it to cater to new niche markets, such as adventure travelers, or those traveling alone as opposed to group tours.
Despite the fact that the country had been almost entirely shut to tourists since April 2020, many expected demand to pick up quickly from October 11, when travel measures were relaxed.
With growing demand, Yuko Inamasu, founder of luxury travel experience company TOKI, urged the perspective that the market should respond to the rising demand for tourism in Japan.
"We need to stop price-based competition," said Inamasu, pointing to the need for higher wages in what is expected to be a growing sector in the country.
The discussion also veered towards what measures should be taken once demand picks up to pre-COVID levels. Indeed, according to some estimates, tourism is on its way to becoming the number one service in the Japanese economy.
RELATED:
Author: Arielle Busetto