Nine Things to Help You Get Ready to Visit Japan
There are so many great things to do in Japan. Here are some tips and tricks that could help get you through logistical challenges and enjoy it even more.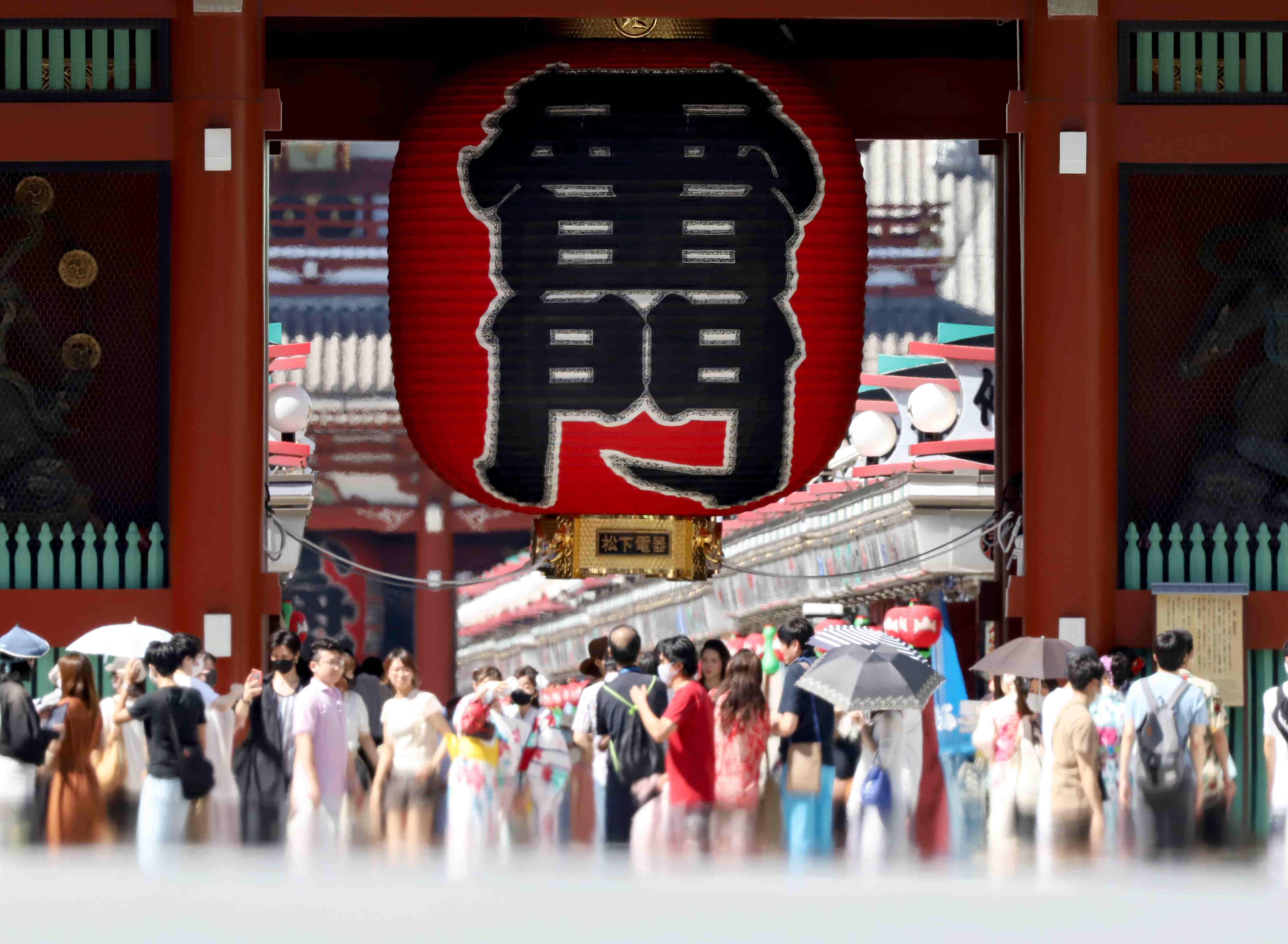 Effective October 11, the Japanese government has lifted most travel restrictions, restoring individual travel and visa waivers.
This means that for the first time since March 2020, many will be able to travel to Japan.
A smooth entry into Japan is conditional on proof of three shots of an approved vaccine. For the details, check the article below and this Ministry of Foreign Affairs page.
With the reopening at our doorstep, it's a great time to make travel plans to visit.
There are many tips to enjoy going around Japan. First, though, here are nine things to know before arriving in the country.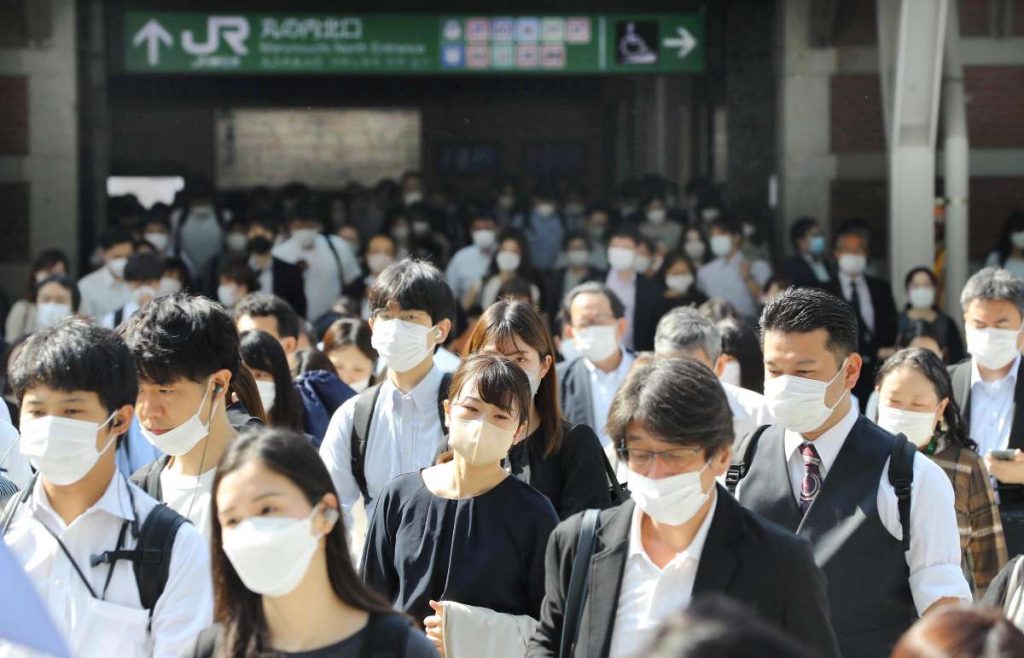 1. Mask Wearing Still Advised
Although many activities have returned to near pre-COVID status, infection prevention rules are still part of daily life in Japan.
Namely, mask-wearing is expected, preferred, and almost ubiquitous when indoors in public places.
Local media have reported, for example, that the government is considering giving the right to hotels to refuse hosting tourists who refuse wearing masks. Many establishments ask that those entering wear one except while eating.

2. Recommended: Book Inns and Hotels in Advance
A nationwide tourism booster campaign starts from October 11, as the Japanese government recently announced. The campaign is designed to support the hospitality industry and it includes financial incentives for people in Japan to travel.
Therefore, many Japanese are expected to tour within their own country in the autumn and winter 2022. It is the first opportunity in many months for most Japanese since travel was discouraged from the start of the pandemic until May 2022.
For that reason, if you have in mind staying at a specific inn or famous place, it's worth booking your reservations in advance.
The same applies to big events, like concerts or sporting events, and restaurants. If you know you want to go and don't want to be disappointed, book it!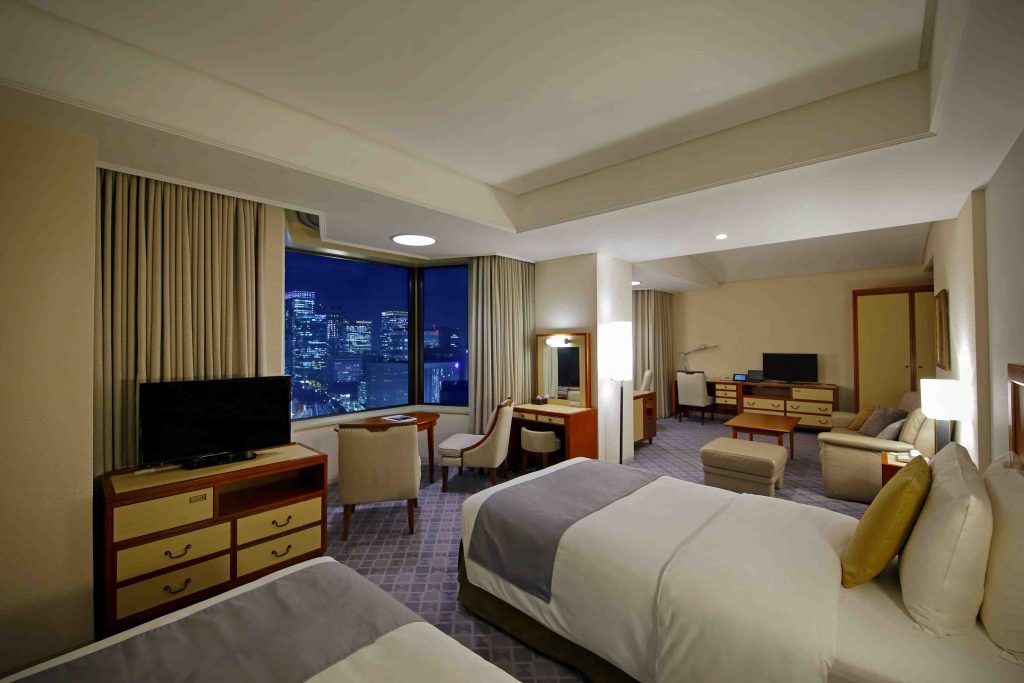 3. Enjoy the Sophisticated Public Transportation System
Japan has one of the best public transportation systems in the world. But for a first timer, sometimes it can be tricky to navigate. There is an article about the basics in regarding train and bus transportation here.
For directions as you move around, we recommend using Google Maps or Norikae Annai, especially in the Tokyo area. For travel elsewhere, it's advisable to ask the local travel offices (in major train and bus stations, for example) where they are very happy to provide more information on local public transportation.
For tourists, one convenient way to travel to several locations is the JR Rail Pass, with several types of tickets that are all-you-can-ride in different areas. (Full information can be found here).
Many travelers might be looking forward to riding Japan's Shinkansen, or bullet trains. Tickets can be bought at stations or online.
Shinkansen travelers should take care, however. A recent rule change means that passengers with large suitcases and other luggage need to book a space in the luggage rack before boarding the train. (More information can be found here.)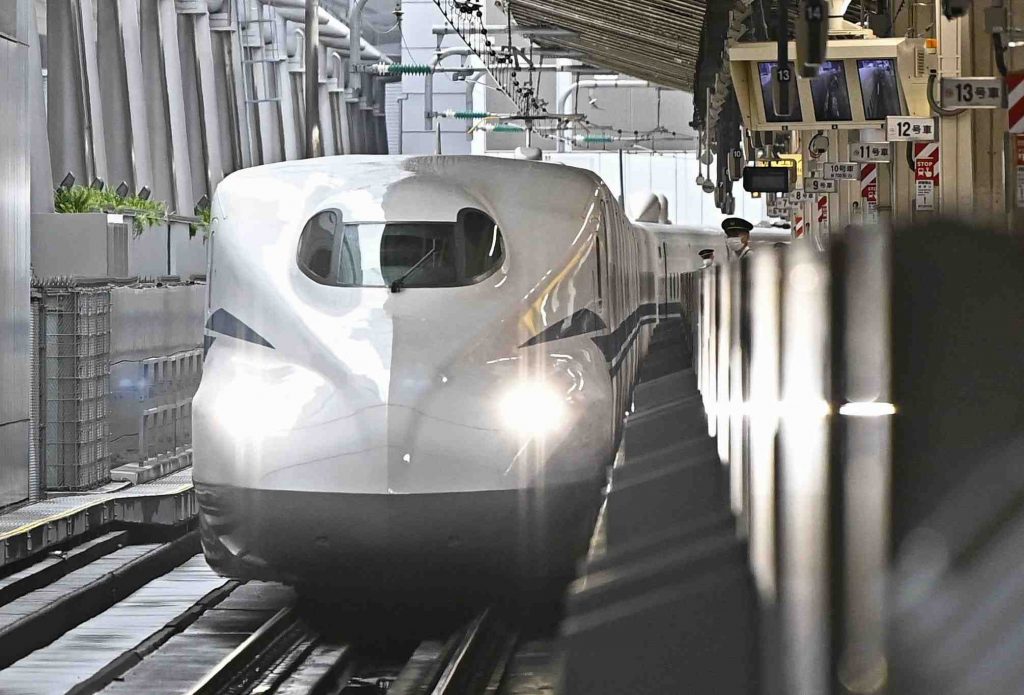 4. Hands-free Travel
When traveling, what to do with suitcases can often be a problem.
Japan is perhaps one country where taking care of luggage is made blissfully easy.
Most major (and sometimes even tiny stations) are equipped with coin lockers. And many of them can be paid for using the transportation debit cards, such as the Suica card or similar.
Sometimes even major landmarks are equipped with lockers. They want you touring hands-free, not struggling, too. This means that travelers can enjoy the sights without having to worry about carrying bulky bags.
In addition, for those who don't want to carry their luggage on public transport, they might want to consider using a delivery service.
Companies such as Yamato Transport and Sagawa have services that deliver quickly, efficiently and for a reasonable price to your preferred next overnight destination. Japanese use these all the time - in case you wonder where their luggage is when you board the train!

5. Cash is King
Digital payment methods have increased in recent years. And the Suica payment system (including transportation cards by other names), which is a prepaid card system used daily for public transportation, is often accepted in shops for purchasing goods, too.
However, there are still many places, especially small restaurants, that don't accept debit or credit card payments.
Therefore, it's worth making sure you have enough cash while traveling in Japan.
How to get the cash out?
Many foreign debit and credit cards work at ATMs in Japan, and one such service favored by foreign residents is the convenience store chain, Seven Eleven.
At times, however, some foreign credit cards are not compatible with Japanese banking machines. In this scenario, it is worth having some extra cash available.
Currency Exchanges are common at airports and major stations such as Tokyo and Osaka, but less easy to find in towns and cities.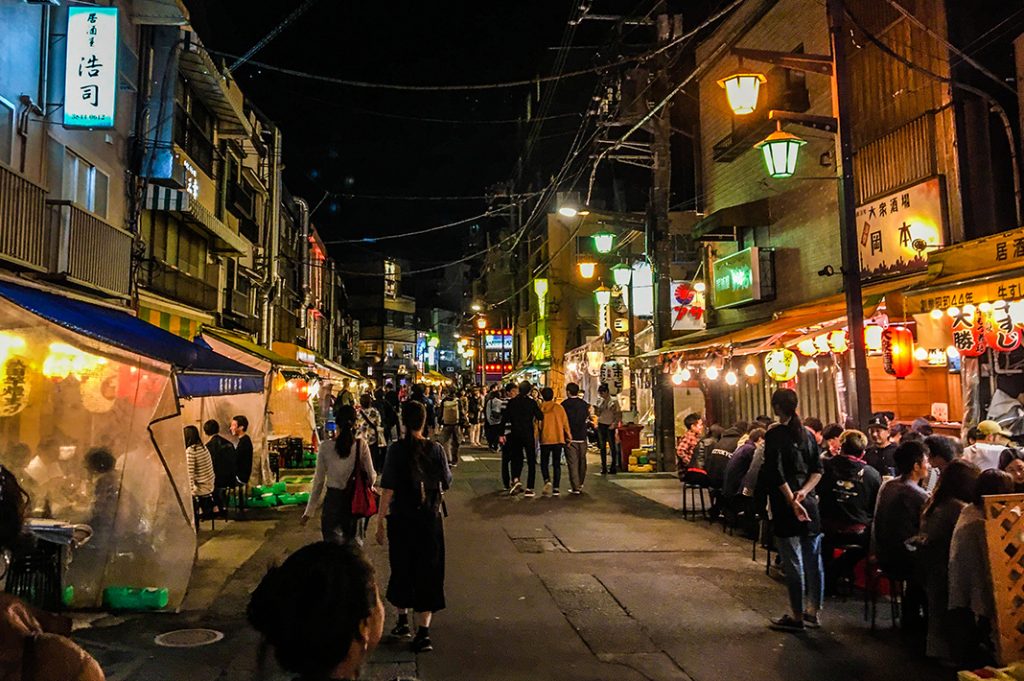 6. Lots to Enjoy Dining Out
Japanese cuisine is one of the most famous and appreciated in the world. And for that reason, foodies will find their share of fun. From takoyaki to wagyu, from ramen to sushi, to the vegan-friendly shojin ryori, there is something for everyone.
With some tips, the experience can be even more enjoyable.
Although many restaurants in large cities have English or foreign language menus, not all of them do, and they are even less common outside the major cities. Therefore, if you have any allergies or dietary requirements, it's advisable to have your own cheat-sheet of the words of foods you do not eat, or if you're using your smartphone, have a google translate page handy to communicate with waiters.
For example, nearly all restaurants understand allergies (arerugi-) and will do their best to help you avoid such foods. (Be forewarned: substitute ingredients are not always available.) Or, for example, if you want to eat vegan food, find more information on vegan ingredients, in our article here.
A handy thing to know is that tipping is not required. On the flip side, some restaurants will have a small appetizer included, which customers will be charged for. (So if there is an extra small charge unaccounted for, that is probably what it is).
Finally, especially in some rowdy areas such as Kabukicho in Tokyo's Shinjuku area, there will be employees of restaurants trying to entice passersby to enter their establishment. We advise avoiding these salespeople, as they sometimes charge foreign or just-arrived-in-town customers a higher price.

7. Many Ways to Use Your Phone
It's likely that Japan has a different telephone network compared to your home country. Therefore, the data roaming will not be fully functional.
In these cases, there are a couple of things that travelers can do. Beware, though. These options will be available at the airport when you arrive, but harder to find in town.
For some, it may be possible to make arrangements with your home provider for coverage in Japan. Check with your own provider for details and cost as some options are fairly pricey.
Two viable options once you are in Japan are:
Renting pocket wi-fi (one example is here), or
Buying short term travel SIM Cards at a large electronics store, such as Bic Camera.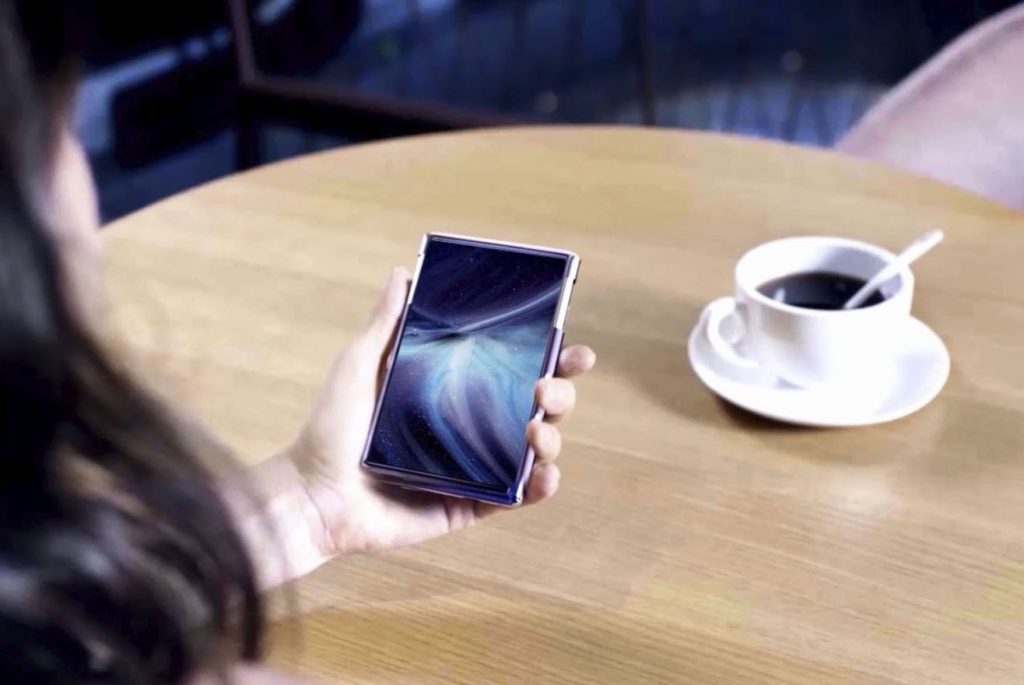 8. Know What to Do in an Earthquake or Emergency
Japan is home to natural disasters, such as earthquakes and typhoons. Therefore it's good to familiarize oneself with disaster prevention measures where possible.
There are several smartphone apps that can be downloaded before you arrive. These will help with news and disaster information, such as Nerv Disaster Prevention and NHK World. If there is an emergency, it's advisable to keep an eye out for impacts on public transportation, too.
It's also good to know what to do in case of a health emergency. 119 is the emergency services number to call for the fire brigade and emergency medical services.
In the Japanese health system most doctor visits and medications are quite reasonable. However, inpatient treatment can be expensive without insurance, so it's worth considering purchasing travel insurance before you come.

9. Last But not Least: Enjoy Your Trip!
Above are just some of the things to know to help avoid those logistical hiccups that could hinder your travel experience.
But really, the most important thing is to enjoy your visit to Japan.
Autumn and winter are both beautiful in Japan. In addition to the well-known shrines and temples, there are out-of-the way places, famous gardens and nature adventures to explore.
Stay tuned for more advice on where to travel and what to do on JAPAN Forward.
RELATED:
Author: Arielle Busetto