Japan Needs to Explain to the U.S. Its Policy on South Korea Better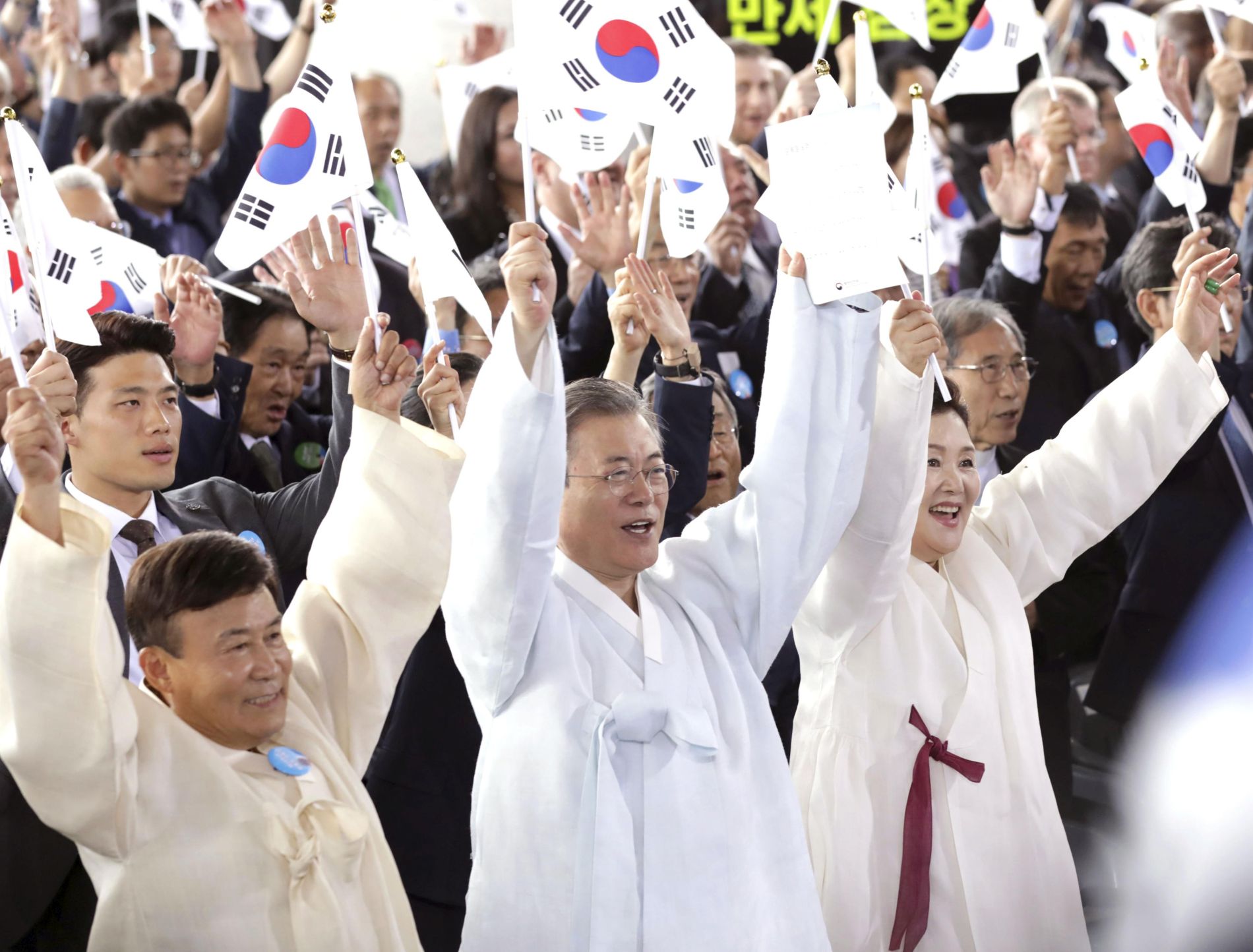 The United States government has taken a definite position of strongly criticizing South Korean President Moon Jae In for his decision to terminate the agreement with Japan known as GSOMIA, the General Security of Military Information Agreement. The action expands Seoul's disputes with Tokyo into the military and security field.
At the same time in the U.S., the Trump administration and congressional leaders may not yet sufficiently understand Japan's concerns behind the deteriorating bilateral relationship with South Korea. The government in Tokyo must make a greater effort to deepen Washington's understanding of Japan's position.
Washington Objects to Seoul's Termination of GSOMIA
"We are deeply disappointed and concerned," U.S. State Department spokeswoman Morgan Ortagus said, conveying an official response by the Trump administration to Seoul's decision to end GSOMIA.
The pact has been useful in facilitating the sharing of information between Japan and South Korea, primarily on matters such as North Korea's military movements. The South Korean decision would result in an "increased risk to U.S. forces," Ortagus said.
Randall Schriver, Assistant Secretary of Defense for Indo-Pacific Security Affairs, said in a speech, "We are concerned it may reflect serious misapprehension on the part of the Moon administration regarding the serious security challenges we face in Northeast Asia." He called on Seoul to withdraw the decision.
At the recent Group of Seven summit in France, U.S. President Donald Trump branded Moon as unreliable. According to multiple Japanese media reports, he quoted North Korean leader Kim Jong Un as describing Moon as a liar, and questioned why such person became president. Trump might have indicated that he would not forgive anyone for making a decision that poses a danger to U.S. forces.
In a press release, U.S. House Foreign Affairs Committee Chairman Eliot L. Engel, a Democrat from New York, said that he was "deeply concerned" about Seoul's decision to terminate GSOMIA.
"It is irresponsible to allow the escalating tensions to hinder practical national security-oriented cooperation," he said, condemning Moon for the decision.
U.S. Doesn't Understand Japan's Toughened Export Controls
However, it should be noted that the U.S. does not necessarily side with Japan over the broader issues making up the Japan-South Korea dispute.
Washington has remained neutral over Japan's exclusion of South Korea from a list of countries subject to preferential treatments regarding export control, which has led South Korea to take corresponding action against Japan.
Schriver said that the Japanese and South Korean measures to strengthen export control against each other might have been "politically motivated." "I think our preference would be that they, in fact, do remove one another and return to a more normal trading relationship," he said.
Tokyo has explained that its decision to toughen export control came because Seoul refused to hold bilateral talks on appropriate export control measures and has provided an inadequate explanation of the end user in some cases.
Tokyo said the decision was not a countermeasure or retaliatory action against the Moon administration's inaction on South Korean Supreme Court rulings ordering Japanese companies to compensate former South Korean workers for their wartime labor in Japan, despite the issue having been settled in the 1951 Treaty of San Francisco.
Schriver's mention of possible political motivation suggests there is a failure of effective communication of Tokyo's explanation throughout the Trump administration.
"It is disappointing to see that the Japanese government has chosen to retaliate against South Korea using trade actions," Engel said in his earlier statement, indicating that he too took the Japanese export control action as an act of retaliation.
The Japanese embassy in Washington needs to be more shrewd and coherent in explaining the government's position so that the Trump administration and the U.S. Congress fully understand the reasons for Japan's action.
(RELATED ARTICLES: Why Can't South Korea Say Who's Using High-tech Chemicals Bought from Japan? | South Korean Firms Violate International Controls on Shipping Materials for WMDs to Iran and Syria)
(A version of this article was first published by the Japan Institute for National Fundamentals, Speaking Out #616, on September 3, 2019.)
Author: Yasushi Tomiyama