With 'Detroit: Become Human,' David Cage Aims to Create Video Games That 'Change Lives'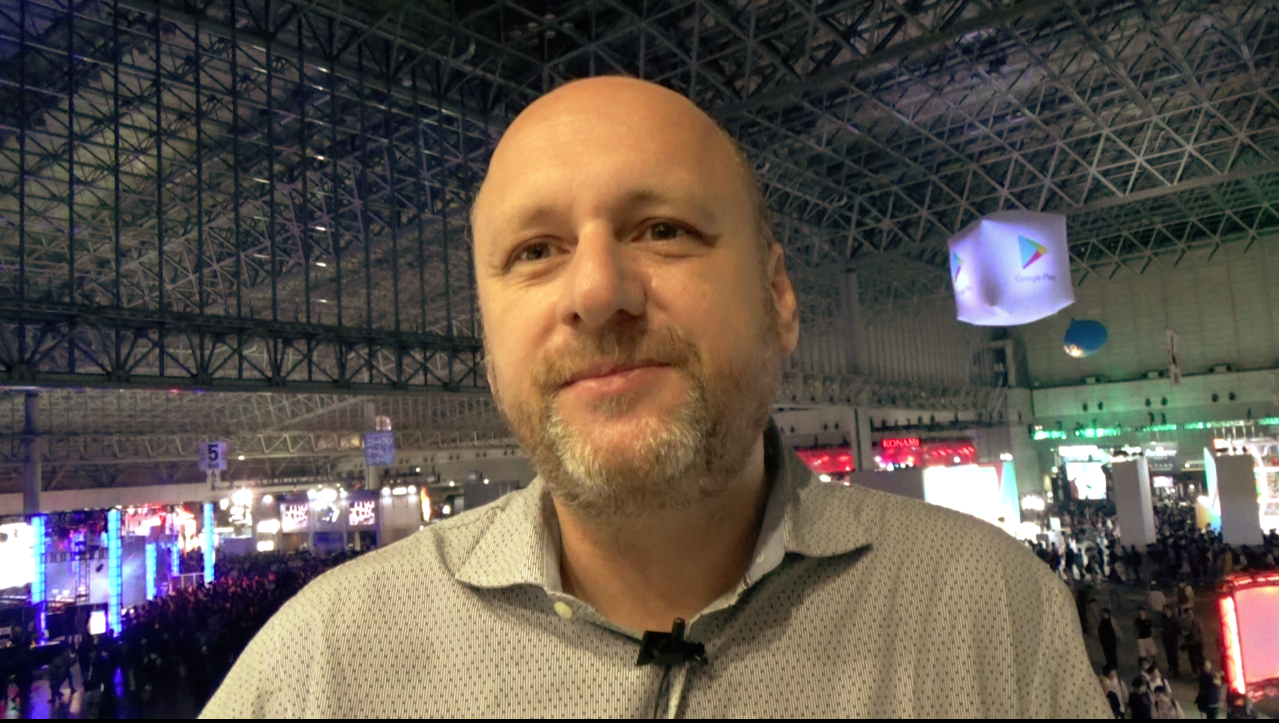 Tokyo Game Show (TGS) 2019 concluded on Sunday, September 15, and the video gaming community is still abuzz with the newest products announced at the four-day event.
Among the key guests of this year's game show were David Cage, the creator and director at Quantic Dream, and his co-CEO of the company, Guillaume de Fondaumière. They presented their newest game "Detroit: Become Human," which was initially released in 2018 with Sony Interactive Entertainment.
It was the first time that Quantic Dream attended TGS since the company stopped collaborating exclusively with Playstation, so the event was an opportunity to catch up on what Quantic Dream is doing, and what this popular independent company has in store for the fans.
The Break with Historic Partner Sony
Founded in 1997 by Cage, the Paris-based video game company Quantic Dream worked exclusively with Playstation (Sony Interactive Entertainment or SIE) for the last 12 years.
Last January, the company decided that it wanted to go independent, and release their games across different platforms in the autumn of 2019.
Cage told JAPAN Forward how the idea of reaching a wide audience was something very important to the company: "We will keep developing on Playstation because it's a platform we love, but now we will be fully cross-platform…. That was something important to us, to make our games available to a wider audience and just to evangelize about interactive storytelling to more people."
He added: "We've always had a very special relationship with Japan. We've been coming here for more than 10 years, and the reception to our games has always been absolutely amazing."
'A Different' Kind of Video Game
Known for its story-driven video games, Quantic Dream has always sought to create experiences which force the player to think about their actions and their repercussions. This was true, for example, with "Beyond: Two Souls" starring Ellen Page and William Dafoe, which was released with SIE in 2013.
"Detroit: Become Human" in particular is set in 2038 Detroit, where the player impersonates three androids who are working for humans as slaves, then gradually become sentient and start fighting for their freedom. The player has choices, which will directly affect the destiny of this near-future Detroit.
Cage explained how his inspiration came from reading The Singularity is Near (Viking, 2005) by Ray Kurzweil, which explores a world in which technological advancement reaches the pace where the line between technology and biology is blurred.
In particular, Cage was most fascinated by the idea that in the future, Artificial Intelligence will be more intelligent than humans: "I thought that is a really intriguing story. Where does it take us? How will we react if we create machines that are more intelligent than us?"
Hence, the idea of creating a different videogame experience, in the prolific genre of AI and technology-related media, but this time choosing to tell the story from the point of view of the androids and not human beings.
"Androids…they discover the world with fresh eyes, whereas the human race is declining, becoming more selfish and more dependent with technology," he said.
Cage honed in on how the aim is to get close with the player: "I wanted to be very intimate with the characters, really tell the story from their point of view…and tell the big story through three interlaced destinies."
It seemed clear, therefore, that the ultimate aim was to make the player reflect on the ultimate question: What does it mean to be human?
He said: "I was also interested [in] more than talking about AI, about us, about society. So it's also a game about segregation, about race, about the rights of minorities, it's a quest for identity, and what it means to be really human. I didn't want to deliver a big message, I just wanted to ask questions to players and let them bring their own answers through their choices and through their decisions."
The Popularity of 'Detroit: Become Human'
The video game's cast itself is enough to bring attention to why the video game has been incredibly popular. The three androids are played by Jesse Williams, who appeared in popular medical drama series Grey's Anatomy; Valorie Curry, who was in Twilight's Breaking Dawn; and Bryan Dechart.
In the weeks following the release, the game topped video game charts, for example, in the United Kingdom.
The response in Japan has also been very warm — from fan art to cosplay and appreciative messages. Cage directed in particular a message of thanks to the Japanese fans, with almost visible affection in his face, thanking them for all the support. He described his visits to Japan as "inspiring," adding that "we always go back to the studio with a lot of energy and positive vibes [from the Japanese audience]."
Regarding the reception of the game generally, Cage brought attention to how the moral nature of the game creates a real bond with the player: "I think something which is quite special about the games we make is that…sometimes [it] resonates with the personal life of people."
Cage went into detail how they had received many messages from fans describing how their game made the players realize something about their life, and made them change their behavior as a consequence.
"That is probably the most moving thing as a game creator…[the] feeling that you have a positive impact on people's lives…and you are not just doing entertainment. Even if you can play a tiny role in the life of one person, it's worth doing," he said.
"Detroit: Become Human" is set to release on multiple platforms in 2019, although the date hasn't been announced yet. Make sure you check the pages of Quantic Dream for more details.
Author: Arielle Busetto